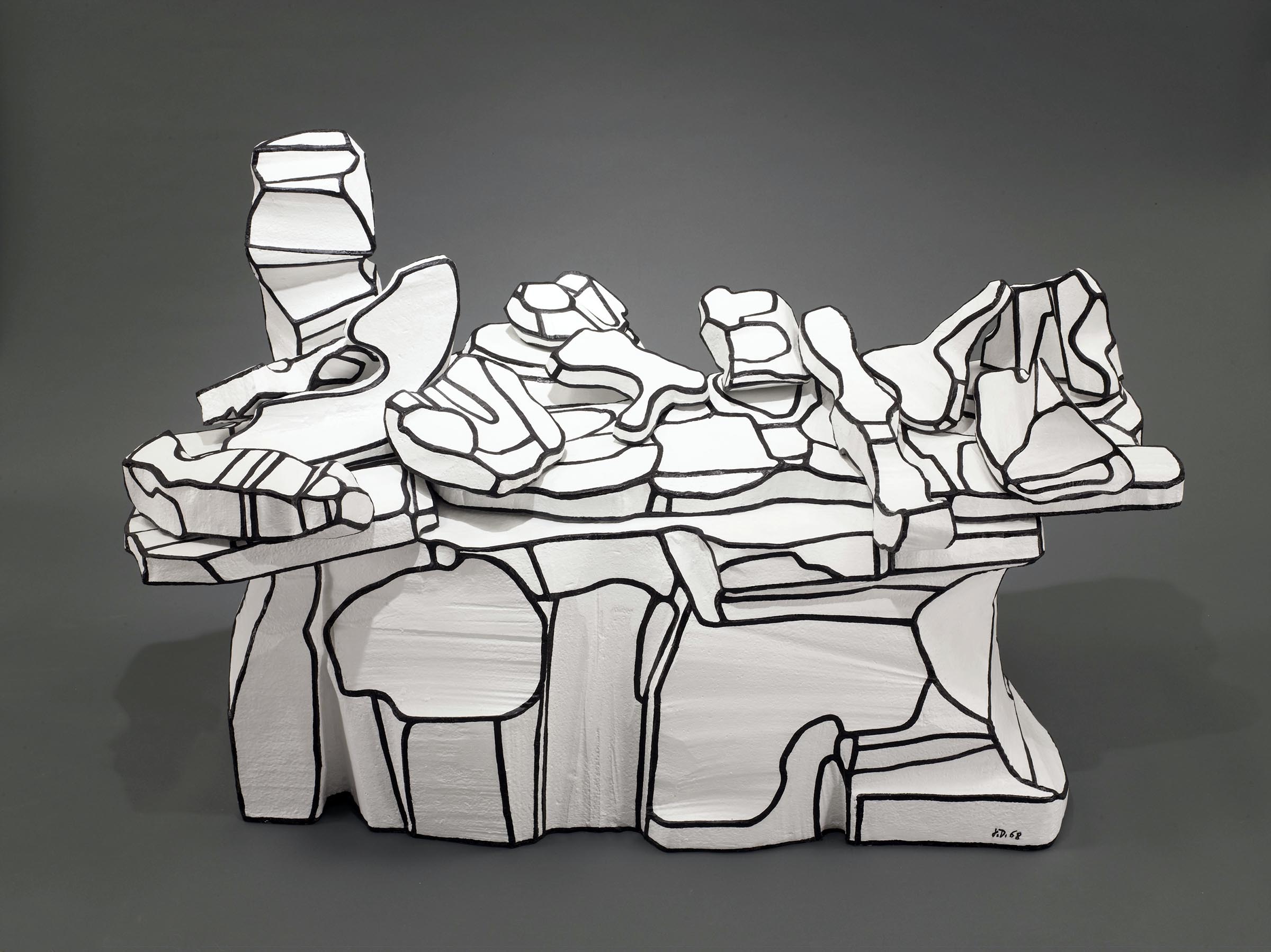 The third edition of Maastricht import TEFAF unveils at the Park Avenue Armory today with its famously lavish opening fit to the Upper East Side dazzle. Joining this week's densely-packed art fair schedule with a broad selection of modern and contemporary as well as design, TEFAF New York Spring is known for its European flair and offering of an international roster of galleries from Europe, South America, and Asia. "While the spring fair focuses on modern and contemporary art and design, we also have a strong representation of ancient and ethnographic art, along with jewelry," explained Sofie Scheerlinck, Managing Director of TEFAF New York to Cultured, adding, "This is very different to what people are used to seeing at contemporary art fairs around New York: this is the TEFAF Maastricht experience, feeling right at home in the historic setting of the Armory." Park Avenue Armory's historic setting and glamorous interior accentuate the fair's sleek display of art and design proven this year by a large number of New York's blue chip galleries join the Uptown affair.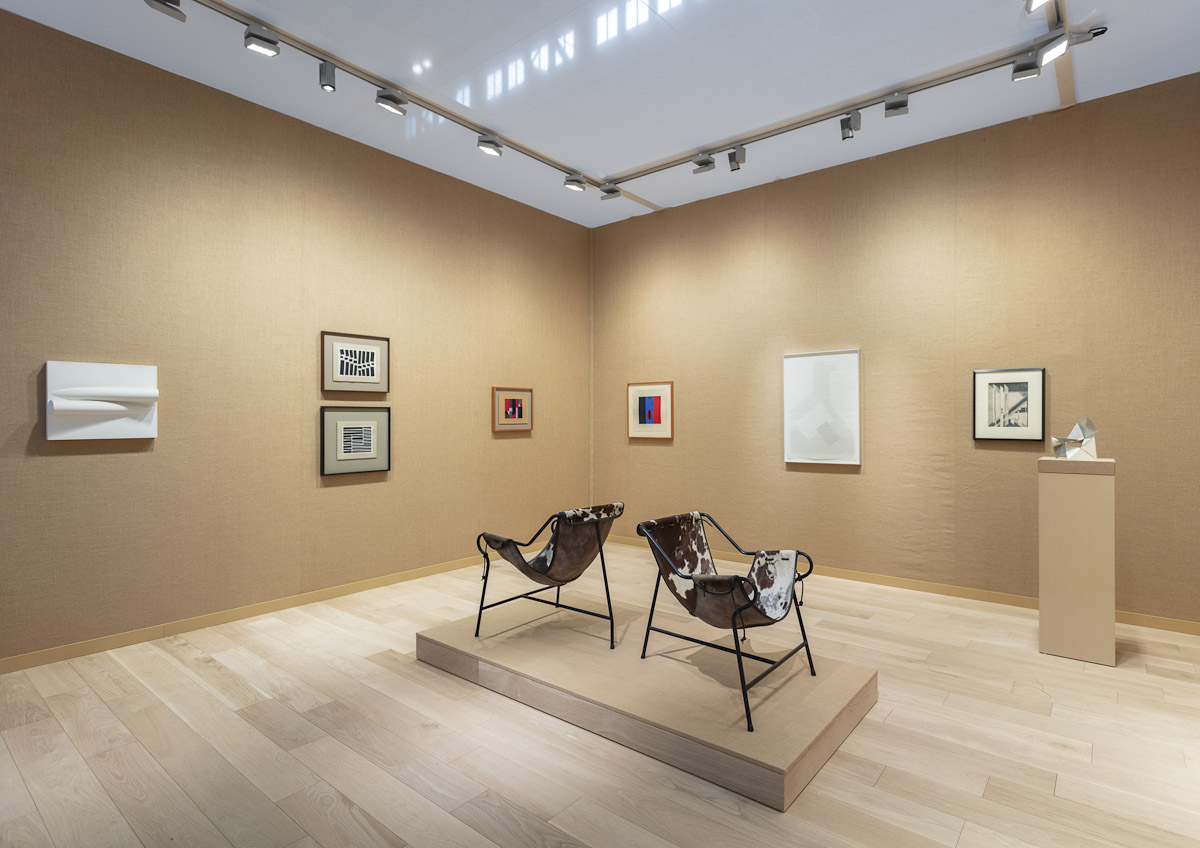 Gladstone Gallery's stand supports their current exhibition of works by Italian-Brazilian designer Lina Bo Bardi at Gladstone 64, located just steps away from the Armory with works by Lygia Clark, Lygia Pape, Mira Schendel, Alfredo Volpi, and Hélio Oiticica surrounding Bo Bardi's two-chair pieces. Her fellow Brazilians' Neo-Concrete paintings and drawings elevate the late designer's gracious chairs sitting in the center of the presentation. Another Chelsea gallery with an Uptown outpost, Hauser and Wirth celebrates its European roots with Louise Bourgeois, Maria Lassnig, and Alina Szapocznikow, whose extremely personal renderings of the body and womanhood orchestrate an intimate harmony and a soothing visual palette. Lassnig's luscious paintings of corporal forms, Szapocznikow's lamp-like sculpture of a woman's lips, and Bourgeois's bronze floor piece with robust curves fill the gallery's stand with sensual accents. Bourgeois's legacy is further celebrated at Tina Kim Gallery's ambitious stand, designed by architecture firm Charlap, Hyman and Herrero, accompanying the works' contemplative aura with curved white velvet walls. In addition to Bourgeois, whose gouache on paper The Friendly Landscape (2008) compares waves of breasts to mountains and clouds, Korean artist Wook-Kyung Choi's colorful canvases of abstract forms in sharp hues similarly refer to human form.
Another New York gallery with European roots, Upper East Side local Almine Rech makes an unexpected parallel between young French painter Claire Tabouret and seminal American Pop Art figure Tom Wesselmann based on their distinct interpretations of the human body. The Swimmers (2019), Tabouret's romantic and demure depiction of four children tightly holding each other inside water in a dream-like setting, contrasts Wesselmann's unabashedly colorful and densely geometric painting of a woman and her fish by the window.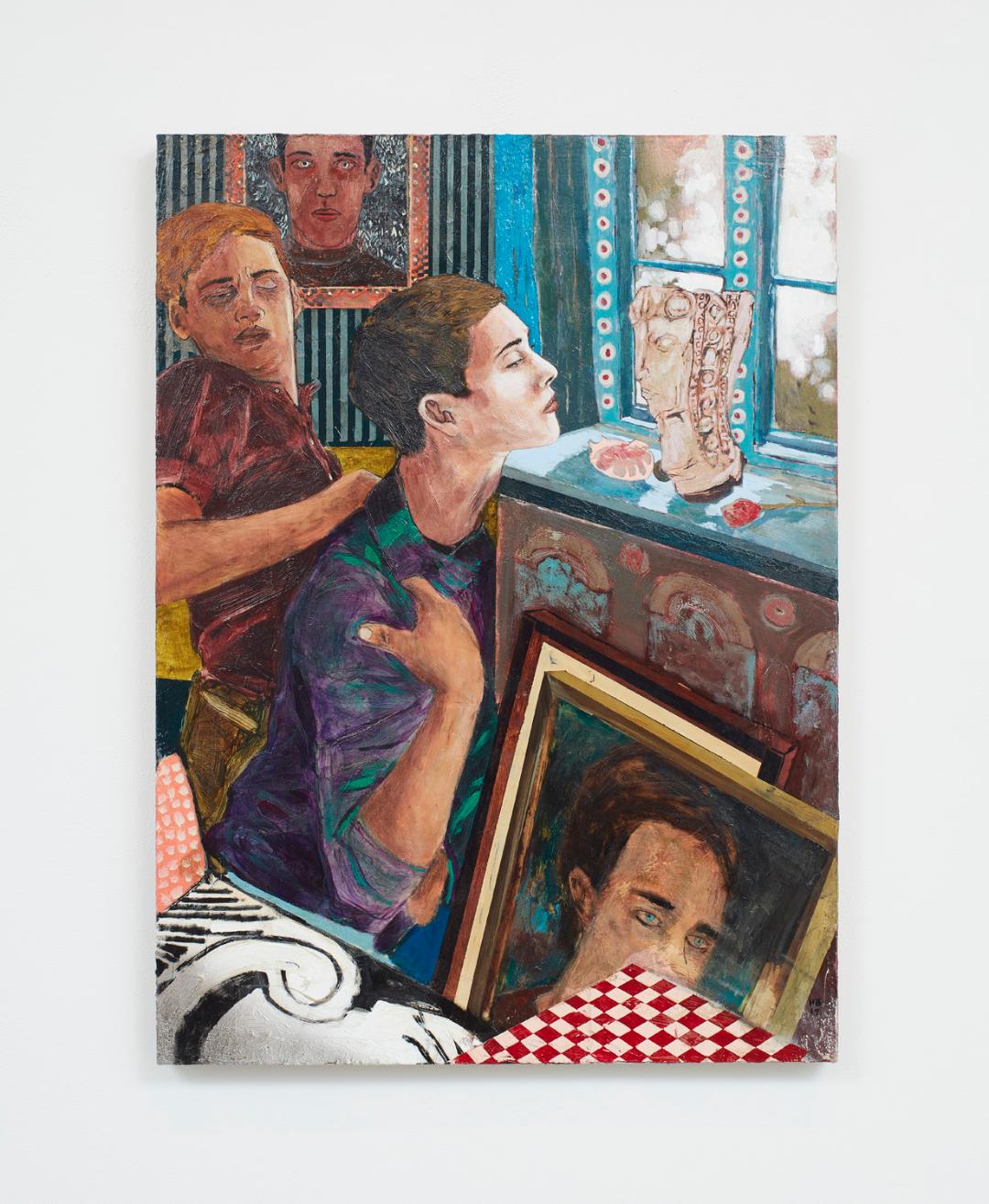 For their TEFAF debut, Pace Gallery presents an exhibition of works by 20th-century figure Jean Dubuffet with a selection of paintings, sculptures and works on paper from 1965 through 1981. The presentation's stand-out is the screening of Dubuffet's documentation of Coucou Bazar, a performance the artist created as part of his L'Hourloupe cycle from the later stage of his career and debuted at his Guggenheim exhibition in 1973. The surprise waiting for the fair hoppers at Pace's stand is a series performances of the piece, for which a dancer in sculpture-like costume will take over the fair's two floors. Another newcomer to the fair, Lehmann Maupin makes the perfect pairing of art and architecture and takes over the Armory's historic Field and Staff Rooms for a site-responsive installation of paintings by Miami-based Hernan Bas, who is widely known for his bucolic illustrations of interiors and young men with references to literature, history, fashion, and architecture. Bas created his new paintings in response to the site's ornate interior and found inspiration in the aesthetics of taxidermy and woodwork as well as the rooms' historic touches.
TEFAF New York Spring is open at the Park Avenue Armory through May 7, 2019.