Angelenos looking for a different kind of night out were in luck this week, as an immersive bar experience took the city by storm. What at the beginning seems like a sleek and inconspicuous bar quickly morphs into a blank canvas for ever-changing, all-surrounding scenes. This is where the one-of-a-kind night out begins, inviting guests to push past their understanding of what a bar is.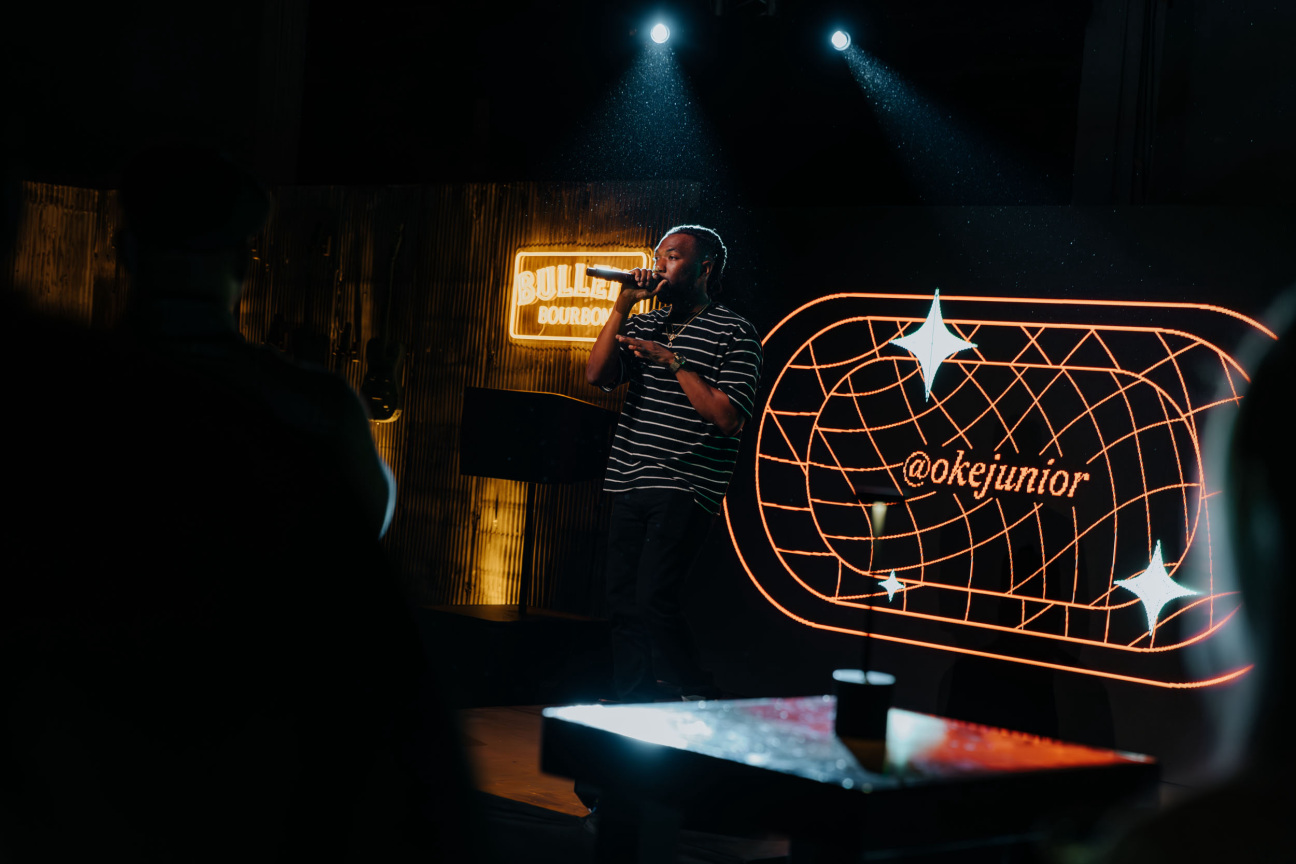 The Bulleit Limitless Lounge, which opened its doors to over 600 locals this past Tuesday and Wednesday at Warehouse 15 in Downtown LA, is the latest iteration of The Bulleit Pioneer Project, a multi-year commitment to championing and amplifying those breaking new ground in culture. This time around, Bulleit brought together a group of pioneers across art, technology, design, music, and cocktails, led by immersive media artists Optical Animal, to help create the audio/visual experience.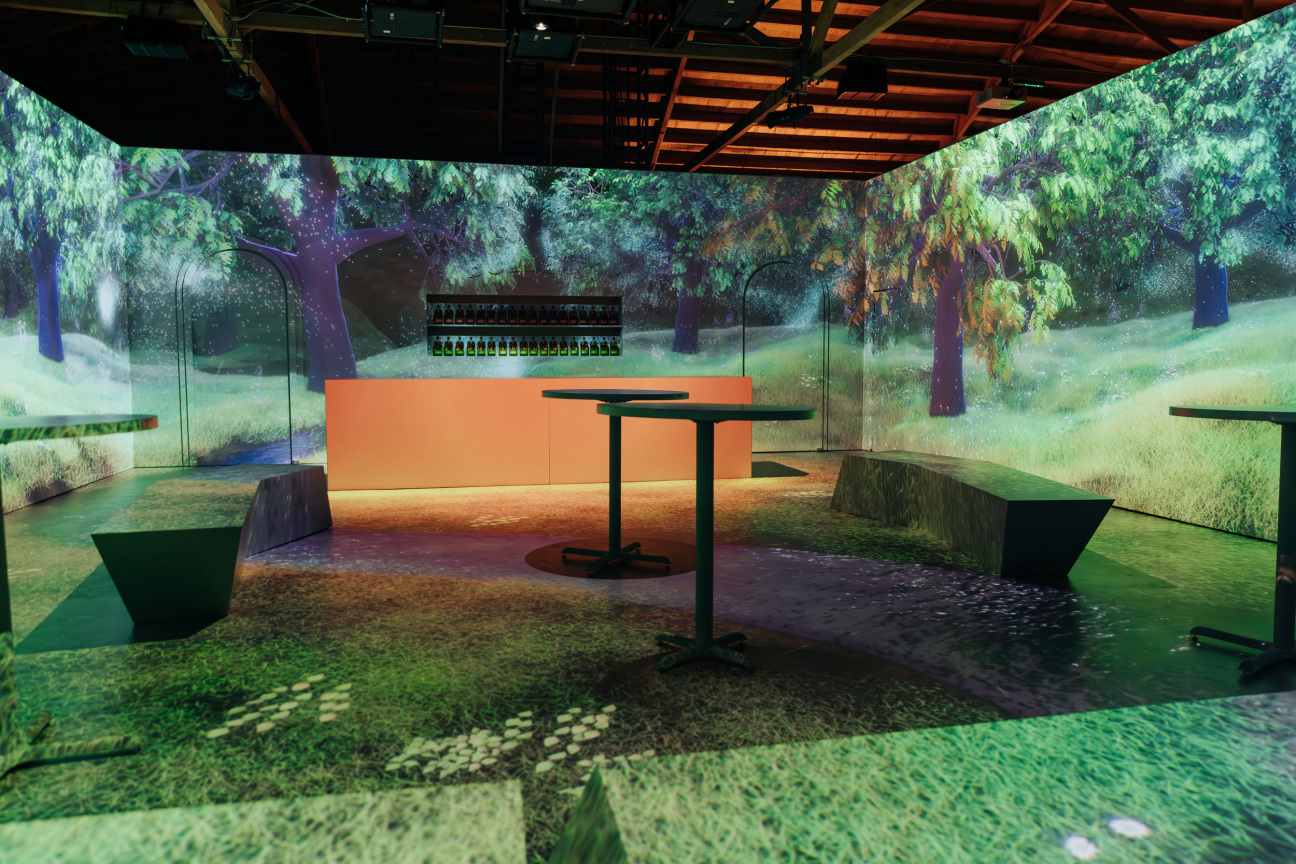 Four scenes—inspired by nature, art, music, and imagination—were brought to life by combining a complex rigging of precision projection mapped technology, and a variety of visual styles and richly textured soundscapes. The nature scene sees a hyper-real luminescent forest grow slowly before surrounding the entire space. The sound of an army of spray paint cans then intensifies as graffiti envelops the whole room for the art scene. The music scene transforms the room into a wildly colorful variety of audio visualizations that react to music, and the imagination scene finally takes guests into a world of colorful, abstract shapes and patterns as they evolve and transform.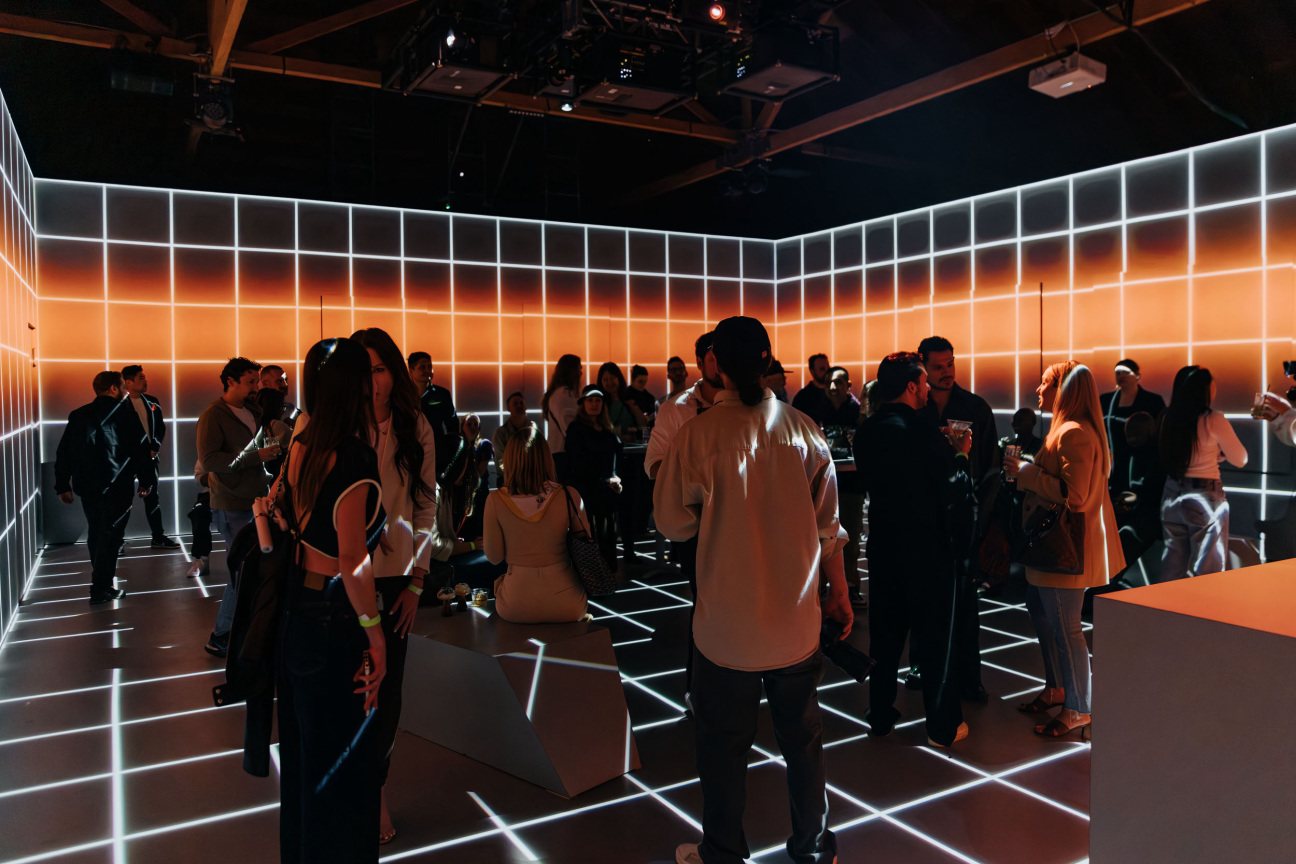 Collaborators included Emmy Award-winning artist, illustrator, and animator Mike Perry; renowned muralist duo boogieREZ; UnitedMasters artists Bronze Whale, who penned an original track for the music scene; and American Forests, one of Bulleit's key partners, who contributed to the nature scene. Guests were also treated to a selection of cocktails created by mixologist Crystal Mendoza, who created four bespoke drinks, each inspired by elements shown in the scenes.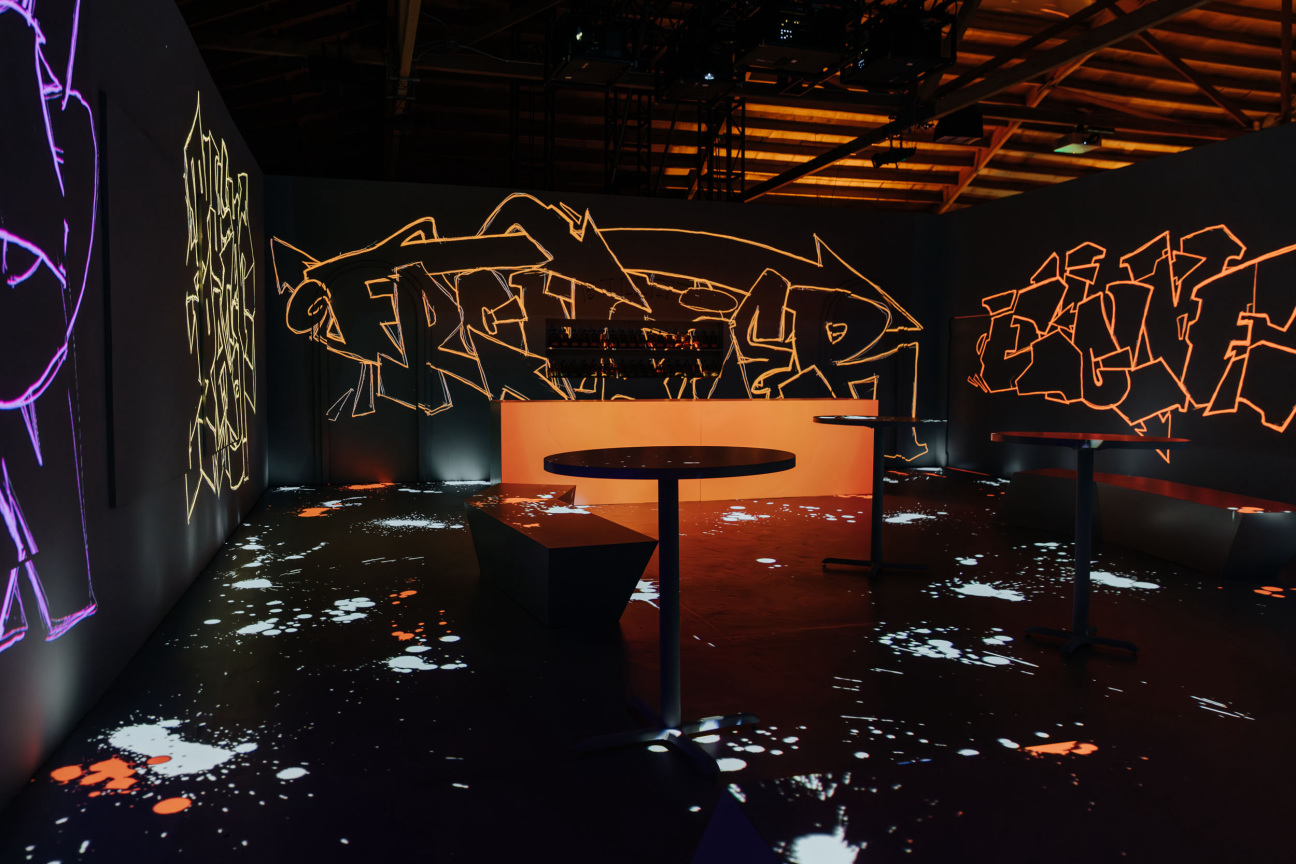 "The Bulleit Limitless Lounge translates the essence of the Bulleit Pioneer Project into a physical and accessible activation," said Jesse Damashek, senior vice president of Whiskies & Liqueurs at parent company Diageo, in a statement. "[It] pushes the boundaries of what a bar environment can be."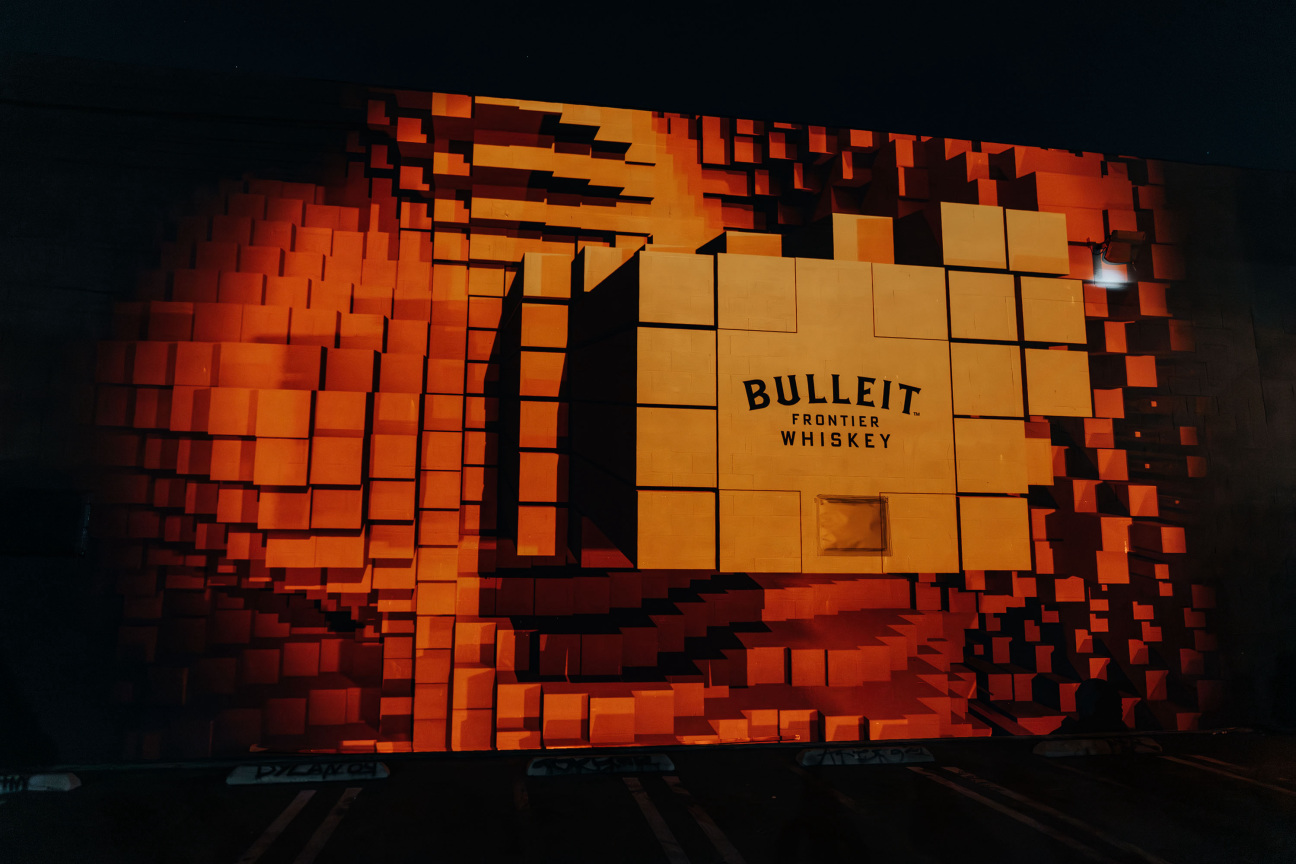 "We set out to design an experience with the power to unlock inspiration in those who experience this incredible, reimagined space," explained Damashek. "I'm proud that our team of amazing pioneering partners have built a mind-bending, boundary-pushing, immersive experience that inspires awe and awakens the imagination of all who enter it."