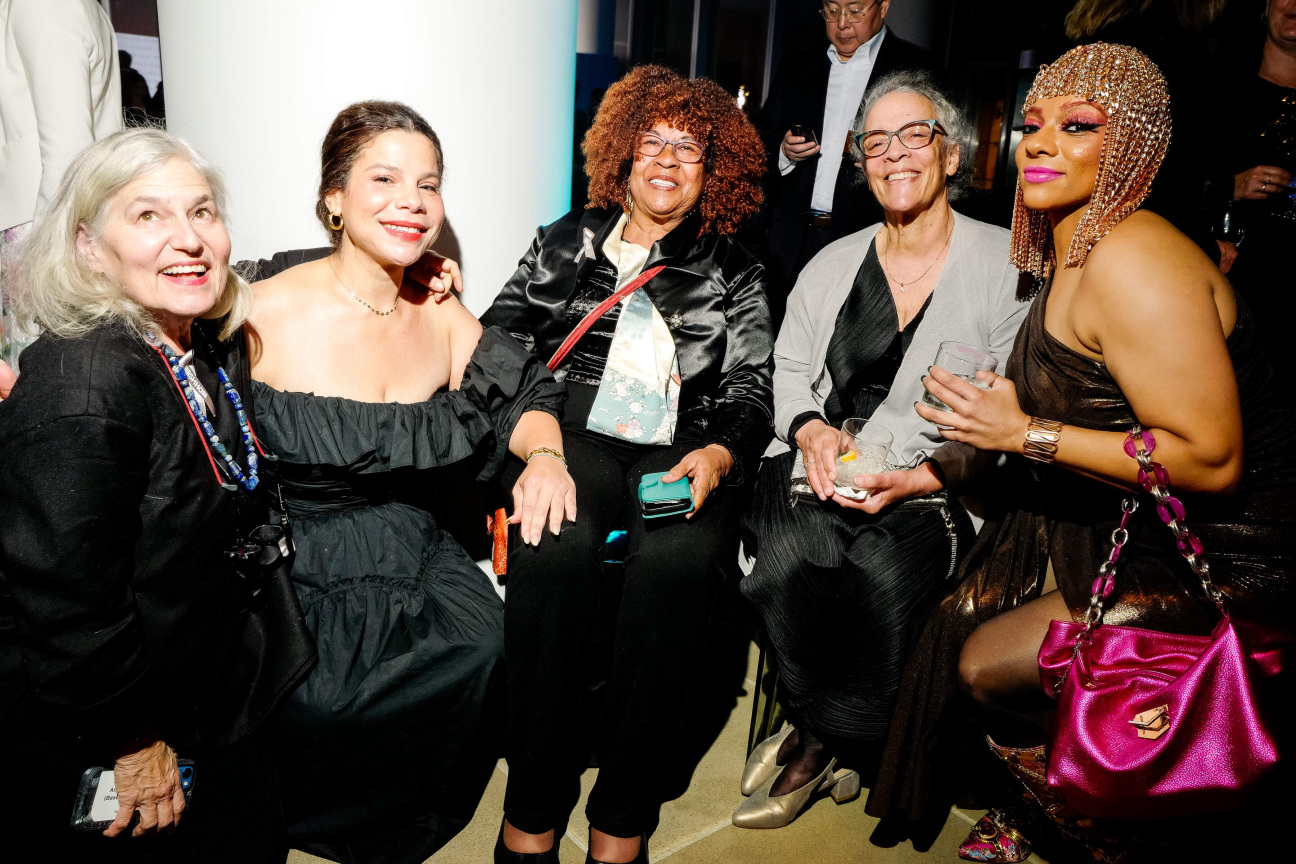 Washington DC's Hirshhorn Museum landed in New York last Monday with their annual Artist x Artist Gala. Each year, the legendary institution turns its attention and recognition toward the strength and resilience of the artist community, inviting artists to nominate fellow creatives to be honored at the gala.
This year, the event raised over a million dollars to propel its "Art for All" mission forward. Director Melissa Chiu, reflecting on the museum's impactful year, emphasized the Hirshhorn's commitment to connecting visitors with groundbreaking artists, such as John Akomfrah, Yvonne Rainer, Jenny Holzer, Abigail DeVille, and Simone Leigh—who all worked on projects and commissions at the museum this past year.
Chiu also highlighted the museum's far-reaching influence, including the MTV+Smithsonian Channel docuseries, The Exhibit: Finding the Next Great Artist, set to stream on Paramount+ from Nov. 15. The director expressed gratitude to the seven participating artists, including Baseera Khan, Jillian Mayer, Jamaal Barber, and Misha Kahn, thanking them for their trust and collaboration that allowed Hirshhorn to share their values and belief in the transformative power of art on a national level.
The museum's eagerly anticipated upcoming 50th anniversary season promises exhibits that not only aim to contextualize the national collection of modern and contemporary art, but also work to connect the strong voices of these artists with the widest possible audience. With the revitalized changes to existing pieces, such as the Sculpture Garden, and an exerted effort made by cultural ambassador J Balvin, the museum continues to bridge art and accessibility. As Chiu poignantly remarked on Monday, "All this wonderment and so much more, offered free of charge!"