Last fall, Valentino announced an ambitious plan to rethink and refurbish its stores worldwide. The goal: to create more intimacy. Devotees of the Italian house can now experience the first of these newly fashioned spaces, as the brand opens its newest flagship location in New York today.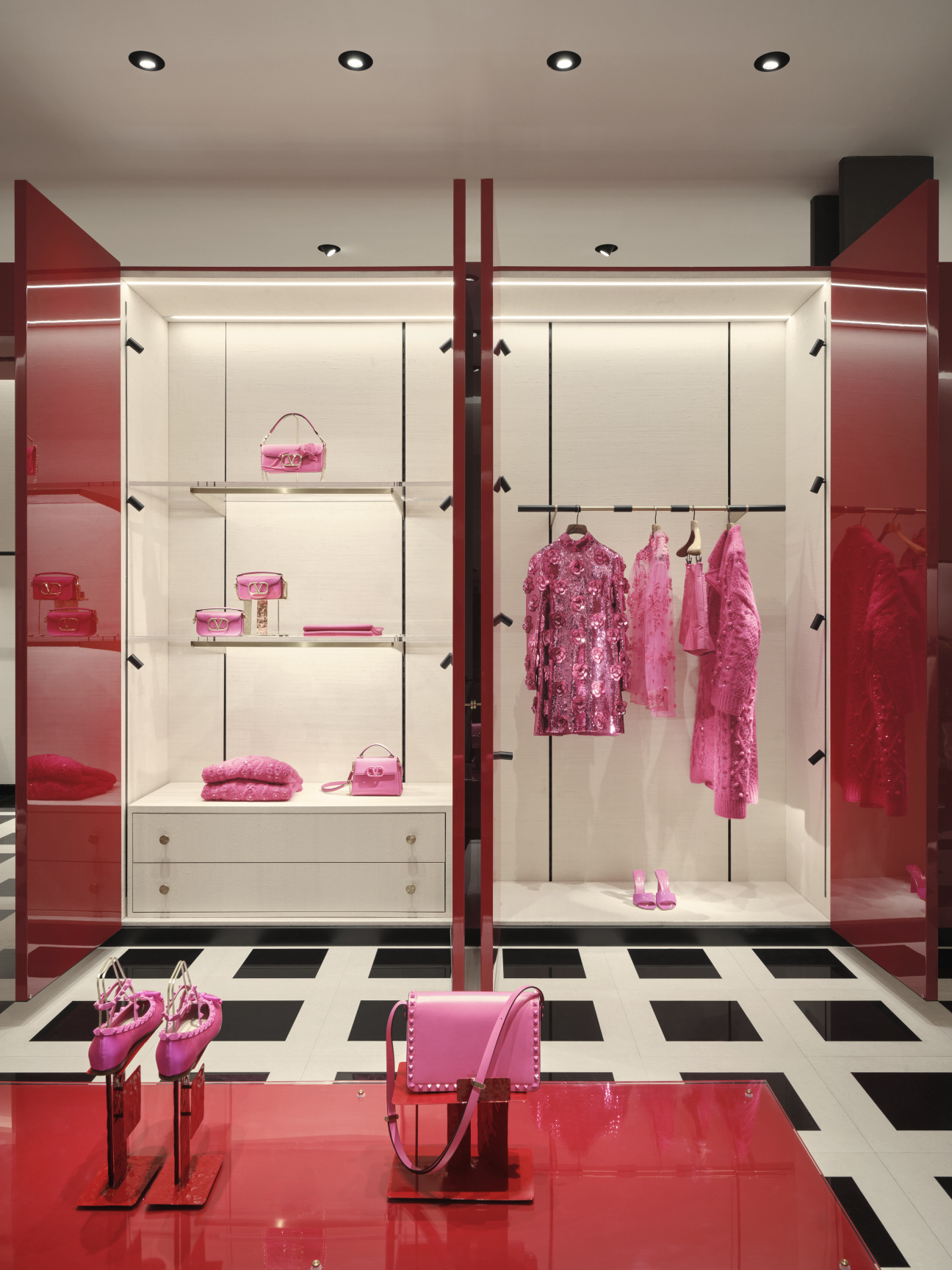 The boutique at 654 Madison Avenue houses prêt-à-porter collections of womens and menswear, as well as Valentino Garavani accessories, in a 1142-square-meter selling space that aims to embody the best of Italian hospitality.
Guests will enter the high-ceilinged flagship through sculptural doors with abstract marble handles designed by ceramicist Massimiliano Pipolo. The house's designs are spread across three floors: the top floor houses womenswear; the basement, menswear; and the middle level is reserved for accessories and footwear, as well as an enclosed room of ready to wear attire.
Maison Valentino enlisted specialized craftsmen to perfect every corner of the space, which includes velvet-cladded walls, steel columns, and onyx and concrete shelving. The store is punctuated by geometric brass design objects by Fabio Cinti and intricate white plaster chandeliers with branches by furniture designer Alexandre Logé. Along with the 1930s Art Deco touches, furniture from the '70s sets the tone, including the modular De Sede Snake Sofa and Mario Bellini's bulbous Camaleonda sofas and poufs.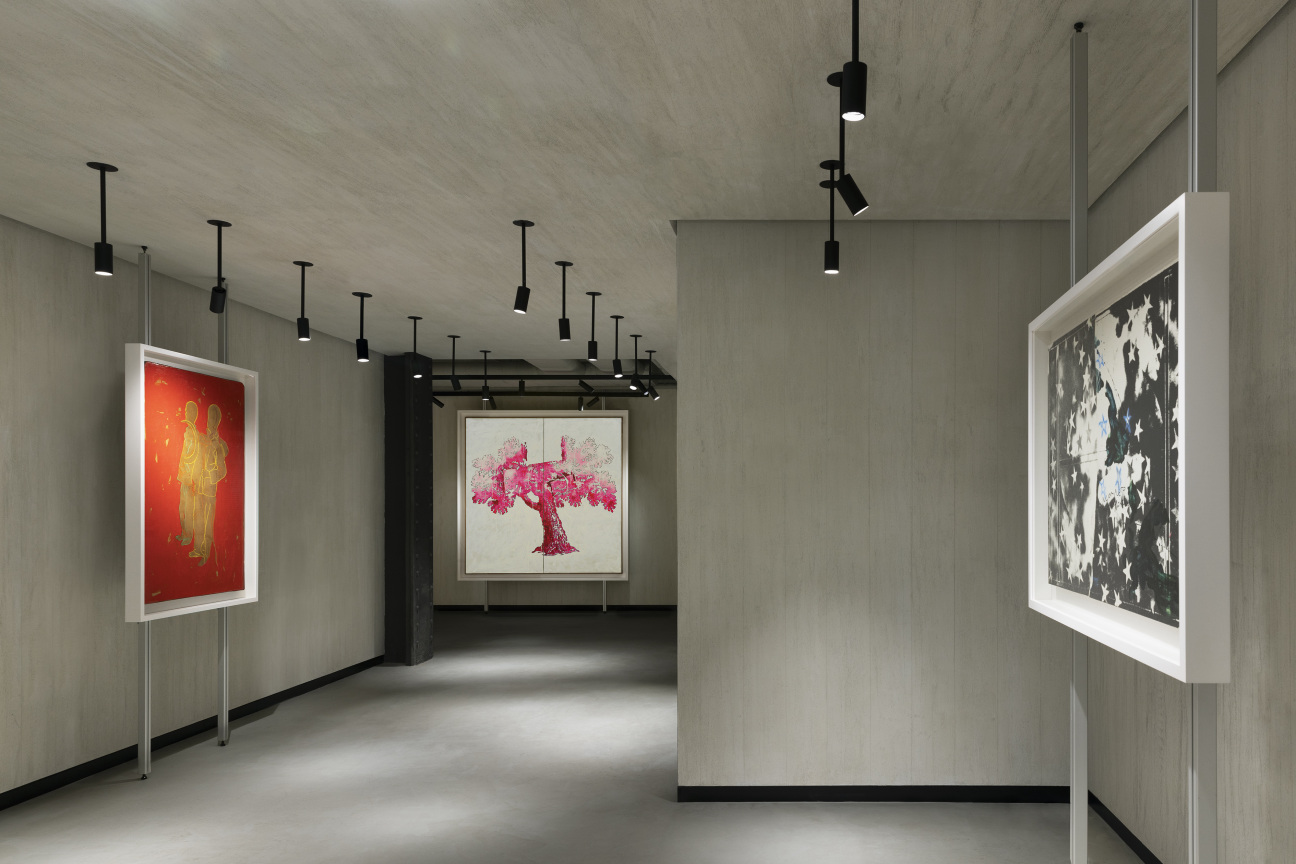 The house is also launching a collaboration with Magazzino, the museum and research center in upstate New York dedicated to postwar Italian art. The flagship will host a series of exhibitions of work by Italian artists, beginning with a solo presentation of five large-scale paintings by Mario Schifano, the Pop artist and musician known for his dynamic use of advertising imagery. You'll walk out having experienced a dose of la dolce vita in the middle of Manhattan.