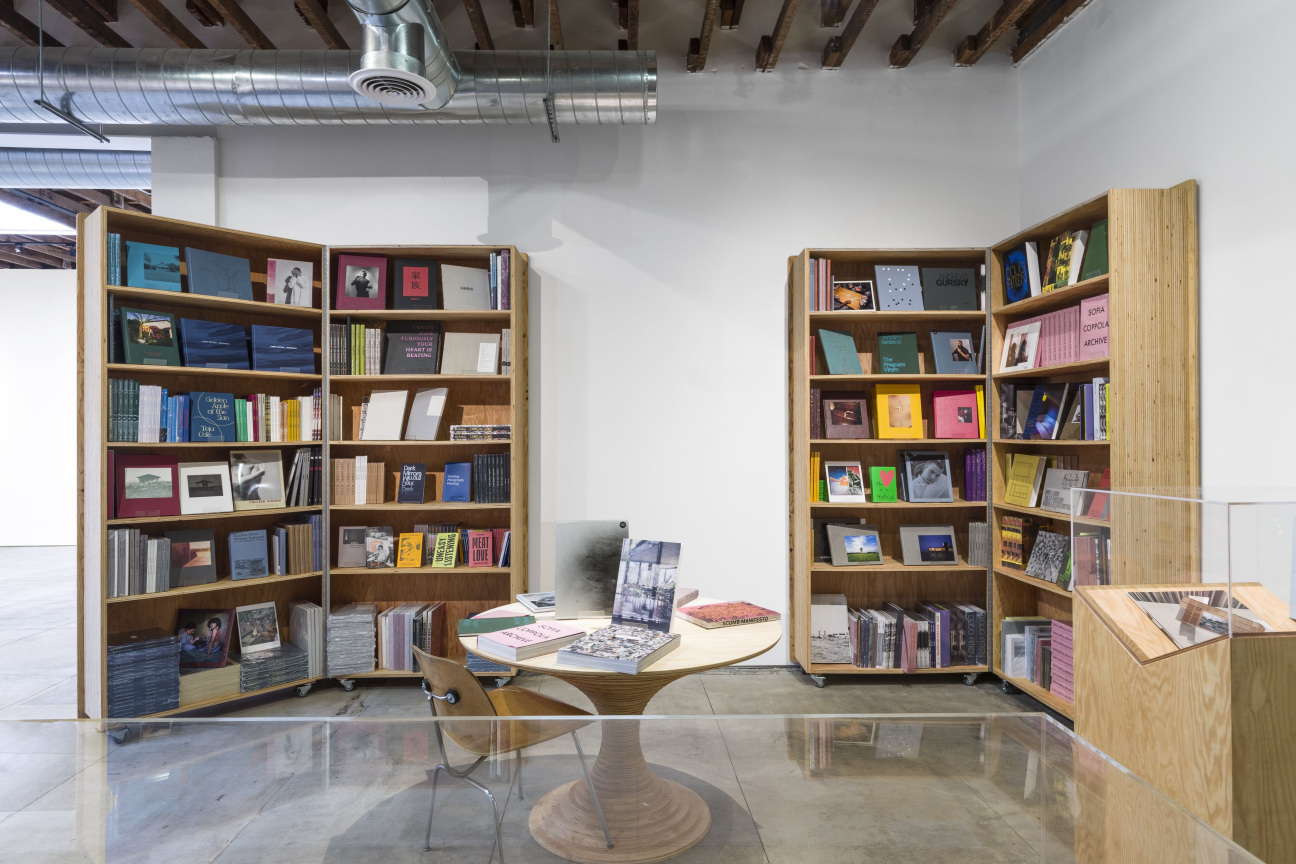 There's a new place in Los Angeles for art lovers to hunker down, read, and hang out. The London-based publisher MACK has teamed up with the contemporary art gallery WEBBER at 939 to launch a Los Angeles reading room. MACK will deliver art and photography titles hot off the press to the new branch, MACK + WEBBER 939, in the expanding cultural hub that is downtown LA's Arts District. The spaces celebrated their new partnership on Oct. 28 with the first event of the Late Night 939 series that included book signings, a live DJ set by NTS Radio's Kristin Kontrol, and an art exhibition.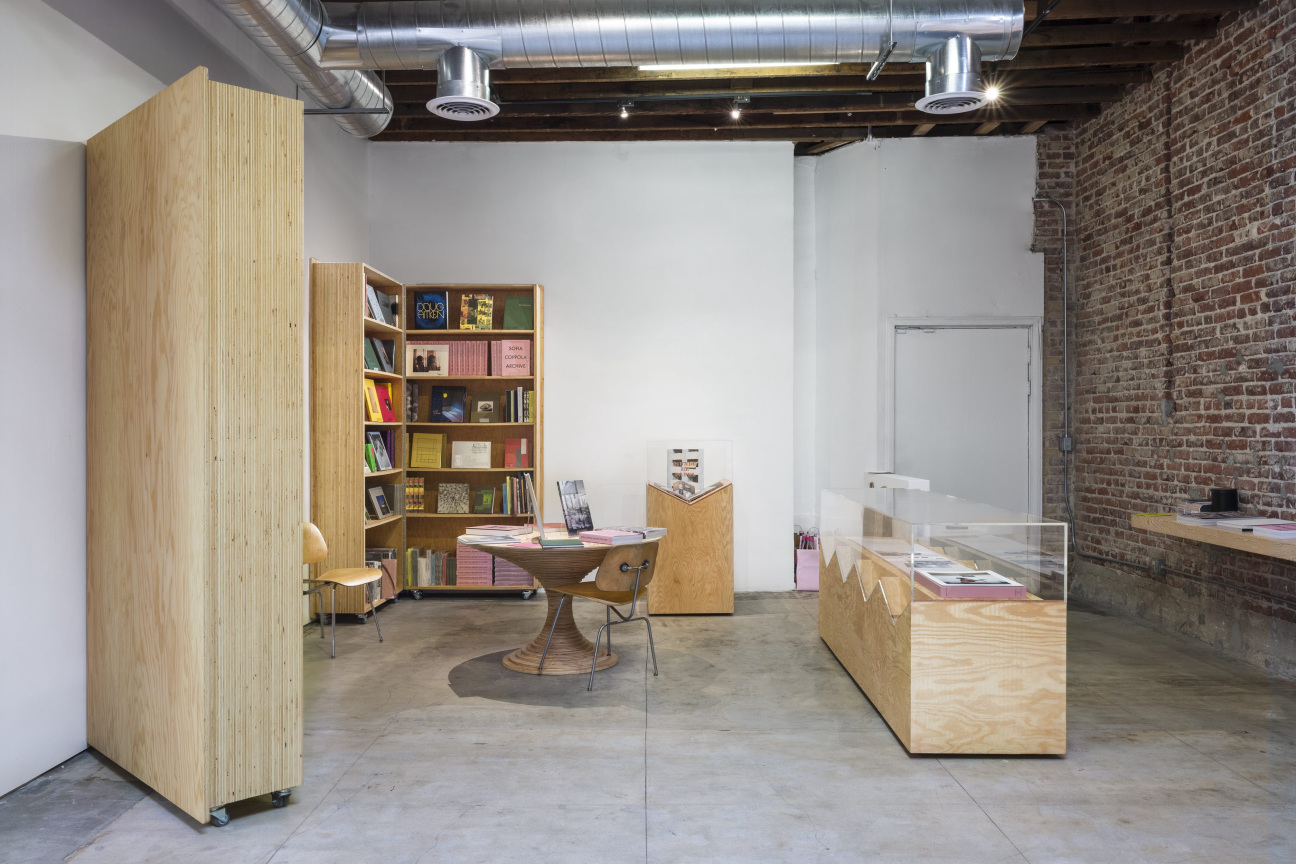 "Los Angeles has always held a special place in our hearts: a home to many of our treasured authors and partner institutions, it has fostered a great deal of the groundbreaking work we have been fortunate to publish," MACK said in a statement.
The reading room, designed by London-based architect Alex de Rijke, aligns with WEBBER at 939's mission to transform the gallery space into an unconventional, fluid artistic environment. With bookshelves made of Californian coastal douglas fir, custom designed to open and close like a book, the space lends itself to customization based on the event and season, according to MACK commissioning editor Liv Constable-Maxwell. Wooden glass vitrines display special editions and handcrafted books like Services, a handmade tome that the director and artist Miranda July created with Richie Jay Benedicto, a trans woman in the Philippines, over the course of the pandemic.
Saturday's event kicked off with daytime book signings by Jim Goldberg for Coming and Going, his newest visual memoir exploring grief, and by Argentinian photographer Alessandra Sanguinetti for her debut book, On the Sixth Day, which includes photographs of life and death through the eyes of humans and animals on a rural farm in Buenos Aires.
The gallery also extended its hours through the night to offer after-dark viewing of Sanguinetti's solo exhibition, also titled "The Sixth Day." The show presents work from three of her key series, shown together for the first time: scenes of the rural Argentine pampas farm, portraits of two women and their friendship over the years, and black-and-white portraits she took of the inhabitants of the Wisconsin city Black River Falls.
"We've got really exciting plans for the future of it in terms of the programming, doing book signings, contemporary art talks, reading groups … and working across musicians and performers, so our hope is that it's going to be a really lively space," says Constable-Maxwell. "It's our first big moment in LA and I think it really speaks to the kind of direction that we're moving in."