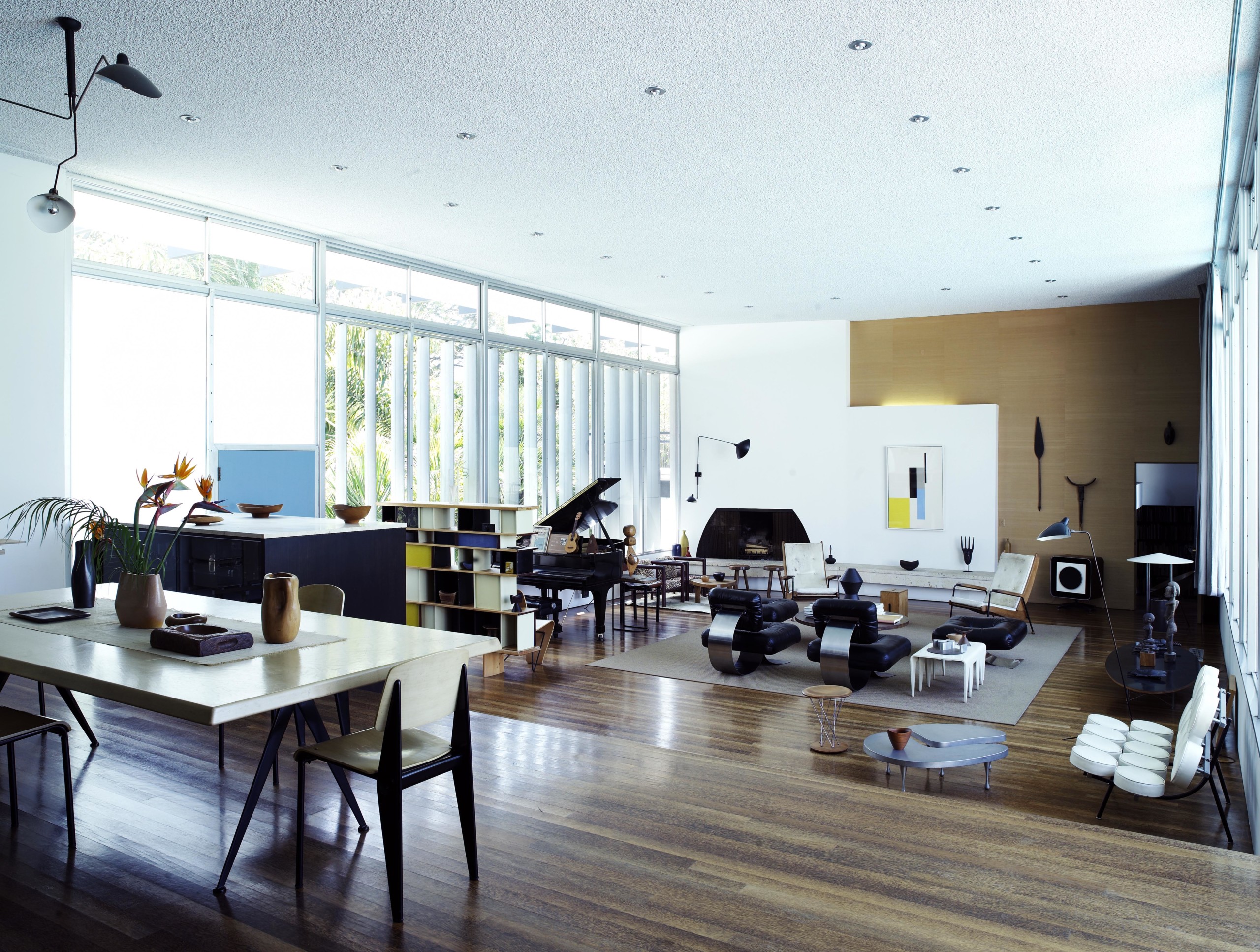 Elizabeth Fazzare: How did you begin to build your own collection?
Michael Boyd: A narrative pattern emerged pretty early on that was high modernist architectural design. I read all of the books on the subject and began building a stable of artists and designers in my mind. I would then seek out the pieces that seemed the most eternal and classic within the realm of the avant-garde. Beginning and end dates suggested themselves to me through reading about the histories of latest technologies, materials and conceptions, so the parameter became 1900-1965.
EF: What was the first piece you purchased?
MB: A 1950 fiberglass Eames Herman Miller arm shell on a low X base from a local flea market.
EF: Do you have a defining theme to your collection?
MB: Modernist architectural design from 1900-1965.
EF: What designers/artists are inspiring you right now?
MB: I do not pay attention to new design as I look for the opposite of market chatter and trend— the what's happening now?-type hype. Why commit yourself to now and what's available currently? I am primarily interested in eternal truths and universal solutions in design—not footnotes or gimmicks. When there is sincere design work created without the celebrity seeking, e.g. Marc Newson or Ross Lovegrove, I like it. I do not collect it, though.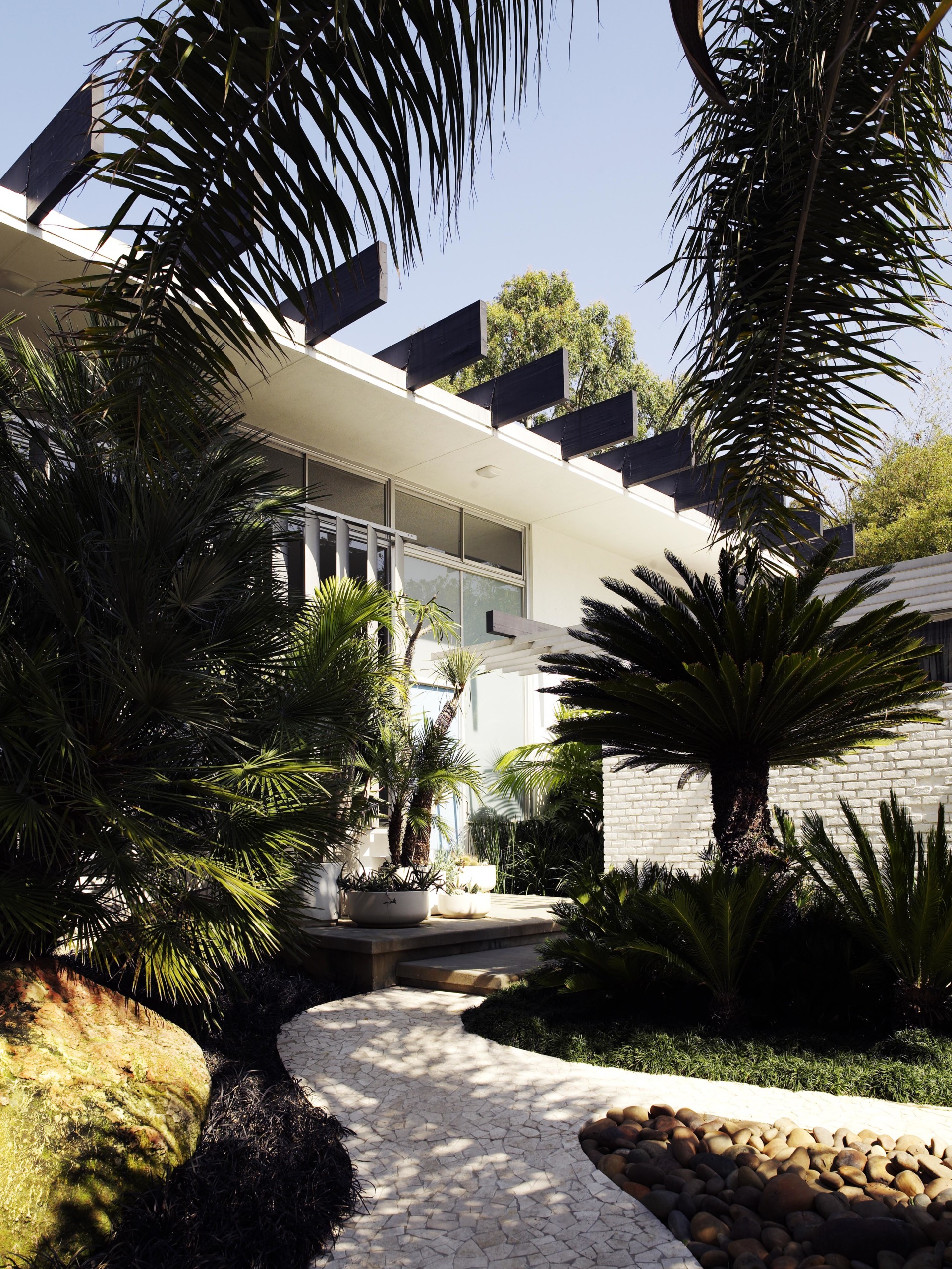 EF: Are there any design collecting trends on your radar?
MB: I always follow the opposing path, never trend tracking. Where you find everyone snooping around you will not find me. Conversely where things have fallen by the wayside and are not generating contemporary heat I reevaluate to see if there is not a good time for reappraisal to add to the conversation. Markets, commercialization, hype, etc.—all of these factors tend to cloud the issue rather than clarify or crystallize quality design solutions.
EF: What are your trusted methods in the discovery of artists/designers?
MB: The Instagram "what's happening now this second algorithms" is completely antithetical to my own approach. It is only with no advertising or commercial hype/support, free of cross talk and buzzwords that we can see the true value of a given design. Once it is discontinued, D.O.A. or what I would call "vintage"—this is when a design object or solution can become radiant with amber from age.
EF: What is the next piece on your radar?
MB: I never know until I see it.
EF: What is the last piece you purchased?
MB: An Alexander Girard XL stool for Herman Miller with Girard checked fabric.
EF: What is the one piece that got away?
MB: OMG, too many to count, I couldn't isolate one. There is an endless stream of vintage objects I am happy to say. I love sifting through and sorting out these design ideas, making sense of this abundance and finding a narrative you would like to build. Editing is a viable form of creation. Pieces are on point or not. Since the idea that surrounds a design is always more interesting and long lasting than the physical ownership of a piece, I would say it is okay to let things pass or sell things to make room for new acquisitions. It is the process not the goal-oriented accumulating that is most inspiring over time. The true treasure factor always hovers above and around the object. It is an aura that is felt and perceived. Of course, it is always a sensual experience to feel and react to quality antiques of all types.
Craving more culture? Sign up to receive the Cultured newsletter, a biweekly guide to what's new and what's next in art, architecture, design and more.