Thursday: First Bites at Obelix
"Since I knew I'd be presenting at the James Beard Media Awards AND handling all of the red carpet correspondence at the Restaurant and Chef Awards, I knew my time to roam around Chicago would be limited. So I made sure to plan to be in Chicago a few days in advance to have some free time. One of my very first stops in Chicago was Obélix. This restaurant was nominated for 'Best New Restaurant,' so I thought it was important to pop in and check it out. The French bistro vibes were exactly what I was looking for after my flight. I mean who doesn't love rows of warm butter and oysters by the dozen. The crudo was so good, I ordered it twice!"
Friday: Breakfast at Mindy's Bakery
"After a much needed night's rest, I woke up and ventured over to an area called Wicker Park for a pastry from Mindy's Bakery. I've been wanting to try one of Mindy Segal's pastries for years, but every time I've come to Chicago in the past I've just never had the time. She's actually a previous James Beard Award Winner for 'Outstanding Pastry.' I woke up pretty early to get there because sometimes the lines can get pretty long. It's a beautiful bakery filled with the happiest energy. There are speed racks BRIMMING with all sorts of goodies. I opted for a cinnamon sugar donut, plain croissant, and a GF bagel because I was so curious about the texture. Everything was INSANELY GOOD. I highly recommend a visit."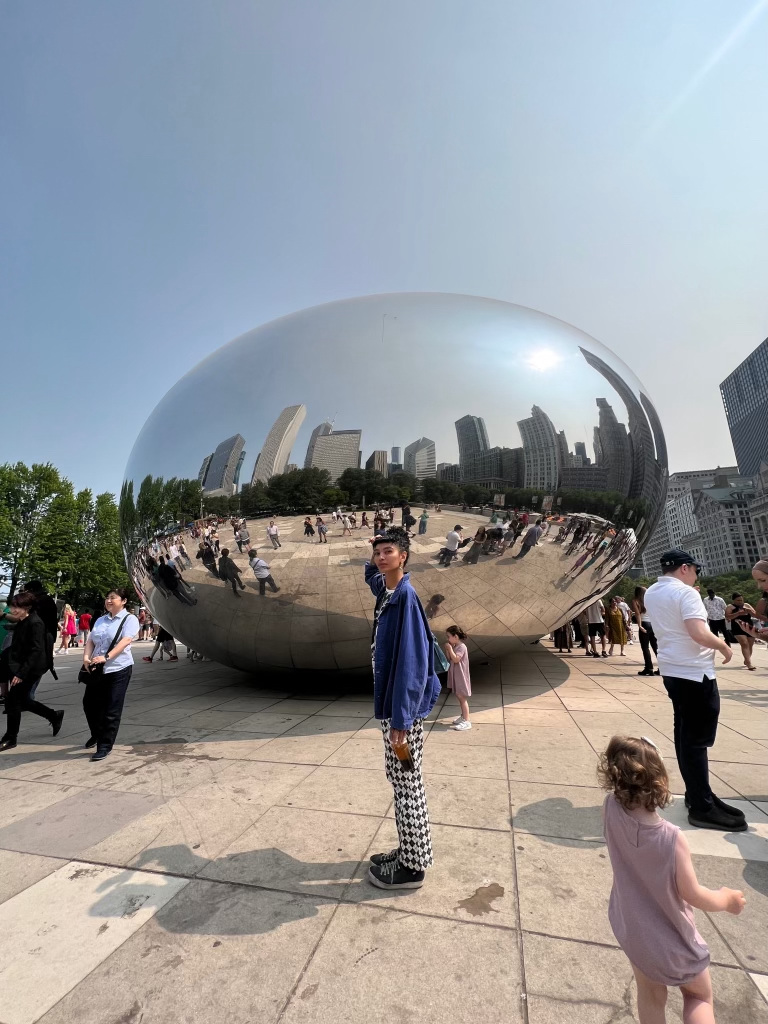 Friday: Sightseeing Material
"It was an hour long walk back to my hotel, but the weather was absolutely stunning, so I walked. Chicago really is such a gorgeous city. I stopped by Millennium Park to take a quick look at "The Bean," because you just can't come all the way top Chicago and not see it, ya know?"
Saturday: James Beard Foundation Media Awards
"The following day was the James Beard Foundation Media Awards. I decided to wear a sky blue, cloud texture dress from Cecile Bahnsen. The vibes of this dress really set the tone for the evening, and it was so comfortable.
I grabbed a super quick hug from my friend Andy Baraghani before the show started. His cookbook, The Cook You Want to Be, 2022, was nominated, and when it was announced that he'd won, I let out an INSANE SCREAM! I'm just so so happy for him! The food at the Media Awards was as delicious as it was stunning."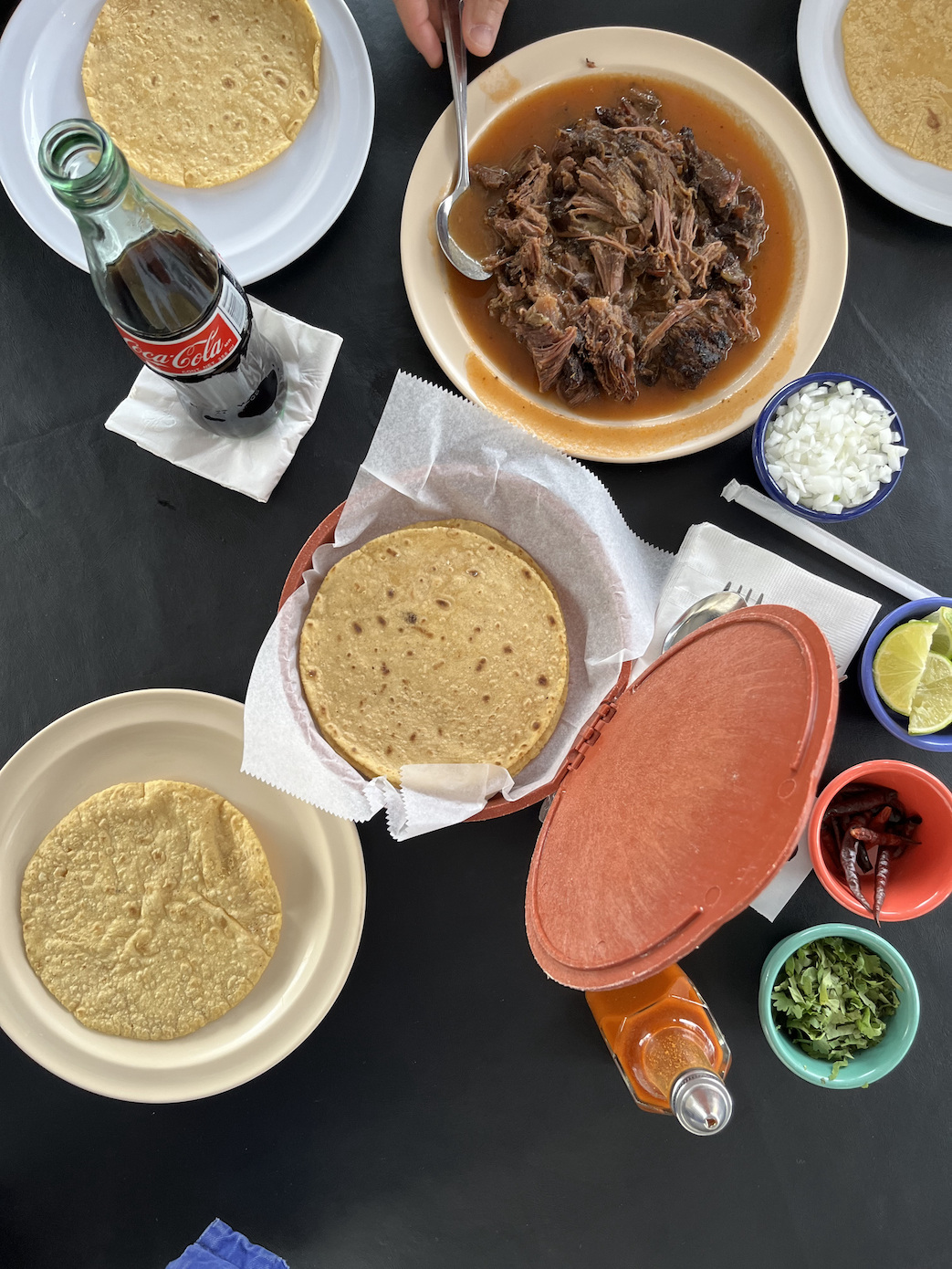 Sunday: Award Prep With Tacos
"The day after the Media Awards was a rehearsal day for the Restaurant and Chef Awards. I don't know about you, but the only proper way to prep for your very first day as a red carpet correspondent is TACOS! Francis Lam and Nilou Motamed were also joining me as correspondents for the live show, so when Francis said he knew a great place for tacos, it was all set! We went to this place called Birrieria Zaragoza and ordered almost everything they had on the menu. I recommend going early, as this place is a legendary spot and gets packed pretty quickly."
Monday: Red Carpet Ready
"It's finally here! Since this was my first time being a red carpet correspondent, I really wanted to look the part aka DRESS UP! I decided on a stunning printed Carolina Herrera gown that fit like a glove to ensure that my posture the whole night was on point!
Getting my ear piece for the live feed was truly my favorite part. It brought me back to my Counter Space days when I got to wear an ear piece during interviews. I miss it so much!"
Monday: Interviewing an Icon
"I got to do a quick interview with Jessica B. Harris, which was an absolute honor. I was at the Media Awards in 2019 when she received her Cookbook Hall of Fame Award and was so moved by her speech. She is one of my greatest inspirations in life, so having any time to share space with her meant a lot to me."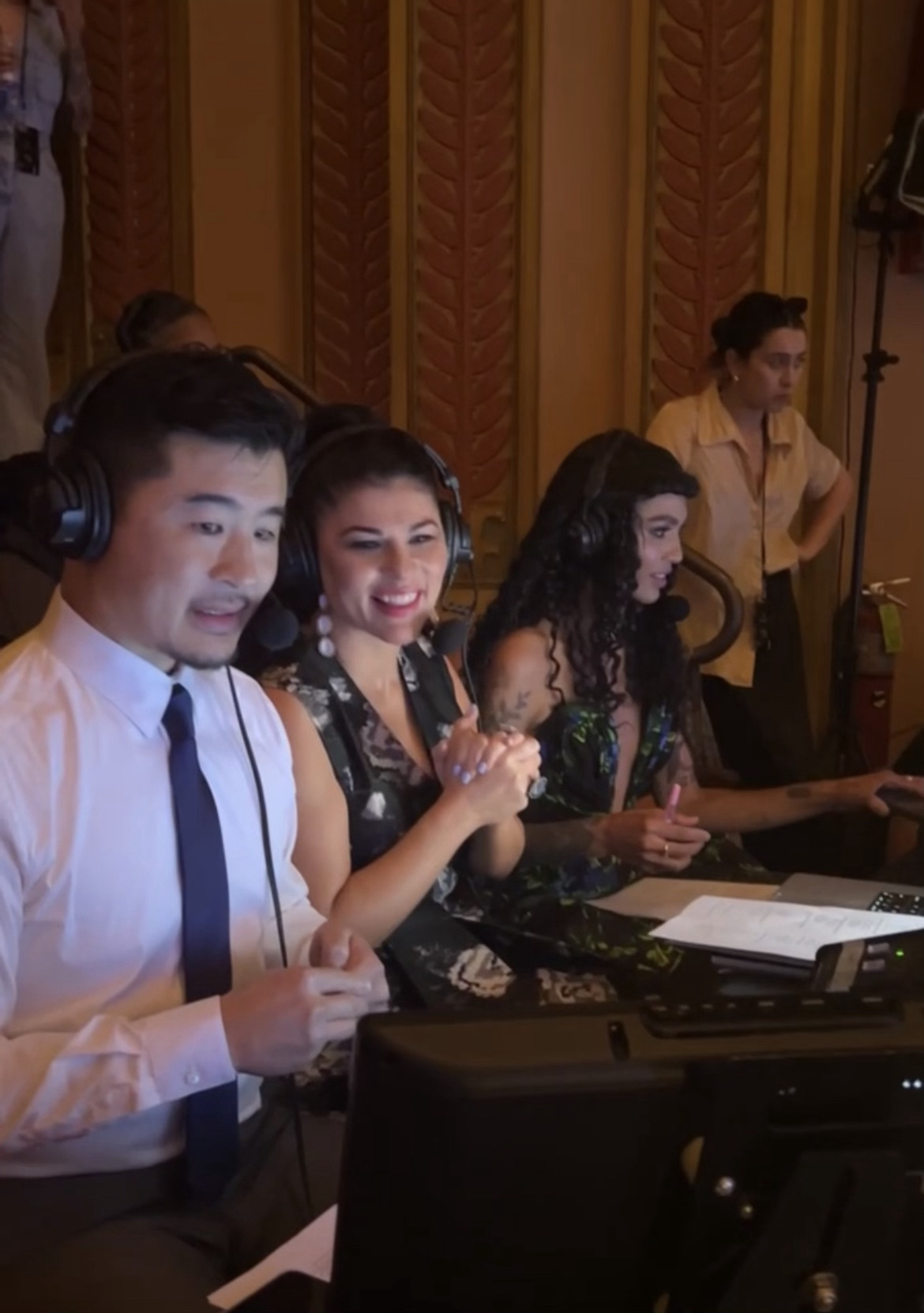 Live at the James Beard Awards
"After the red carpet, I moved upstairs to join Francis and Nilou to do the commentary during the awards show. It was a thrilling evening. From Sherry Pocknett's win—she's the first Indigenous woman to win a James Beard Award—to seeing Esther Choi, Eric Adjepong, Gail Simmons, and Andrew Zimmern all host the awards with so much style, it was truly a night to remember."