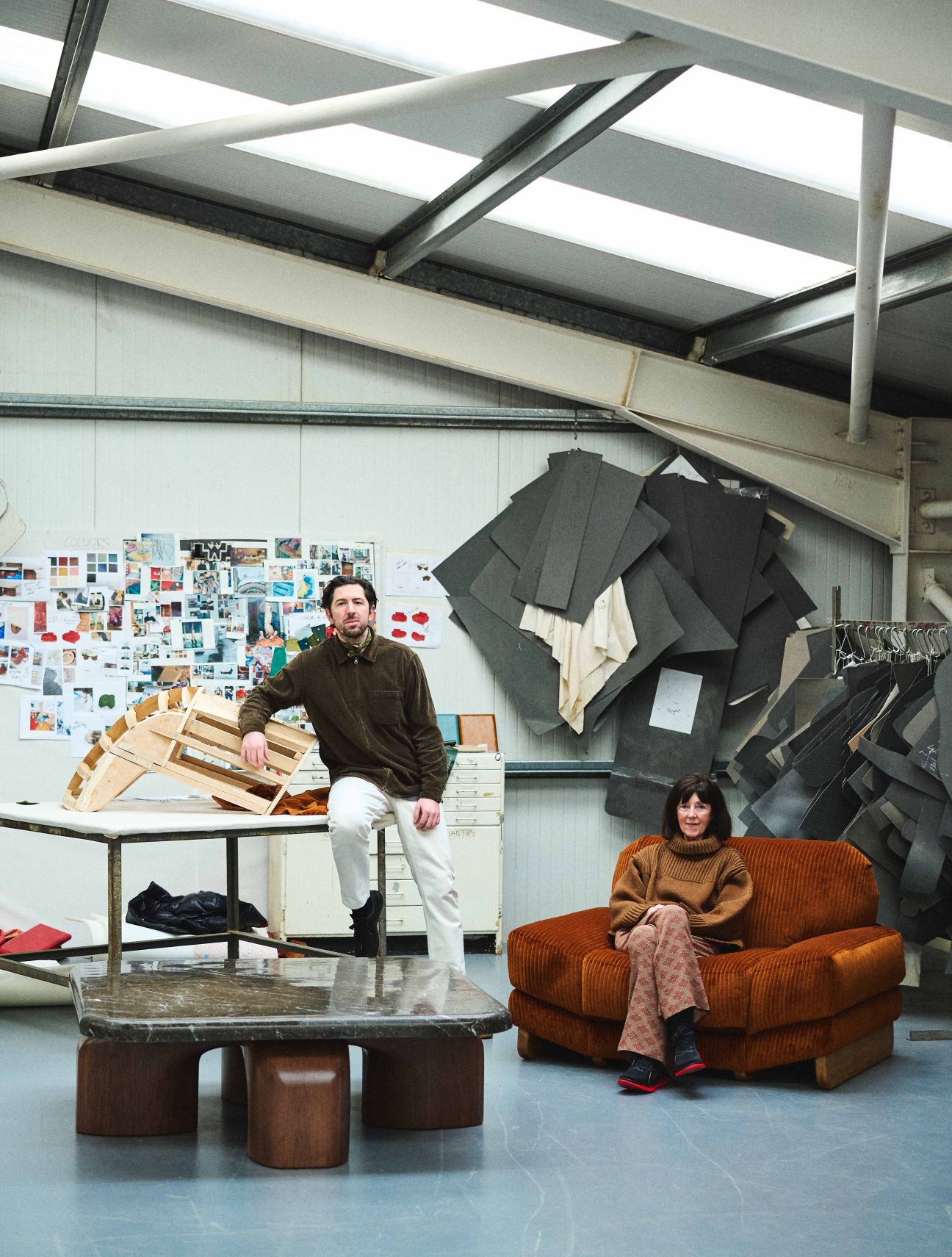 With the exception of the fanciful romanticism of fashion designers John Rocha and his daughter Simone Rocha, Irish design typically conjures images of lace, harps, and Celtic wood carvings. "It's been attached to craft and diddly diddly diddly," says Ciaran McGuigan, the creative director of his family business, Orior, "and I want to stay well clear of that."
The brand was born after McGuigan's parents, Brian and Rosie McGuigan, spent time in Denmark in the 1970s gaining exposure to furniture and design. When the pair returned to Ireland at the end of the decade, they vowed to bridge the gap between their new knowledge of Scandinavian aesthetics and their Irish heritage, founding Orior in Newry, Northern Ireland. More than 40 years later, the design operation is still very much a family affair. In addition to Brian, Rosie, and Ciaran, Katie Ann McGuigan—Ciaran's younger sister and a London-based fashion designer—also contributes her eye to Orior, advising on creative direction and designing prints for the brand.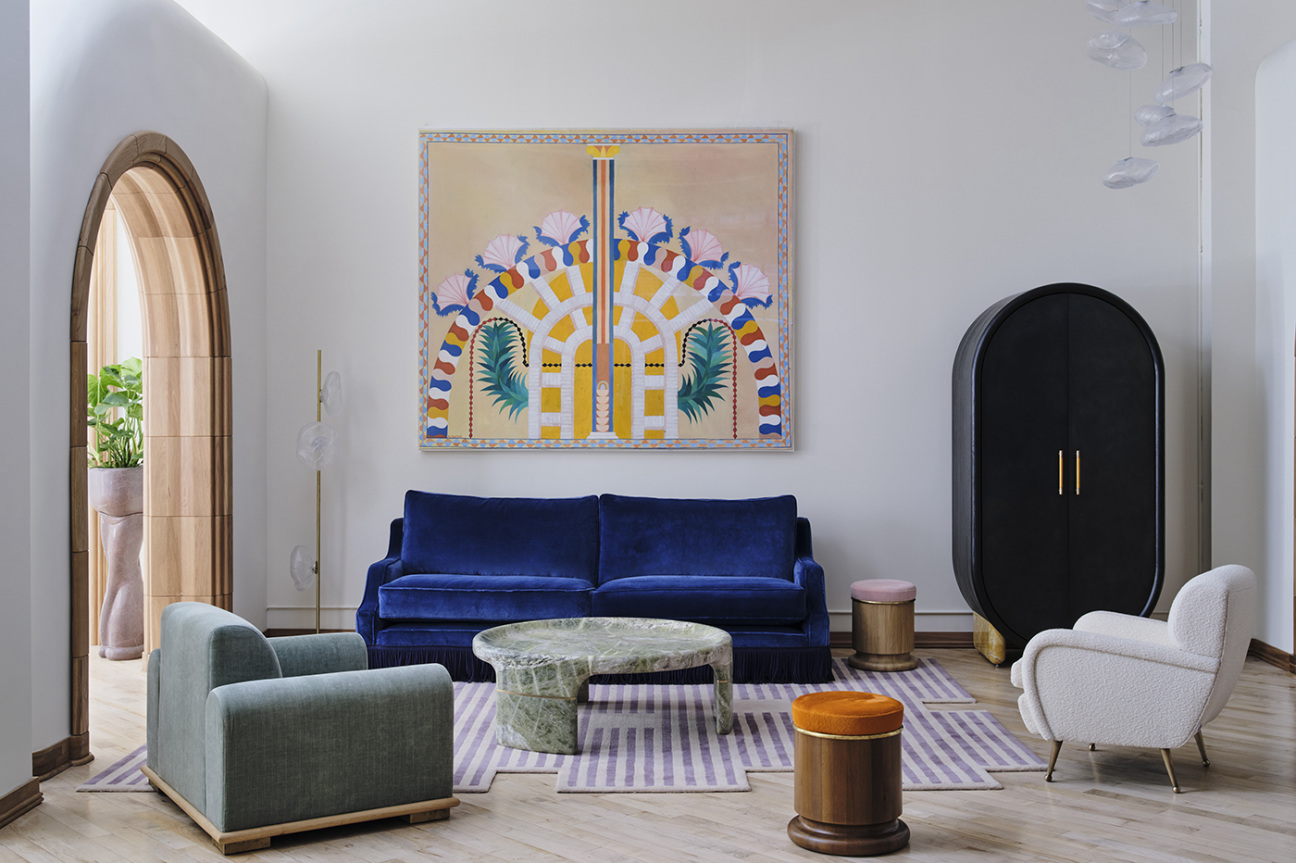 As a teenager, McGuigan landed in Savannah, Georgia, after earning a soccer scholarship at the Savannah College of Art and Design. It wasn't long before he realized that SCAD was more of a design mecca than one of sporting, and perhaps not the best place for him at the time. When he was given the opportunity to play professionally in Sweden, he quickly hopped on a plane back to Europe. Eventually, he returned to the noted art school to play soccer (and also complete his film degree). When he graduated in 2014, McGuigan decamped to New York to expand the family business—which by then had evolved from a small local outfit to a full-fledged international operation. In 2022, Orior opened a 4,500-square-foot flagship in New York's SoHo neighborhood, where it remains the best entrypoint to see the brand for one's self.
Despite all of McGuigan's innovations, though, quality and craftsmanship remain the backbone of every Orior piece. The company uses the finest textiles, leather hides, marble, and glass procured from purveyors across Ireland. The marble and limestone come from stonemasons S McConnell & Sons in Kilkeel, Northern Ireland. "We get the blocks from all over the place, and then we cut them in the size we need," explains one of their artisans. Orior's crystal tabletops come from world-renowned glass sculptor Eoin Turner in Cork, Southern Ireland. Each piece is made-to-order; no two tables, chairs, or credenzas are exactly alike.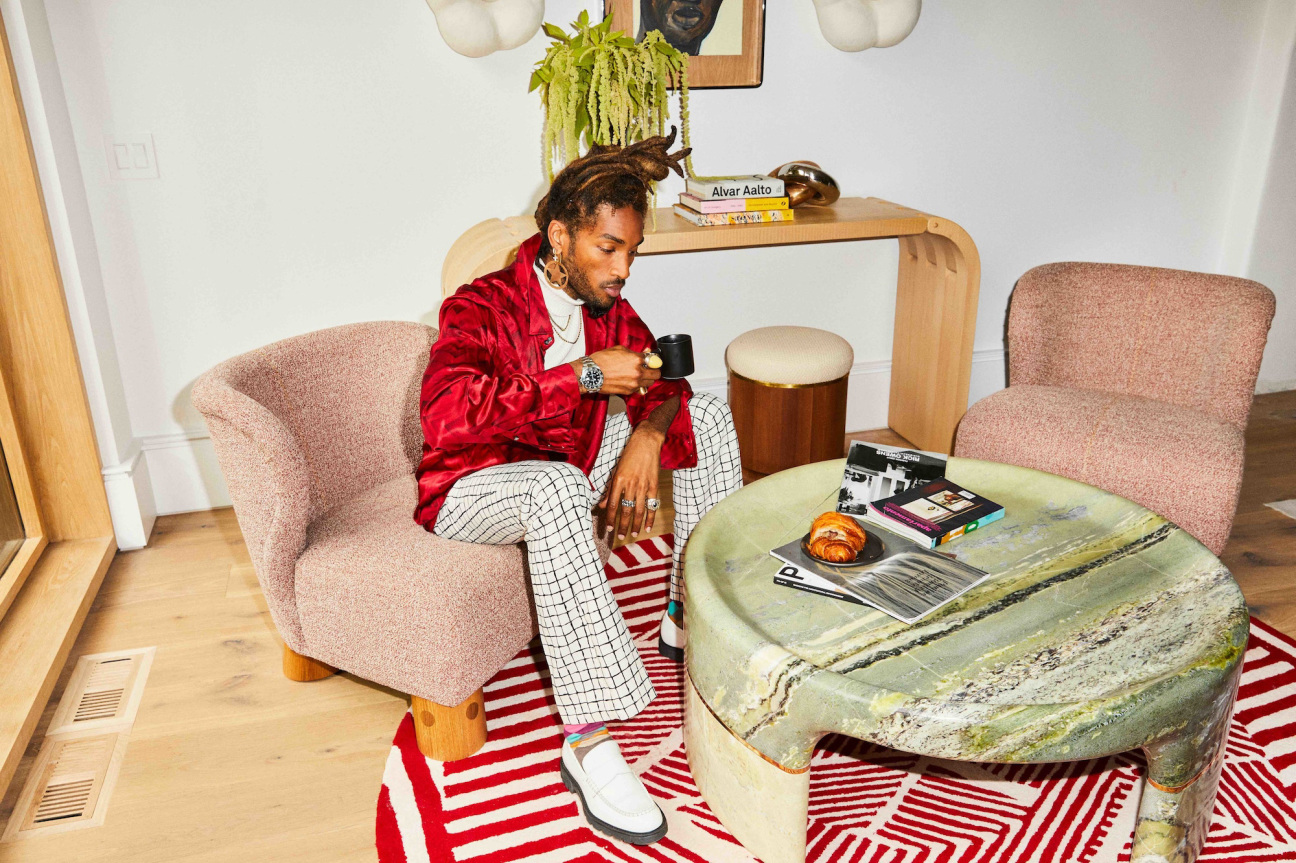 All this to say: every Orior piece is a work of luxury. The design brand's round Marmar table is made from a single marble slab, a Brutalist form that incorporates Orior's trademark curves. Its Easca coffee table combines teardrop-shaped Irish green marble legs with a curved tabletop made from fine Irish crystal, and the Atlanta sofa's sloping arms are complemented by a fringe-trimmed bottom. The Bianca chair, which resembles a plump pair of lips atop a set of walnut legs, looks at home in any thoughtfully designed interior.
"We're going to put Ireland on the map for design and furniture," McGuigan asserts, and he's certainly off to a good start. Orior has a cult following of notables—from Jon Gray and Maggie Gyllenhaal to Kelly Behun—and has collaborated with McGuigan's fellow SCAD alum Christopher John Rogers on a capsule collection of chairs that fused the fashion designer's vibrant textile prints with four of Orior's signature chairs. For followers of Ireland's design evolution, the future looks bright.
This May for NYCxDESIGN, Orior will debut Néad, a new seating series named for the Irish world for "nestle." The new lounge chair and sofa feature deep seats and an anthropomorphic quality that embraces the sitter. Inspired by the conversation pits that marked 1970s design, the Néad also celebrates 1979, the year Orior was founded. The Néad series comes in a range of boucle or wide corduroy velvet fabrics with solid oak or walnut legs, a nod to Orior's dedication to materiality.