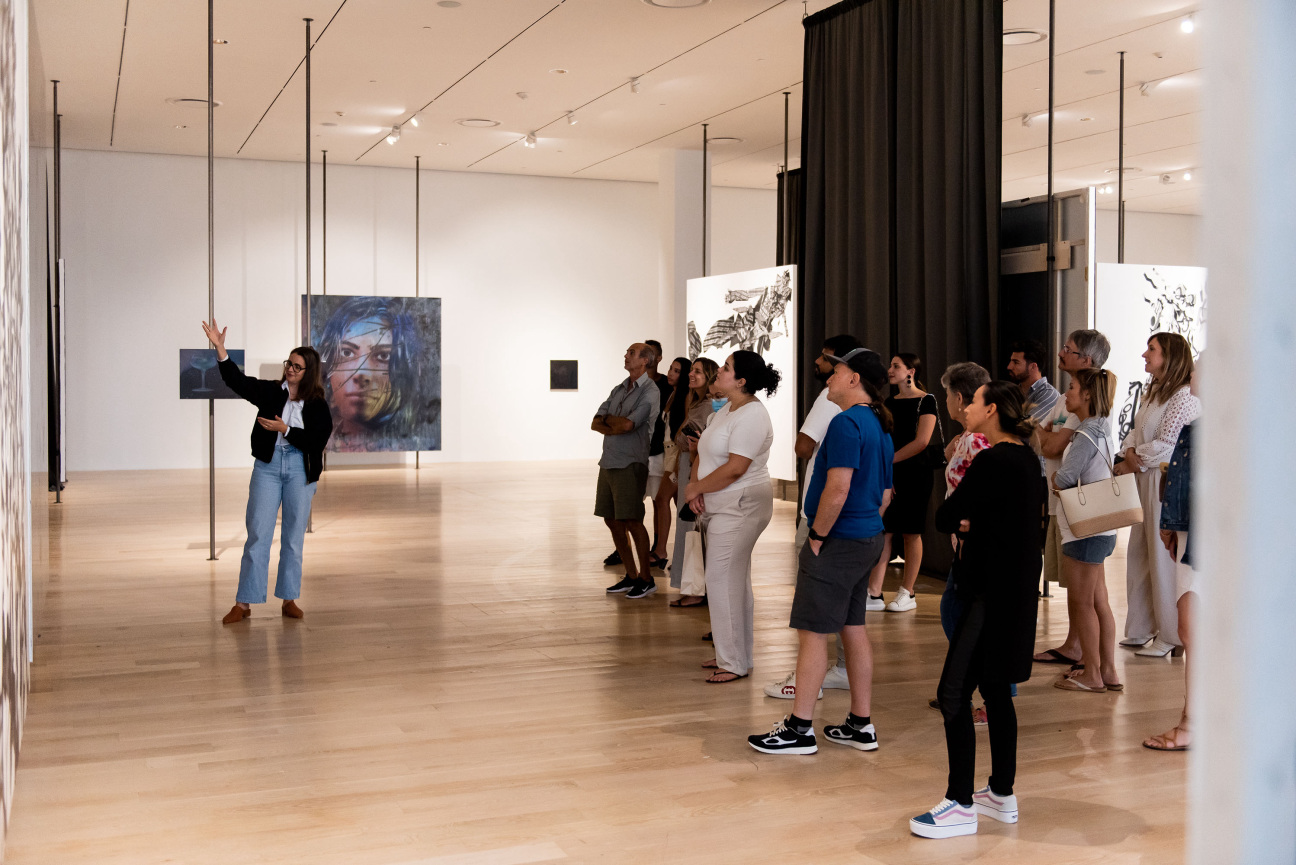 Connecting art with community, Cultured partnered with Mastercard™ for a priceless™ experience in Miami last Friday, offering guests a private tour of the Institute of Contemporary Art Miami's latest exhibition, "Avery Singer: Unity Bachelor," led by ICA curator Stephanie Seidel. The show, which opened Saturday, features two distinct bodies of work from the CULTURED Young Artist alum.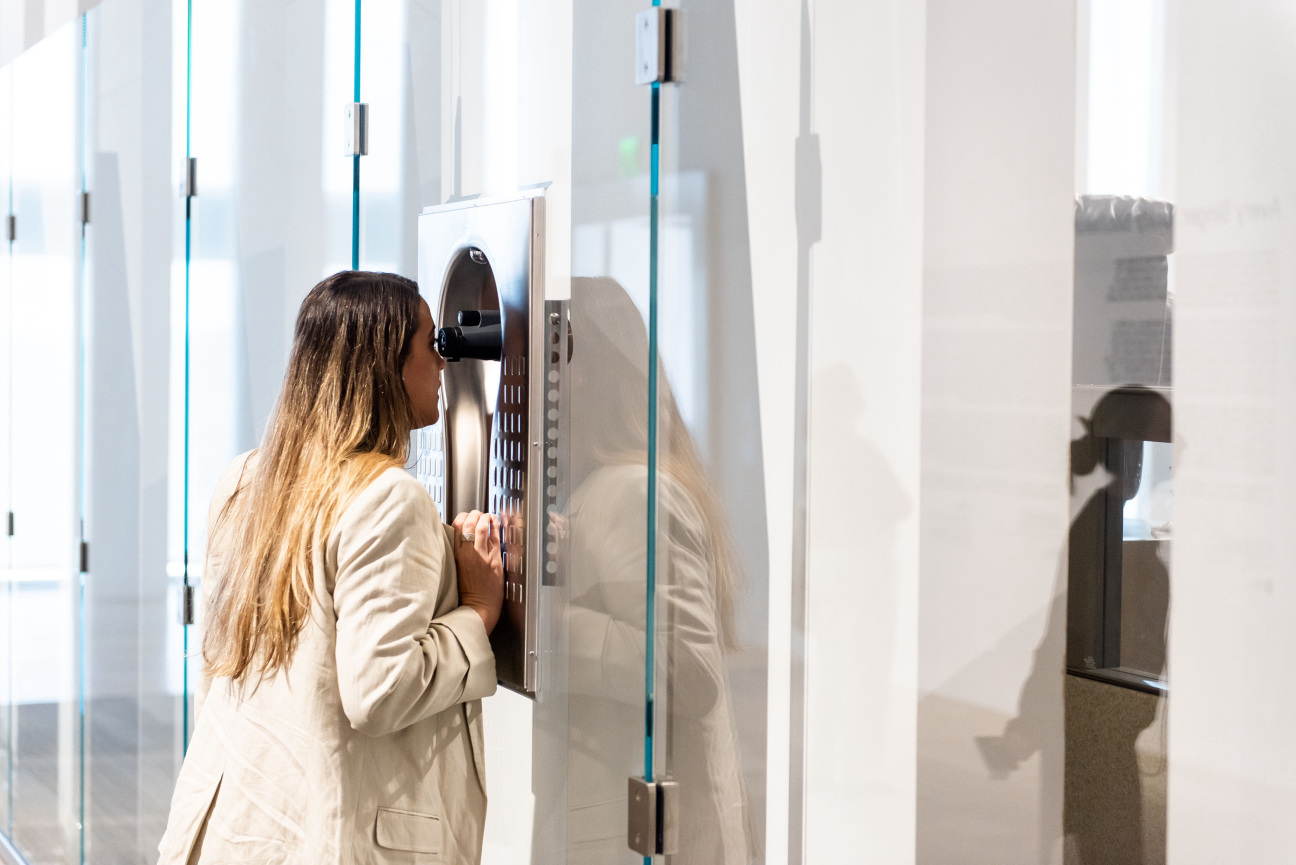 Attendees followed their tour of the exhibition with glasses of champagne and a number of light bites courtesy of Hot Lime Kitchen. Over these treats, they were invited to discuss the digitally and physically rendered, black-and-white works. The first collection directly references Marcel Duchamp's Nude Descending a Staircase (No. 2), 1912. With this painting in mind, New York-born artist investigates the sensation of falling and contemporary innovations in the painting process.
The artist has long pushed the boundaries of the medium, telling CULTURED in 2018, "I am not really interested in using paint brushes, and never have been, so I guess I am trying to figure out how to make a painting without that methodology."
A new body of work on view at the ICA features figures that Singer purchased from commercial 3-D modeling platforms, now appearing in a series of large-scale works. The artist bends the characters to her will on design and animation software like Daz 3D and Cinema 4D. Singer's fictional couple, Unity Bachelor and Priya Prasad, see their relationship impacted by the collective trauma of 9/11, while a third character, a drunk art student, wanders through the artist's native New York.
"Unity Bachelor" is on view through October 15, 2023 at the ICA in Miami.