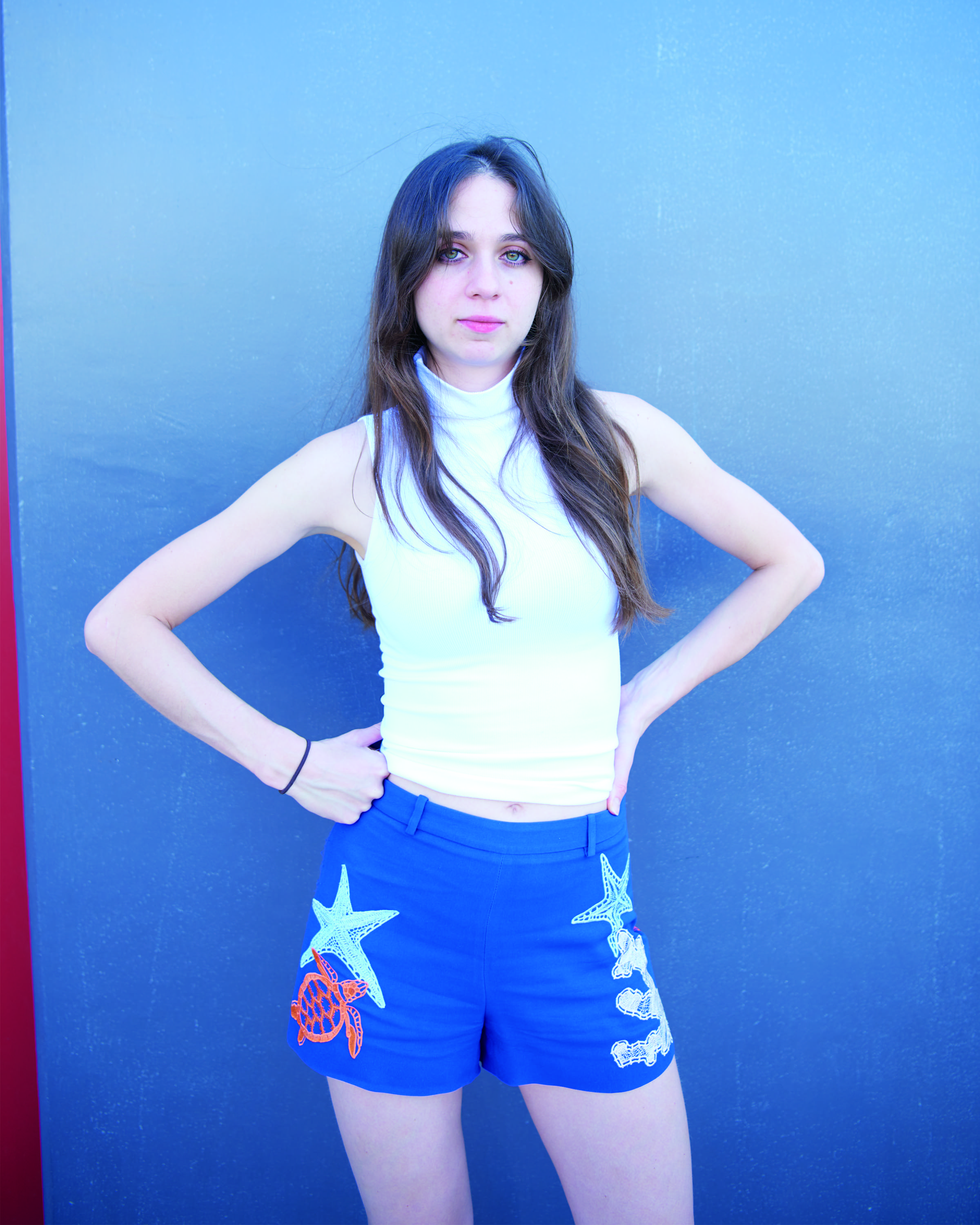 From a distance, the mechanics of Avery Singer's paintings are almost invisible, lost in the 2D fog of her compositions, but as one steps closer the detail of her handiwork surfaces: the ejaculatory waves of an airbrush, the milky way of droplets. Usually reserved for hot rods and kitsch, Singer's technique leverages both the hand and the automatic in order to explore questions surrounding production and its entanglements with art history."I am not really interested in using paint brushes, and never have been, so I guess I am trying to figure out how to make a painting without that methodology," she says. "When you look at a painting, you are perceiving people's decision-making, you are seeing process behind how things are made or thought of or realized, so the way you make a painting carries with it most of its meaning."
When Singer began airbrushing, she used a laborious masking and unmasking process. Each image would be generated on the computer, either in Sketchup or Photoshop, and then projected onto the canvas. At the 2015 New Museum Triennial, Singer received attention for her monotone paintings, which engaged with classical artists' studio scenes by reimagining them as rudimentary 3D mock-ups on a 2D plane. In her subsequent solo shows at the Hammer Museum, Fondazione Sandretto Re Rebaudengo and Stedelijk Museum, Singer pushed her imagery and process further through color and abstraction.
Last January, the artist challenged herself to expand her formal vocabulary once again. "I wanted to remove my hand," she says. Her experimentation took her to Switzerland where she was able to access a printer capable of airbrushing her images directly on canvas. In a month, she produced four works for "Sailor," her 2017 solo show at Secession in Vienna.
When Singer returned home, she invested in a printer of her own. "I feel free when I'm alone in the studio," she says. "This tool offers a new space to occupy."