Welcome to This Week in Culture, a weekly agenda of show openings and events in major cities across the globe. From galleries to institutions and one-of-a-kind happenings, our ongoing survey highlights the best of contemporary culture, for those willing to make the journey.
"Grenfell" by Steve McQueen
Serpentine South Gallery London
When British artist and filmmaker Steve McQueen heard about the devastating fire at London's Grenfell Tower in 2017, he set to work creating a lasting memorial for the disaster. The resulting 24-minute film shows the burnt-out ruins of the building where 72 lives were claimed and countless others were injured. "I didn't want to let people off the hook," McQueen told The Guardian. "There are going to be people who are going to be a little bit disturbed. When you make art, anything half decent … there are certain people you will possibly offend." "Grenfell" will be on view from April 7 through May 10, 2023 at Serpentine South Gallery in London.
"Simone Leigh"
ICA Boston
For over 20 years, Simone Leigh has investigated feminist thinking with her clay sculptures that highlight the female body and its performance of domestic labor, particularly in reference to African regions and the African diaspora. Leigh represented the United States at the 2022 Venice Biennale, and now a selection of her work from the acclaimed presentation is making its American debut alongside key works from throughout her career. "Simone Leigh" will be on view from April 6 through September 4, 2023 at the Institute of Contemporary Art in Boston.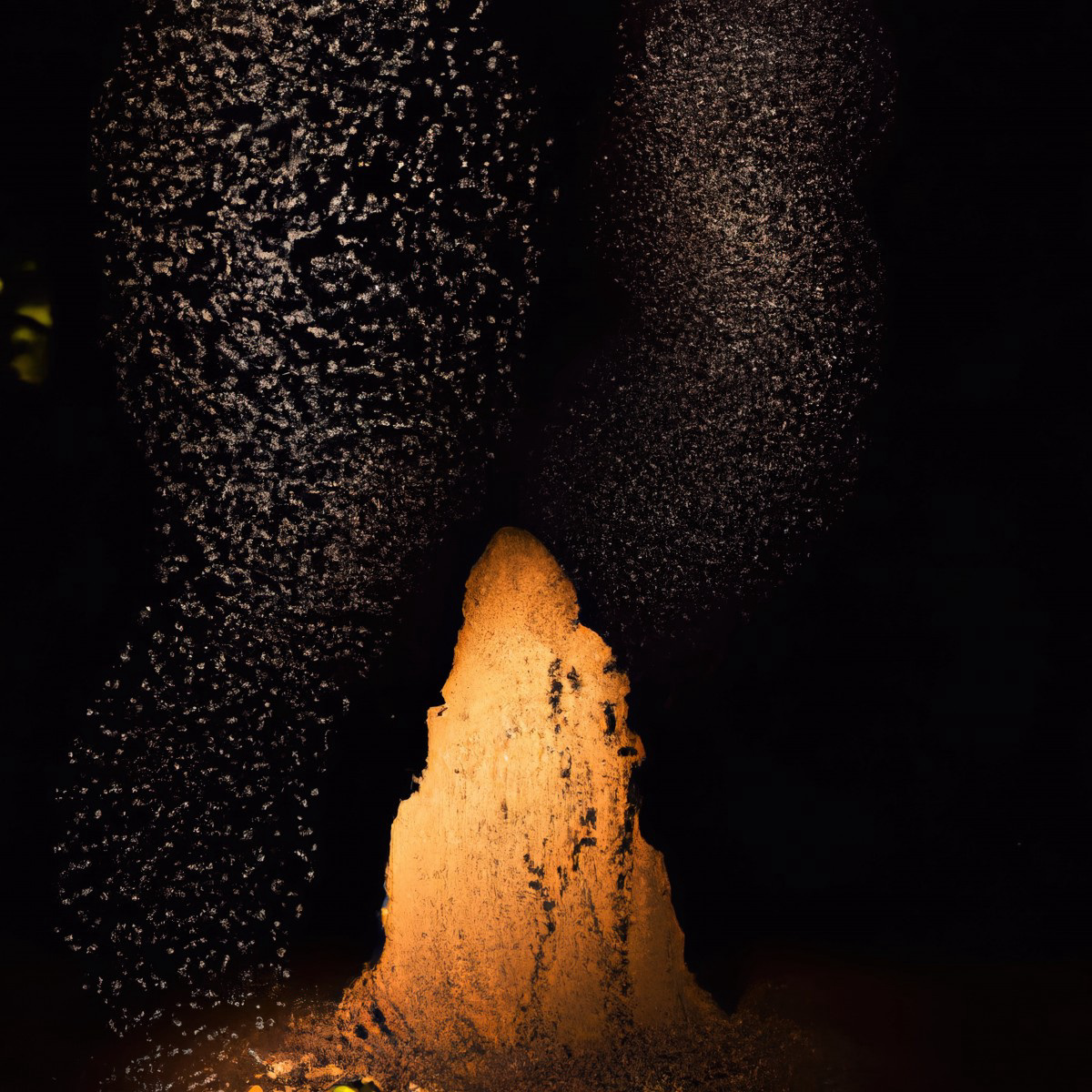 "meys" by Marguerite Humeau
White Cube Bermondsey, London
Marguerite Humeau's first exhibition at White Cube Bermondsey in London draws from research into alternative social structures and The Soul of the White Ant by Eugène Marais, a book that investigates the "group soul" of ant colonies. The artist's new work dissects the endurance of connectivity under the looming threat of extinction of the human race. With this immersive experience—incorporating sculpture, sound, and film—Humeau prompts viewers to consider a new way of living in the case of imminent natural disaster. "meys" will be on display from April 5 through May 14, 2023 at White Cube in Bermondsey.
"Joaquim Vicens Gironella: Lost Paradise"
christian berst art brut Paris
More than 20 cork sculptures and bas-reliefs from the 1960s are going on display in the gallery's second exhibition of Catalonian artist Joaquim Vicens Gironella. Inspired by his father's cork craftsmanship, Gironella took an immediate interest in working with the dynamic nature of the material as he began his practice. He wrote several articles and poems about the qualities of cork, and regularly used it to craft his sculptures. As his expertise developed, he created more complex structures and mural panels inspired by his roots in Catalonia and relationship with Islamic art, incorporating religious and mythological symbols into his pieces. "Lost Paradise" will be on view from April 6 through May 14, 2023 at christian berst art brut in Paris.
"Castaway" by aja monet
Los Angeles-based aja monet is coming out with a new single titled "Castaway" following a short film released in late February, "The Devil You Know." It comes ahead of monet's debut album, when the poems do what they do, out June 9 on drink sum wtr. The artist, who brands herself as a "surrealist blues poet," was previously nominated for the NAACP Image Award for Outstanding Literary Work—Poetry in 2018. She describes her artistic pursuits as "a way to transport us to another place, and utilizes her work as a form of activism for Black Americans. "Castaway" is now available through Spotify, Apple Music, or Deezer.
"Somaya Critchlow: Paintings and Drawings"
FLAG Art Foundation New York
In her first solo exhibition in the United States, Somaya Critchlow presents 30 works of art created between 2018-22, spanning her progression from small-scale works to larger canvases, and depicting women from her personal life, as well as a few pop culture references. She interweaves historical and contemporary innuendos, creating work that is at once progressive and timeless. "Paintings and Drawings" is on view through June 3, 2023 at the FLAG Art Foundation in New York.