On a deceivingly calm morning during Miami Art Week, the Cultured team gathered at the Rubell Museum in Miami for an experience that further blurred the lines between art and fashion design. Installed at the museum during the art festivities, Valentino's The Party Collection dazzled in a mirrored gallery space and the verdant garden, both refreshingly empty for our appointment before opening hours. The installation was Valentino's second with the Rubell Museum and also only the second display of The Party Collection in North America following an immersive November launch at photography museum Fotografiska in New York. With the gradual return to celebrations in person, the collection's feathered and sequined garments are begging to be worn by partygoers.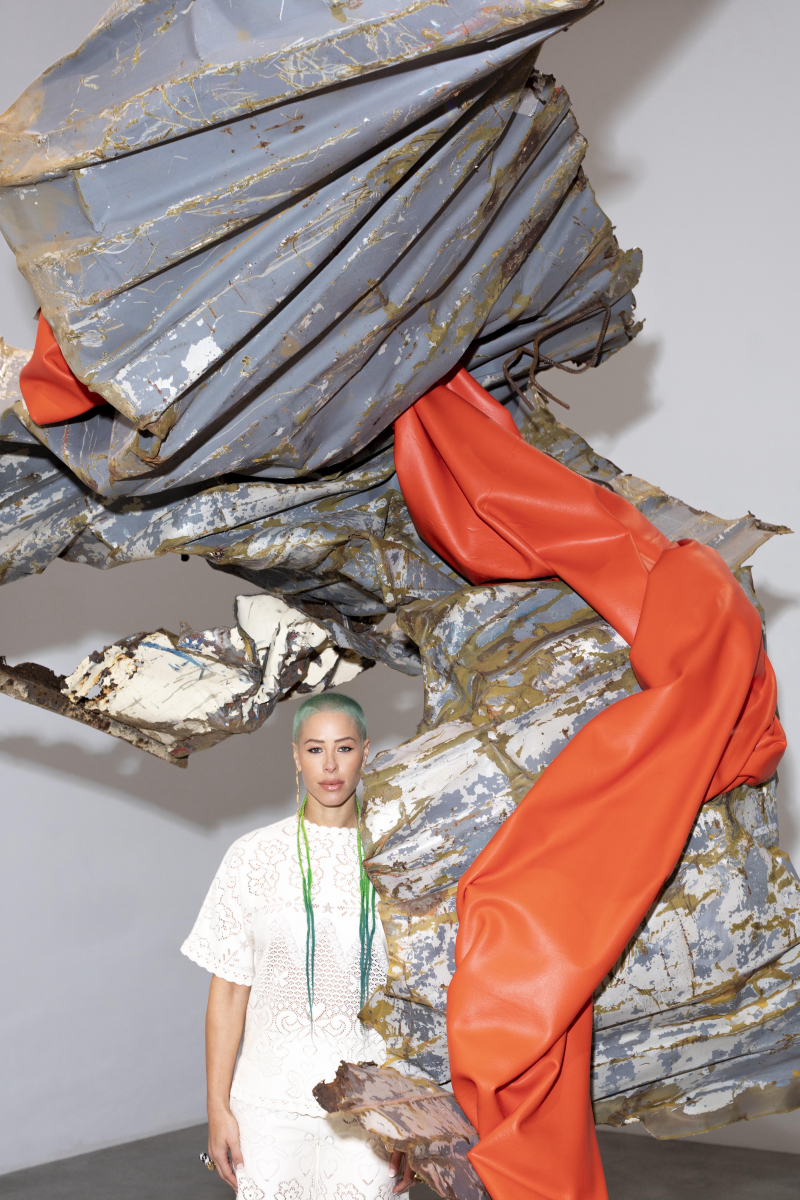 Having celebrated the holidays in a less than conventional way the last two years, The Party Collection welcomes back the season's most beloved gestures: wrapping gifts, decorating the house and posing for the annual chosen family portrait in your best outfit. The celebratory visions of this time of the year are joyfully reflected in the details of the sparkling Valentino looks, from silver ribbons to the fruit shaped embroidery. The collection serves as a reminder of the joy we feel from dressing well for others, but most importantly for ourselves.
As a party is not complete without its guests, Cultured and the Rubell Museum invited painter and sculptor Kennedy Yanko in on the sparkling fun. Lensed by New York-based fashion photographer Andrés Oyuela in all Valentino looks inside the installation, Yanko also posed with her own work currently on exhibition at the museum. As one of two Rubell Museum artists-in-residence this year, alongside Otis Kwame Kye Quaicoe, Yanko's solo show, "Kennedy Yanko: 2021 Artist in Residence," displays three of her abstract sculptures until October 2022.
As the museum doors opened and visitors excitedly began to fill the spaces, for a brief moment it truly felt as though we had stumbled into the most stylish house party, one filled with guests looking forward to reconnecting in their best clothes.