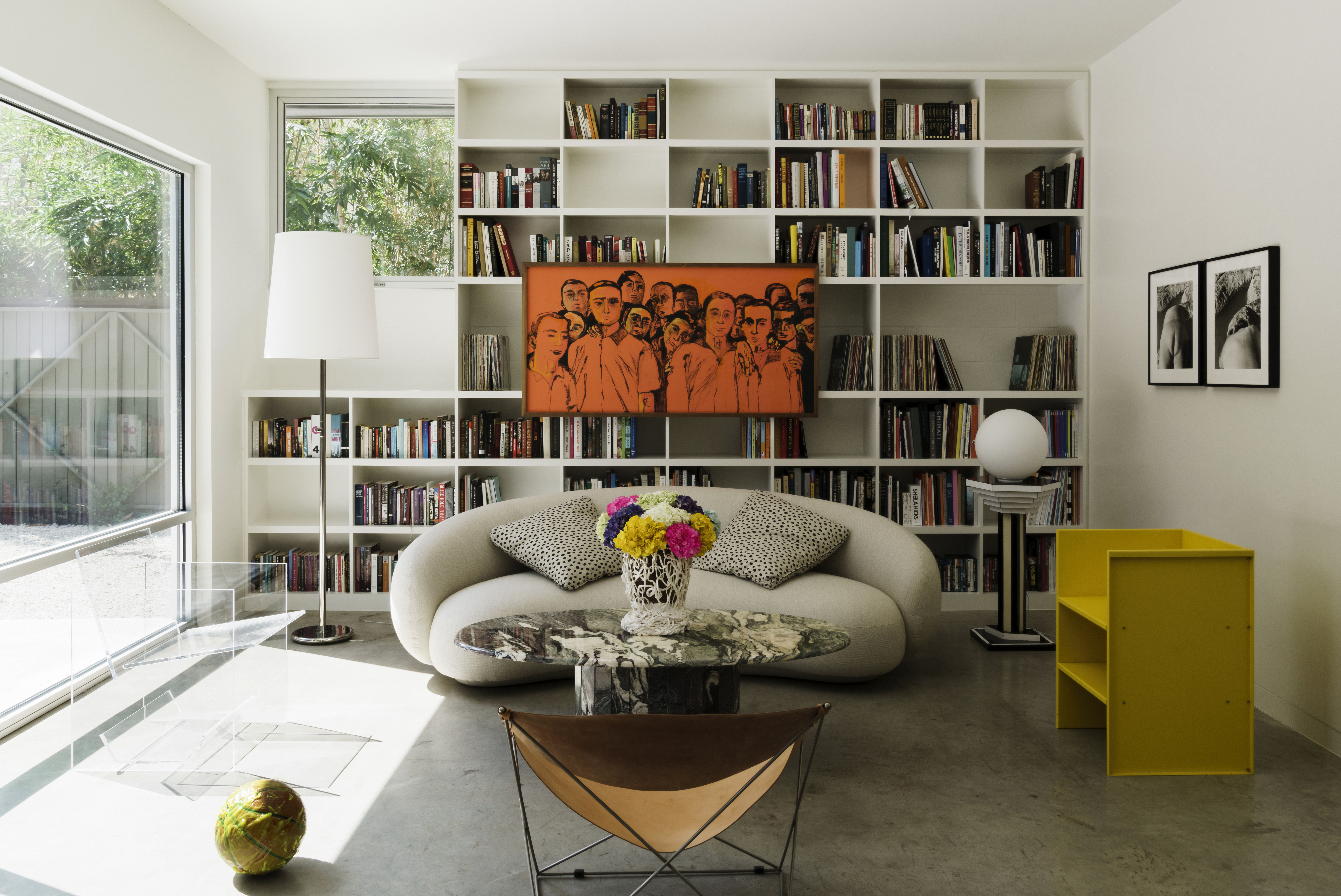 Elizabeth Fazzare: How did you begin to build your own collection?
Christopher Scott: We have both always been obsessed with beautiful objects in the vein of the antihero in Joris-Karl Huysmans's Against Nature. Even as children we considered ourselves collectors, albeit of objects with far less cultural and financial significance. As we grew up we began to put our experiences into conversation with the objects to which we were attracted. This fundamental ability of art to synthesize aesthetic and intellectual meaning is key to our collection. Individually, we bring to the table a multitude of perspectives for viewing work. My background as a student of political science and citizen of the Cherokee Nation yields a strong proclivity for artwork that addresses overlooked, underrepresented histories. But those interests always overlap with our shared appreciation of creative genius.
Cody Fitzsimmons: Equally as important as acquiring these objects is the civic engagement to which art has led us. Chris serves on the boards of Houston-based arts organizations FotoFest and Aurora Picture Show and this year I joined the board of Art League Houston. We are also active members of the Contemporary Arts Museum Houston. Art has done so much for me and it is important to try do the same for art. The people we have met through our involvement with these institutions have played major roles in strengthening our standards as art viewers and collectors. Without them we would feel very alone in our artistic pursuits.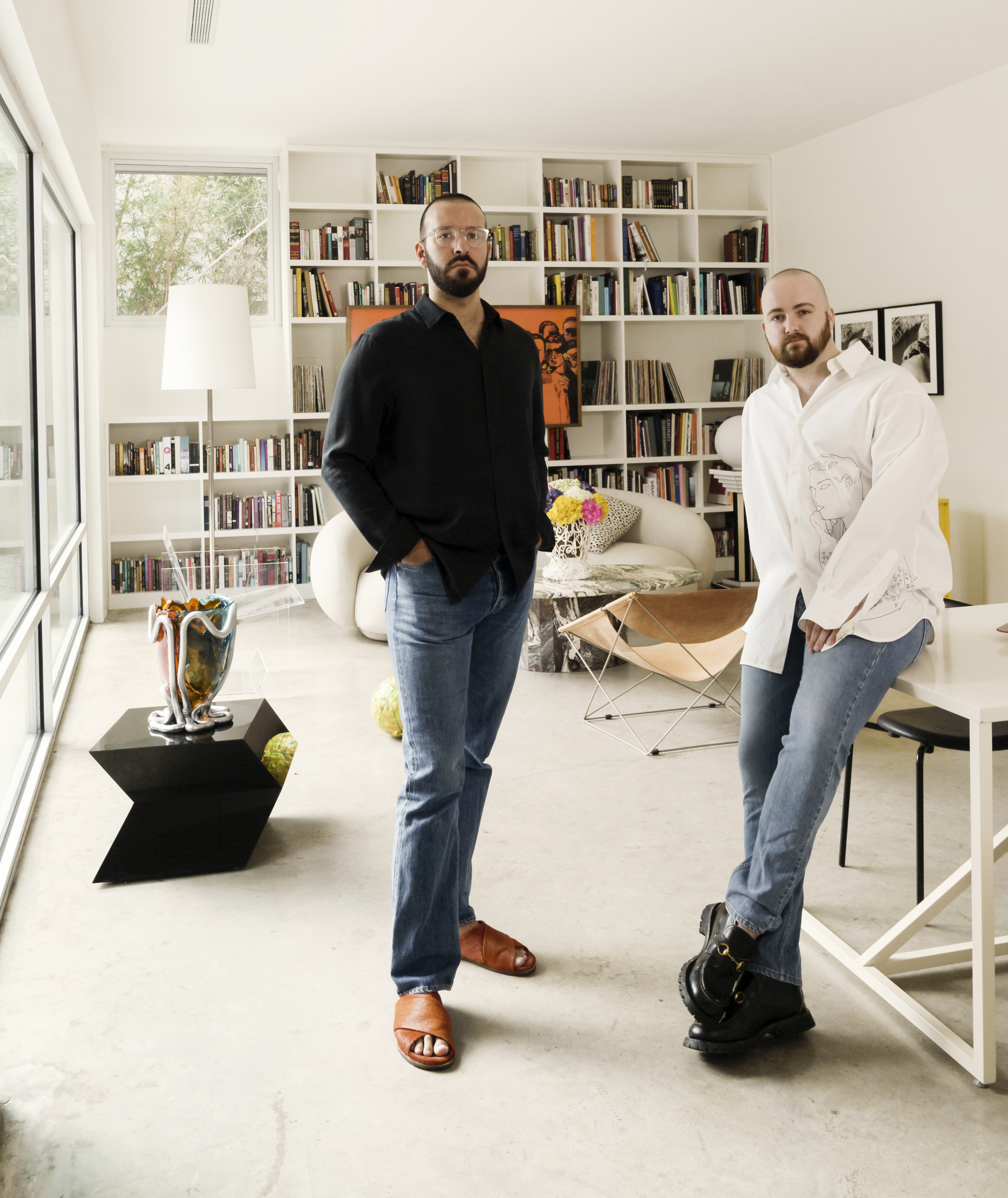 EF: What pieces inspired you to continue?
CF: For me, it is often hard to explain why I am drawn to an artwork. It's a very seductive experience. It's like asking someone why they like a perfume; it's a chemical reaction. Of course, when I have researched an artist and learned about their practice it becomes much deeper. But generally it's more romantic for me; it's this overwhelming feeling of desire. Actually, the idea of desire is something that I think is a theme in our collection. You will notice a lot of works about the body. You'll also see works made from objects, or based on design and even fashion—what is more seductive than that? These works sit well with the more difficult works in our collection and the alchemy they create in situ elevates our domestic space. I cannot live without this constant evolution.
CS: One institutional show that was transformative for me was the ICA Boston's "Fiber: Sculpture 1960-Present." Seeing works by artists as varied as Eva Hesse, Magdalena Abakanowicz and Josh Fought, who we have in our collection, using materials often relegated to the margins of art history became foundational to my belief in art's limitlessness. Perhaps this exhibition was one reason for our acquisition of work by Erin M. Riley and Eric N. Mack as well, two artists who are really making significant room in the language of textiles.
EF: What designers/artists are inspiring you right now?
CF: Currently at CAMH there is a two-person show that brings together the work of Jessi Reaves and the late Elizabeth Murray. The exhibition, curated by Rebecca Matalon, emphasizes the artist's examination of domesticity and the human body. These are two subjects that I am endlessly drawn to, and Reaves and Murray have executed these ideas with inspiring joy. Equally inspiring is the palpable passion that Rebecca has for artists and her curatorial work. The way she interprets and translates art is swoon-worthy.
CS: Hands down the artist whose work I cannot take my eyes off lately is Terry Adkins. I just finished reading the catalogue for his retrospective at Skidmore College's Tang Teaching Museum and am bowled over by his elegant way with materials. There is no other artist like him, and sadly had an untimely death in 2014. The good news is that his videos, prints, performances and sculpture will live on in the art historical cannon through the work of curators like his late friend and admirer Okwui Enwezor in whose current show at the New Museum Adkins is included. It would be an honor to place his work in our collection and hopefully soon we will have the chance to do so.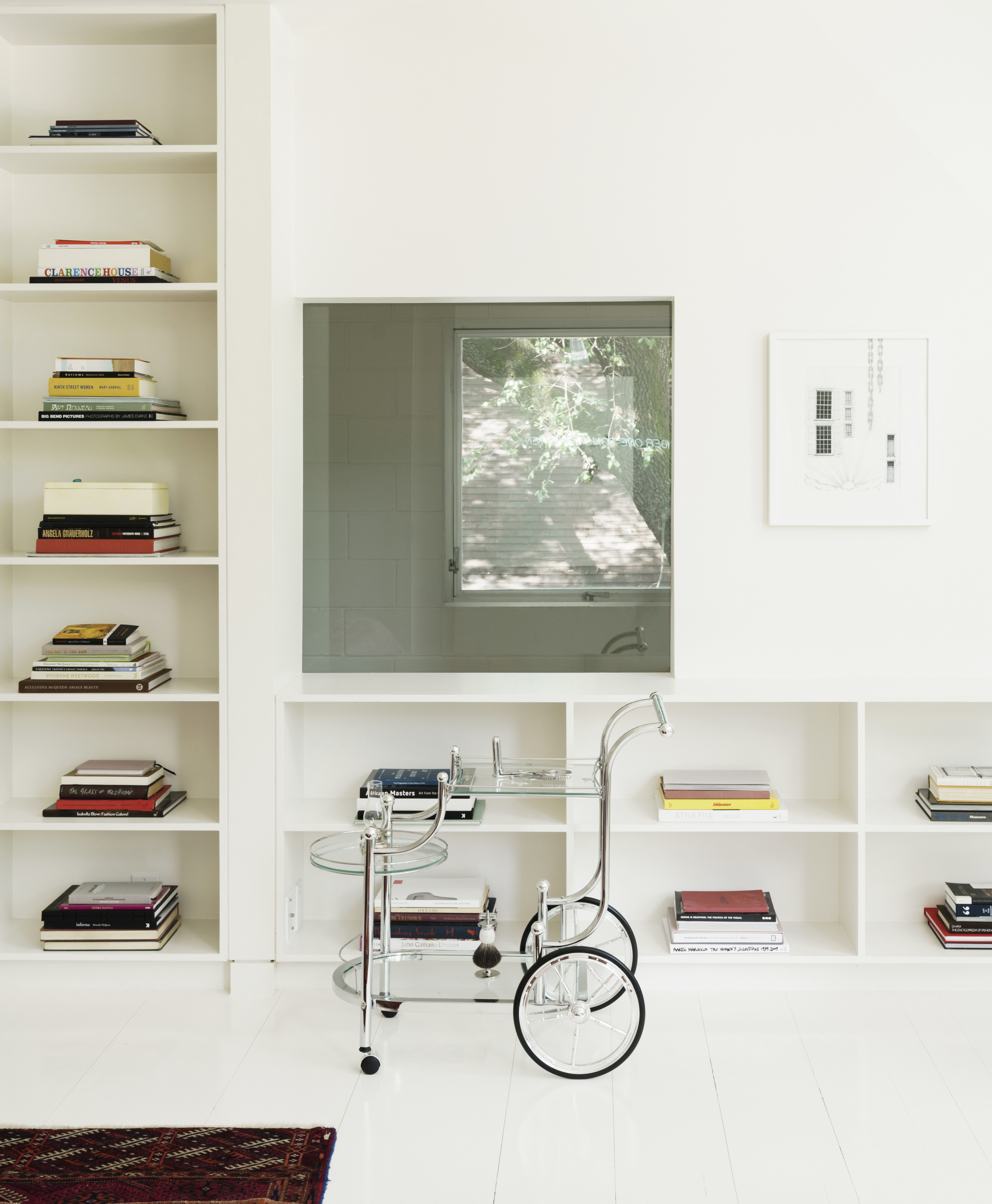 EF: Does the marketplace help your discovery process? Why or why not?
CS: We would certainly not recommend the market as a primary place of discovery for any collector. We tend to start with research in various publications, both online and in print, that have a standard of intellectual integrity. When thinking about work addressing nonnormative bodies, for example, we turned first to Hal Foster's seminal book Bad New Days in which he references the work of Cindy Sherman. From there we discovered the writing of a brilliant young critic named William J. Simmons who has written about Sherman and another artist in our collection—Math Bass—in ways that challenge Foster's focus on abjection or his inattention to queer identity. It becomes an exercise in connecting dots and filling in our own knowledge gaps, or those of our clients when Cody is advising. For us, there is no better reward than the inspiration that springs forth from these moments.
CF: The market, though valuable as a means of ensuring the longevity of both galleries and artists, is such an imperfect metric for quality. Neither of us are interested in speculation and avoid anything with too much hype. I don't want a price tag hanging on my wall.
EF: What is the next piece on your radar?
CS: We are constantly thinking about adding work to the collection, which is part of the reason we had to move recently—we ran out of wall space! We also put a lot of faith in dealers whose taste we trust, like Monica Fernandez-Taranco at Modern Art in London, David Lewis and JTT in New York and Tanya Leighton in Berlin. We have discussed the work of two exceptional young painters named Samuel Hindolo and Esteban Jefferson, the latter Tanya represents, but generally we shy away from work for which we might have to jockey with other collectors. That game is so unappealing.
CF: Lately I have been drawn to tiny treasures, like the work of ceramicist Takuro Kuwata and sculptor Nevine Mahmoud. They are very different artists but I love the way both push the limits of their chosen materials. These materials could be considered difficult or unpredictable, but their way of working yields objects that are so beautiful. They are both on my wishlist.
EF: What is the one piece that got away?
CS: The one piece that really sticks out for both of us is an installation by Alex Da Corte called A House in the Night that was first shown in his 2016 solo exhibition at Art + Practice Los Angeles. It consists of a twelve-foot-tall decal depicting his parents on their wedding day and four red neon lights. It would have also likely required us to install a false wall painted bright red to hide the transformers. It would have been epic!
CF: I was not thrilled with the idea of turning our living room into a red fish bowl, but that was when we were a bit more novice in our collecting. I would do it now in a heartbeat. In fact, one of the most recent pieces we acquired is an installation by Julien Ceccaldi titled Service Denied. The work includes a twelve-foot-wide painting with objects that extend off of the wall and onto the floor—piles of trash bags, a garbage can, a rat skeleton and a Starbucks cup. Perhaps not the most domestically scaled piece and certainly not decorative, but I think it will look fabulous in a guest bedroom.
Craving more culture? Sign up to receive the Cultured newsletter, a biweekly guide to what's new and what's next in art, architecture, design and more.