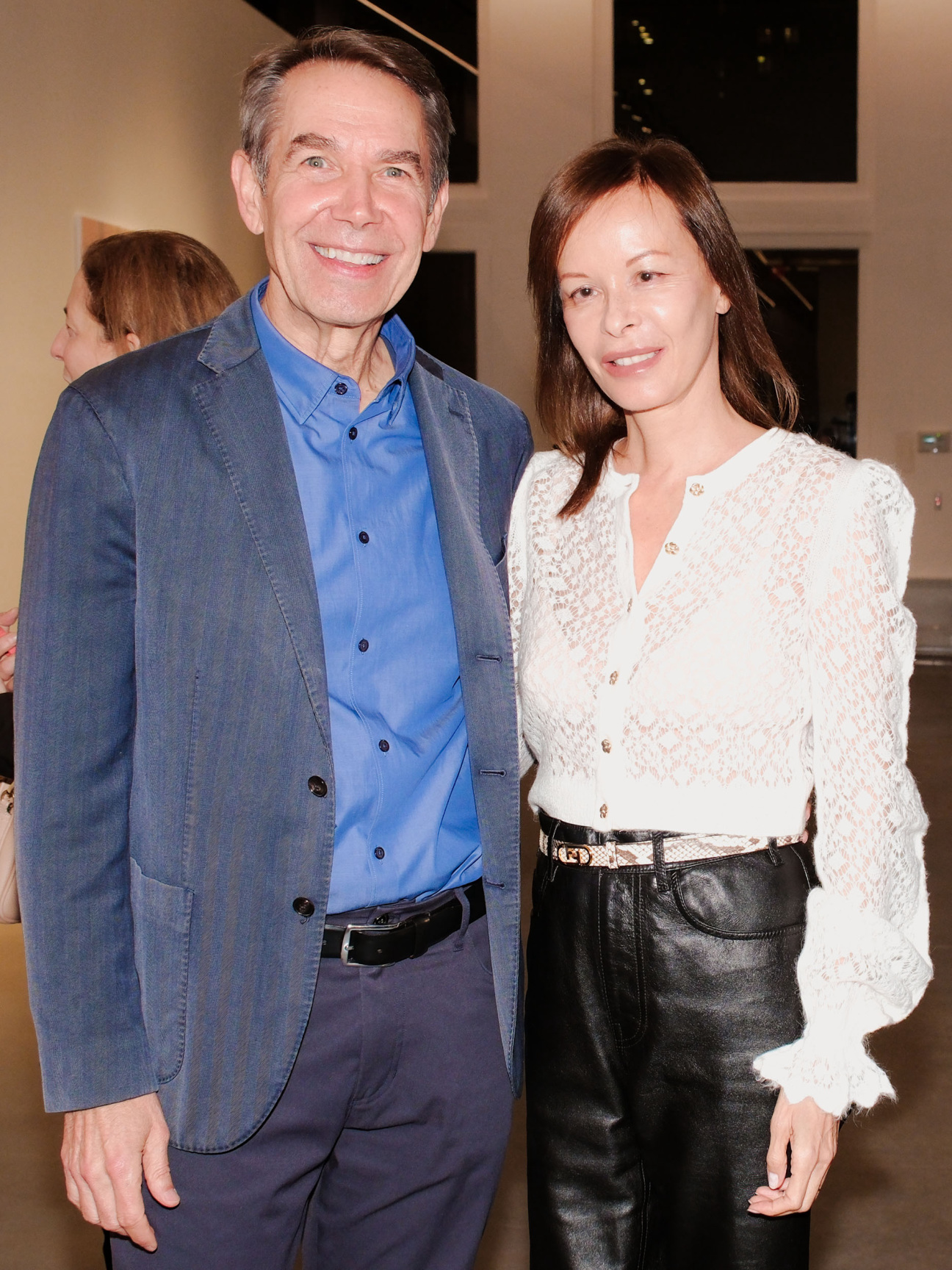 CULTURED and Almine Rech joined forces last night to celebrate the opening of "The Echo of Picasso," a new exhibition spanning the gallery's two New York outposts. Artists Jeff Koons and Farah Atassi; collectors Carla Shen, Michelle and Jason Rubell, Erin and Paul Pariser, and Bernard Ruiz-Picasso; jewelry designer Nina Runsdorf; and model and florist Audrey Hilfiger; along with a coterie of writers, curators, photographers, and more gathered at the gallery's Tribeca space to take in the expansive show and ring in the art world's bustling winter season.
In his 91 years on Earth, Pablo Picasso left an indelible mark on art history and a legacy that continues to be examined and redefined as his work is hung and rehung in galleries and museums across the globe. Almine Rech is the latest institution to put his pieces on view, marking the 50th anniversary of his death with its comprehensive group exhibition curated by French Consortium Museum director Éric Troncy, featuring rare works by the artist himself—like one of Picasso's six "Glass of Absinthe" sculptures from 1914.
Alongside these pieces, Troncy has pulled together a selection of artwork that offers a dual perspective on the artist's influence: one from his contemporaries who sought to challenge his work, and the other from today's artists, who continue to find inspiration in his oeuvre. Francis Bacon, Jean-Michel Basquiat, Louise Bourgeois, George Condo, Urs Fischer, David Hockney, Rashid Johnson, Willem de Kooning, Maria Lassnig, George Rouy, Claire Tabouret, and more are on display.
At the opening party, guests including Koons, Atassi, designer Clive Lonstein, Phillips Auctioneers advisor Philae Knight, artist Javas Lynn, photographer Andrew Tess, curator Sharon Coplan Hurowitz, and advisor Jessica Chestman arrived to see what was on view in the white cube and to toast with a collection of bottles from natural wine brand Dry Farm Wines, helmed by Todd White. Guests sipped on drinks including Domaine Arsac La Chaumette Rosé Ardèche and Gustave Goussard Purnoir.
CULTURED Editor-in-Chief Sarah Harrelson and gallery founder Almine Rech milled among the guests, creating a lively atmosphere and forum for discussion around the exhibition. As the show opens to the public today, the effervescence around it is sure to spread to more art lovers in the weeks that follow.
"The Echo of Picasso" is on view through December 16, 2023 across both Almine Rech locations in New York.