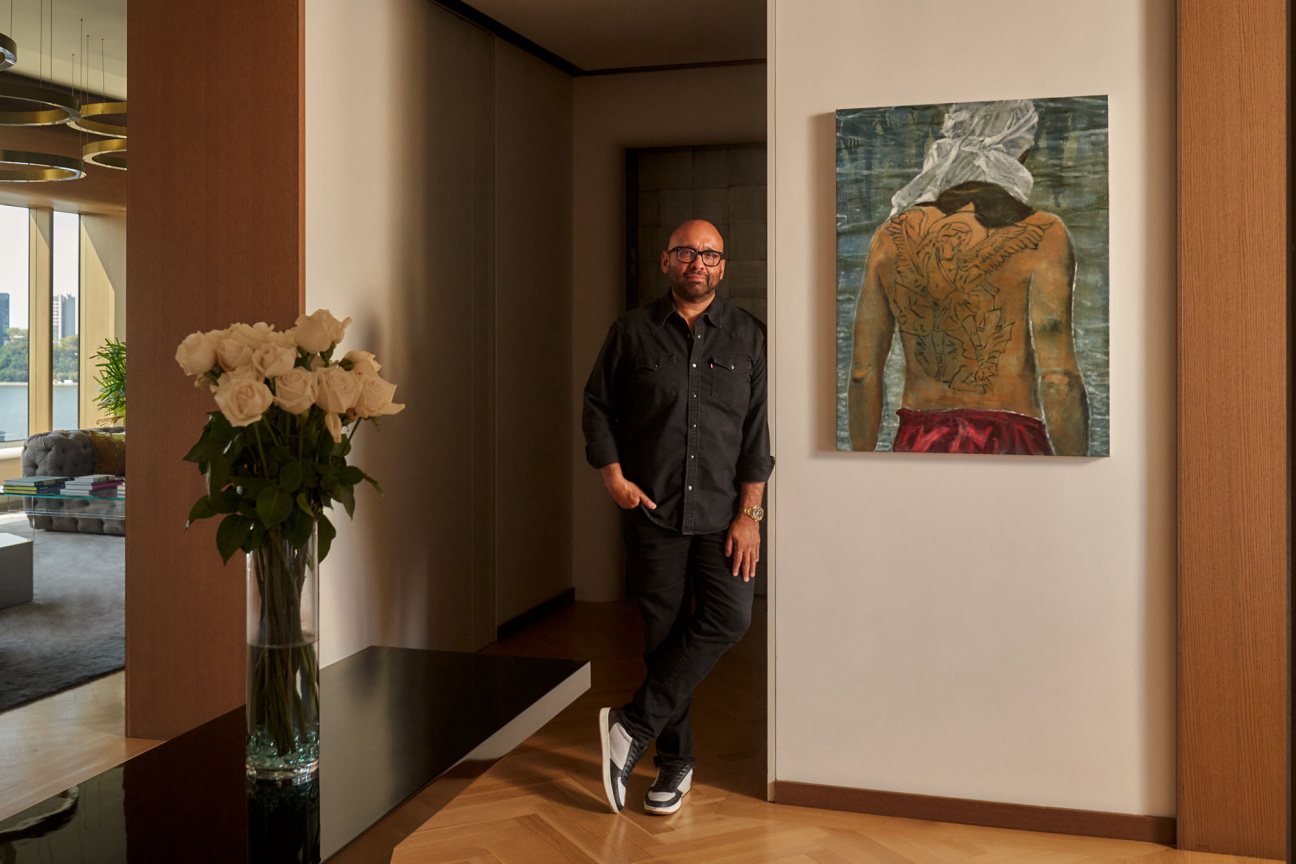 Tech entrepreneur David Cancel's earliest taste of the art world dates back to when he was a little kid, writing graffiti with his friends and hanging around Keith Haring's Pop Shop in New York. The first artwork he ever purchased—a "Stop Apartheid" poster by Haring—came from the iconic concept store.
For Cancel, being an entrepreneur is the practice of crafting something from nothing, lifting it up with sheer willpower and perhaps a bit of a helping hand. Now that he's comfortable in his own position, the Drift co-founder has been looking around to see who he can support on their creative journey.
"One of the things that we were really focused on in starting the last couple of tech companies was this idea of an equitable company and representation for all different people," explains Cancel. "I brought that lens to my passion for art and wanting to make sure, at least in my case, to help Puerto Rican, Afro-Caribbean, Hispanic, and Latino artists find their way into museums and into collections."
As a member of the Whitney Museum of American Art's Board of Trustees, Cancel has been working to help the institution spotlight Puerto Rican artistic communities, starting with its "no existe un mundo poshuracán: Puerto Rican Art in the Wake of Hurricane Maria" exhibition. He has also placed a Daniel Lind-Ramos piece in the Met. Here, the collector delves further into this new chapter, and shares the journey that led him to it.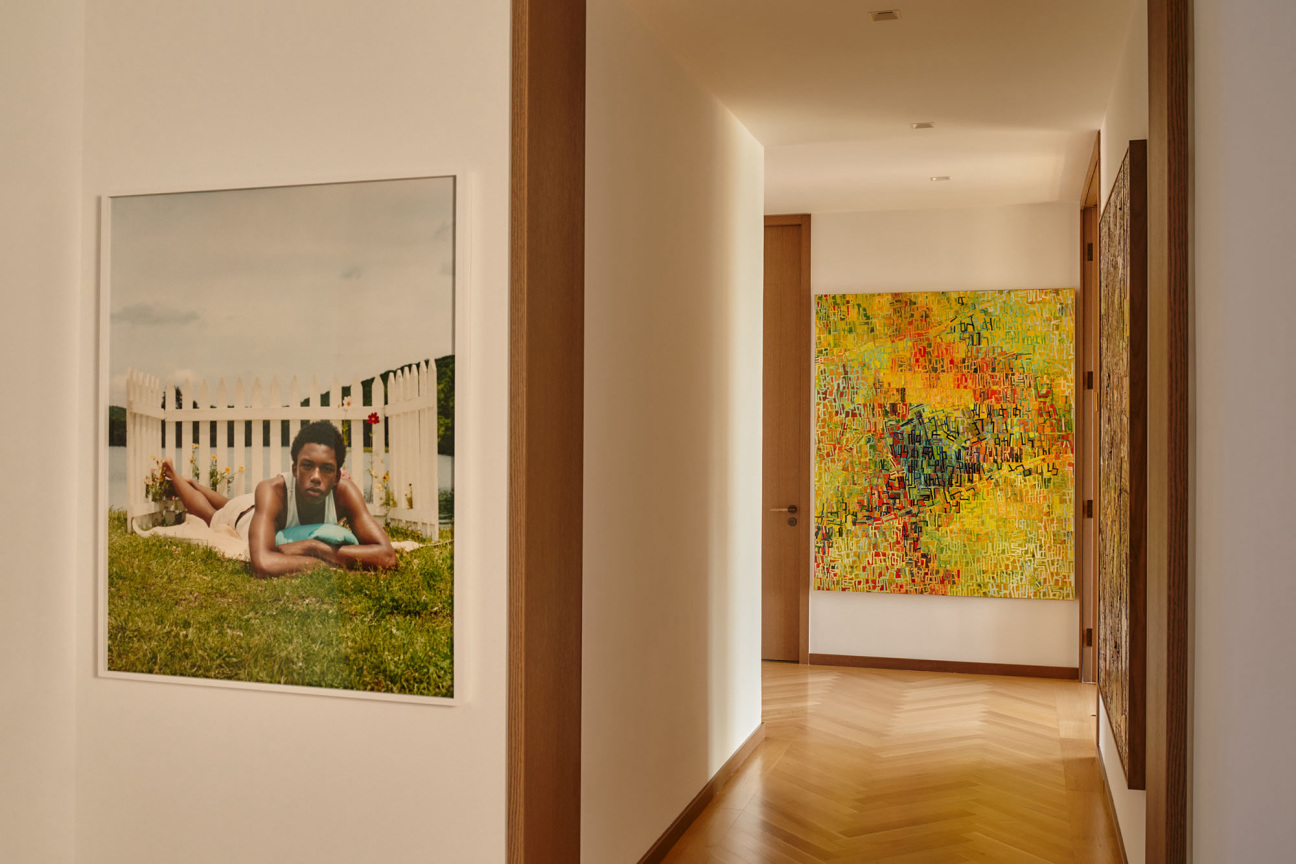 CULTURED: Where does the story of your personal collection begin?
David Cancel: I grew up in New York at a pretty interesting time. As little kids we used to sneak onto the train from Queens and take it down to the SoHo and East Village area. That was at the time of Keith Haring's Pop Shop and a super vibrant scene. We were all graffiti writers and used to hang out. We were in the Pop Shop many times a week, buying stickers and posters, but just hanging out with all the kids.
My personal collection really didn't start until recently. That began with this interest in learning more about Puerto Rican artists, being half Puerto Rican and half Ecuadorian myself. Through that kind of curiosity, I met someone whose name is Max Levai. He introduced me to an artist that he was representing, Daniel Lind-Ramos, a Puerto Rican sculptor, and I fell in love looking through images on his cell phone.
The more I talked about his art, the more that I became interested in collecting Daniel's work for myself. I was thinking about how we help someone like Daniel break into a major museum. I bought the piece from Max; I didn't see it for over a year because I kept loaning it to different institutions around the world. I finally saw it recently at the MoMA PS1 show where I got to meet Daniel.
CULTURED: What does being a "serial entrepreneur" mean to you? How did you get into the field?
Cancel: I got into this world without a plan. I dropped out of college. It's kind of in vogue now for a tech entrepreneur to drop out of college. It wasn't so cool at the time that I did it. And I really just dropped out because I was uninterested in what we were doing in school. I was really interested in the early commercial internet. I started building products and wanting to build companies and work in a field that there were no books on, at the time. We were building machines and computers and building data centers and building software products and building brands, without a playbook. It was such an exciting time.
I always joke that for the first half of my career, I never used the word entrepreneur. Entrepreneur meant, to me and to many, loser. It meant someone that was incapable of getting a job, someone who didn't have health insurance. So it was not really a word that became in vogue until the age of Zuckerberg and more recent entrepreneurs that became a little bit more glamorous. I would always [say] I was a builder and that the thing that I liked more than anything else was making something from nothing. That's what I'm still passionate about.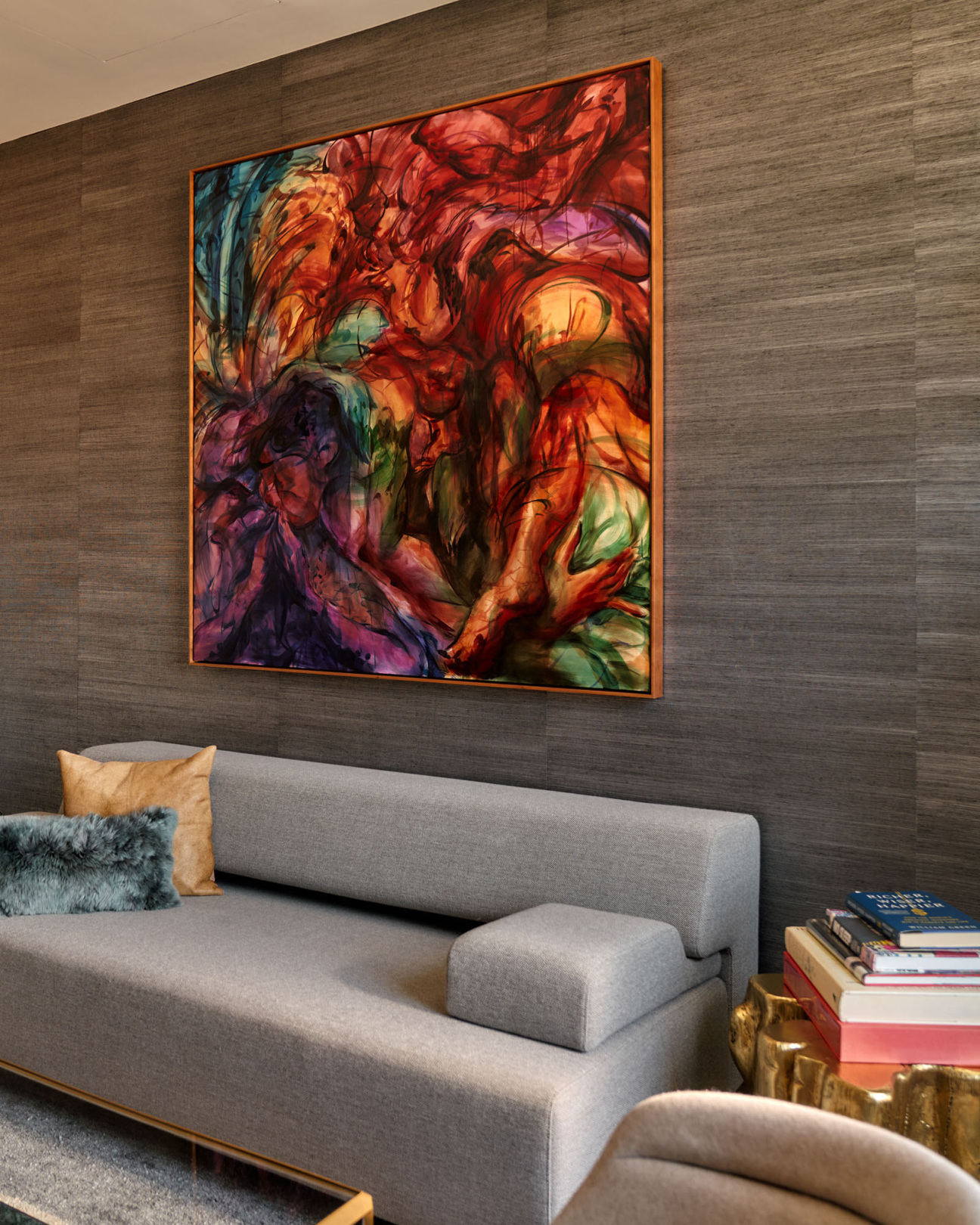 CULTURED: Working in business, how do you balance collecting art as both an investment and a passion project?
Cancel: Art, business, every company that I built, every product that I built, every investment that I do make—in terms of investing in other people's companies, angel investing, et cetera—comes from and is driven from a passion that I have. My mom told me growing up, and many people have told me, I'm very good at not being able to be told what to do. I found that is a common trait of many entrepreneurs that I know. I really don't think of anything in terms of investment. I think of things that I'm passionate about and that I want to learn something about. For me, art is this rabbit hole of being able to learn something that has no end to it.
CULTURED: Can you tell us more about your work with local institutions?
Cancel: I joined the board of trustees at the Whitney a little over two years ago now. One great thing for me is that I didn't have any background in art. I wasn't someone who was in the New York scene for any length of time. I really came to it with fresh eyes. It was kinda like Forrest Gump. I kept stumbling into people, and I didn't know that these people were well-known in the art world. I would ask them lots of questions. One of those people that I met was Adam Weinberg, the director of the Whitney.
One of my first projects and first donations that I made at the Whitney was focused on a show that Marcela Guerrero had been working on for a while. Adam told me that they didn't have a lead sponsor for that show, and that show was going to be the first major museum show, at least in the last 50 years, that focused on Puerto Rican artists, and it was going to bring together 22 living Puerto Rican artists. I stepped up to sponsor that show; later, we got one other sponsor to help. I got to meet all of the 22 artists who came in for the show. We held a cocktail hour at my house here in New York City for them.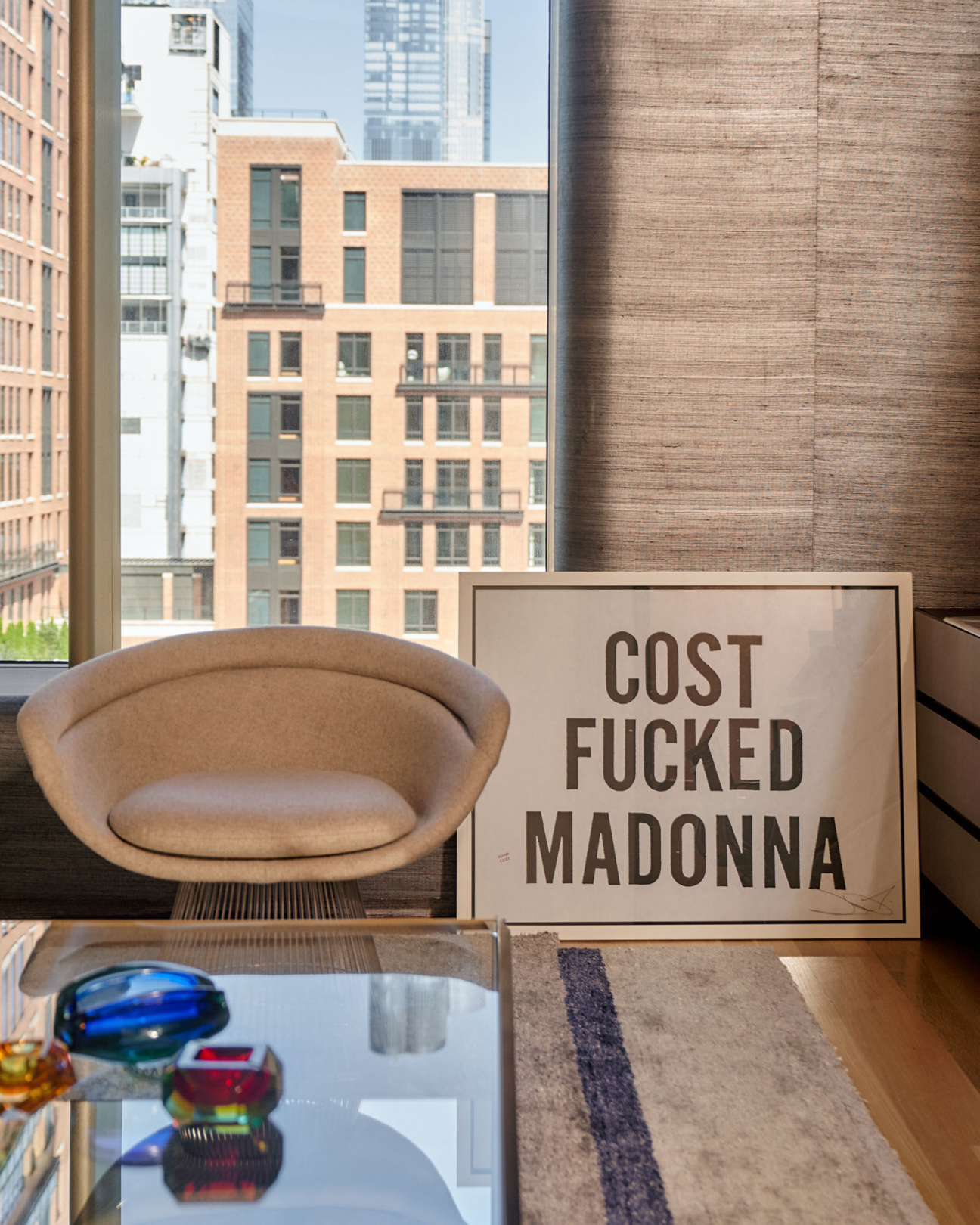 CULTURED: Which works in your home provokes the most conversation from visitors?
Cancel: There's two of them. One is a piece by Rick Lowe. It's such a stunning piece. Emily Alderman and Antwaun Sargent were able to help me secure that piece. One thing I had heard about Rick Lowe from everyone, including Adam from the Whitney, was that he's the nicest human being you could ever meet, and such a rare person, really focused on social advocacy.
I have a piece that's more linked to my early graffiti days in my office. It needs to be framed, and it's on the floor, but I'm still leaning it against a wall. It's a piece that was given to me by a friend and by a famous graffiti writer called Adam Cost. There was a time where there were thousands of this piece all over lower Manhattan. On the piece, it says "Cost fucked Madonna." It was something that you would see up and down the streets of Soho and the Village and most of Lower Manhattan.
CULTURED: Which artists are you currently most excited about and why?
Cancel: I got to know an artist named Armig Santos through my work at the Whitney; he was one of the 22 Puerto Rican artists in that show. I have a piece by him in my personal collection. I'm so excited about his work. He's so young in his career. He's 22 years old and already an amazing artist. I love the way that he really researches history and historical techniques, and you can see those sprinkled into his work. I'm excited about the future for him.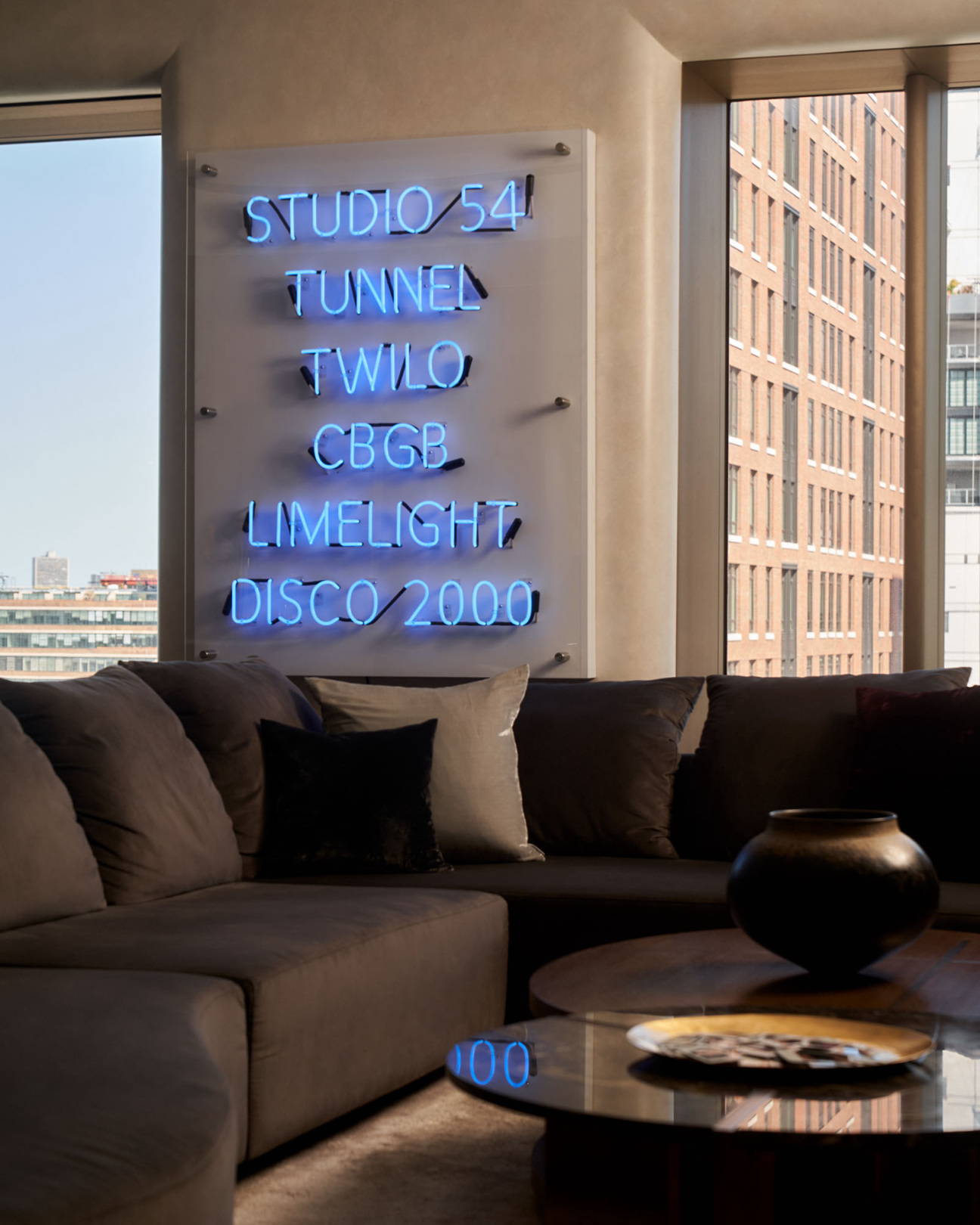 CULTURED: Is there one piece that got away that you still think about?
Cancel: I own a Julia Jo piece. She's a young Korean American artist with amazing talent. I had seen her work at an Armory Show two years ago. By the time I saw it there, all the pieces were sold out. I got to know the team over at Charles Moffett gallery, who represent her. Later, when she was about to have her most recent show there, they reached out. [My fiance, Laura Klein, and I] would be able to see the preview of the show. We debated between two works: a very large work and a smaller work. In the end we went for the smaller work, and I love that piece. But we still regret not buying that larger piece. By the time we came back the next day and said, "We want that other one that we saw, the big one," it was already gone.