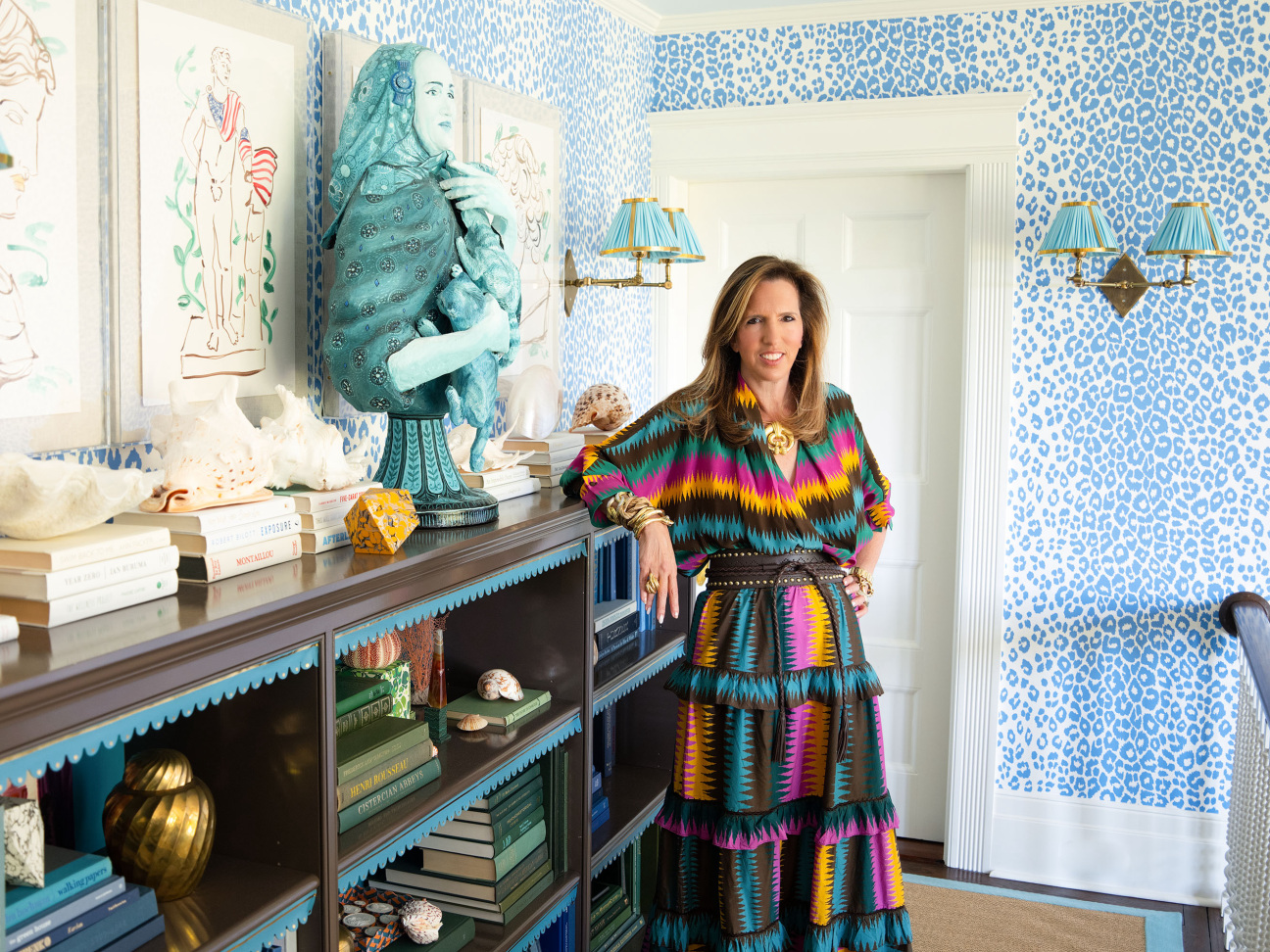 Have you seen Grey Gardens? The 1975 documentary tells the story of Big and Little Edie, two reclusive, eccentric relatives of Jackie Onassis who lived together in an increasingly cluttered, unkempt East Hampton home. Against all odds, the pair's eclectic mix of furs, scarves, and midcentury accessories cemented them in fashion history, bringing forth Grey Gardens-inspired photo shoots, dramatizations, and mockumentaries.
Their 18th-century home, the Grey Gardens Estate, fell into disrepair during their stewardship. But in 2017, a different kind of style insider moved in: designer and entrepreneur Liz Lange. Long known for her eponymous maternity line, Lange acquired luxury ready-to-wear brand Figue two years ago and took over as CEO and creative director.
The halls of her storied home, which has now been fully renovated, are graced with printed dresses, statement belts, and all manner of knitwear. Lange's taste, while firmly upscale, is no more conventional than that of the home's previous owners. Blue cheetah print wallpaper sits a room over from a monochromatic kitchen and a commissioned bust of Little Edie. Here, the designer gives CULTURED insight into the development of her keen eye and distinctive art collection, which sprawls across her multiple residences.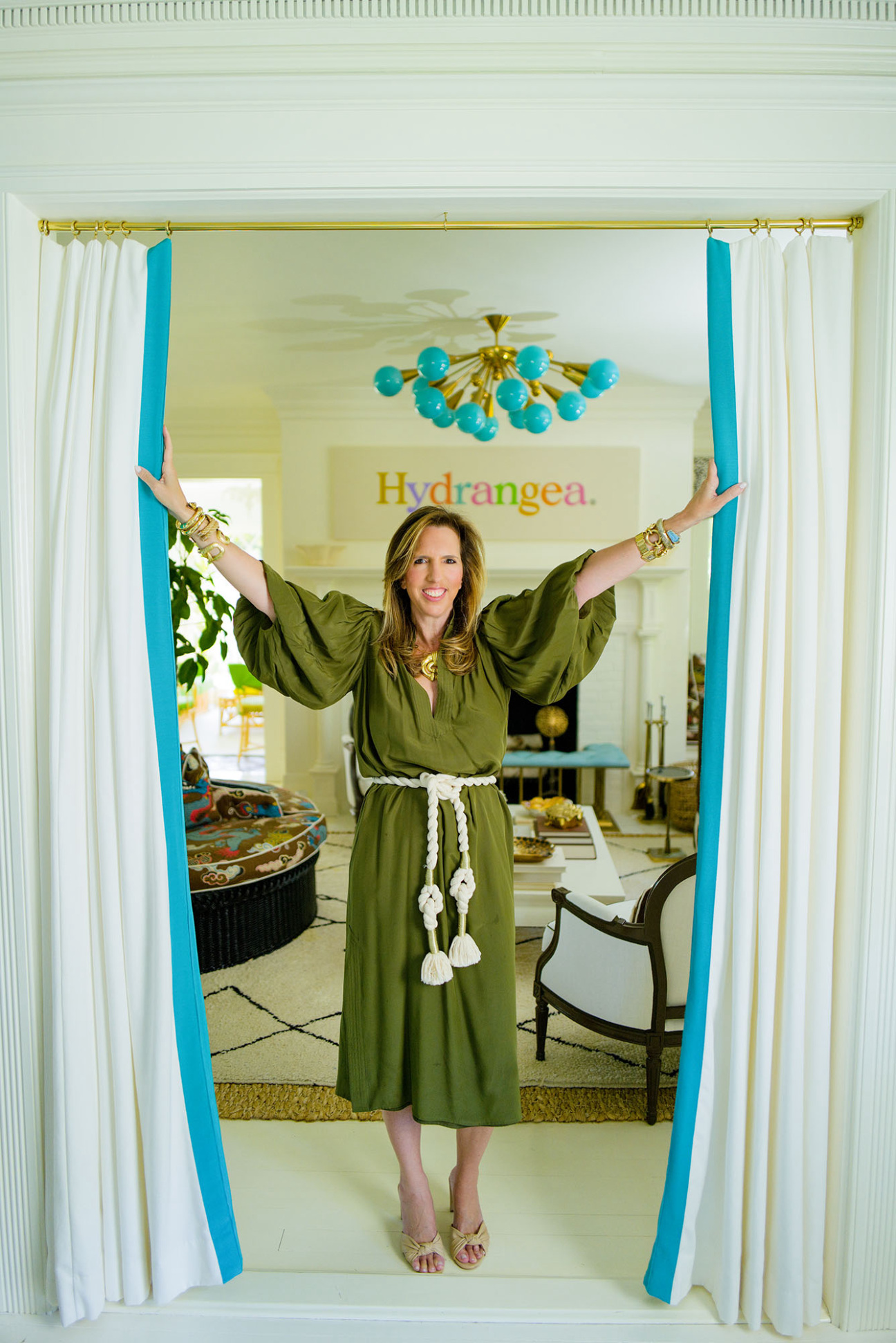 CULTURED: Where does the story of your personal collection begin?
Liz Lange: I don't consider myself a collector, but I love beautiful things. I buy art similarly to the way I buy clothing and jewelry. It's all based on what moves me, what I find to be beautiful, and what I think works in our homes and want to look at on a daily basis.
CULTURED: How do you think the worlds of art and fashion intersect? Do they intersect in your life and collection?
Lange: Definitely! They are both about color, mood, and evoking a feeling. And they both make people (or at least me) happy.
CULTURED: What is the first piece you ever bought?
Lange: I started collecting fashion photography in my late 20s; photographs by people like Melvin Sokolsky.
CULTURED: Which work in your home provokes the most conversation from visitors?
Lange: Probably a painting by the late artist Matthew Wong called The Kingdom. People are obsessed with his work these days.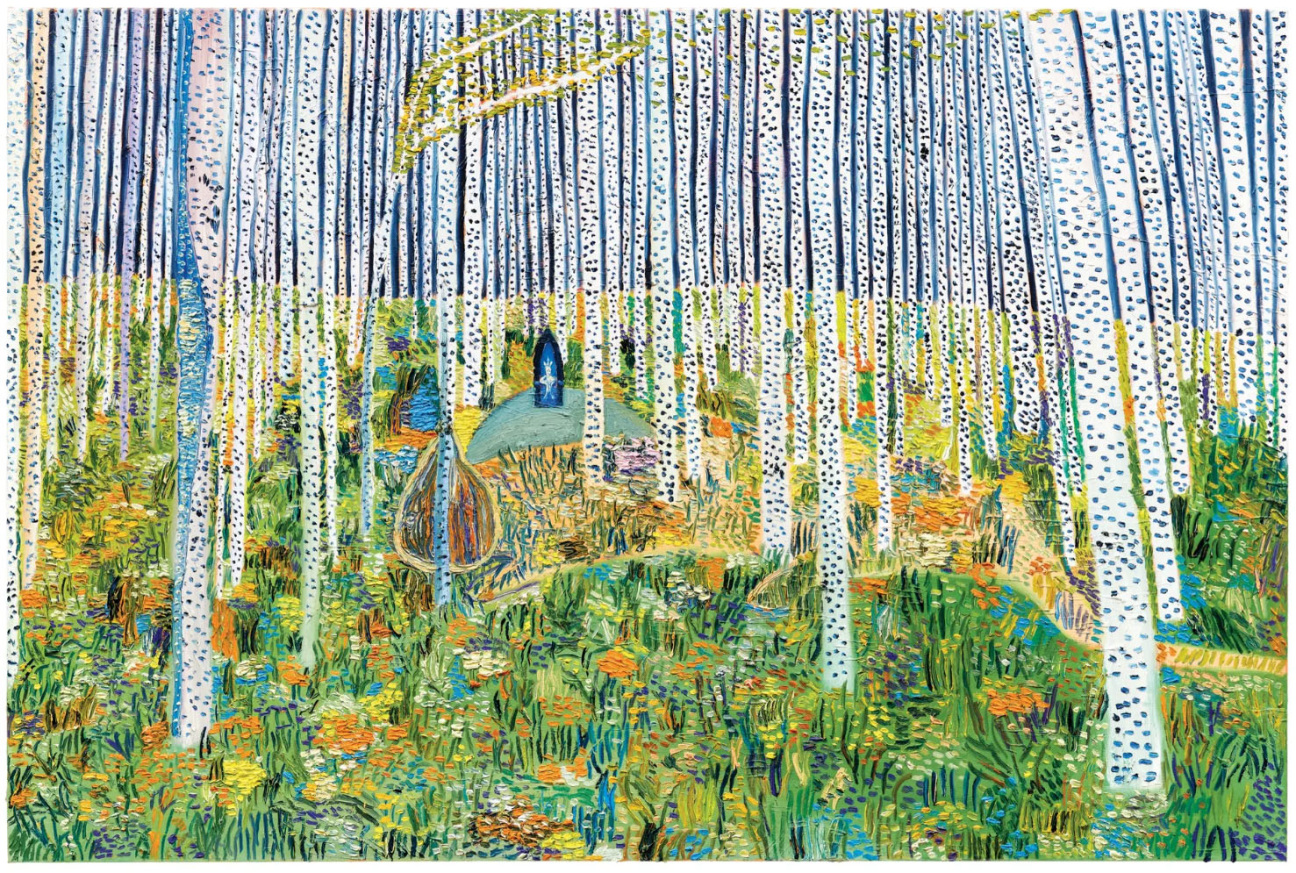 CULTURED: In renovating the Grey Gardens home, did its previous occupants factor into your design choices?
Lange: I definitely wanted to honor the house's storied history. I was most interested in trying to bring the house back to what I consider its true glory years: the 1920s and early 1930s. That's when the Beales, a very prominent and well-to-do couple—Mr. Beale [the former husband of "Big Edie"] was a Bouvier of the Jackie and Lee Bouviers—first purchased this house as their summer "cottage." I was lucky, as the house was so well documented and photographed, that we had many reference points.
CULTURED: How has your collection changed as your living space has evolved?
Lange: Grey Gardens was fun to "collect" for, as I reached out to artists whose work I admired and asked them to make me something that reminded them of Grey Gardens. Mark Gagnon made me fabulous papier-mâché sculptured busts of Big and Little Edie. Luke Edward Hall added cats and other whimsical details to a series of illustrations he did for us. My closest friend, Jonathan Adler, did a custom tiled surreal take on "Big and Little" for our original thatched tool shed.
CULTURED: Which artist are you currently most excited about and why?
Lange: I love Jocelyn Hobbie (she's Holly Hobbie's daughter—do you remember the dolls?). I adore her vibrant sense of color and mix of prints and patterns. We own many of them and have them grouped gallery style in our living room.
CULTURED: Is there one piece that got away, or that you still think about?
Lange: I wish I still had some of my parents' art. In particular, their series of "Surrogates" by Allan McCollum and their Peter Halley. Other American artists my parents had that I wish I had today are John Singer Sargent, Maurice Prendergast, Childe Hassam, and Thomas Hart Benton … They collected American art from early folk art to contemporary artists and had an amazing collection.