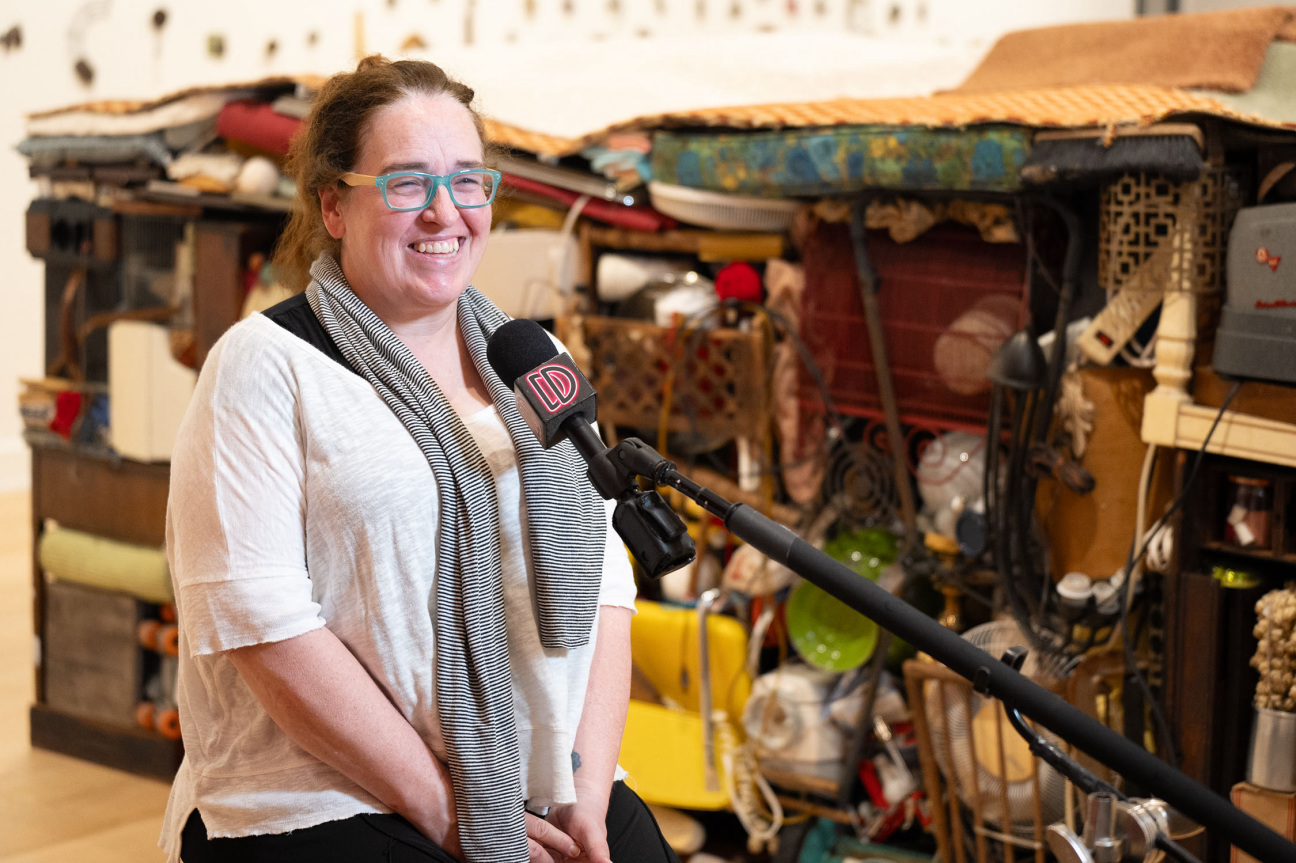 When CULTURED partners with Mastercard™, a memorable experience is inevitable. This time, Miami's Bass Museum of Art played host to a Priceless™ experience for a troupe of eager art aficionados. Thursday night, they had the chance to explore Kerry Phillips's inaugural solo museum exhibtion, "Between the mundane and the miraculous," guided by none other than Phillips herself and the museum's curator, James Voorhies.
Upon arrival through The Bass's grand entrance, guests were greeted with a champagne toast that sparked the celebratory mood of the after-hours romp through the space. In addition to Phillips's exhibition, works by such artists as Ugo Rondinone, Jorge Méndez Blake, and Carola Bravo adorn the galleries.
In her latest commission, Phillips unearths ordinary items often disregarded and reconstructs them into large-scale, sculptural pieces. The show invites viewers to reflect on the intrinsic value of the objects regularly overlooked in domestic scenes, probing deeper into their purpose, history, and impact. The stories Phillips tells reflect her upbringing in Miami and deep ties to the older generations in her family.
The Bass, a gem in Miami's art scene, provided the perfect backdrop for such an unforgettable night. After guests circled the exhibit, they were invited to mingle over complimentary cocktails, sharing insights, inquiries, and making connections with like-minded art lovers.
"Between the mundane and the miraculous" is on view through October 22, 2023 at The Bass in Miami.