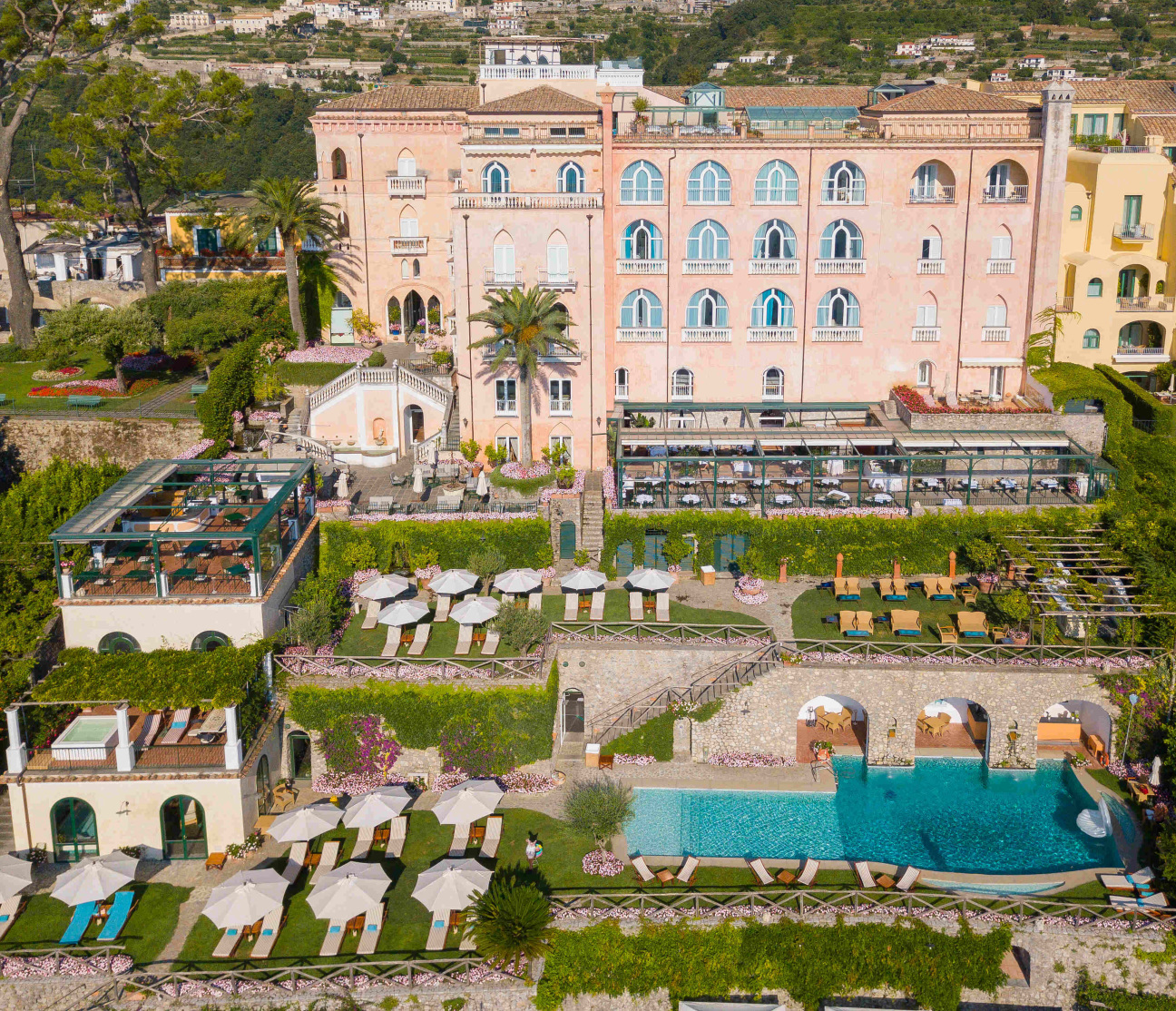 Where the Tyrrhenian Sea meets the mountains in a little town south of Naples, a pink paradise looks out over the medieval village of Ravello. Once a 12th century private villa for Italian nobility, Palazzo Avino is now a five-star hotel with baroque charm, designed for those craving a getaway to the Amalfi Coast, or hoping to live out their aristocratic fantasy. One of Europe's most distinguished hotels since it opened in 1997, Palazzo Avino is run by sisters Mariella and Attilia Avino, who took over from their father after growing up on his hospitality wisdom.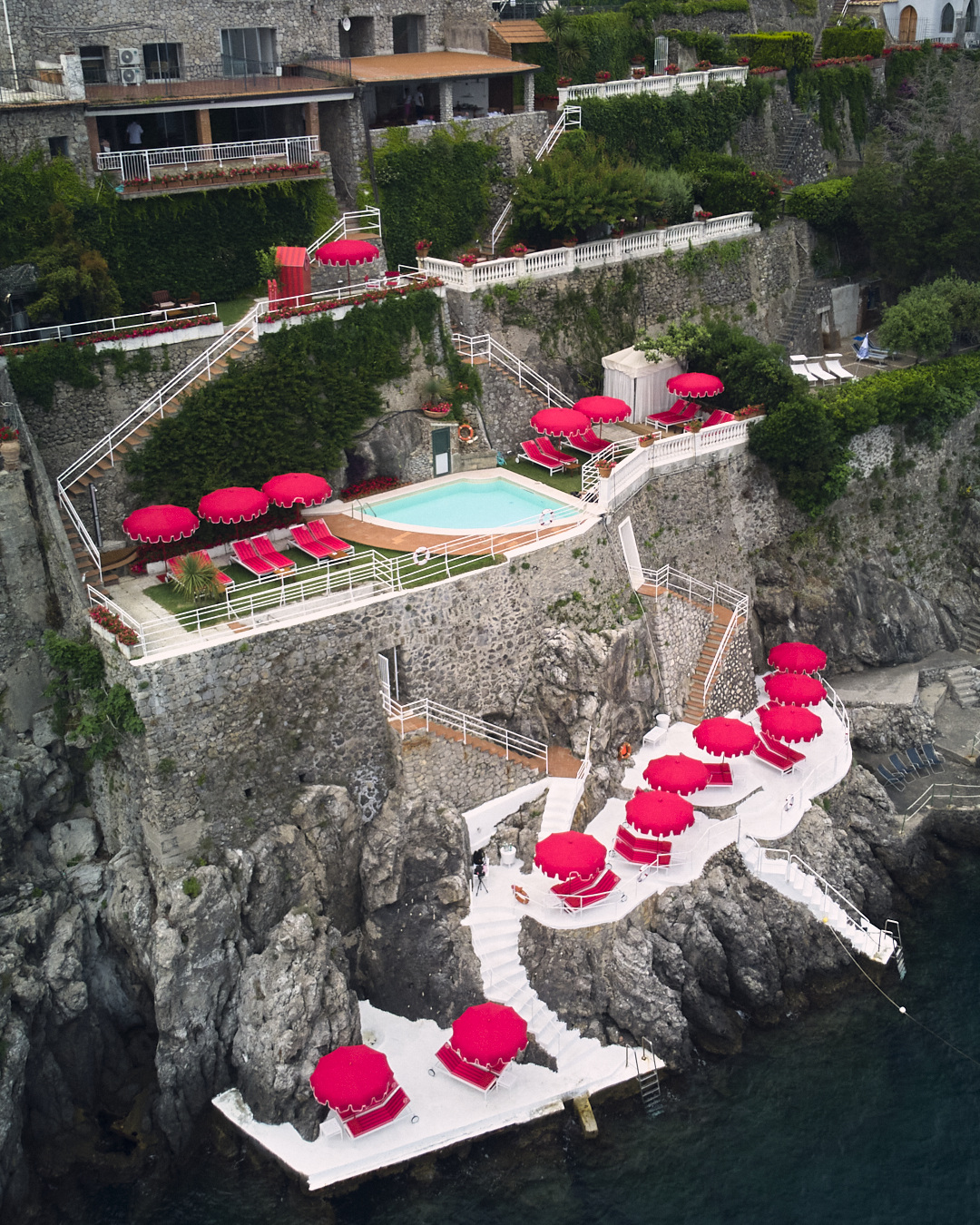 This year, Italian fashion house Valentino partnered with Palazzo to open up an extensive summertime pop-up for the season, dedicated to the Escape 2023 capsule collection and reimagining the hotel's Clubhouse by the Sea, a 15-minute drive from the main property.
From the Tyrrhenian, it won't be hard to spot the red dots taking over the cliffs, where Valentino's signature shade has coated rows of beach umbrellas. Palazzo's team also entrusted the fashion house with a collection of custom furniture to adorn the outdoor space, available exclusively to guests.
After immersing oneself in the world of Valentino, guests can pop over to The Pink Closet, where Mariella Avino materializes her personal journey with art and fashion, presenting pieces from labels such as The Attico, Katerina Psoma, and Bluetiful.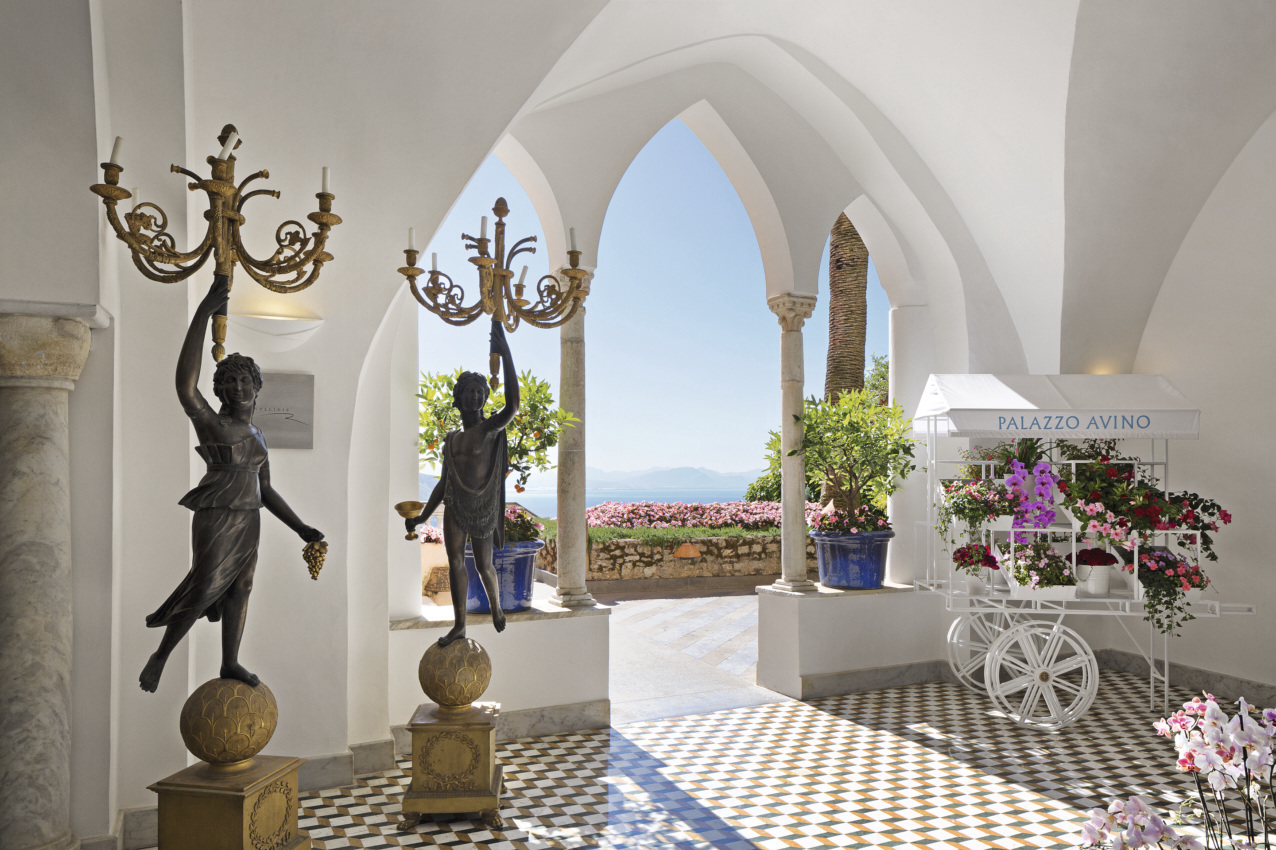 The hotel boasts 33 rooms and 10 suites are available—not to mention a colossal outdoor swimming pool and rooftop with hydromassage plunge pools. After racking up laps across the pool, guests can unwind with the Palazzo's drink of the summer: a Martini. Adventurous drinkers will be rewarded by the Lobster and Martini Bar's 100 different versions of the luxe cocktail, perfectly paired with fresh local lobster and a chocolate martini for the sweet devotee.
A second dining option is available with Rossellinis, a Michelin-starred seafood restaurant that carries vegetarian, vegan, and gluten-free options for those with special dietary restrictions. Seats at the Chef's or Sommelier's Tables offer a novel culinary experience, and the restaurant's terrace offers an unparalleled view of the exquisite Amalfi Coast.