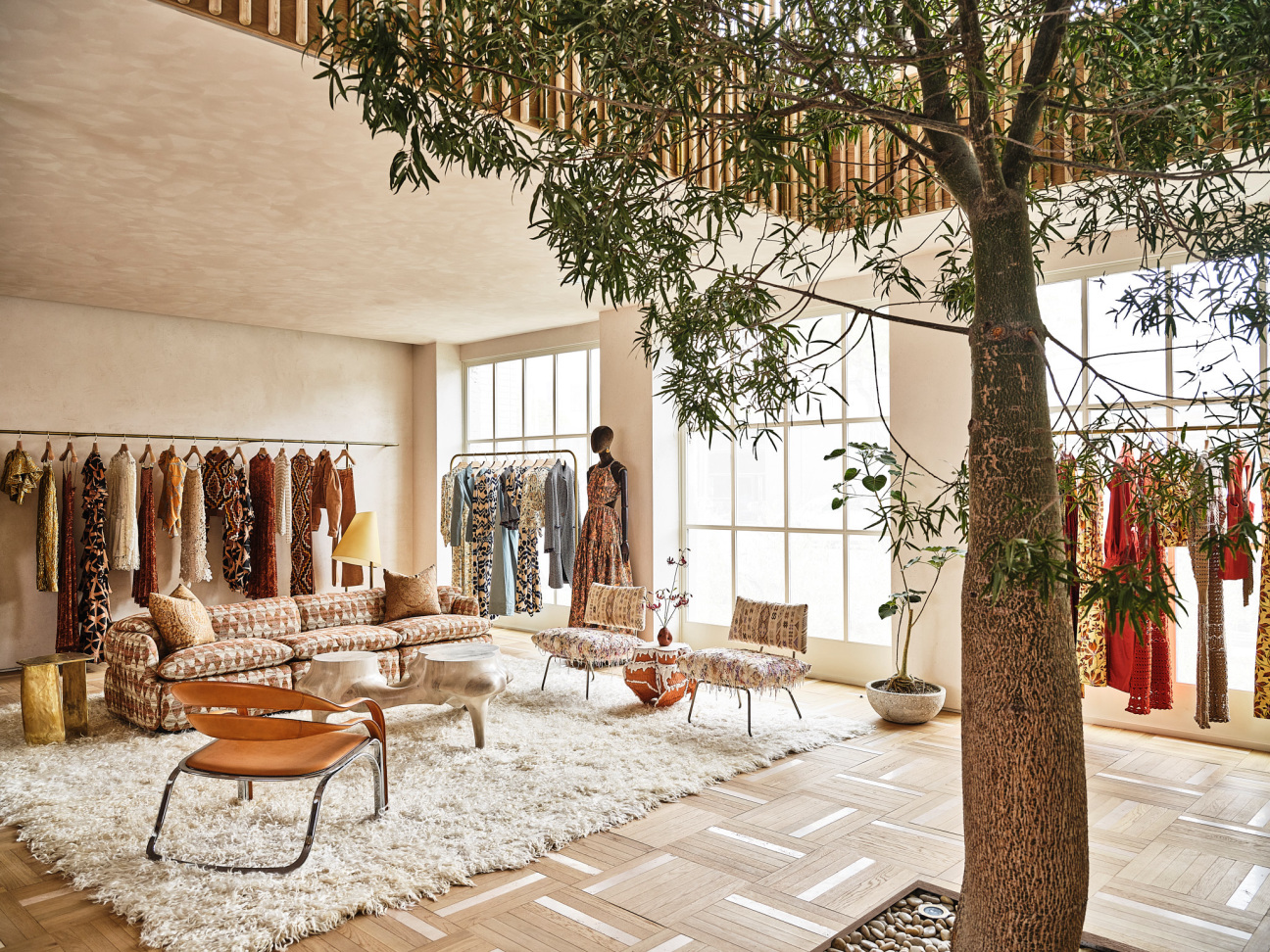 Ulla Johnson has been outfitting the fashion-forward in layers of patterned fabric since 1998, but up until now, only East Coasters have been lucky enough to try on her latest designs IRL, with her Bleecker Street flagship and Amagansett shop serving as the brand's only in-person outposts.
This week, the well-traveled designer finally brings her operation to the West Coast, establishing her first Los Angeles store in West Hollywood. And her arrival has not gone unnoticed. Driving down Beverly Boulevard and through the city's Design District, Johnson's space stands out among the fray.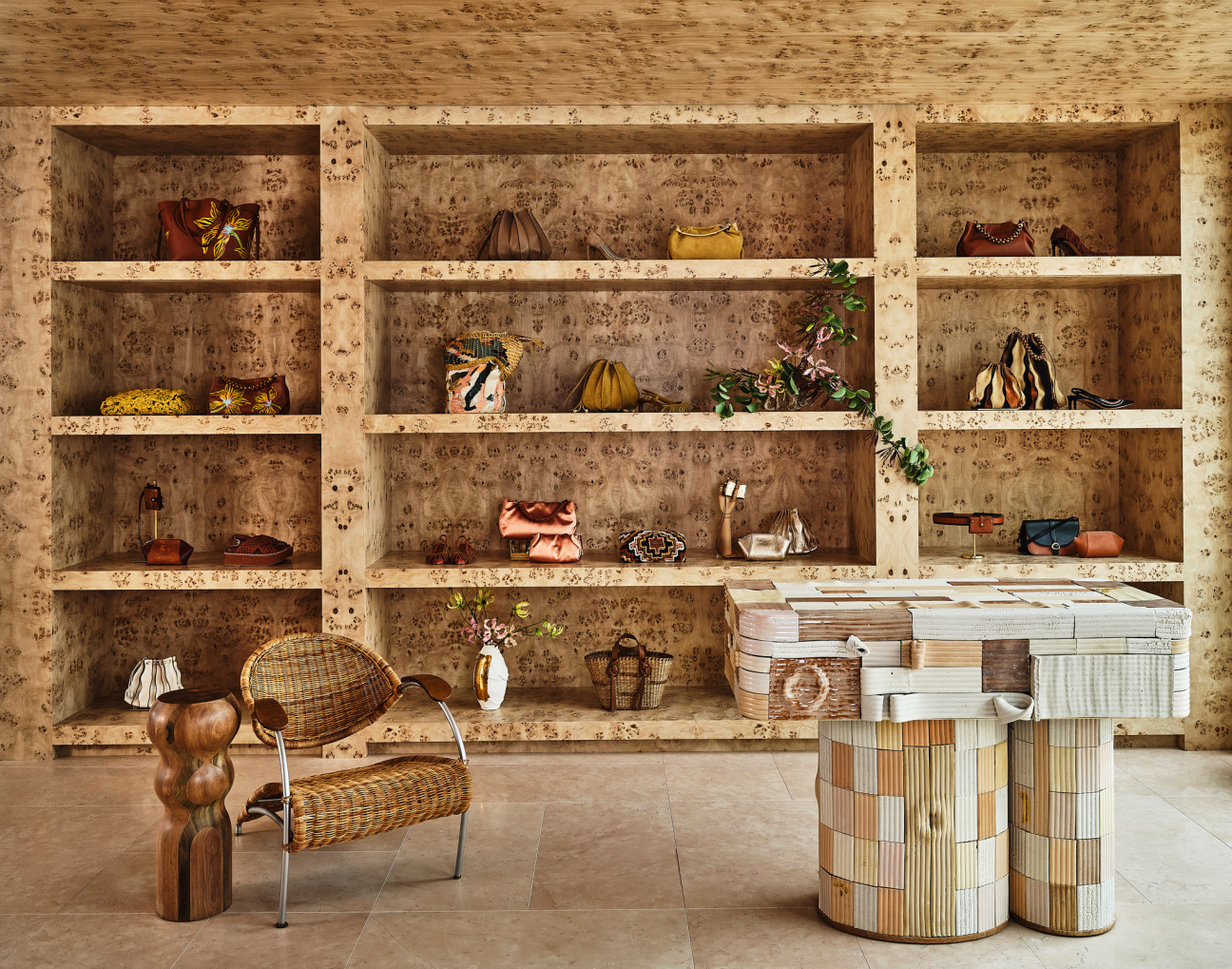 What once was a home with a chimney and shingled roof, a relic among the Modernist buildings up and down the boulevard, has now been transformed into a white brick enclave with paneled windows, prime real estate for Johnson and her designs to call home. The light-filled storefront spans two floors, adorned with a fine selection of neutrally toned accents and a massive, living tree.
In a collaboration with LA's interior designer extraordinaire Kelly Wearstler, Johnson focused the interiors of her store on encapsulating both her unique East Coast perspective and a distinctly Californian feel, celebrating the indoor-outdoor aesthetic the West Coast is known for. "The space embraces the natural world, timeless design from the '70s and '80s, and modern commissions from some of our favorite artists. It was important that the architecture and interiors evoked Southern California, which couldn't be a better setting for Ulla's collection," said Wearstler in a statement.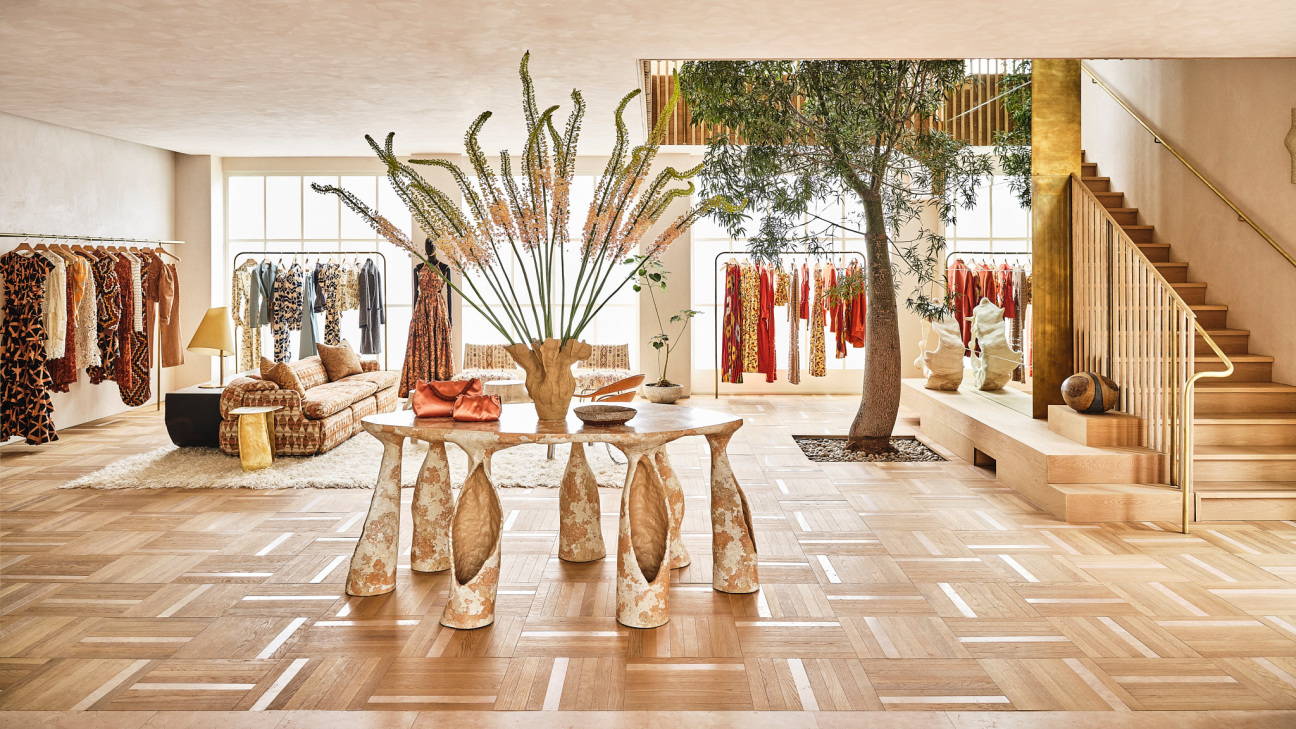 A solarium was added to the space, along with a 16-foot Brachychiton tree, which sprouts from the middle of the room and emphasizes its high ceilings. A mix of contemporary and vintage furniture and art adds a timeless touch, with pieces including a table by Ross Hansen, a Moisart chair by Christian Astuguevieille, 1970s armchairs by Carlo Scarpa wall lights by Ingo Maurer, and a custom chandelier by ceramicist Olivia Cognet.
The store's opening weekend will be celebrated with a champagne reception running from August 11-13, at which point guests will be invited to toast to Johnson's bold West Coast debut.