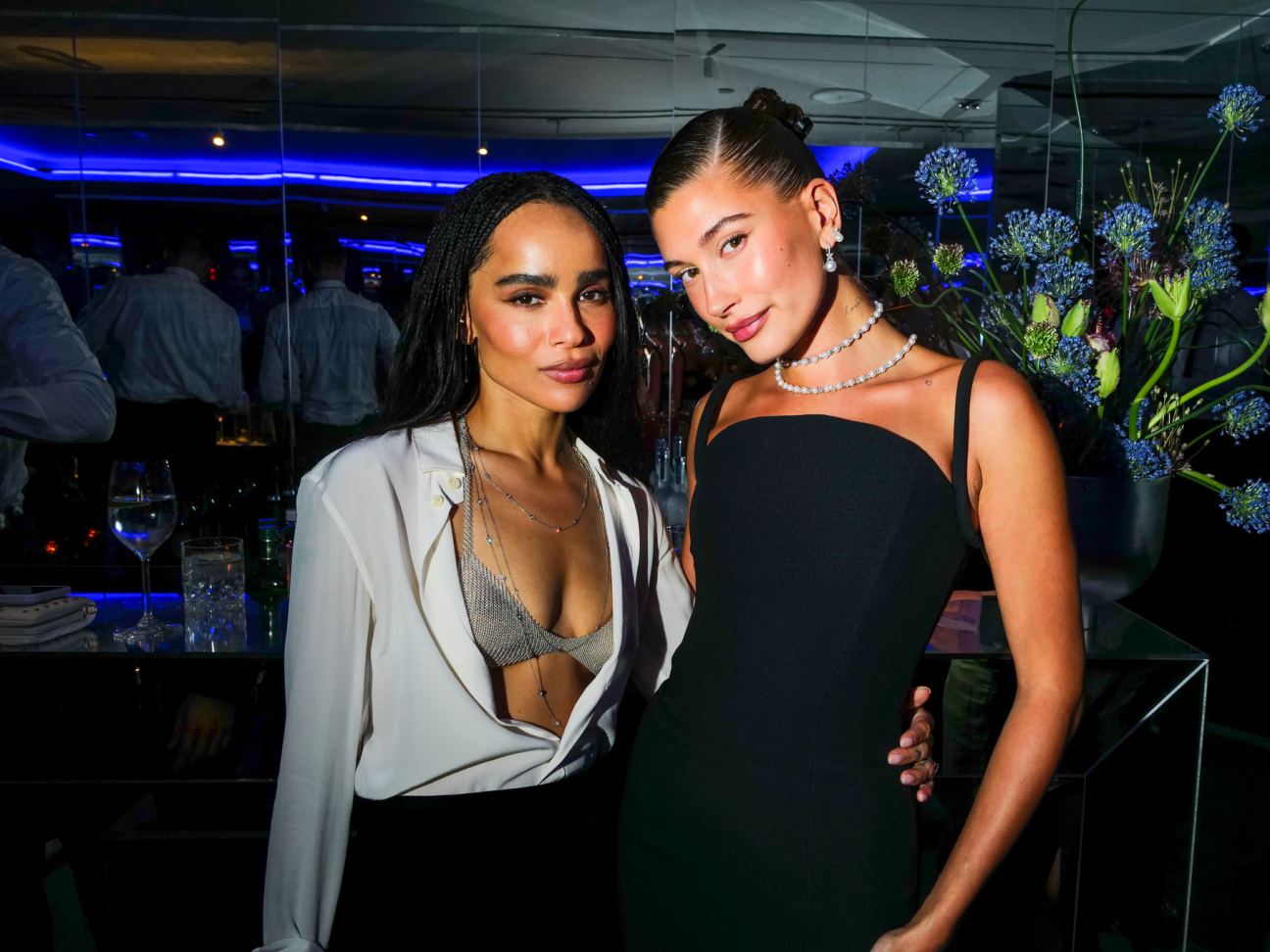 And just like that, Tiffany & Co. is back in its historic Fifth Avenue and 57th Street space. After closing for four years of renovations, the flagship store, christened "The Landmark," opened 10 floors of Tiffany-wonderland to an eager public this morning. The opening marks a new era for the brand, and the Internet has been awash in baby blue since the first photos of the launch party and its A-List attendees dropped today.
Last night, fashion and Hollywood royalty—including Gal Gadot (who cut the Tiffany-blue ribbon Wednesday morning), Florence Pugh, Marc Jacobs, Anya Taylor-Joy, Jimin, Pharrell Williams, Michael B. Jordan, and Zoë Kravitz—gathered to fête the brand's awe-inspiring new space. Guests were ushered through a black tunnel into "Club Tiffany," with music courtesy of DJ Mia Moretti. As the evening unfolded, the LA-based producer passed the torch to the iconic Radio City Rockettes, followed by an angelic performance by Katy Perry (decked out, of course, in signature baby blue) and a set by the producer and DJ Mark Ronson. The likes of Hailey Bieber and Jacob Elordi mingled and walked the space, taking in the illuminated cases of jewels as screens buzzed with footage of fireworks streaking across the Manhattan sky.
While the stately, towering facade remains untouched, the building's interior has been transformed, bridging the American heritage brand's rich history with its modern-day status as a bellwether of high elegance. Tiffany & Co. tapped architect Peter Marino to lead the redesign with help from OMA New York's Shohei Shigematsu, who spearheaded the addition of a new three-story glass atrium. Lining the walls of the space are 40 works, curated by Tiffany & Co. Executive Vice President Alexandre Arnault, by artists such as Jean-Michel Basquiat, Damien Hirst, Julian Schnabel, Daniel Arsham, Rashid Johnson, and Anna Weyant.
The iconic Tiffany's Blue Box Cafe, now helmed by Michelin-starred chef Daniel Boulud, will also be reopening, replete with a new private dining space and bar. Lush with homages to the brand's deep roots, the building features parquet flooring throughout (in keeping with the building's original 1940s design); a new Tiffany clock (reminiscent of the Atlas statue standing proudly before the entrance); and a sculptural spiral staircase inspired by the brand's legendary designer, Elsa Peretti.