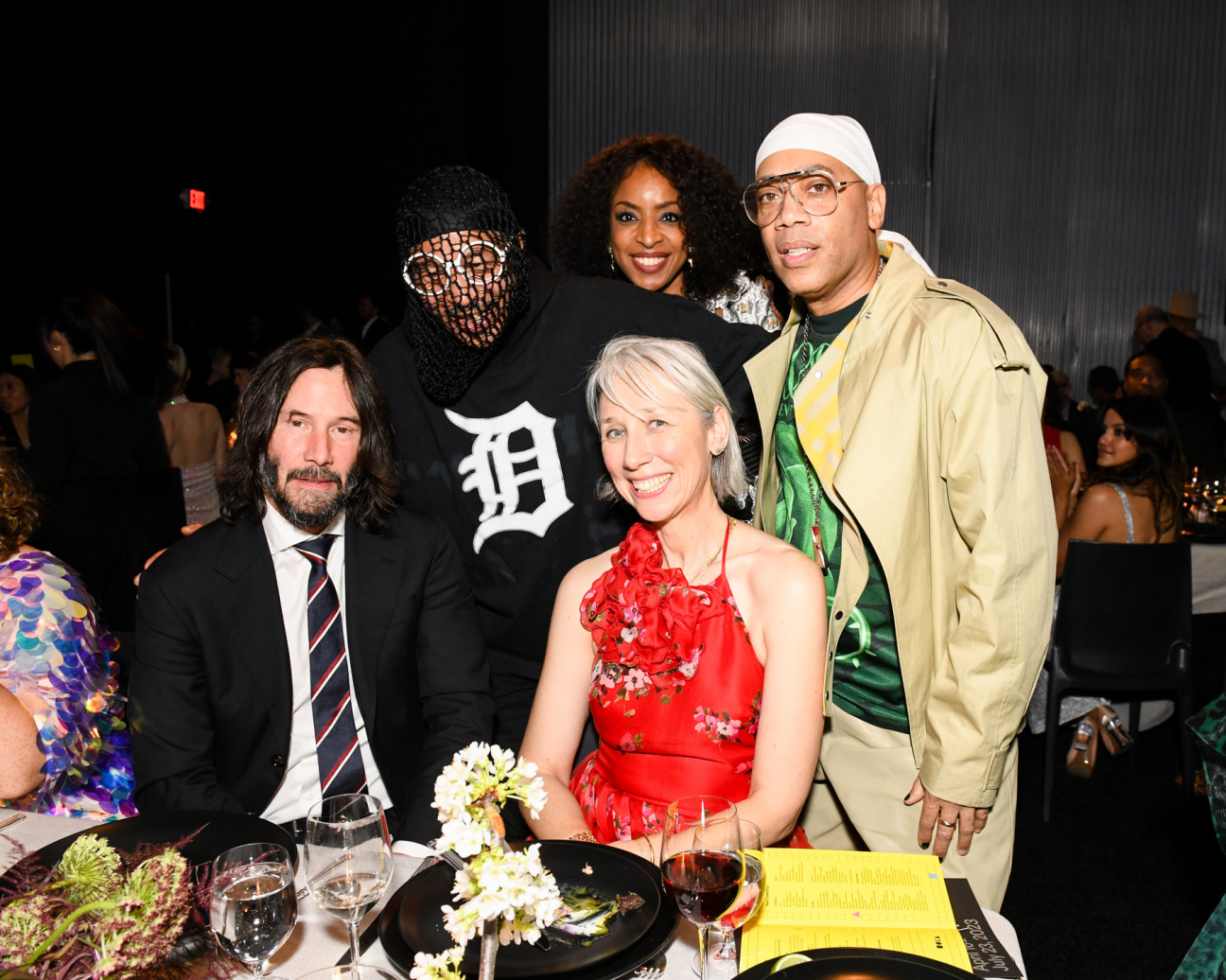 Everyone had a moment in the spotlight at MOCA's annual fête. The evening kicked off with a cocktail reception, where guests—including Jodie Foster, Keanu Reeves, Jonas Wood, Tiffany Haddish, Karon Davis, Catherine Opie, Moodyman, Carl Craig, Honor Titus, Paul McCarthy, Nazy Nazhand, and Martine Syms—were welcomed with Casa Dragones after walking the museum's black carpet. The night's theme, "Catch The Light," was honored through glitter, tiny lights woven into magenta skirts, and an air of generosity.
As the evening celebrated the opening of Carl Craig: Party/After-Party, guests traveled through the Detroit techno legend's immersive installation. Think pulsing bass, flashing laser lights, and MOCA's concrete walls and pillars transformed into the light-and-soundscape of a club. At the center of the space, underneath a chandelier, was an X—an invitation to stand. In just 30 minutes, guests went through the temporal rollercoaster of a club night from the perspective of a DJ—the soft, exciting anticipation before the party starts, the engulfing waves of techno when it heats up, and the embrace and slight melancholy of early morning goodbyes.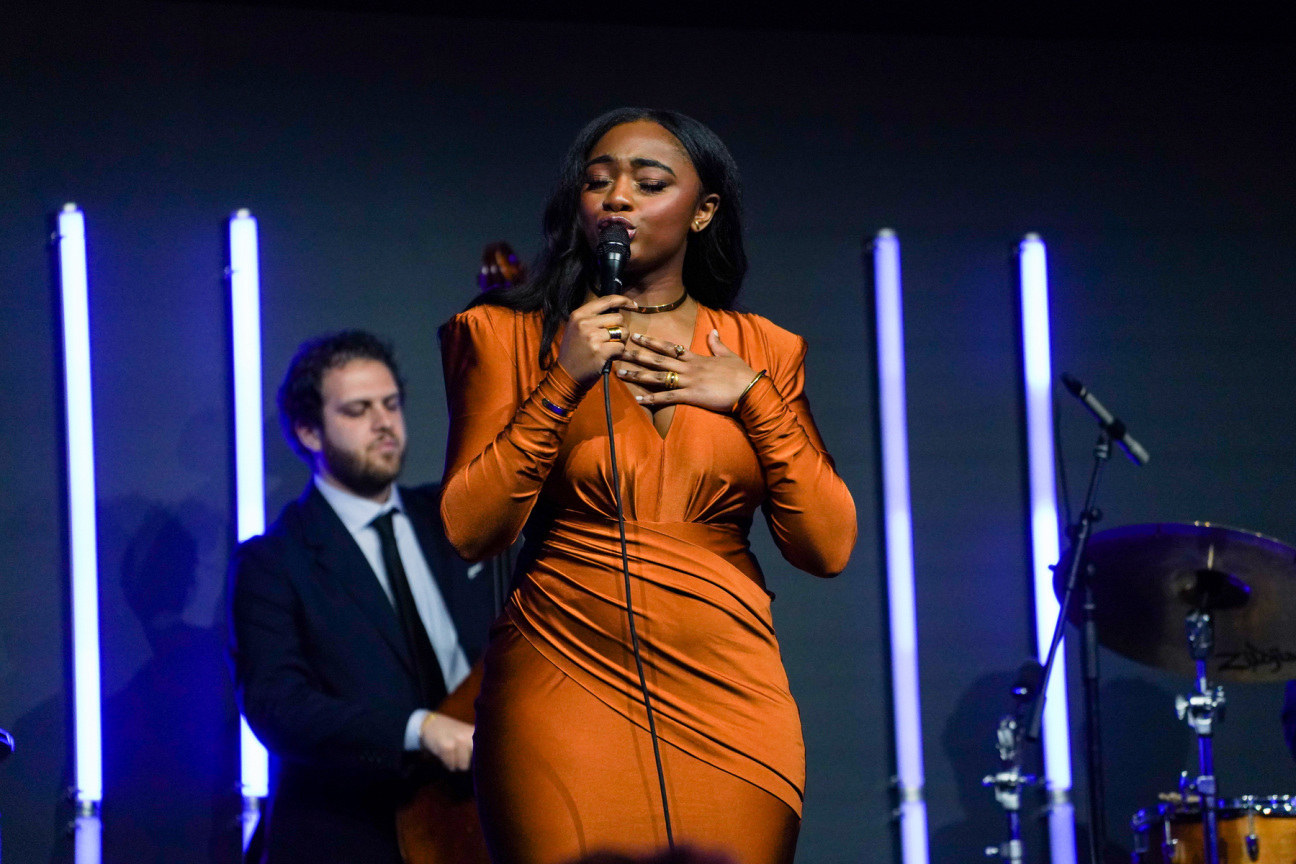 Exiting the exhibition, guests carried the celebratory spirit into dinner, where dishes like spring panzanella salad, branzino, and sticky toffee olive-oil cake were served. The sounds of Grammy Award-winning jazz singer Samara Joy helped guests transition from dinner to MOCA's second annual Gala Dance Party.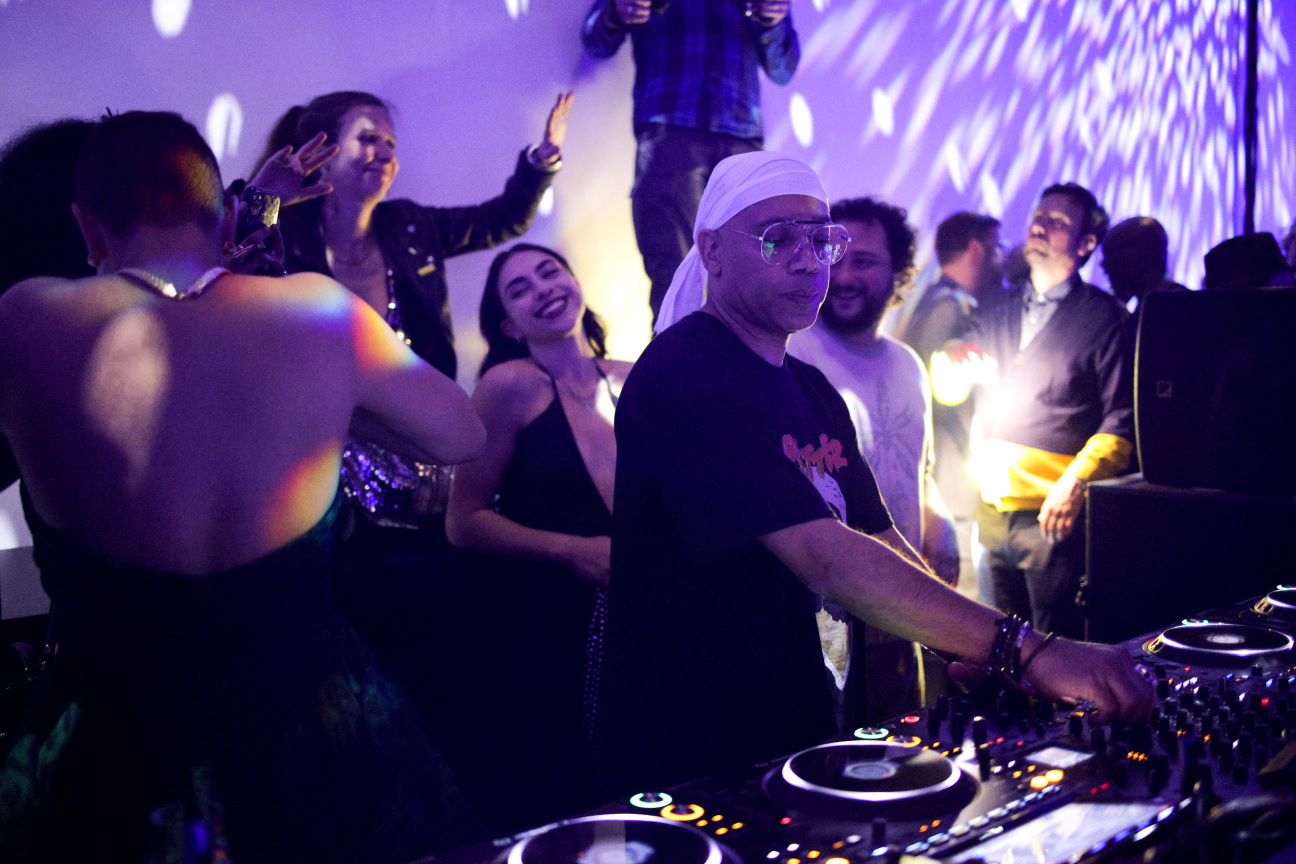 The boundaries between Carl Craig's pulsating installation and the party blurred. Flashing lights, earlier seen in the warehouse installation, underscored DJ Mirko Loko's set, made even livelier with special turntable appearances from deep house icon Moodymann and Carl Craig himself. Guests including Eric Andre, Angelique Bates, John Early, and Jonny Negron danced the night away to the beat and bass of the club.