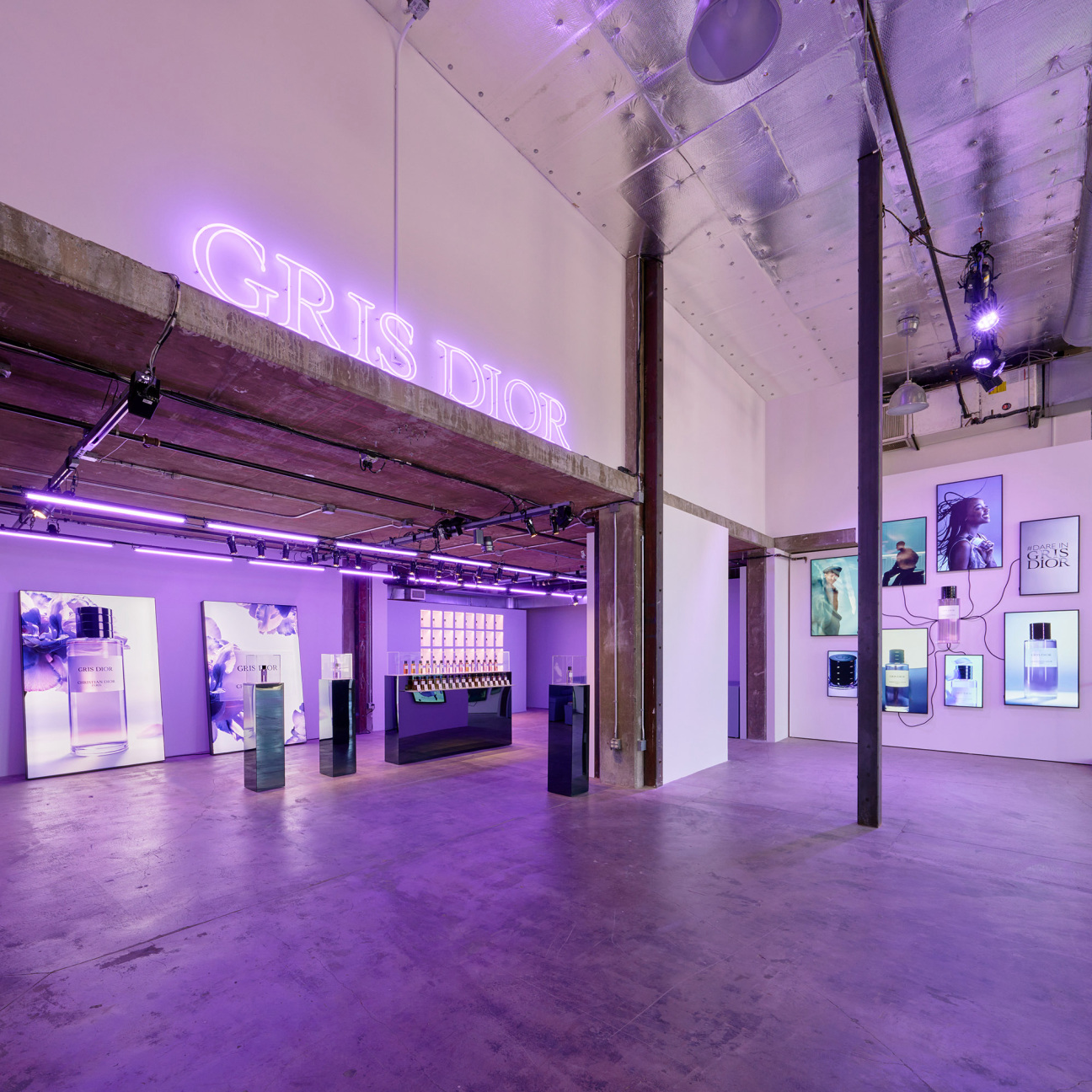 Since its inception, Dior has been outfitting women in various, versatile shades of gray. Now, it's inviting five artists to reinterpret the house code for a Los Angeles pop-up, opening today, that celebrates Gris Dior, a fragrance from the La Collection Privée Christian Dior collection. Toronto-based painter Ben Johnston, Dutch painter Thomas Trum, Paris-based Scale Collective, British-American sonic artist Mileece, and Barcelona-based digital artist Andrés Reisinger have all applied their individual perspectives to the concept boutique. Like its namesake color, the eau de parfum is a gender-neutral offering, blending floral and woody notes into a complex scent.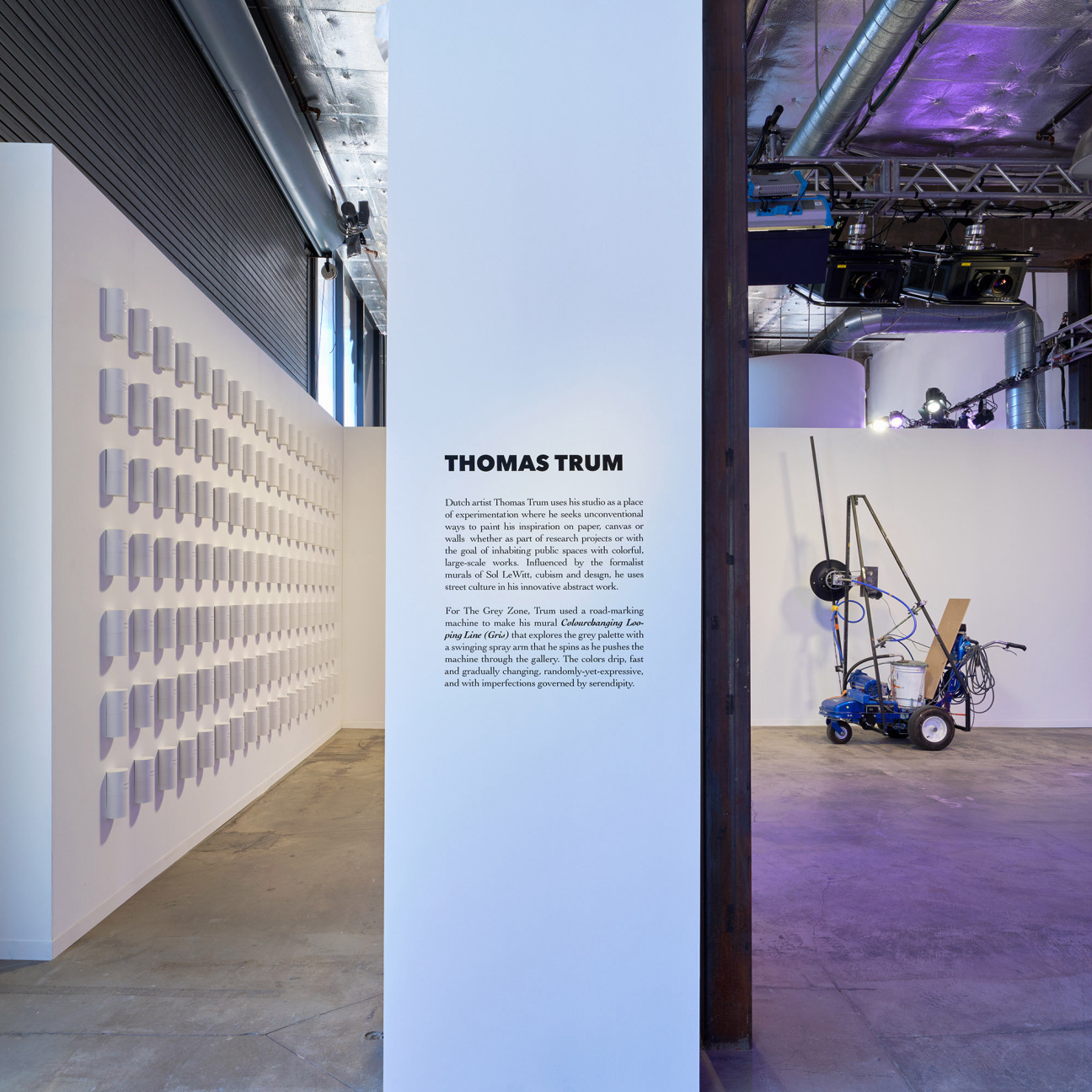 At the Melrose Avenue location, everything from the decor to the products lining the shelves is adorned in shades of gray. For Trum, who typically works in bold hues, this proved to be a unique opportunity. The artist's geometric pieces rely primarily on a precise and unique application of the paint to the canvas. His pop-up contribution, Colourchanging Looping Line (Gris), was produced using a road-marking machine, retrofitted for Trum's purposes. "I never work with black and white, so it was an interesting question working within the gris color range," admitted the artist. "The rotating spray arm is one of the latest developments, and is able to make a spiral with a single looping line. If you look closely, you can see all the colors melting, blue-pink and purple tones, melting into gris."
For his part in the boutique, Johnston produced a street art-inspired photocall wall titled Gris, and a customized Gris Dior bottle, available for purchase in a limited-edition run of 200. In one section, Mileece crafted Avant Jardin - The Essence of Fragrance, a sound installation reproducing the cacophony of nature. Attendees are also invited to listen to music in an olfactive box laced with Gris Dior by Scale Collective. As an digitally-based creative, Reisinger put together a series of virtual artworks inspired by the fragrance.
In addition to his color-melting painting, Trum installed a wall of customized white bottles, which were made using the same technique of "spraying straight lines with the road marking machine in a degradation from purple-pink to a light hue of blue," this time over moving bottles. Visitors will have a chance to experience the installation firsthand, alongside a giant bottle of Gris Dior featuring an interactive neon and mirrored decor, a photo wall overlaid with gray filters, and a colorama of miniature couture designs. "It is almost like a Jan Schoonhoven piece," says Trum of his white wall. "The colors are more subtle than I use normally." Each artist's singular technique, combined with the strength of Dior's iconography, come together here to bring new life to a classic scent.
The Gris Dior pop-up will be open through April 16, 2023 at 8175 Melrose Avenue in Los Angeles.