Tropical Is Political
I've been eagerly awaiting "Tropical is Political: Caribbean Art Under the Visitor Economy Regime" at the Museo de Arte Contemporáneo de Puerto Rico (MAC) in Santurce. The institution, which is located in a former schoolhouse, is my favorite museum in the U.S., both for its architecture and its activist-cum-relief mission, which has made it a beacon for art institutions in the age of climate crisis.
Inside the impeccable, Neoclassical building with a soaring, glass-canopied courtyard (a center for post-Maria aid residents in need), the show from curator-to-watch Marina Reyes Franco probes the burdens of tourism on Caribbean artists and the allure of paradise aesthetics. Confronting notions of the island as both a natural and a tax Eden, Franco gathers works from Allora & Calzadilla, Ricardo Cabret, Dalton Gata, Viveca Vázquez, Yiyo Tirado, among others beyond Puerto Rico. As the organizer writes in her essay, the show includes artists whose "diverse strategies and media to highlight the conditions of life and the works of art which emerge in a region besieged by commercialization of its people and land under the visitor economy regime."
"Tropical is Political: Caribbean Art Under the Visitor Economy Regime" is on view through July 30, 2023 at Museo de Arte Contemporáneo de Puerto Rico in San Juan.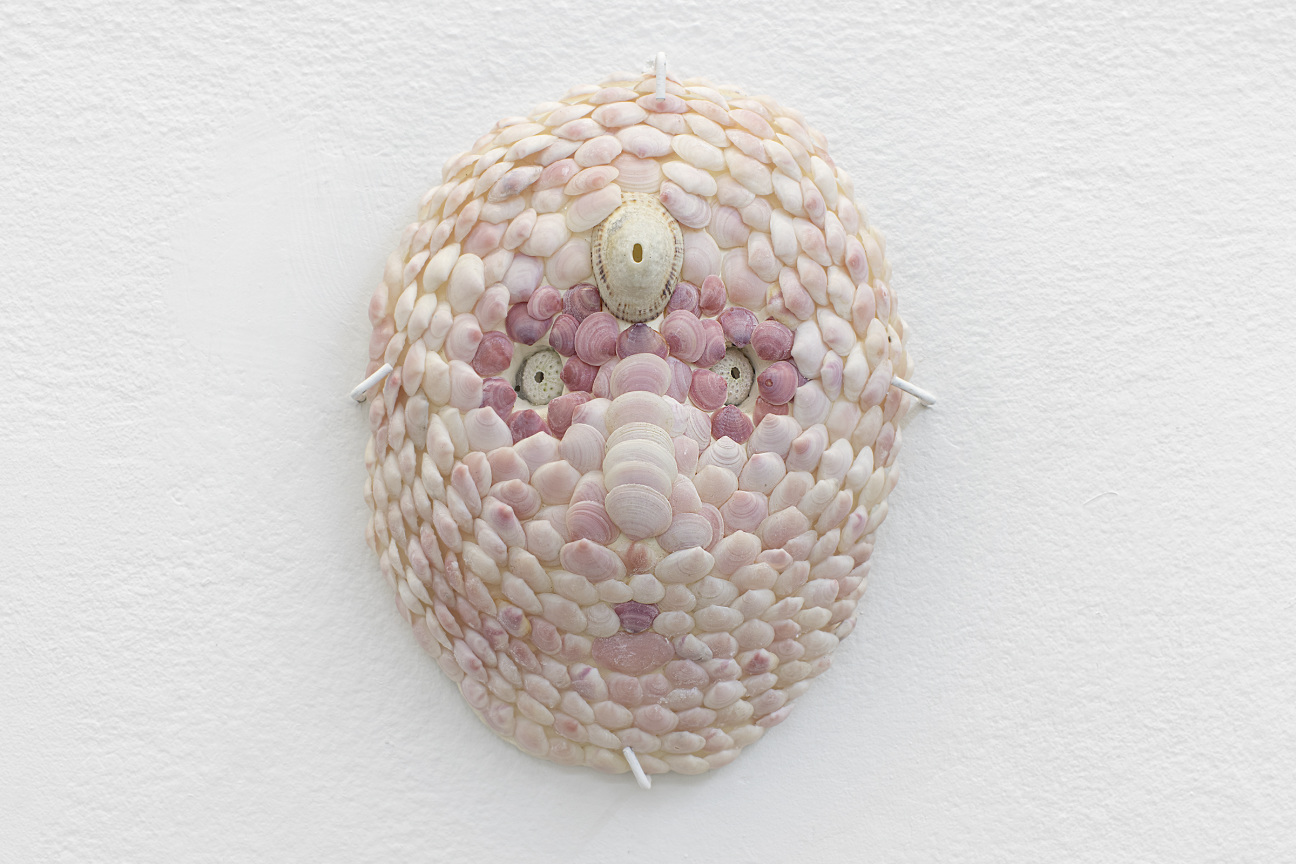 The Most Exciting Space in San Juan
San Juan's art scene has risen steadily since the aughts, but one locale emerges as a standout: Embajada. Established by husband-and-wife team Christopher Rivera and Manuela Paz in 2015, the Hato Ray gallery features a program of influential Latinx and diasporic artists thanks to their peerless eye and passion for local talent. Group exhibitions include artists they represent as well as those who embody the fast-approaching future: Jose Lerma, Guadalupe Maravilla, Chemi Rosado-Seijo, Kenny Rivera, and Daniel Lind-Ramos, to list a few. Last fall, Embajada's joint booth with Guadalajara's Galeria Curro at the Armory featured Mexican multimedia artist Claudia Peña Salinas, and was awarded the Sauer Artist Prize for best in show for the fair's Focus section. Rivera and Paz's gallery is where you go to find what's next—and their debut exhibit of Chaveli Sifre is case in point. Performative ritual and mystical thinking, the artist's labor-intense Face Shell, 2023 that is currently on display consists of clay and meticulously gathered seashells from the island's Northern Coast. On tap for Embajada: a solo presentation of Radamés "Juni" Figueroa opens at the end of April.
"Soft Portals" is on view through April 15, 2023, and "Radamés 'Juni' Figueroa" will be on view from April 29 through June 1, 2023 at Embajada in San Juan.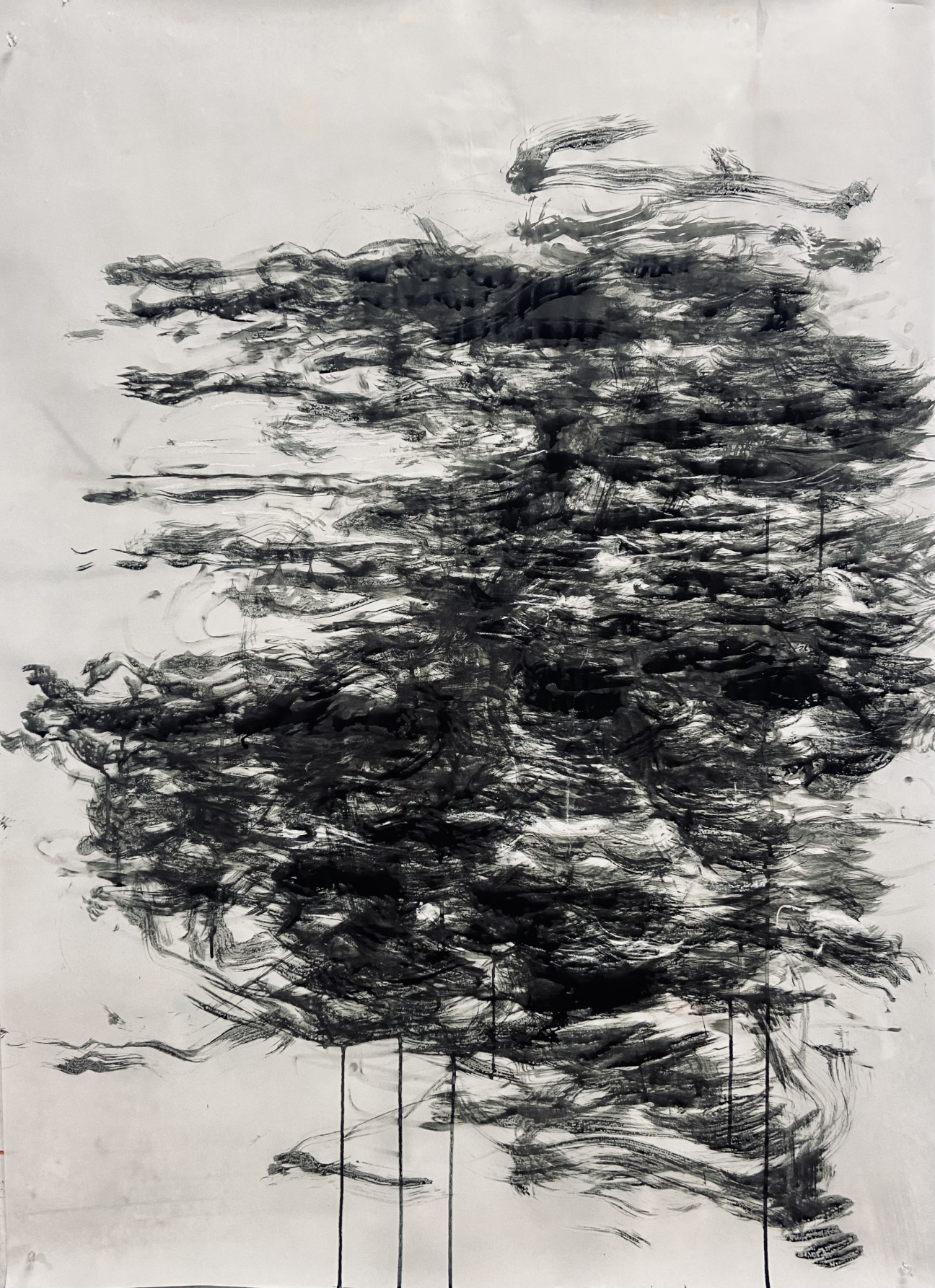 The Not-to-Miss Nonprofit
Artist-run El Kilometro is another of the island's must-visit art spaces. Opened last night and on view through early May is the gallery's third edition of "Untitled III," a set of exhibitions on the fundamentals of drawing, as defined by a conceptually expansive set of works in the medium.
For example, artist Jason Mena records a series of tours through Mexico City using a piece of chalk in his video Fault Line, 2012. Km 0.2, as the organization is commonly known, has a strong regional viewpoint, but like Embajada it is no stranger to those paying attention to the international art scene. The gallery's booth at Miami's Untitled last December was among the fair's strongest, with Yiyo Tirado's installation of palm trees made from old mops as well as his neon "Not your Tax Heaven," a work that references overdevelopment and taxpats—issues that can make Puerto Ricans feel like outsiders in their own homeland.
"Untitled III" will be on view through May 6, 2023 at Km 0.2 at 802 Ave. Roberto H. Todd in San Juan, Puerto Rico.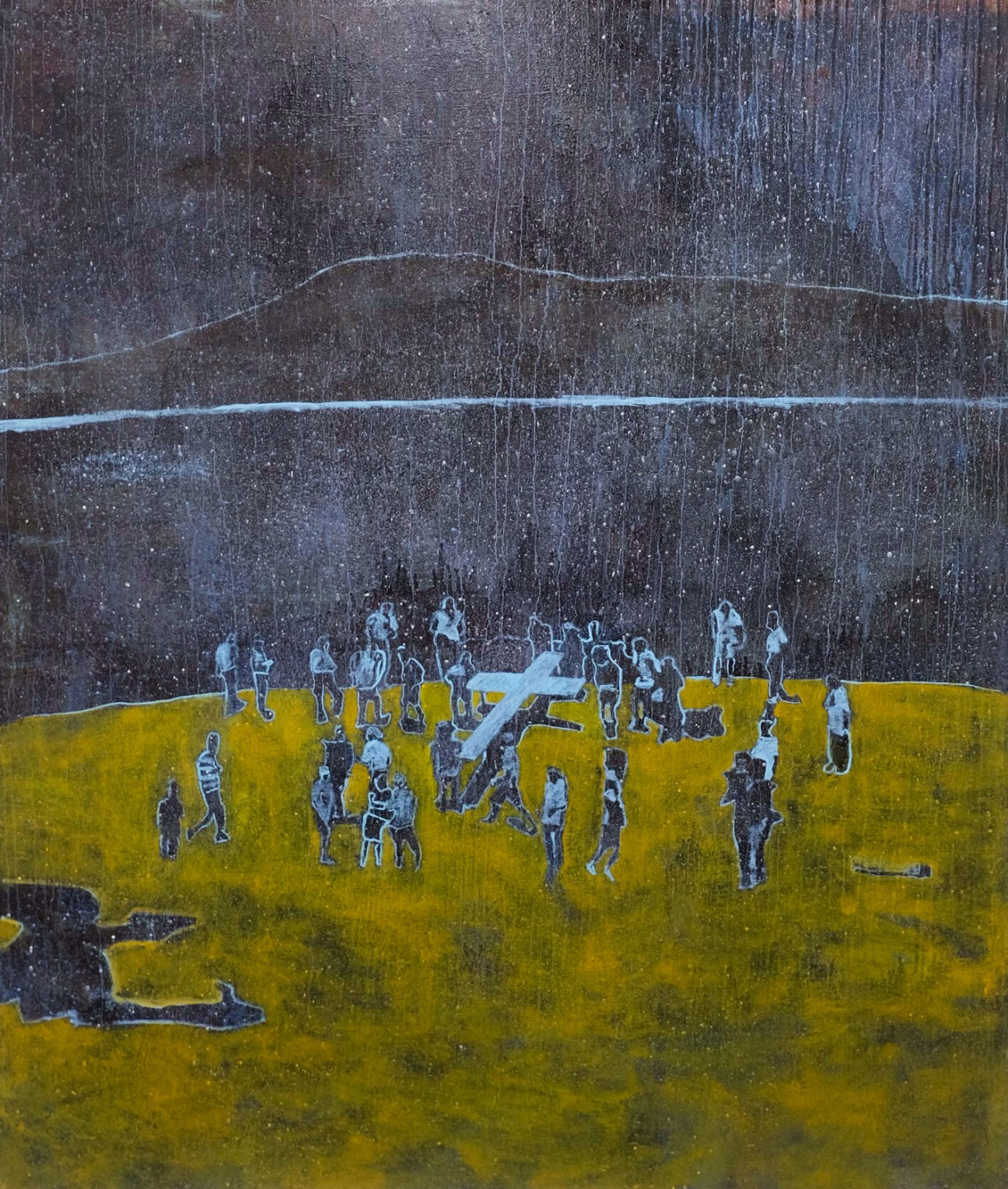 Because You'll Regret if This Gets by You
For those of you still in New York, run—don't walk—to the final days of the Whitney Museum's "no existe un mundo poshuracán: Puerto Rican Art in the Wake of Hurricane Maria" before it closes next month. On September 20, 2017, the category four storm ravaged Puerto Rico, revealing the deep vulnerabilities of a broken system. The exhibition, whose opening last fall was timed with the fifth anniversary of the disaster, is the first major U.S. survey of Puerto Rican art in nearly half a century, and presents 20 artists from the island and the diaspora intoning the political, economic, and cultural web of Hurricane Maria. The event was an inflection point for the archipelago, and what better way to heed its collective emotional call than through the paintings, video, and photography of artists such as Edra Soto, Danielle De Jesus, Miguel Luciano, and Gamaliel Rodriguez.
"no existe un mundo poshuracán" is on view through April 23, 2023 at the Whitney Museum of American Art in New York.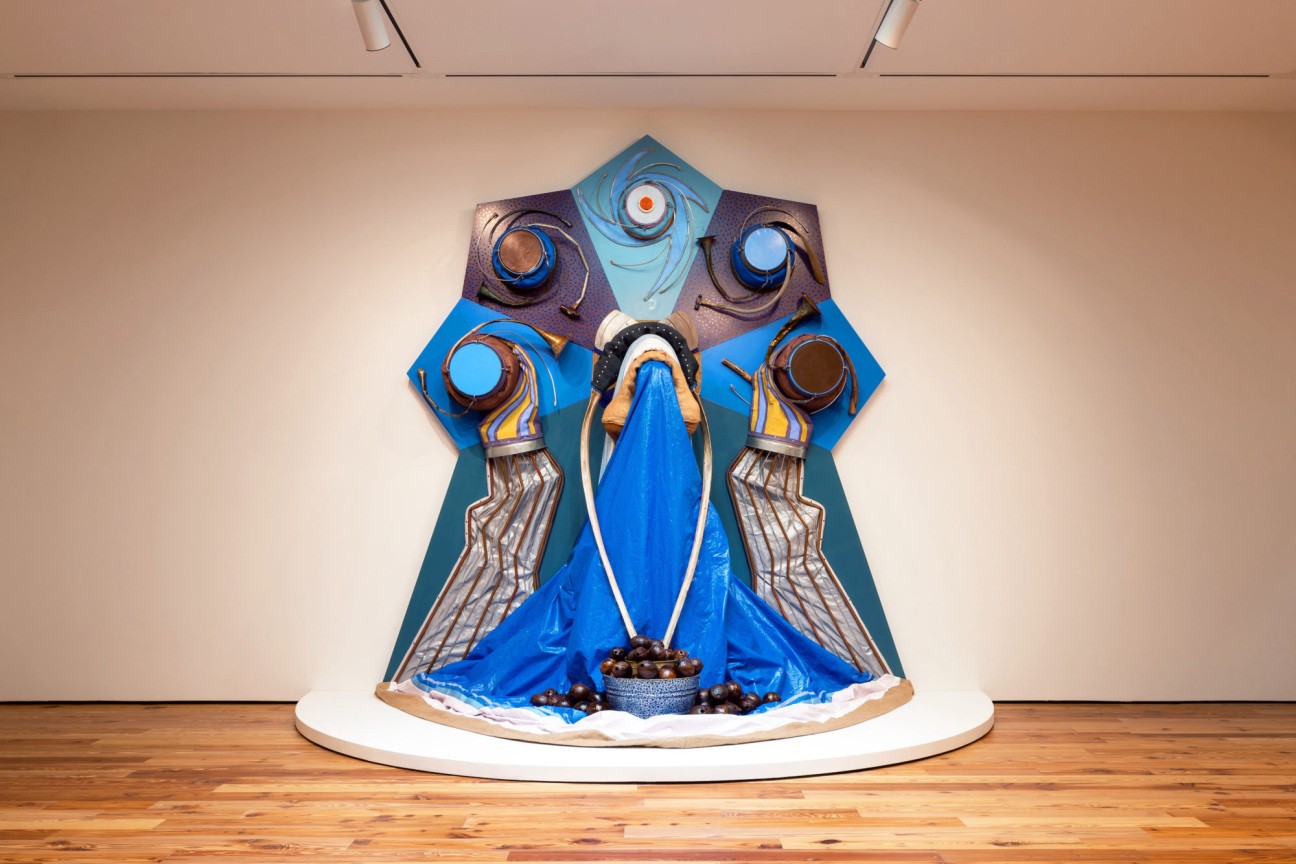 In My Queue
The hotly-anticipated exhibition of acclaimed Puerto Rican artist Daniel Lind-Ramos opens at MoMA PS1 next month. The 10 striking sculptures and two videos in "El Viejo Griot—Una historia de todos nosotros" meld centuries of Afro-Caribbean identity with the spiritual perseverance of the Puerto Rican people. Lind-Ramos's large-scale assemblages cut a ghostly, lyrical presence: the visual incarnation of Hurricane Maria's protracted aftermath and Covid disparities on the island. When I visited Lind-Ramos last year for CULTURED at his childhood home—a classic Loíza mid-century, where he staged culinary, musical community "happenings"—and nearby present-day studio, we discussed his MacArthur fellowship and previewed work in various stages of completion. Gesturing to his surroundings on the northeastern coast of Puerto Rico that inform his extraordinary practice, he told me: "The rhythm of this life is the one that I want." This is the show to see this summer in New York.
"El Viejo Griot—Una historia de todos nosotros" will be on view from April 20 through September 4, 2023 at MoMA PS1 in New York.