Emotions run high on the Oscars stage every year, as viewers across the world tune in to watch the best and brightest of Hollywood be recognized for their work. Tearful speeches, breathless announcements, and moving performances play out in front of a live audience. Then, the actors step backstage, where the cameras won't be recording, and into the Greenroom. Each year, this communal space for preparation and celebration is designed by luxury watchmaker Rolex.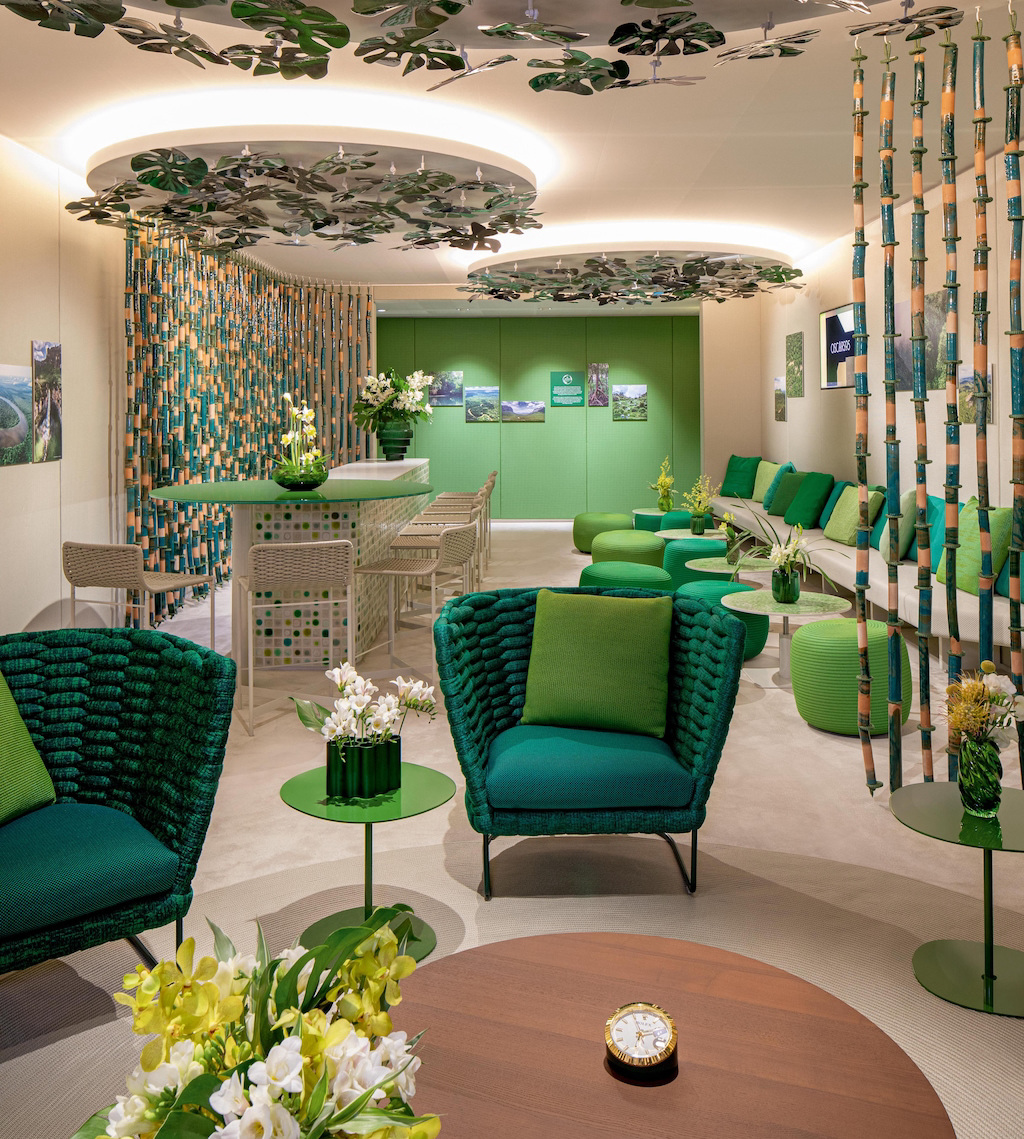 The brand has long maintained its close ties with the film industry, rising to become the exclusive watch of the Academy, a sponsor of the Oscars and exclusive sponsor of the Governors Awards. It is also a founding supporter of the Academy Museum of Motion Pictures. Furthermore, the shiny timepiece has appeared in a few Oscar-winners itself, including Network and The Usual Suspects.
The Greenroom for 2023 is, quite literally, green. The assortment of neutral tones and natural materials serves as an homage to Rolex's Perpetual Planet Initiative, which was founded in 2019 to support individuals and organizations working to find solutions to combat environmental destruction. Initially, it was built upon three pillars: the Rolex Awards for Enterprise, and the brand's partnership with Mission Blue and the National Geographic Society. Since then, the list has expanded to more than 20 partners.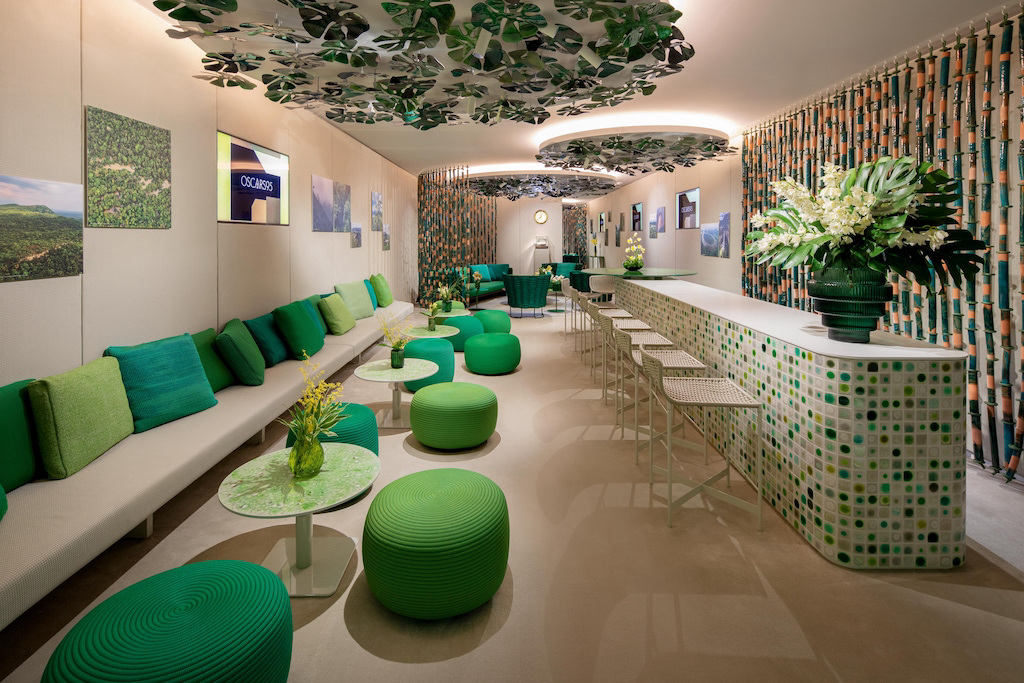 Oscar attendees will this year find rainforest-inspired decor mimicking tropical vegetation. Carved, bamboo curtains hang on the wall, while the ceiling is coated in leaves. Bespoke, curved furniture supports the designers' ultimate aim: to create a cocoon. The room is set to be graced by the likes of nominees including Tom Cruise, Austin Butler, Cate Blanchett, Michelle Yeoh, Ana de Armas, and Angela Bassett. That's not to mention host Jimmy Kimmel; presenters Salma Hayek Pinault, Florence Pugh, and Andrew Garfield; and the woman of the moment, Rihanna, who will be performing her Oscars-nominated song "Lift Me Up" from Black Panther: Wakanda Forever.