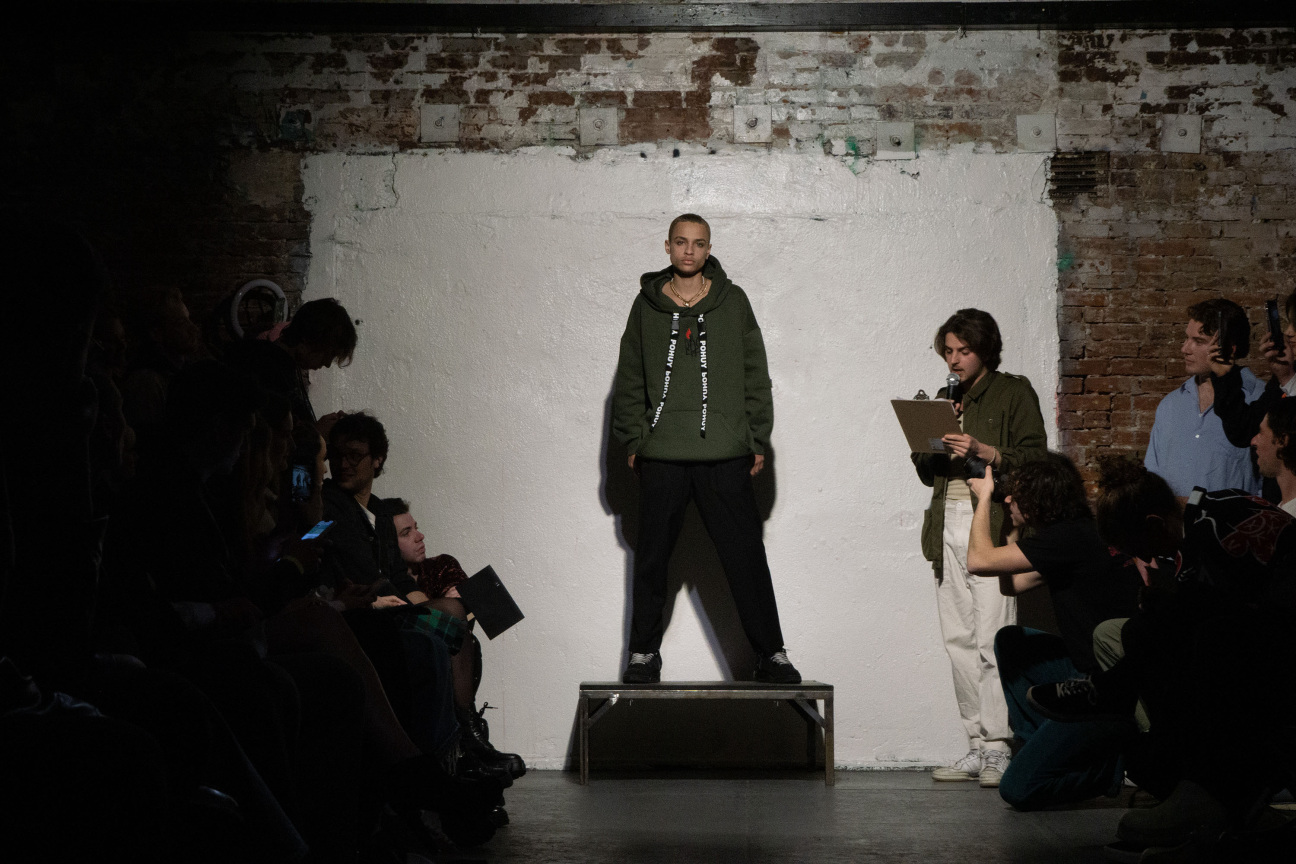 Last Friday, to mark the advent of Russia's invasion of Ukraine, the Sunflower Network—a Ukrainian aid organization focused on providing "direct and essential aid" to Ukranians—convened a group of fashion designers, musicians, and artmakers in Los Angeles for a celebration of community and resilience: the very tenets the network was founded upon.
The non-profit's founder, Dustin J. Ross, first traveled to Ukraine in the immediate aftermath of the invasion in 2022. He came bearing a bag of tourniquets—a simple offering that also served as a symbol of what Ross felt was missing in humanitarian efforts: large NGOs and nonprofits focused much of their efforts on those fleeing the country, rather than providing aid to those who stayed put. After witnessing these dynamics firsthand, Ross focused his attention on partnerships with local relief organizations. A year later these efforts blossomed into Sunflower Network. The group, composed of approximately 30 volunteers, has since hand-delivered over $1 million worth of supplies and support across Ukraine.
Back in the U.S., Sunflower Network's event series has featured a wide range of artists and performers with the aim of raisung money (over $200,000 to date) for the purchase and delivery of generators. The organization launched a string of recent LA-based events on Feb. 24—the one-year anniversary of the invasion—with a reading and performance by the Ukrainian DJ and activist Daria Kolomiec. On Mar. 4, the group convened again for a fundraising event in collaboration with LA-based fashion auction house PieceUnik.
The event's modest setting—white paint on exposed brick with a classic runway flanked by folding chairs—highlighted Sunflower Network's grassroots, community-focused ethos. The evening featured a runway of one-of-a-kind garments made by 12 Ukrainian designers (including Ohueno, PODVALSLAYER, M1R Kyi, and Bob Basset), tattoos by Ukrainian tattoo artist Katya Krasnova, and a Ukrainian dance performance. All proceeds from the evening, of course, directly supported Sunflower Network's ongoing efforts—which will likely lead to many more events in the coming months.