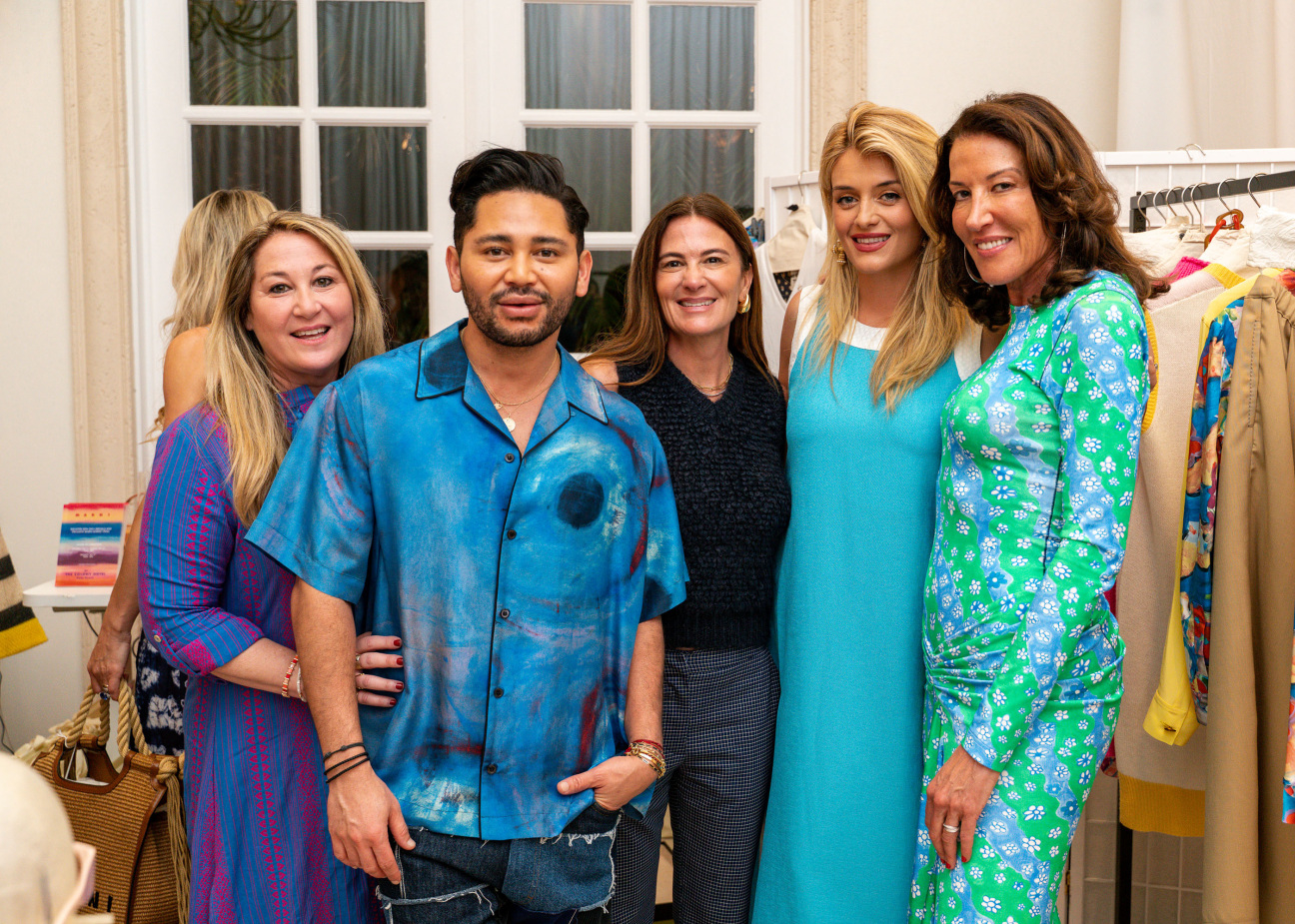 On Saturday, CULTURED partnered with Laura Dubin-Wander of OTB to bring a stirring assortment of art patrons, fashion enthusiasts, and digital-savvy entrepreneurs together for a stylish fête. Guests shopped and mingled—and then shopped some more—on a balmy night, soaking in Marni's Palm Beach pop-up at everyone's favorite peachy pink hotel, The Colony.
Marni has become a staple in the lexicon of the coastal-chic; the Italian fashion label's vibrant prints, beach-ready totes, and groovy skirts are a feast for any tastemaker's eye. As could only be expected, attendees including—Daphne Oz, Erin Lazard, Nilani Trent, Lisa Perry, and others—doted over creative director Francesco Risso's Spring/Summer 2023 collection, sampling pastel pants, oversized patchwork jackets, and knitted sarongs while sipping on spritzes.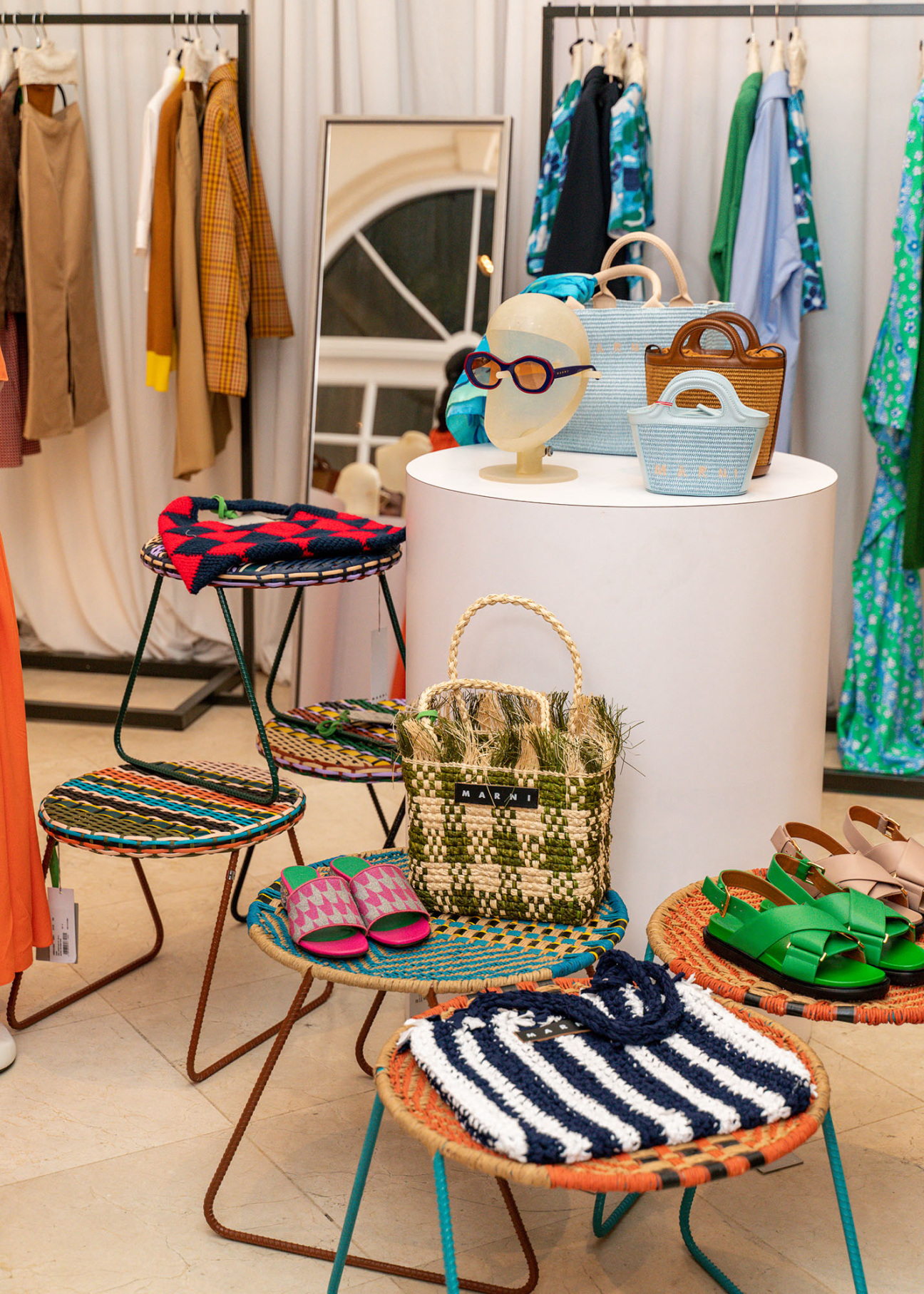 The celebration came halfway through Marni's three night residency at The Colony Hotel, running from Feb. 11-13. It's the second year in a row that CULTURED has helped Marni ring in its pop-up, last year held at Sunset Beach. At the end of the Palm Beach night, the bi-coastal group of high-fashion guests, pleased with their purchases, stepped outside before heading home, taking a moment to bask in glowing lights dangling from the Florida palms.