There were a lot of new faces today at the Louis Vuitton's men's show in Paris. The French house, who has been without an artistic lead since the unfortunate passing of Virgil Abloh in November 2021, debuted a new crew of creatives at its Fall/Winter 2023 runway event—some more head-turning than others.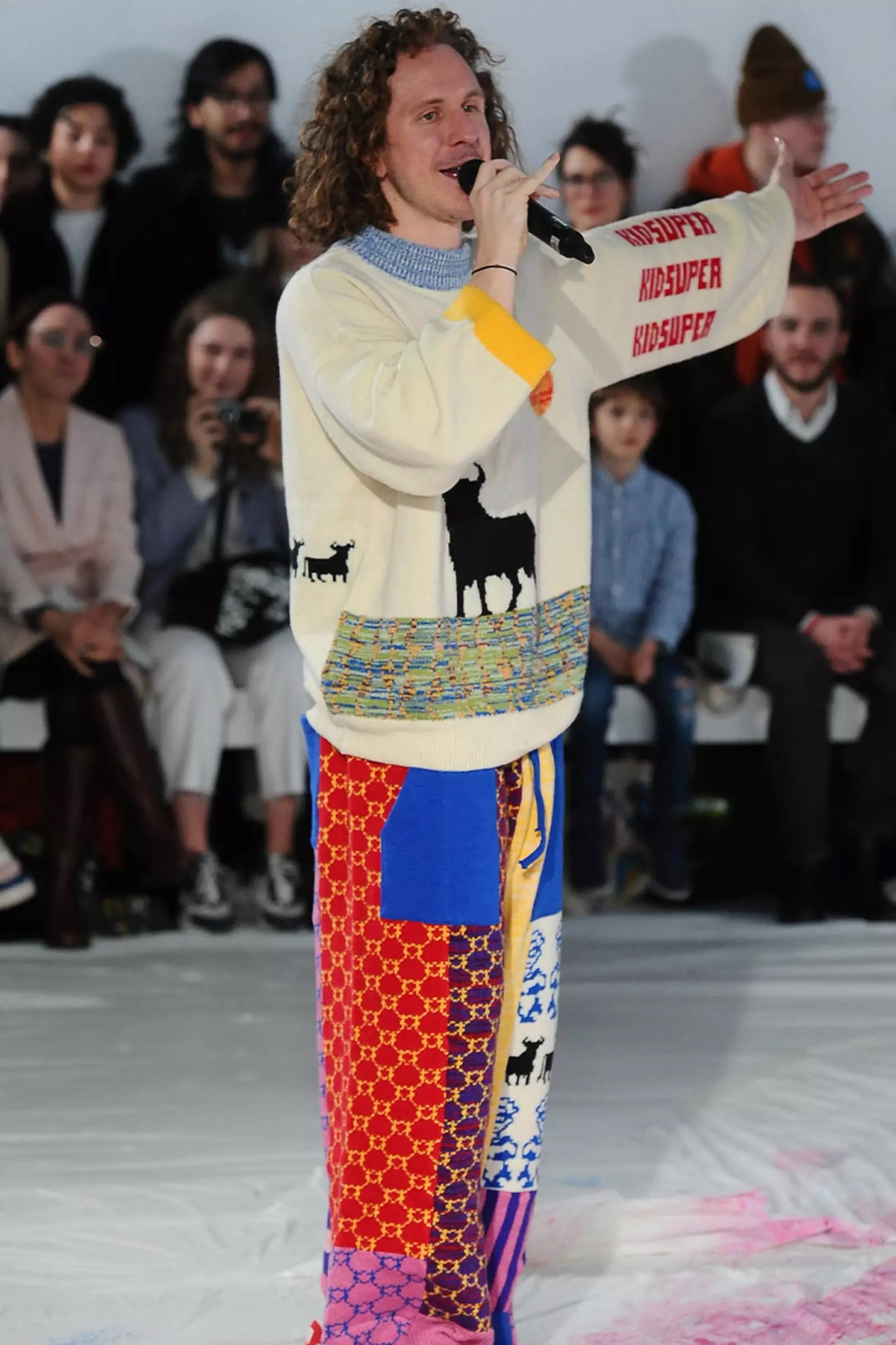 The first, who was announced earlier this month, is streetwear favorite Colm Dillane aka KidSuper. While not yet officially-named Abloh's successor to the Parisian throne, the Brooklyn-born designer is speculated to be at the forefront of candidates. The winner of the LVMH's Karl Lagerfeld Prize in 2021, the 31-year-old introduced his homegrown brand favored by young rappers to the broader fashion sect in June 2019 despite being denied to show by the Fédération de la Haute Couture et de la Mode. Entitled A Bull In A China Show, the runway event starred his own parents and even got him a deal with Puma. Today's showing marks Dillane's largest project yet.
The show's production design was envisioned by Michel Gondry. The surreal filmmaker known for movies such as Eternal Sunshine and the Spotless Mind and The Science of Sleep is no stranger to the fashion house, having imagined a trunk for its celebratory bicentennial series. Gondry enlisted his son, Olivier, who is also a filmmaker, to design a larger-than-life house-themed film set for the runway show. Imbued with memories from their own childhood, the Gondrys' home blurred different eras of time, design, and emotion to foster a nostalgic sense of domesticity. As the models moved between each space, the viewer had a bird's-eye view to each environment. And yet still, every moment was a new vignette, transporting us into different spaces in time, all with the same reminder of the sweeping joys and pains of age.
Finally, the event was finaled by Rosalía, the Spanish opera-singer-turned-pop star who wore many of Abloh's pieces during his tenure at Louis Vuitton.

What a show.