Givenchy has announced a colorful collaboration for Spring 2023. The French luxury house is best known for its elegant couture—most notably seen on Audrey Hepburn—and swank ready-to-wear designs. However, Givenchy Creative Director Matthew M. Williams, also the founder of 1017 Alyx 9SM, is eager to bring fresh perspectives to the brand.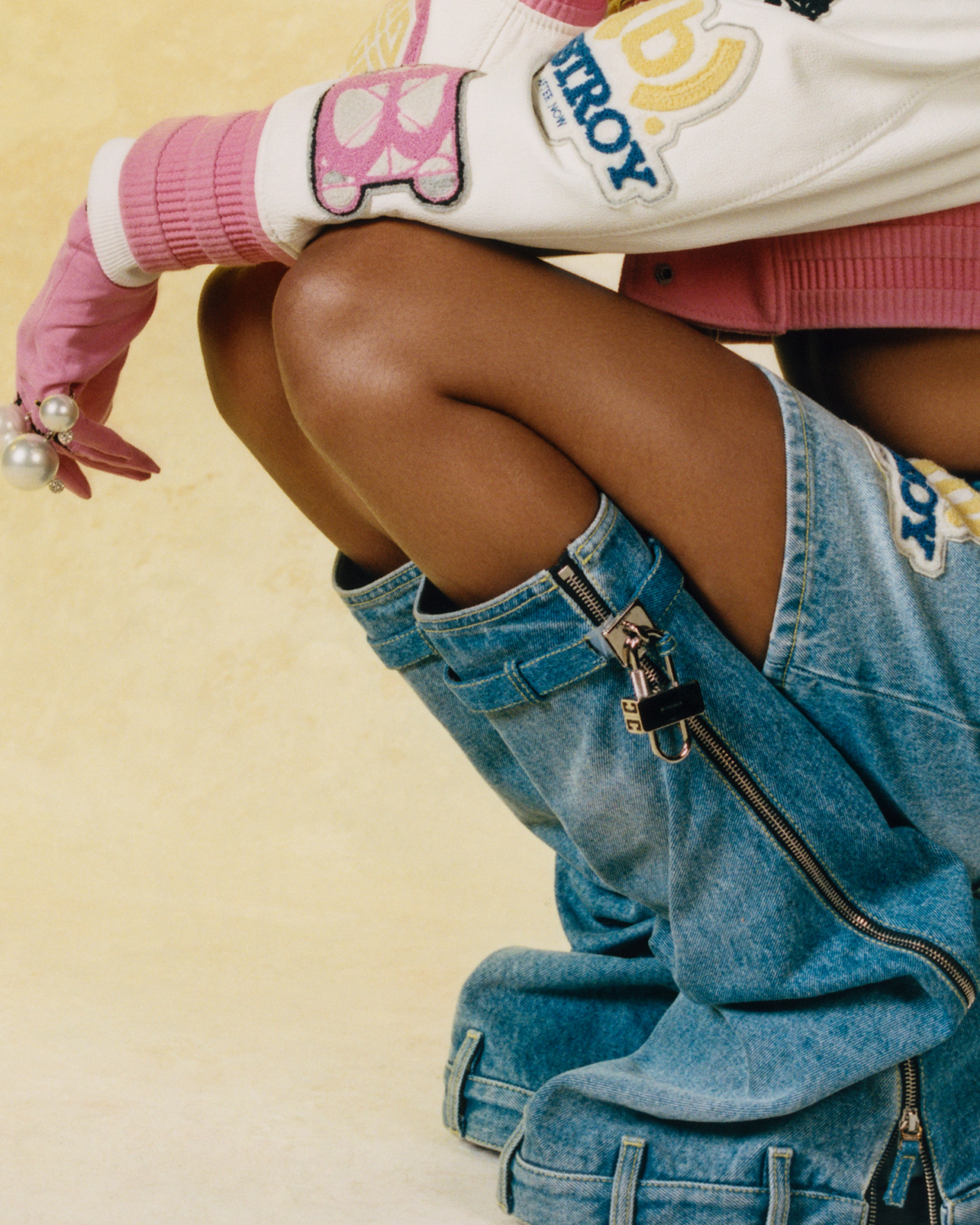 With help from American design duo Brick Owens and Dieter Grams, Williams has recently delved back into American street style, the genesis of which is a collaboration with Atlanta-born, New York-based underground brand (b).stroy. The company is known for its unique layering, and for adding a distressed touch to its pieces. This type of urban styling isn't new for Williams, who has previously worked on projects with the likes of Virgil Abloh and Nike. Still, this capsule collection eschews traditional notions of dark, edgy streetwear in favor of something a bit more whimsical.
The Givenchy and (b).stroy collaboration consists of both men and women's essentials, aiming to explore functionality, individuality, and experimentation. The clothing simultaneously embraces the classical charm of Givenchy and the contemporary aesthetics of streetwear. Built as a product of the designers's personal friendship, the project is a reflection of the trio's individual style as well as the evolution of fashion. While Williams draws influence from SoCal skate culture, Owens and Grams pay homage to the style they were immersed in during high school in Atlanta.
The collection has a similar clashing element, with oversized, graphic tees draped on top of patch-laden jeans. Women's handbags, including the Moon Cut-Out shoulder bag and the G-tote, are given a colorful print. For men, limited edition, co-branded caps are available, as well as two redesigned backpacks with patches and an updated Givenchy emblem. Throughout the collection, pinks and purples reign supreme, with the occasional nod to the avant-garde (like a pair of boots made to look like an upside down pair of denim pants).
On Nov. 18, Givenchy will also be releasing limited-edition NFTs featuring items from the collection, made in collaboration with FELT Zine, an experimental Web3 artist collective. Six NFTs have been created with a final mint of 360, which will be available for purchase online and in select stores in the US and Europe. Givenchy's first collaboration with a Web3 brand marks only the beginning of the its foray into the digital art space
The Givenchy and (b).stroy capsule collection is available to shop now in select Givenchy stores and online.