Even as a child Khushna Sulaman-Butt was always drawn to faces. Luckily, growing up in a huge British-Pakistani Muslim family meant she had ample subjects on hand to help her hone her craft. "There was always a new face and a new character," she tells Cultured. Originally from Lancashire in Northern England, the 27-year-old artist is currently based in London, where the city's diversity has further influenced her interest in identity and representation. "Coming from a minority background, I can't help but see life through that prism. I naturally gravitate towards marginalized voices, though I feel my background has liberated me, rather than hold me back."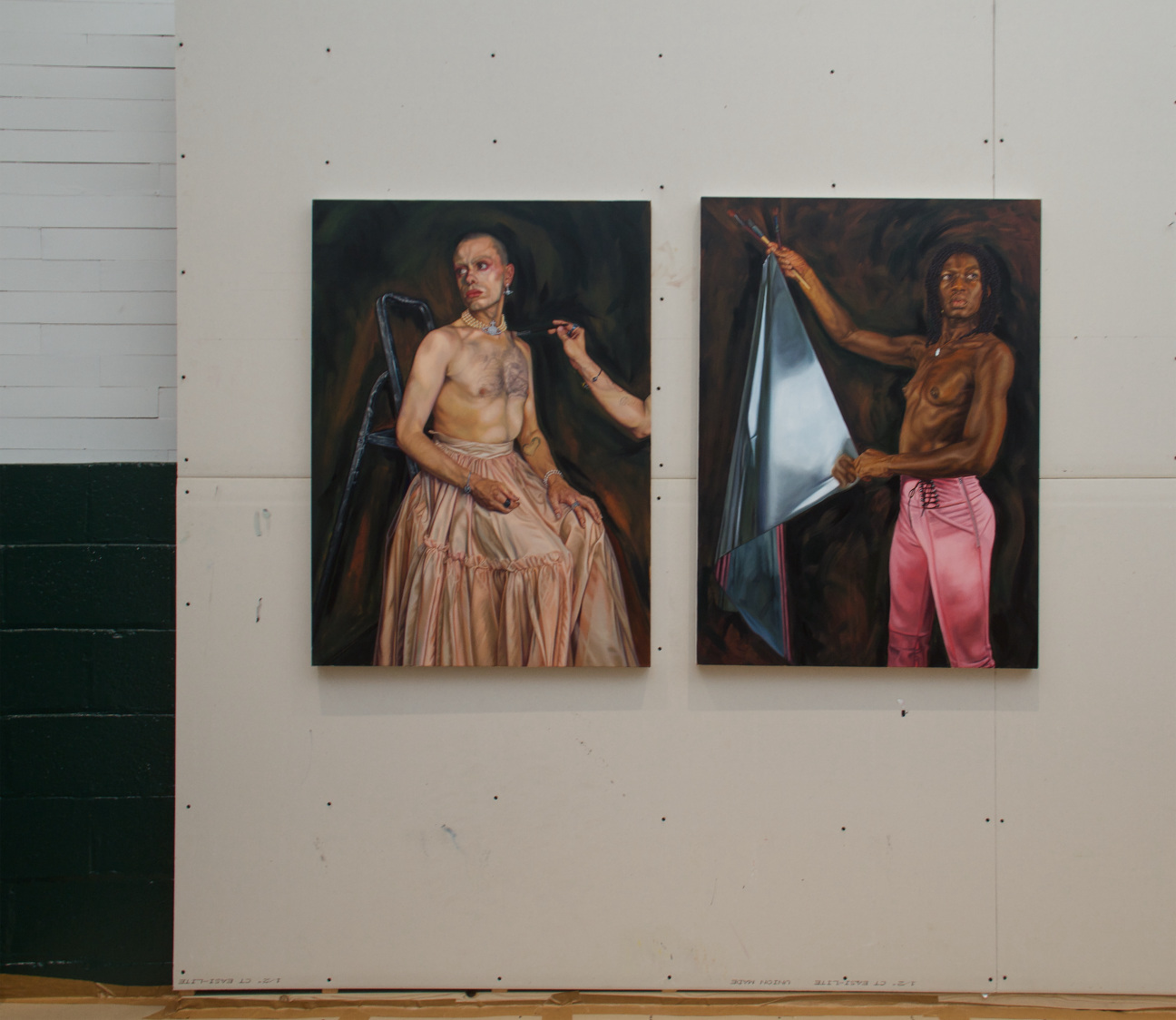 Sulaman-Butt's distinctiveness, both in her conviction and hand, is what made her a prime candidate for the Beecher Residency program, which launched this spring. Collectors and partners, John Auerbach, CEO of art-storage company UOVO, and Ed Tang, co-founder of the art advisory Art-Bureau, established the residency to nurture emerging talent working across various media. Selected by a committee of leaders in the art, fashion, and nonprofit worlds, the residents occupy a studio in Auerbach's and Tang's Litchfield, Connecticut home, which happens to be a modernist masterpiece designed by Marcel Breuer. Known as the Stillman House, the mid-century abode reflects the many creatives who sought refuge in the area, including Alexander Calder who even created a mural by the property's pool. The residency officially kicked off this summer with Brooklyn-based artist Danielle De Jesus, followed by Sulaman-Butt whose residency ran from September into early October. Multidisciplinary Swiss artist Adrian Geller will begin his stay later this month.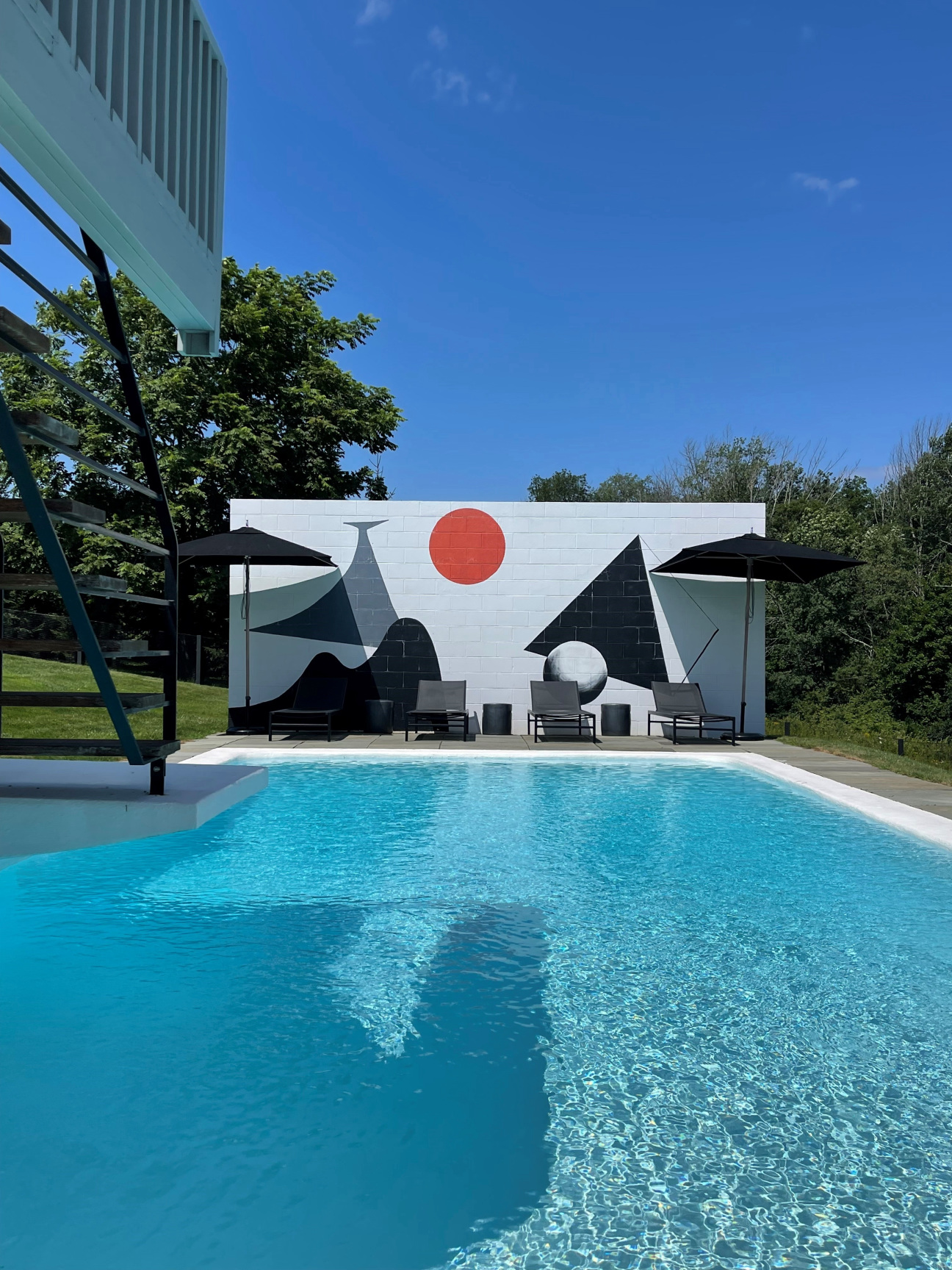 "Khushna is a talented, serious painter, who is very dedicated to her craft," says Auerbach, adding that the artist came recommended by trusted contacts in the U.S. and the UK, where she has already received accolades. In 2017, her painting was shortlisted for the National Portrait Gallery's BP Portrait Award and selected for the initiative's traveling exhibition, and in 2019, she was chosen to compete in the Sky Arts's Artist of the Year TV series. "The detail of her work doesn't fully translate digitally, so standing in front of the work is important."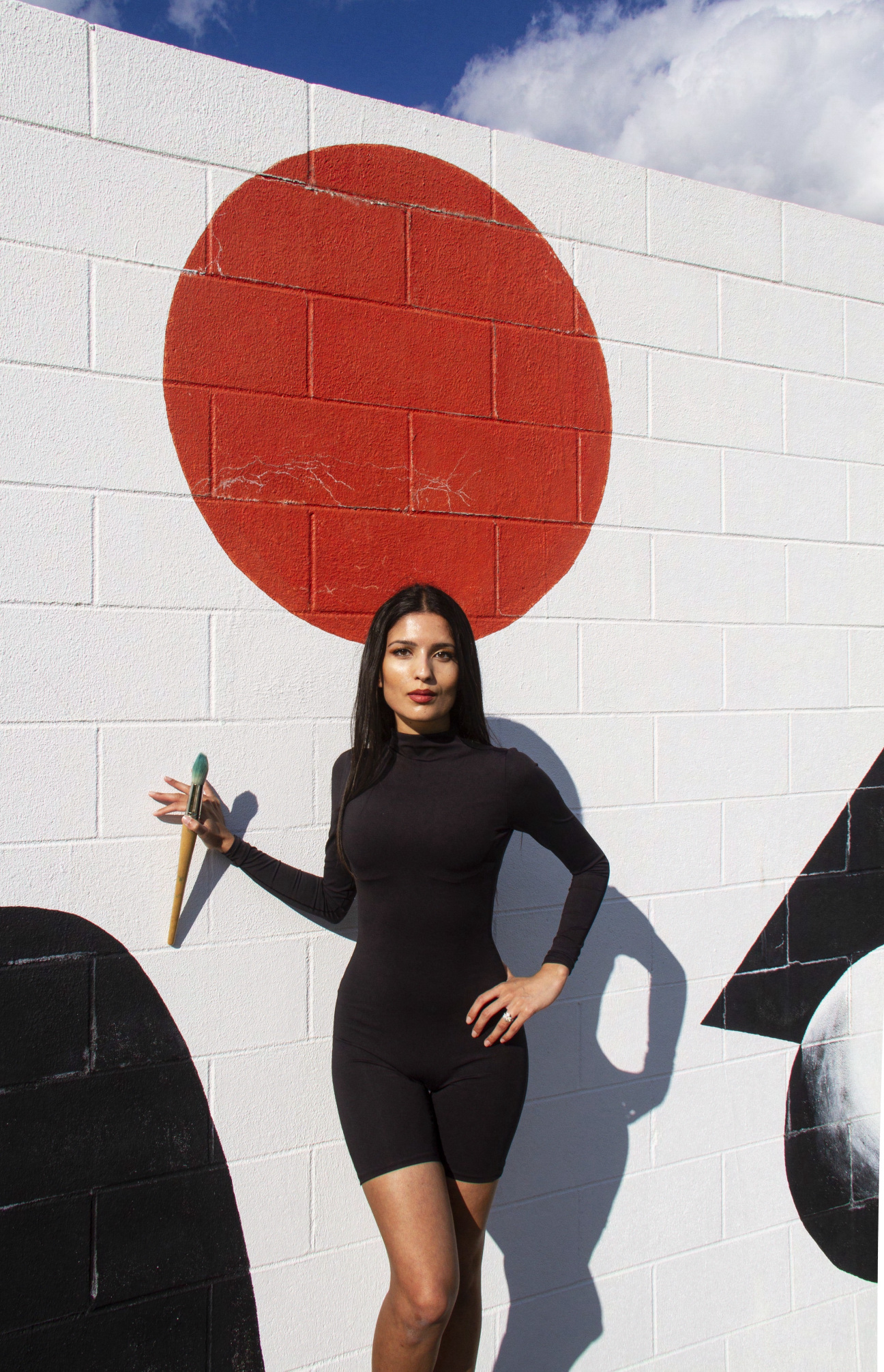 Sulaman-Butt's education—first at Oxford University's The Ruskin School of Art and subsequently at The Slade School of Fine Art, where she graduated in 2021—has been formative on her signature photorealistic style. At the Ruskin, studying and drawing human cadavers instilled in her a deeper appreciation for the nuances of the body's muscles, tissues, and bone structure, whereas the Slade encouraged her to relate to the canon of art history. While Sulaman-Butt counts Paula Rego, Alice Neel, Jordan Casteel, Lynette Yiadom-Boakye, Salman Toor, and Ali Kazim among her chief 20th- and 21st-century artistic influences, she is especially inspired by the classics. She frequently goes to museums to understand an artist's technique: "If you look closely on the side of canvases, you can almost see the layers underneath the final surface." By visually dissecting the work of masters, particularly Caravaggio and Velázquez, Sulaman-Butt has perfected her underpainting's pigment "recipe," a thin wash of orangey-yellow mixed with her favorite hue, earthy Venetian Red.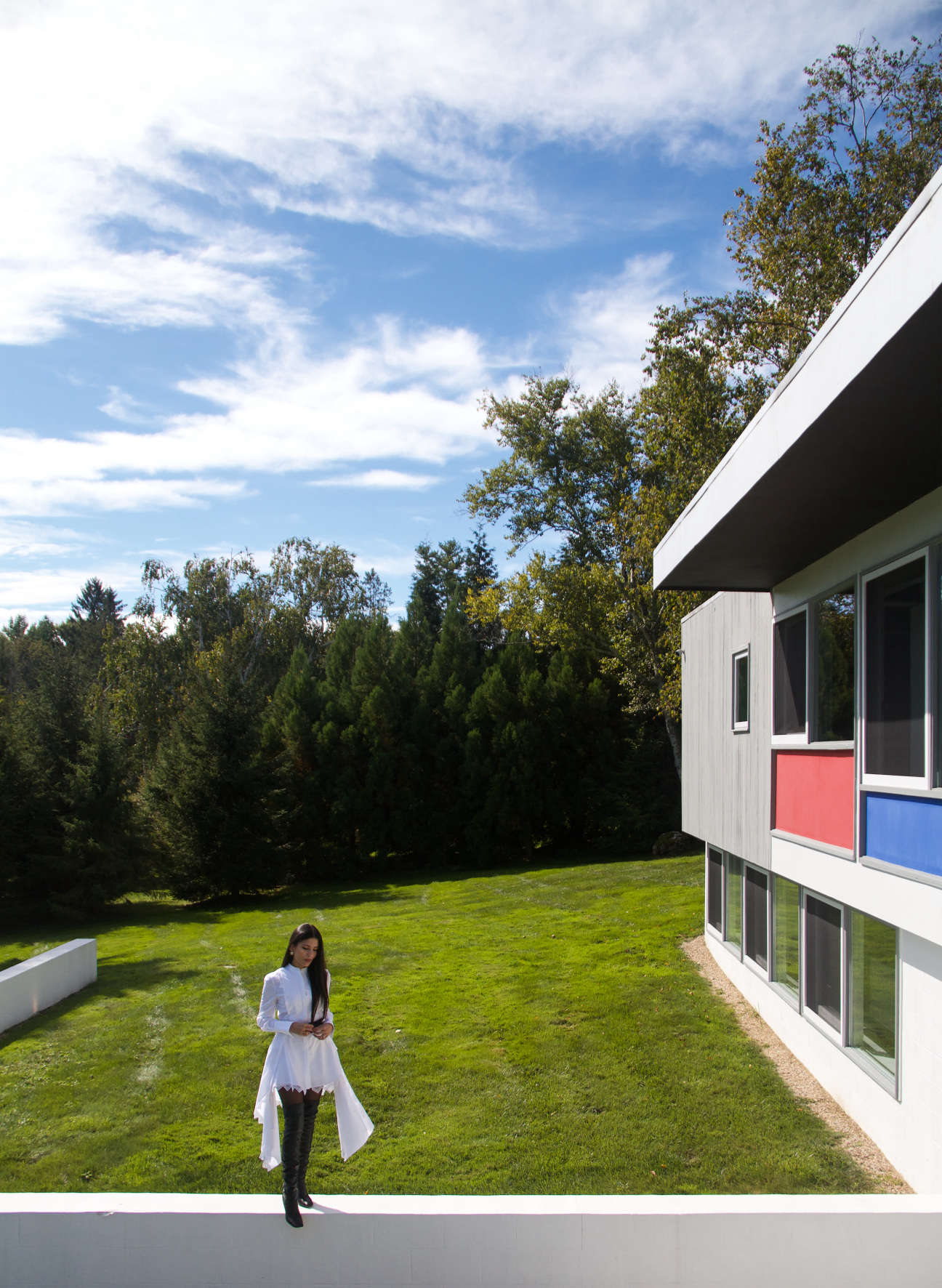 Paving her path in art history, the artist combines the dramatic lighting, elaborate ensembles, and formal poses and compositions found in classical works with the diverse cross-section of society surrounding her. Epitomizing this is the series she conceived during her residency: three portraits depicting her friends in London, each a fellow creative exploring their identity. Prior to the residency, she photographed them in settings familiar to them—staging photoshoots for reference images is customary to her process. Depicted on 110cm x 80cm canvases, the artworks are Soren, which displays the British singer in the process of releasing an album; Ebun, a Yoruba artist who works a few doors down from Sulaman-Butt's studio, and Zorawar, the South Asian Punjabi model and photographer. Sulaman-Butt will finish the last work in her London studio.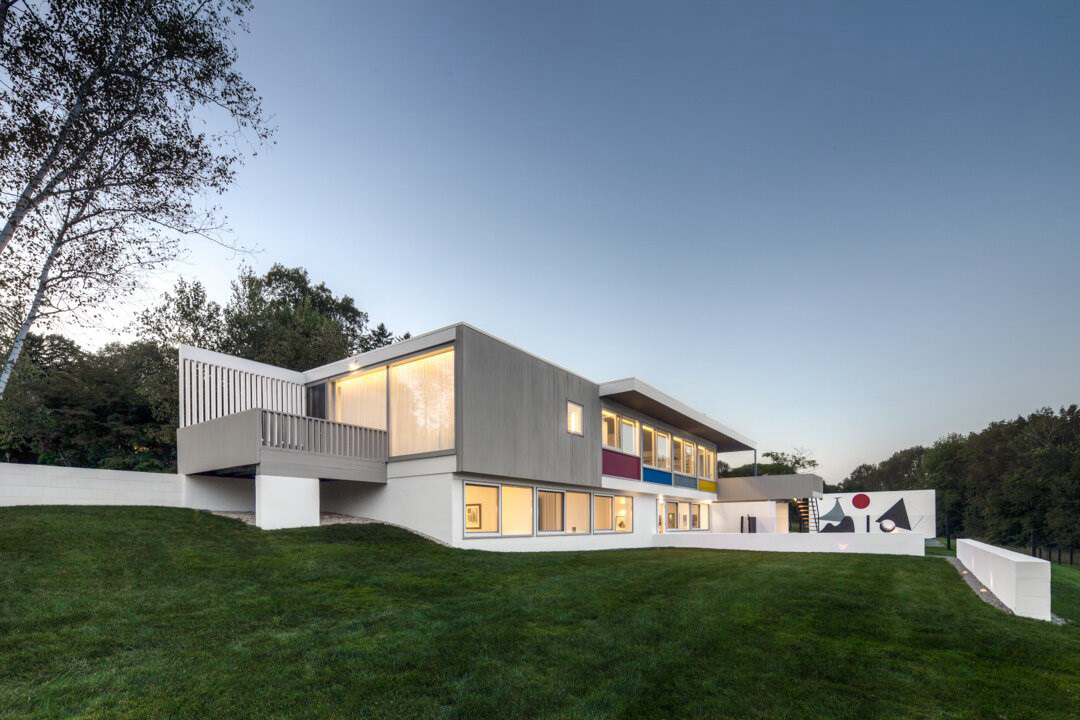 "This series would never have existed without the help of the residency. It was a really incredible, beautiful, productive time," says Sulaman-Butt, who looks forward to her first solo show in November 2023 at Antwerp's Newchild Gallery. Beyond the fact that she could explore her practice with little distraction, the Stillman House was particularly beneficial for its studio's influx of natural light. The home's bold lines and use of color also inspired the artist to be more daring in her pigment choices for her subjects' fashions. Above all, it's the tight timeline that has changed the direction of her artmaking. "Working faster has helped me to not overthink and dwell," says the artist with a renewed sense of confidence. "It's about trusting my hand."