This weekend, Cultured did more than just enjoy holidays with family: we also gained a new appreciation for tennis through the lens of art. On April 16, over 40 people gathered at the stunning Siebert residence in Malibu to play tennis and chat all things art with Cultured and friends. In between matches, guests mingled courtside while sipping Whispering Angel's Cote de Provence rosé and in between bites of a delicious spread prepared by Chef Jacob Himmel. Cultured editor-in-chief Sarah Harrelson, art collector Jack Siebert and gallery Anat Ebgi's director Alex Rojas teamed up to curate a perfect gathering whose attendees included Jonah Hill, Emma Webster, Amanda Wall, Jake Sheiner, Isabel Yellin and Friedrich Kunath.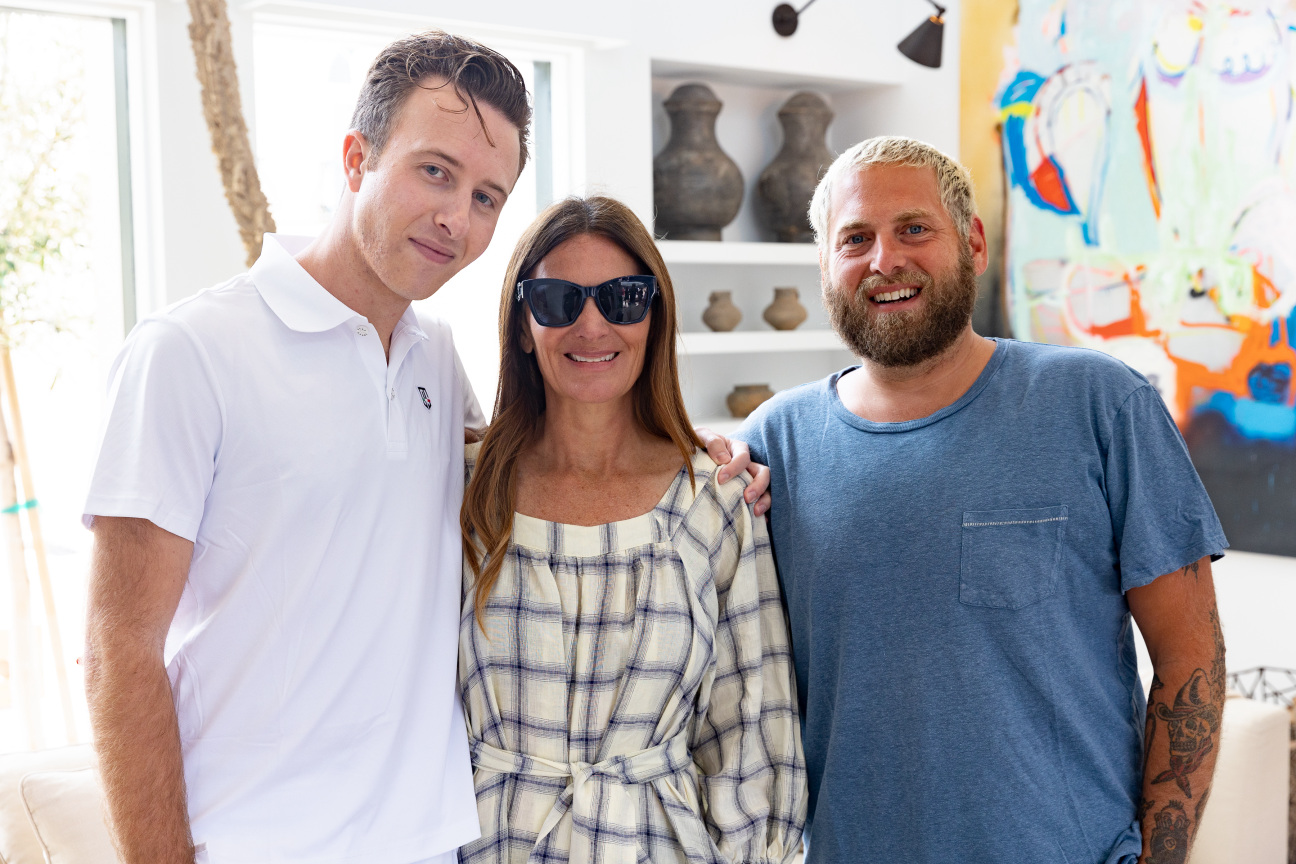 Throughout the soiree, guests jumped on and off the court to play doubles between conversations. Rackets supplied made sure all guests had the opportunity to participate. While some decided to stay on the sidelines, watching was equally as entertaining. Chef Himmel's food was the perfect post-game treat. The menu featured a green lentil salad with shaved fennel and cauliflower, cucumber salads with yogurt pistachio raisins and herbs, and grilled cheese with braised greens and lemon, a definite player favorite. Throughout the event, guests also enjoyed flipping through Cultured's Feb/March issue featuring actor Odessa Young, which was on display to peruse and take home for the coffee table archive.
With the success of Saturday's event top of mind, Cultured is already looking forward to the next Tennis x Art event this summer. A special thank you goes to the Siebert family for opening their gorgeous Malibu home to guests for this special affair.