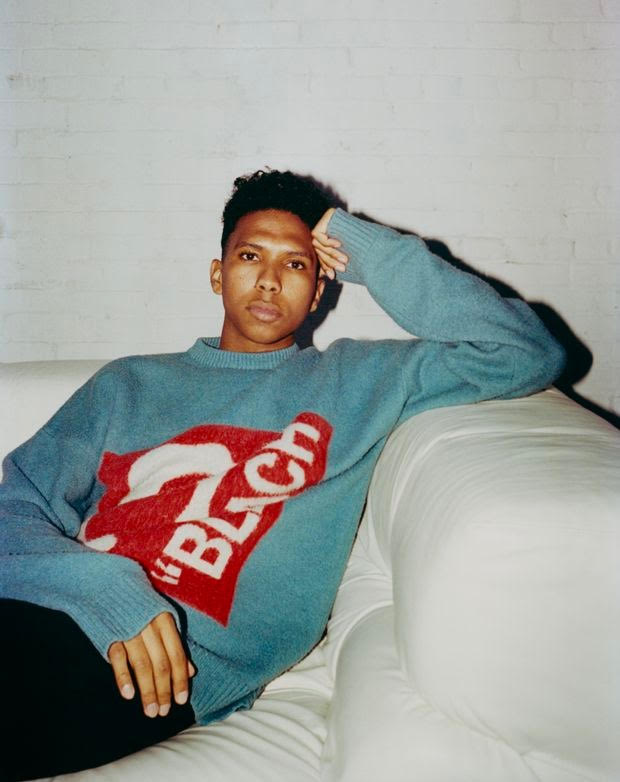 If you have picked up a magazine in the past five years, you have likely seen one of Tyler Mitchell's images. The artist, who also makes films, has steadily risen as a photographer of a generation, with work that confronts a visual canon of Black people depicted in despair and anguish, challenging it with images wherein Black people are buoyant, suspended in unblushing bliss. His photographs have been commissioned by fashion houses, discussed in lectures at prestigious institutions such as Harvard University and accompany his title as the first Black photographer to shoot a cover of American Vogue. Tyler Mitchell is also twenty-five years old.
Naturally, we spoke about jumbo slides and trampolines in the middle of lakes, idyllic snapshots of leisure from Mitchell's summers growing up in Atlanta. "I grew up near a lake," he explains. "It wasn't fancy, more like a pond, but I remember fishing with my dad." Mitchell was in the middle of recalling this nostalgic portrait when a knock on the door interrupted—a delivery person dropping off a vase of flowers sent to his Brooklyn apartment. This serendipity of tangible romance is befitting of the prolific photographer, whose work serves as "an invite into visualizing Black folks at play, enjoying romantic scenes, whether that's at a picnic or hula hooping." It's utopic visions like these that shaped his celebrated 2019 exhibition-turn-monograph I Can Make You Feel Good.
Mitchell's practice uses the image as a vehicle to explore possibility, a curiosity he will be exercising further as a recent signee with Jack Shainman Gallery in New York. "With Jack, it's such a genuine relationship," says Mitchell. "For twenty plus years, [Jack] has been exhibiting rigorous [work by] Black artists who are exploring all kinds of concepts related to our identities." Joining an esteemed roster of gallery-mates such as Hank Willis Thomas and Carrie Mae Weems, among many others, Mitchell is in good company as he anticipates his first solo exhibition with the gallery in Fall 2021.