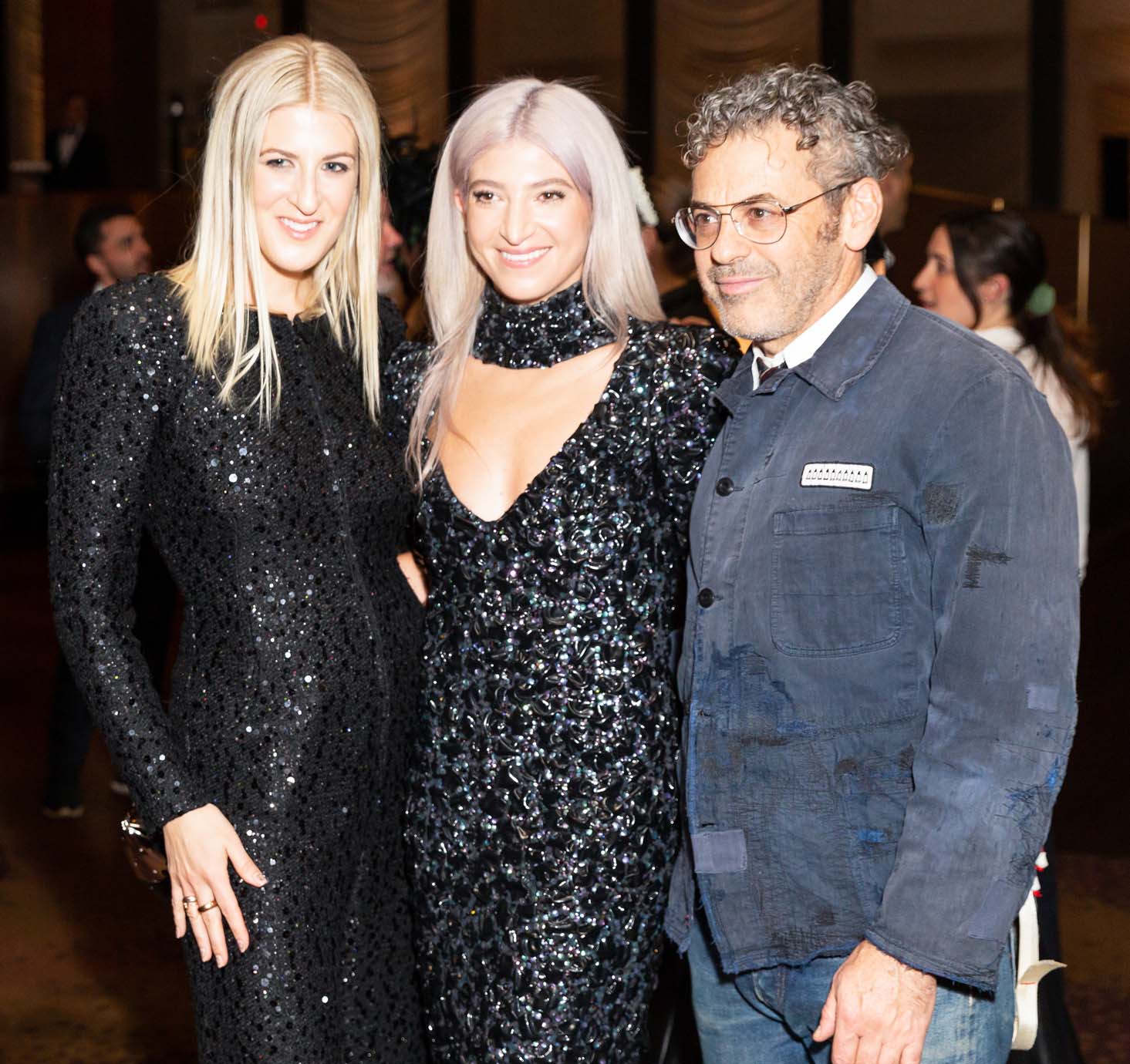 Last night, Art Production Fund's 10th Annual Gala soared to new heights. Honorees and art's coolest couple, Sarah Hoover and Tom Sachs, created an out-of-this-world experience for guests at New York's iconic destination THE POOL. Every detail was carefully tailored to the theme: Black Tie Hole.
One of New York's most anticipated art world events, attendees dressed to the nines while taking eccentric liberties to match the otherworldly theme. The glittering flock included Derrick Adams, Tyler Mitchell, Erik Parker, Mario Sorrenti and Hank Willis Thomas, as well as notables such as Derek Blasberg, Stacey Bendet, Marianne Boesky, David Byrne, David Chang, Wes Gordon, Nicky Hilton, Jenna Lyons, Colby Mugrabi and Emily Ratajkowski.
During the evening's cocktail, guests took part in an immersive installation of Sachs' Space Program Indoctrination and Re-education Center, which included an ID-making station, Tom Sachs x Chanel custom manicures, and a screw sorting challenge. Toward the end of cocktail hour, a mesmerizing performance by artist Mika Tajima, featuring ballerina Alexandra Jacob, drew the crowd's full attention.
Hoover provided a decadent, curated dinner menu with many of her favorite New York City bites, while Sachs emblazoned each table's caviar centerpieces. As guests took to their seats, they enjoyed music by The Misshapes. They each received an Ed Ruscha napkin.
The event itself, which raised $800K for the arts, was supported by Crozier and led by Casey Fremont, the executive director of the Art Production Fund, Kathleen Lynch, the organization's director of operations, as well as co-founders Doreen Remen and Yvonne Force Villarreal.
Crozier's