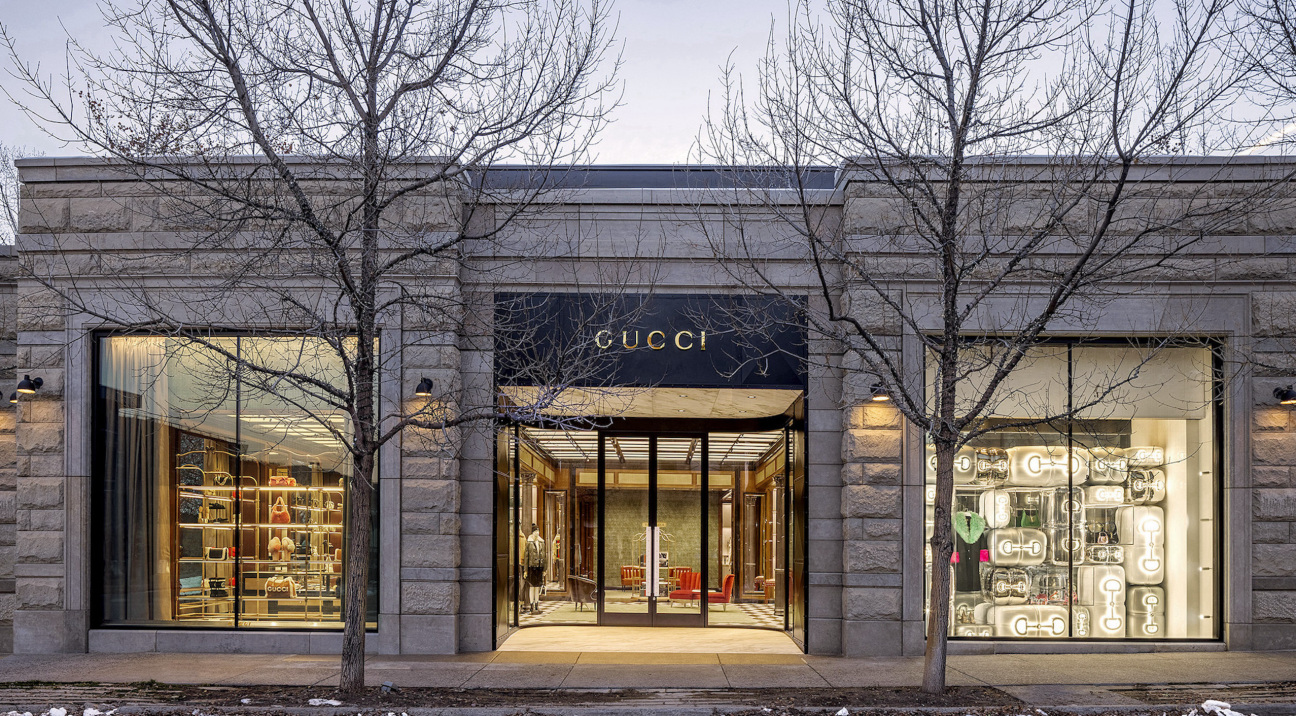 The crisp winds of change have blown through Gucci's hallowed halls this year. During Milan Fashion Week last September, the brand merged tradition with modernity at Sabato De Sarno's debut runway show as creative director. Now, the fashion house is unveiling a new boutique in Aspen, Colorado.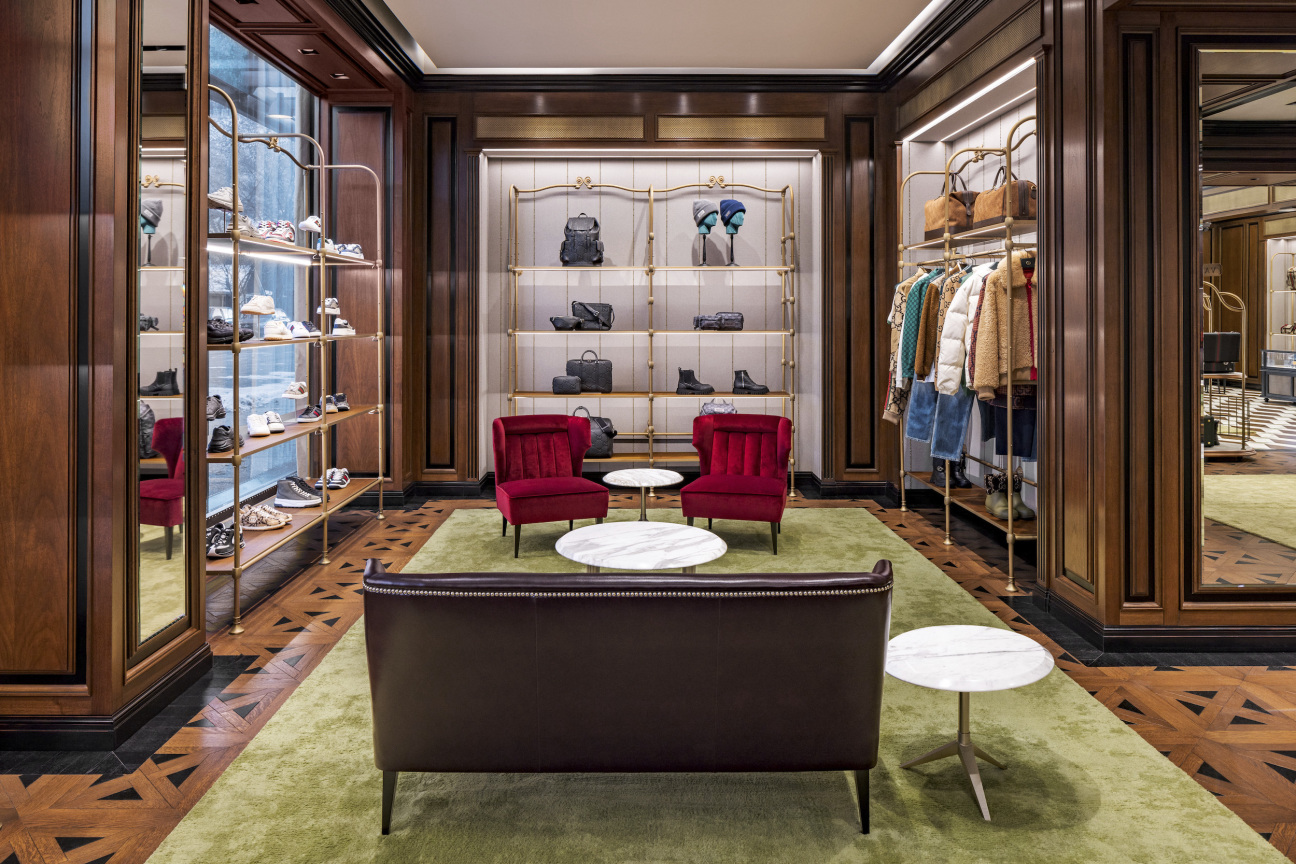 Located on South Galena Street in the Historic District, the new digs cover over 5,600 square feet, including a private VIP shopping area. As guests approach the boutique, they are greeted by a charming historic stone façade adorned with the iconic Gucci logo, framed elegantly by a mono-hued motif. Each window display features handmade Maiolica tiles in a green hue, mirroring the intricately embroidered mini dresses from De Sarno's debut offering. Inside, Gucci's trademark eclecticism has been refined into simple, but striking, interiors.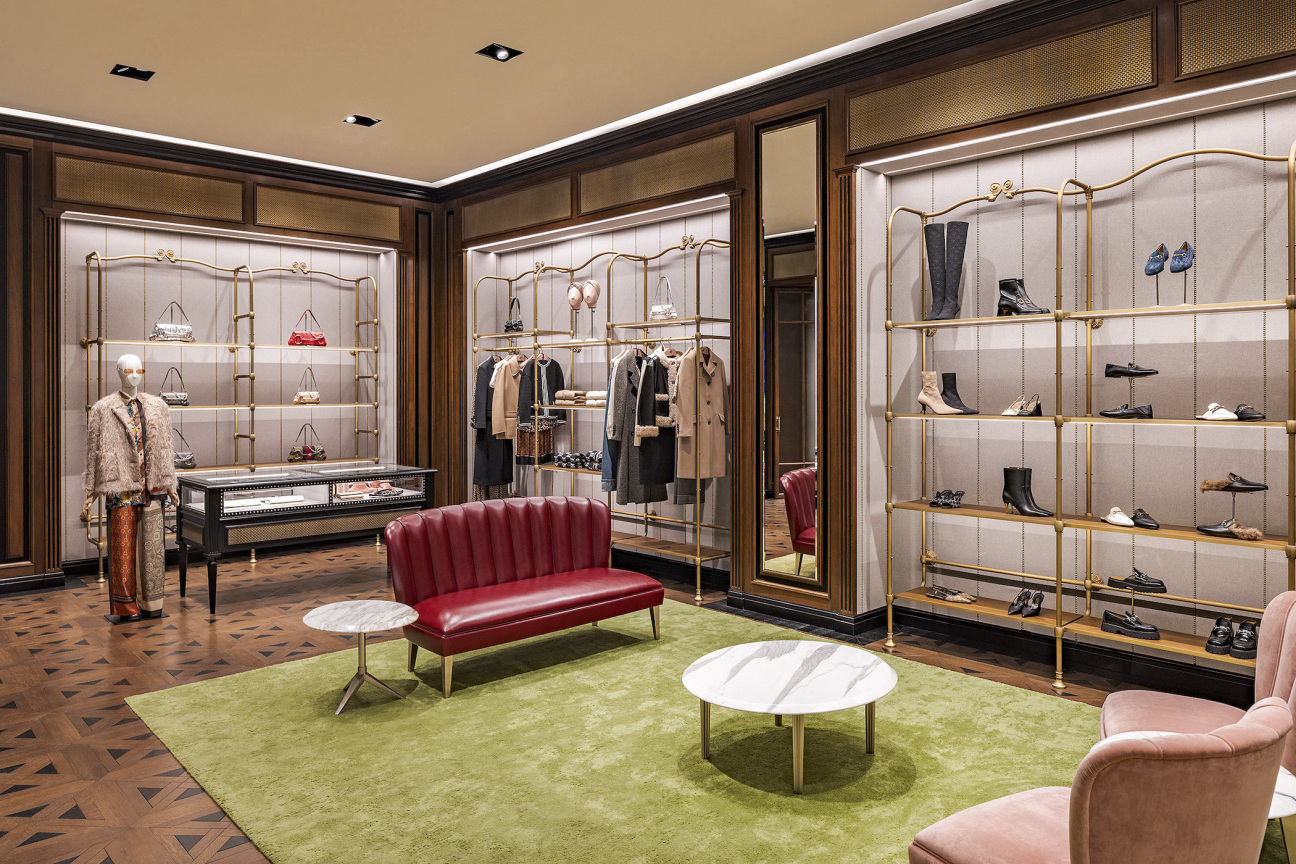 To ensure guests feel at home, the Aspen store features built-in displays reminiscent of walk-in closets, and newly designed racks crafted from a retro-looking brass. Gucci Décor velvet armchairs, sofas, and local vintage finds add touches of mountain charm to the boutique, while shaggy wool green rugs create warm and intimate spaces throughout the store. In line with Gucci's commitment to eco-friendly initiatives, the boutique is designed using LEED guidelines and principles to ensure energy efficiency.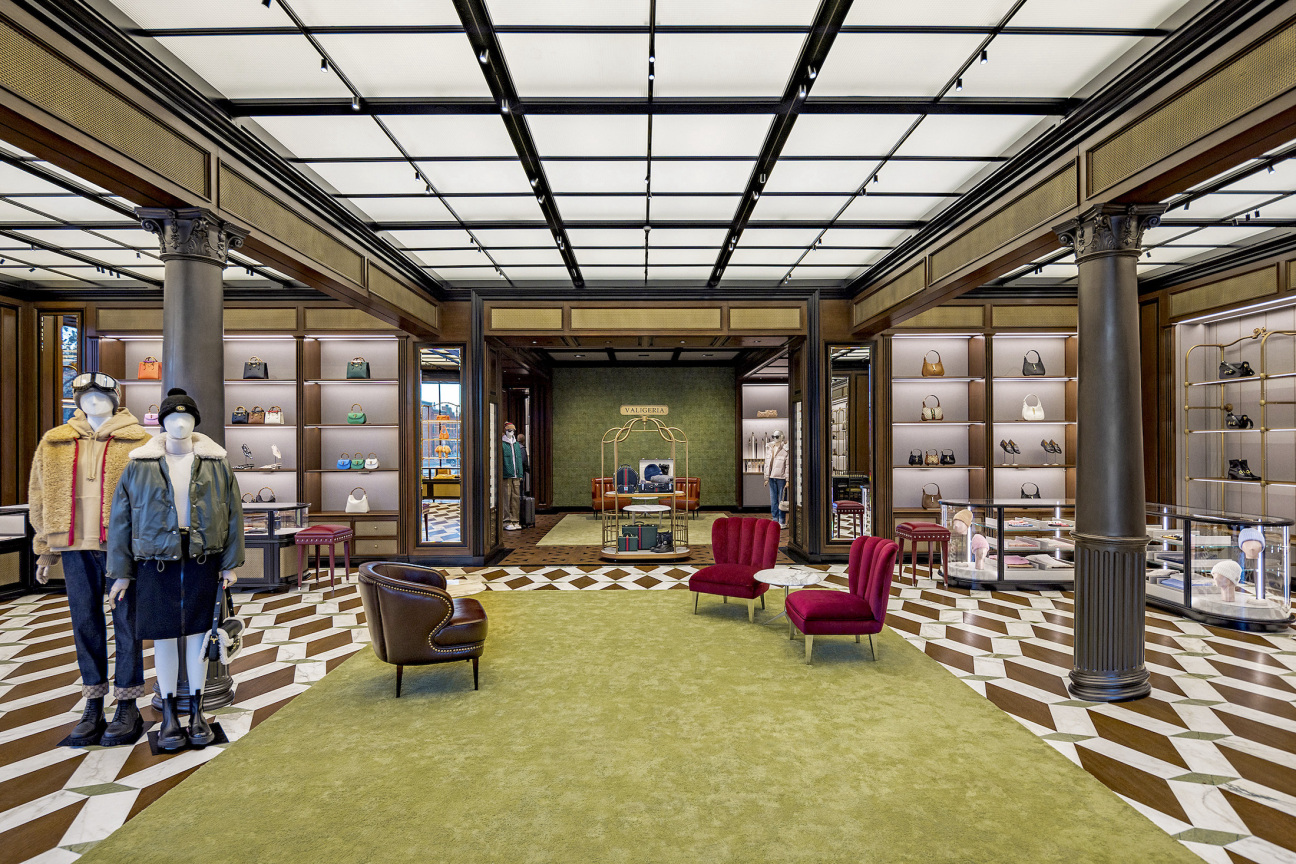 Always nodding back to its Italian roots in craftsmanship and leather, visitors will be able to shop an extensive selection of small leather goods, handbags, and accessories, in addition to the shoes, ready-to-wear clothing, sunglasses, jewelry, beauty items, and travel essentials on display. The boutique offers exclusive products that can only be found at this Aspen location, as well as a highly-anticipated Gucci Après Ski collection, perfect for embracing the chill of a Colorado winter.