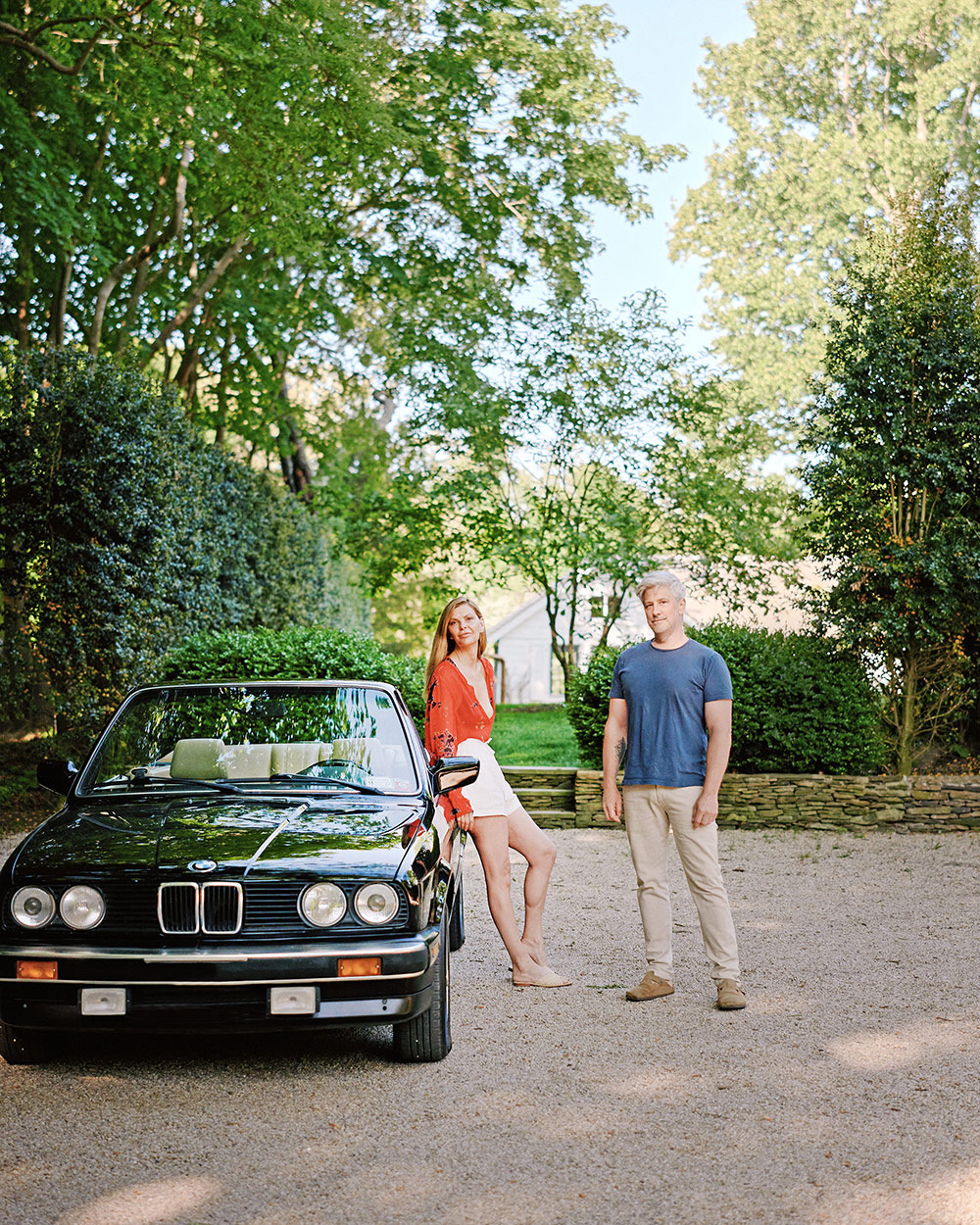 "I think people come here to get away from the bustle—it's pretty sleepy," says Christine Gachot when asked about the appeal of Shelter Island, an 8,000-acre enclave nestled between the North and South forks of Long Island and accessible only by ferry or seaplane. Gachot and her husband, John, founded their eponymous design studio 11 years ago; some of its recent projects include the Pendry Manhattan West hotel, the Shinola Hotel in Detroit, and the buzzy Pebble Bar at Rockefeller Center.
The couple, who met while working at Studio Sofield in the '90s, bought their first home on Shelter Island—John's family had vacationed there for generations—shortly after their first son was born (their second was born five years later). It was a 900-square-foot Cape Cod-style cottage just up the hill from Crescent Beach; her young sons could run unaccompanied to the Sunset Beach Hotel, where a doting staff would ply them with ice cream and French fries.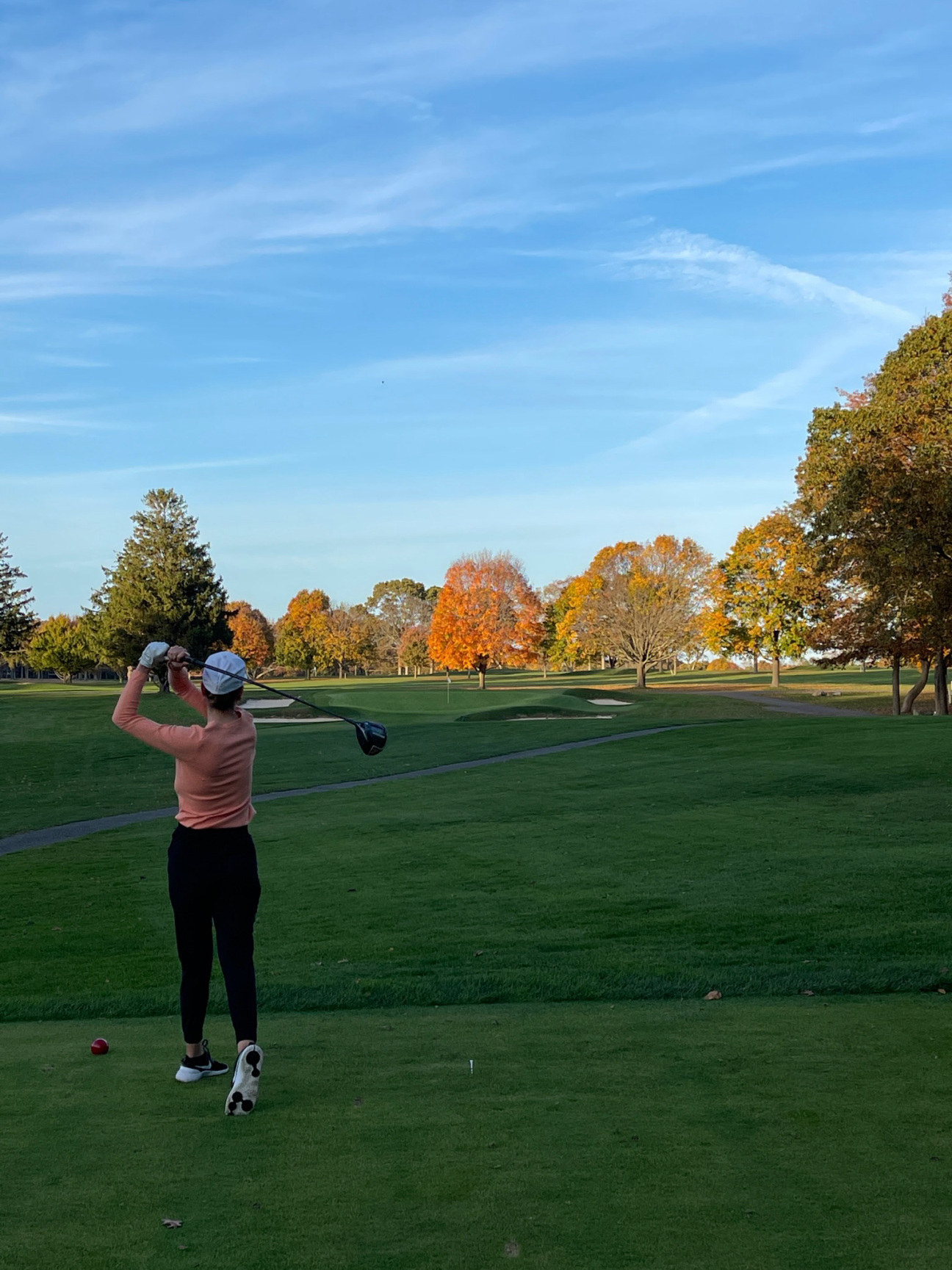 In 2017, Christine got an alert that a Shelter Island Heights home John had long been eyeing was for sale. It was a 1932 center-hall colonial enviably positioned on an acre and a half of land, with a carriage shed turned studio and pool. "I called the broker that minute and said, 'We'll take it.'" The couple became only the third owners of the home, which Christine describes as "pretty crispy, with black shutters and covered porches."
Often referred to as the anti-Hamptons, Shelter Island has long attracted the creative set, including the late artist John Chamberlain, world-renowned violinist Itzhak Perlman, and photographer Bruce Weber. The island maintains a charming small-town vibe. No traffic jams (except perhaps the line of cars that forms for the ferry), no party houses, no deluge of Instagrammers, no Starbucks. "Having raised two sons out here, they were allowed a freedom from a very early age that they were never afforded in the city," says Christine. "And that is the true luxury of it."
Shelter Island Like a Local:
Breakfast: Skip breakfast, check out the Shelter Island Reporter, and hit the local yard sales. Treasure hunting is always fun on an island!
Dinner: Head to Sunset Beach for rosé, branzino, and fries, of course. Vine Street Café for the market salad, fried chicken, and the mâche. The Caesar salad and wood-fired steak at Léon 1909 is not to be missed. Chez Marie at Shelter House is new and super cute. The Tavern at the Chequit is great for families, plus it has a pool table.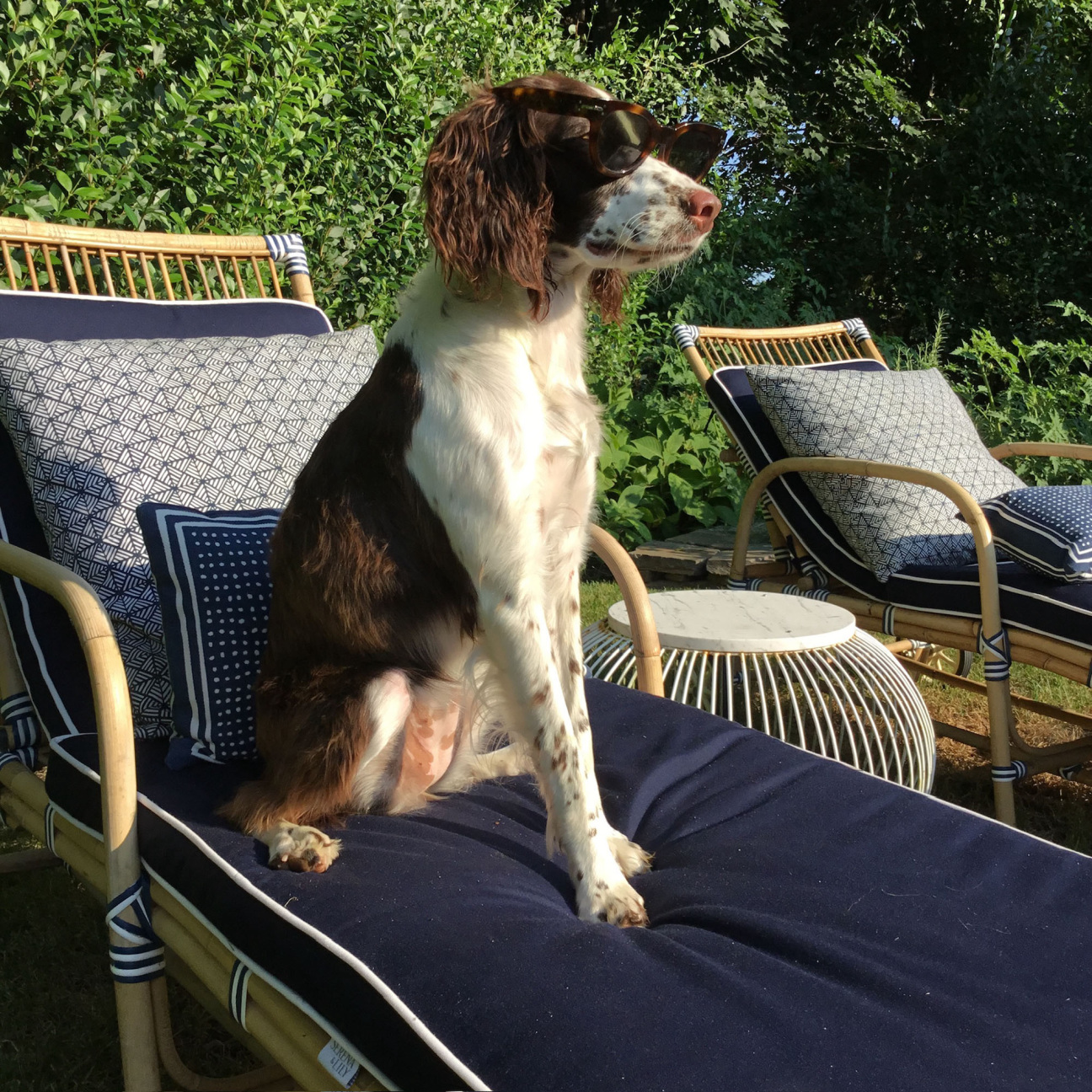 Sunset: Crescent Beach has the must incredible sunsets. Stop by the mid-deck at Sunset Beach, and with a cocktail in hand, kick back as the DJ sets the vibe with Balearic sounds.
Beach: Hay Beach is hands down our favorite beach. Breathtaking views of Gardiners Bay and the Long Beach Bar Lighthouse (lovingly known as "Bug Light") can be seen from this super-quiet beach.
Hike: The trails at Sylvester Manor; download the "Sylvester Manor Walking Tour" app for a self-guided tour of the grounds.
Ice Cream: The Tuck Shop for ice cream; the Whale's Tale for frozen yogurt and miniature golf.
Book Store: Black Cat Books for a variety of vintage and rare books; Finley's Fiction for hot-off-the-press bestsellers and puzzles.
Wine Shop: Shelter Island Wine & Spirits (aka Manikas Liquor Shop) for the best selection of summer-ready wines.
Best Farm Stand: Haven's Market at the Shelter Island Historical Society is open every Saturday over the summer, starting at 9 a.m. The best source for fresh fruits, vegetables, flowers, cheese, fish, meat, bread, and everyone's favorite pickles are available for sale at this seasonal market.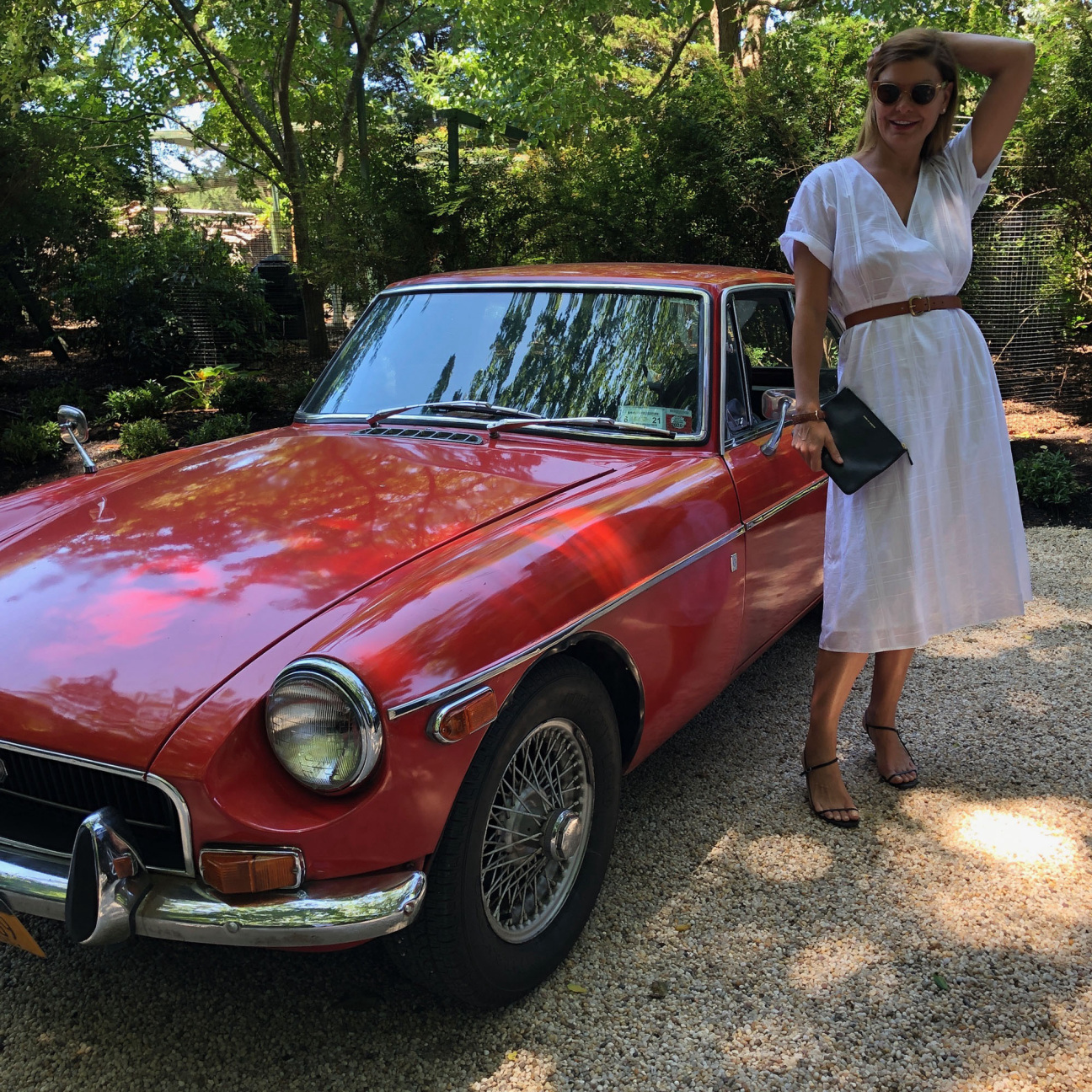 Recreation: A round of golf at the public course at Shelter Island Country Club, also known as Goat Hill, paddleboarding on Crescent Beach, windsurfing on Hay Beach, a kayaking tour on the Peconic Estuary. Moussa Drame Tennis Academy is for serious tennis players. People come from all over to take tennis lessons from this legend. And bike everywhere!
Bird-watching: Shelter Island is on a migratory path and provides a summer home for an array of bird species, from bald eagles and ospreys to piping plovers and hummingbirds.
Music: The Perlman Music Program! Itzhak Perlman founded the summer residency program for young string players from all over the world. They put on FREE concerts throughout the season. We have had the pleasure of seeing Mr. Perlman perform with students many times. GO! This is a life-changing experience.
Shops: Marie Eiffel: Not only does Marie own the best gourmet market on the island, but she is also the amazing curator behind this French-inspired boutique, and recently opened a new concept store, merci Marie. (Does she sleep?)
Sunset Beach Boutique: A beautiful assortment of clothing, gifts, swimwear, and beach accessories overseen by Liliane Jossua of Montaigne Market. Her shop selection will transport you straight to St. Barts.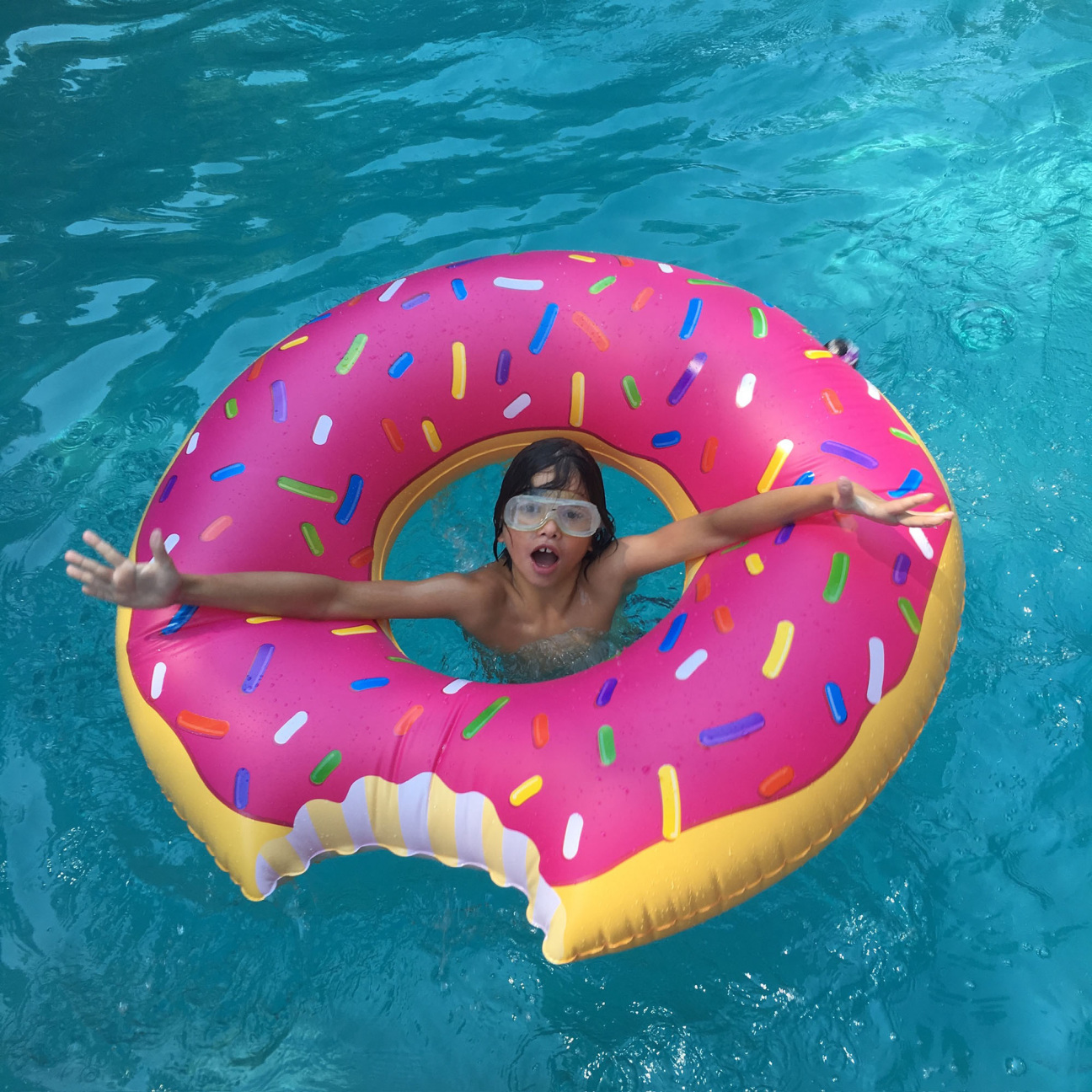 Ram Design: Lovely and unique home goods.
Dworkin & Daughter: One of my favorite spots. Leslie is a dear old friend and has the most wonderful treasures in her antique store. I always find something special for John's birthday here.
Marika's Eclectic Boutique: An amazing collection of antiques, mid-century modern pieces, and outdoor furniture. If you love it, then buy it. Items don't stay in the shop for long.
The Toy Store at Jack's: A unique mix of toys, hardware, and marine supplies that you can always find something to entertain the children (and adults) of all ages.
Pure Soul Boutique: It has a great mix of resort-style clothing, accessories, and artisan-made home goods. Owner and designer Sylma Cabrera has made Pure Soul a beloved shopping destination on Shelter Island.