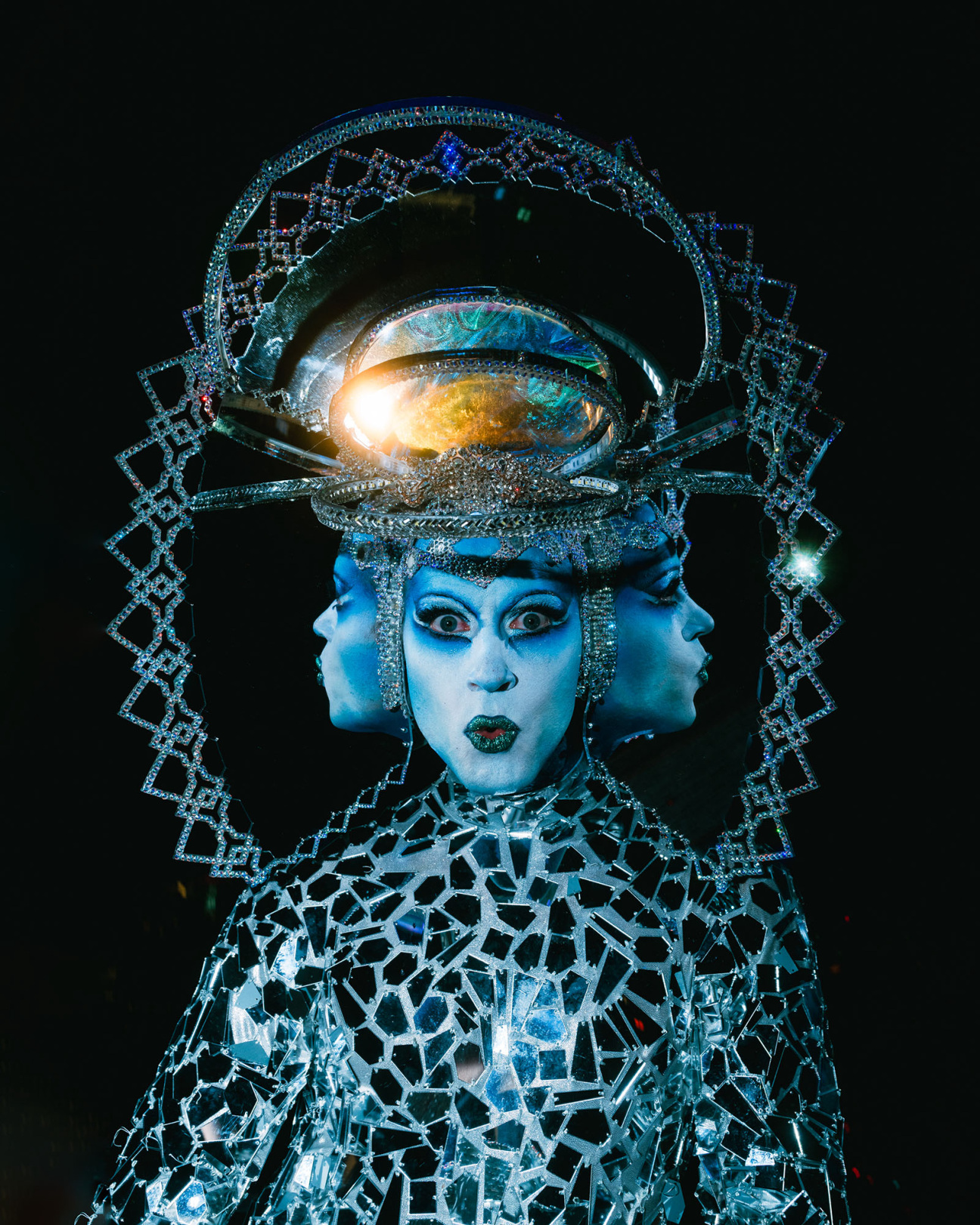 Disco balls coated the ceiling, tables, and performers at New York's Daphne nightclub last night. CULTURED's Editor-in-Chief, Sarah Harrelson, and Woven's CEO and President, Sam Moradzadeh and Danielle Barr, came together to co-host a fête in honor of the rug empire's new offspring: ozan.
Guests—including Kelly Lamb, Cliff Fong, Josh Greene, Guy Stanley Philoche, and Ariella Duker—were greeted by an outpouring of silver streamers and sequined garb as they entered the retro downtown bash. Once inside, attendees were treated to specialty mezcal cocktails and vodka spritzes while they made their way to the dance floor.
There, they were joined by performers on stilts, Darrell Thorne and The Dragon Sisters, who expertly twisted and twirled their long, fabric fans above the crowd's heads. The event was a fitting tribute for the brand, which has an outpost in West Hollywood, California, and a more recent second location in New York, as well as a new, London showroom set to open this year. The antique, vintage, and contemporary retailer plucks the best from the worldwide market, now with the addition of ozan, a wool collection inspired by Zeki Müren, an eclectic Turkish pop icon.