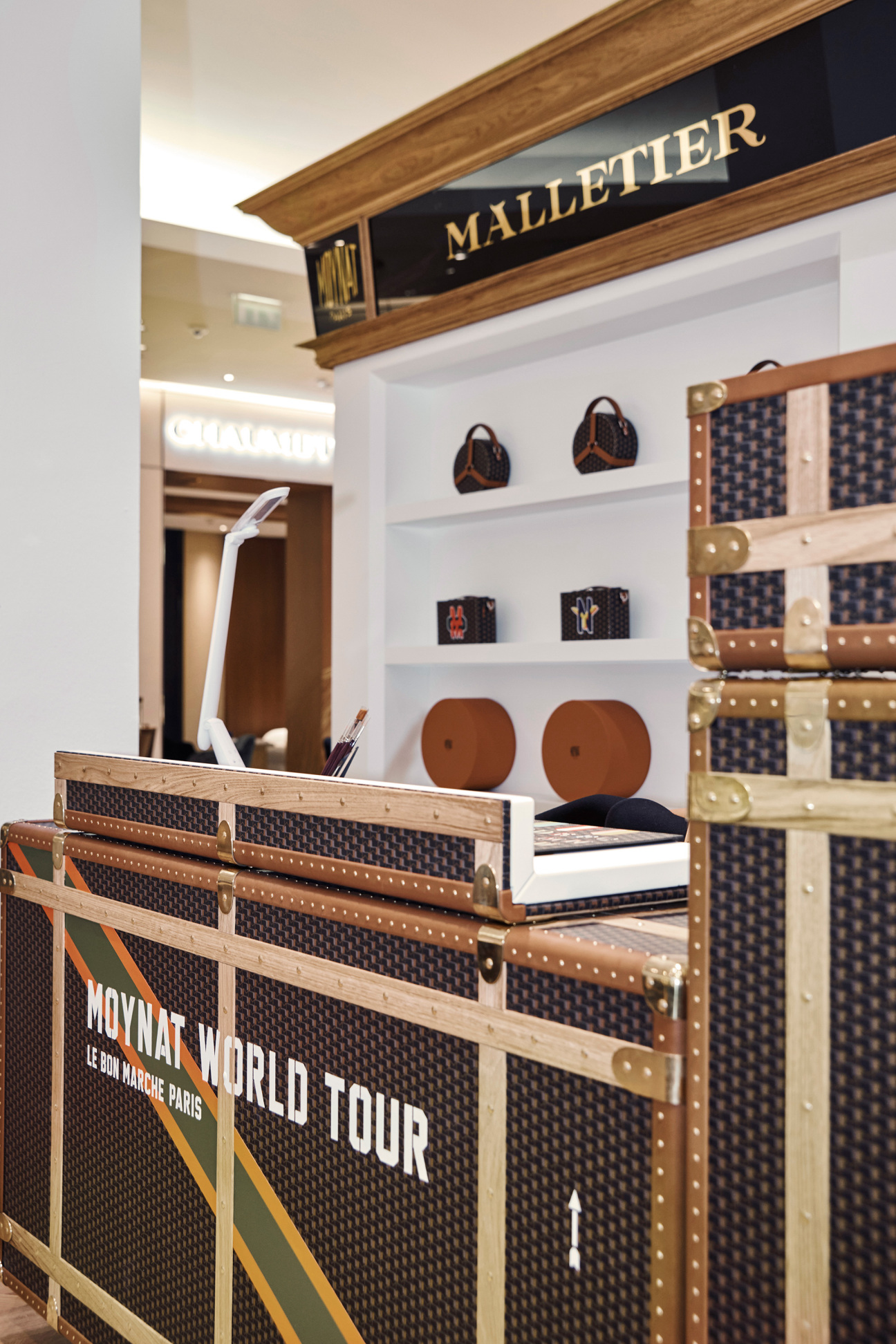 Like most iterations of an art artwork, no two objects from Moynat are alike. Even if one were to request the exact same materials, colorations, embellishments, and lettering—a staple service from the French maison—twice, they would not be the exact same. As in any medium that requires the intervention of craft, the pieces—which range from modern, baguette-esque calf leather shoulder bags to more experimental wheel-shaped pieces that reference its origins in travel—are all made by hand, overseen by the same artisan through each painstakingly-exact process and bear the special, subtle marks that come with human design. From the precise slicing and shaping of its leather through the various techniques of coating, bondage, applications of hardware, until, finally, the marquetry, a Moynat piece and its maker will spend days if not weeks bound together until perfection is achieved. Not by the mass production standards of cloning a predecessor, of course, but for its new owner.
For the last century, all of these masterful creations were rendered in Moynat's Parisian ateliers, where the house's extensive library of leathers and exotics is stored beside its workshop of personalization—that is until now. Starting earlier this month, Moynat has launched a traveling pop-up in which artists will hand-paint a range of designs on bags and small leather goods at locations around the world. To mark the occasion—which also celebrates the 103rd anniversary of its Canvas 1920 M, a durable canvas conceived specifically for made-to-order trunks—even more, the brand has introduced new lettering styles for personalization. Bolder and brighter than the typefaces Moynat has seen before, the new designs recall the vibrancy of Parisian street art, and feature oversized initials interlocking in a loud, Art Deco style. The special service is available on backpacks, small leather goods, shoulder bags, and totes, one of which is available in a limited new range of colors.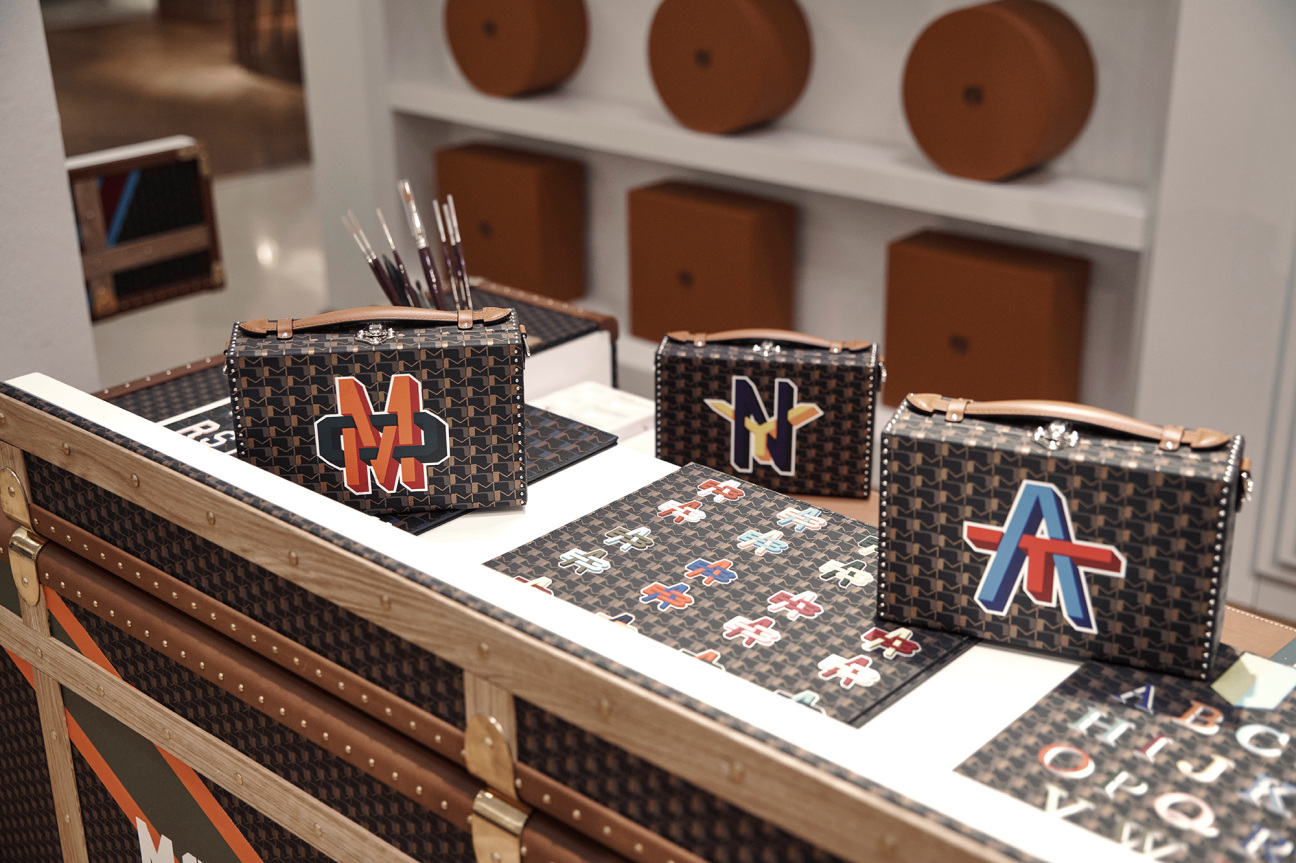 Entitled Moynat World Tour, the pop-up will be at Paris's Le Bon Marché Rive until Feb. 18, before traveling to Japan, China, Korea, and the U.S.