Welcome to This Week in Culture, a weekly agenda of show openings and events in major cities across the globe. From galleries to institutions and one-of-a-kind happenings, our on-going survey highlights the best of contemporary culture, for those willing to make the journey.
"Red Green Blue" by Paul Pfeiffer
Paula Cooper Gallery New York
Paul Pfeiffer has teamed up with the University of Georgia's Redcoat Band on a new audio/visual installation. The artist's film, the first in a forthcoming three-part series, examines the multiple streams of sensory information constantly bombarding us with tight, abrupt shots. As the chaos of the stadium erupts, Pfeiffer cuts to the cemetery just outside its walls, treating the viewer to reverberations that travel through the city. "Red Green Blue" is on view through December 22, 2022 at Paula Cooper Gallery's 521 West 21st Street location in New York.
"Go to hell, bitch" by Borna Sammak
Morán Morán Mexico City
Borna Sammak is coming to Mexico City with a solo exhibition at Morán Morán. The collection of seven paintings, made between 2018 and 2022, see the artist experimenting with everything from embroidery to collage, along with heat transfers and beach towels. The artist's multimedia work tests the bounds of traditional paintings, creating abstract imagery from found materials. The exhibition is on view at Morán Morán's Mexico City gallery through December 22, 2022.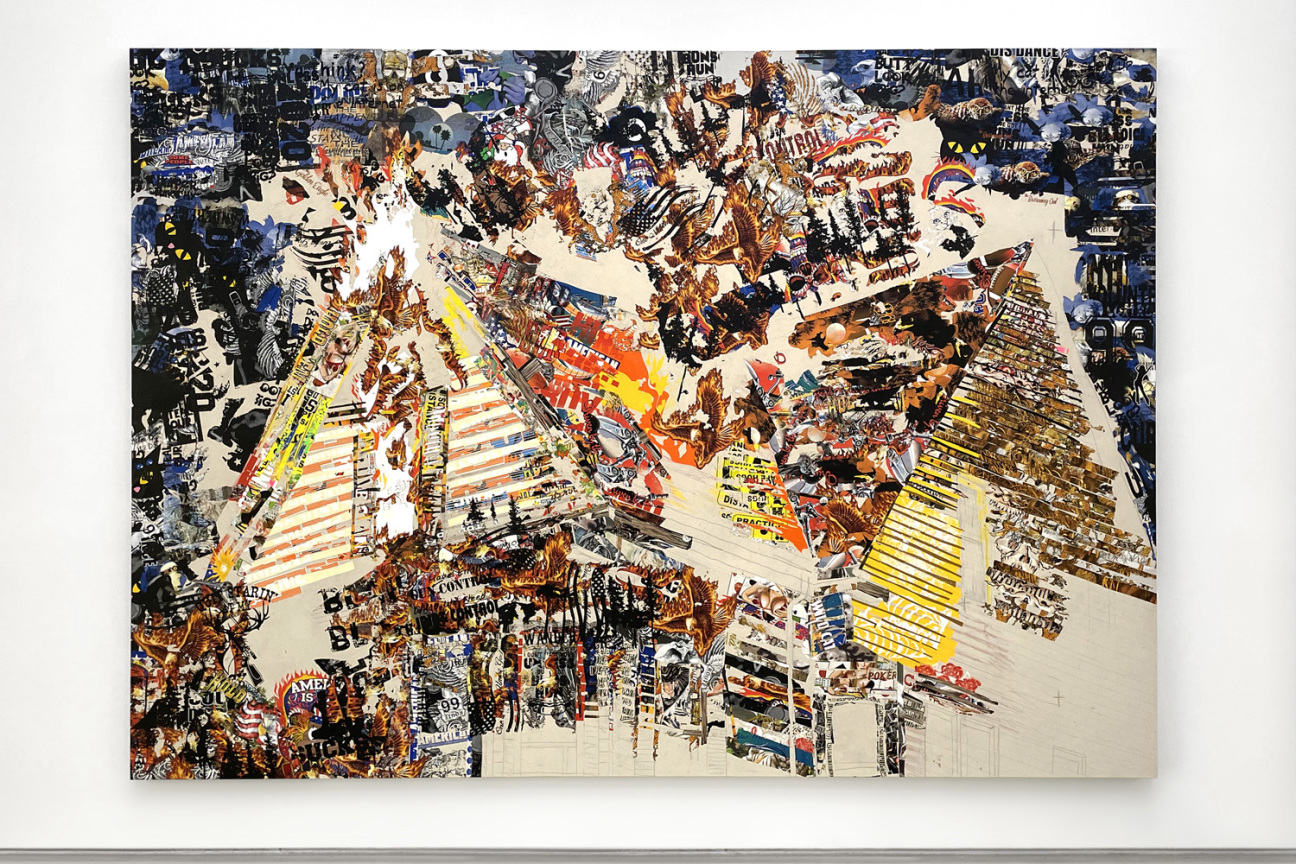 "Cursed Objects" by Meriem Bennani
Clearing Brussels
The objects in Meriem Bennani's Brussels exhibition are off-putting for sure. Whether they are "cursed" per se is up to the viewer. Bennani's moving works of art are a feat of design and ingenuity, feturing bizarre combinations of palm leaves and TV screens. With an air of mystery, it's best to show up without any expectations. The collection of sculptures is on view through December 23, 2022 at Clearing's Brussels location.
"HUMPTY \ DUMPTY" by Cyprien Gaillard
Lafayette Anticipations and the Palais de Tokyo Paris
Le Défenseur du Temps, an automaton installed in the Horloge district of Paris in 1979, was last working in 2003. Now, with help from Cyprien Gaillard, the magnificent clock is ticking again as one half of the artist's two-part exhibition "HUMPTY \ DUMPTY." Le Défenseur du Temps has been renovated and moved to Lafayette Anticipations, while Gaillard has curated a collection of artwork at the Palais de Tokyo that examines the cyclical nature of collapse and reconstruction. Both shows are on view in Paris through January 8, 2023.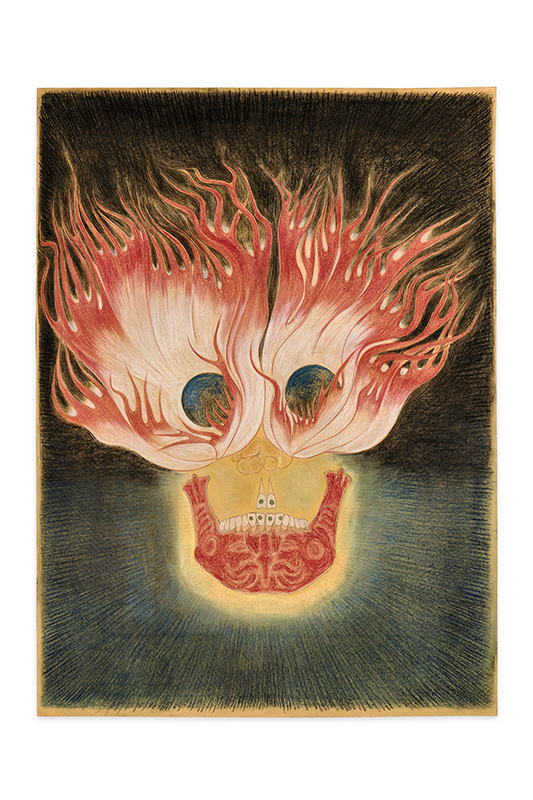 "Shadow House" by Javier Barrios
Pequod Co. Mexico City
The focal point of Javier Barrios's latest exhibition is a greenhouse designed by the artist. It is accompanied by a text from Joaquín Segura that reads in part: "The history of the greenhouse is, in a way, the crystallization of the immemorial trope of the eternal—and futile—battle of man against nature." Also included in the show is a selection of Barrios's drawings from his ongoing "Buddhist Visions of Hell" series. "Shadow House" is on view through January 21, 2023 at Pequod Co. in Mexico City.
"Snakes & Ladders" by PJ Harper
Good Black Art New York
Good Black Art is presenting the first solo and international exhibition of up-and-coming artist PJ Harper. He is best known for his sculptures of it-girls, cast in bikinis, as mermaids, or striking Insta-worthy poses. For this show, Harper has alternatively found inspiration in the game Snakes & Ladders, here presenting the serpent as a symbol of strength and transformation. The sculptor lampoons the "two steps forward, one step back" pace of political progress in this new selection of work, on view from November 17 to November 20, 2022 at 35 Meadow Street in Brooklyn, New York.