Over the course of their lifetime, Gordon and Ann Getty curated one of the most distinguished and diverse private art collections in the world, which all lived under the roof of their San Francisco mansion. While most private collections typically have a singular focal point, theirs was varied and significant across all categories. Specifically, the Getty home was filled with an impressive selection of fine art, as well as some of the best decorative art in the entire country. In 2020, prior to Mrs. Getty's death, the couple agreed to sell the high value collection, which officially begins today with proceeds benefiting the Ann and Gordon Getty Foundation for the Arts, which is dedicated to the support of arts and science organizations.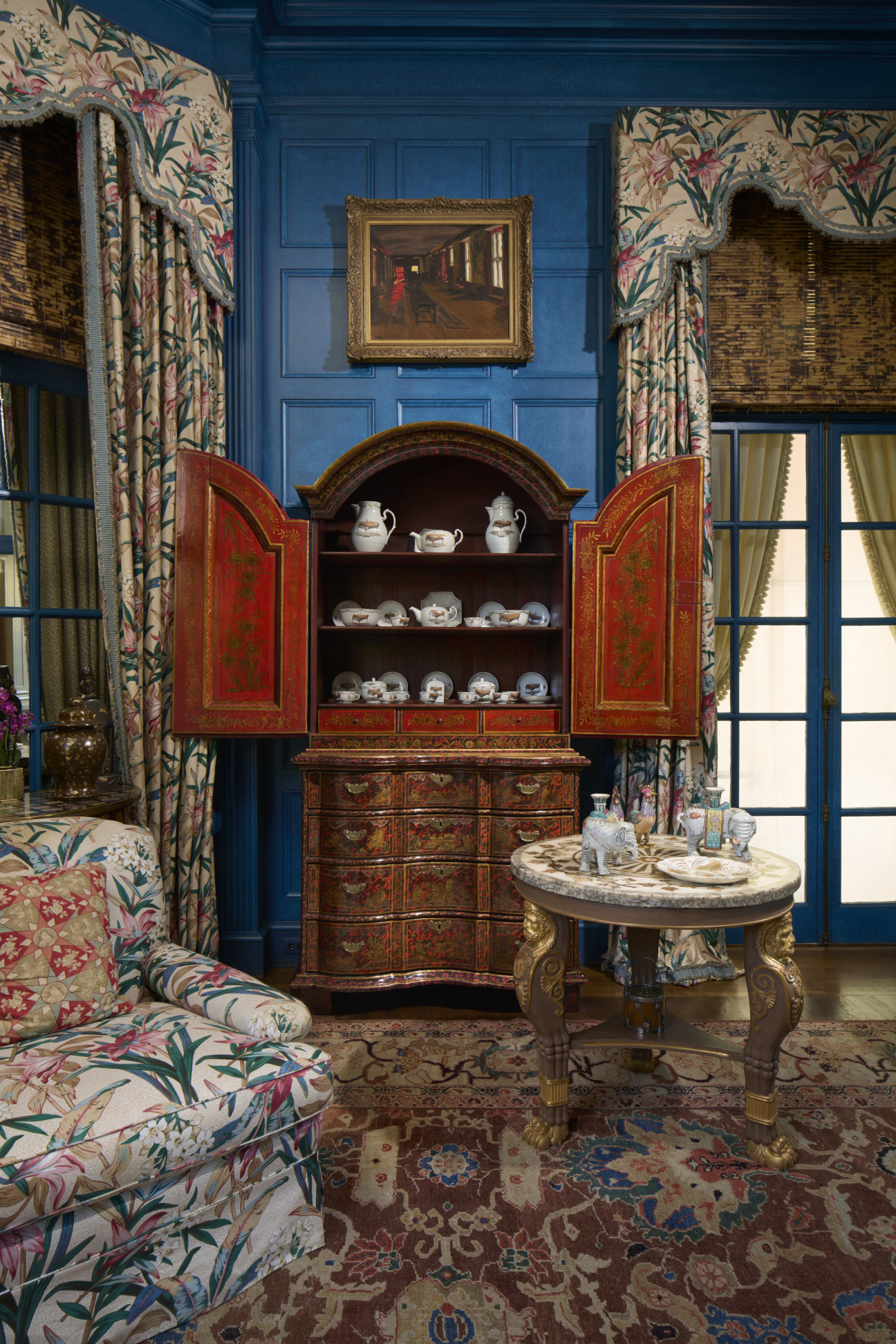 Following displays in Shanghai, London, Paris, and Los Angeles, the New York exhibition at Rockerfeller Center showcases the entirety of the Getty collection in over 1,500 lots and is shown in recreated rooms from the original mansion.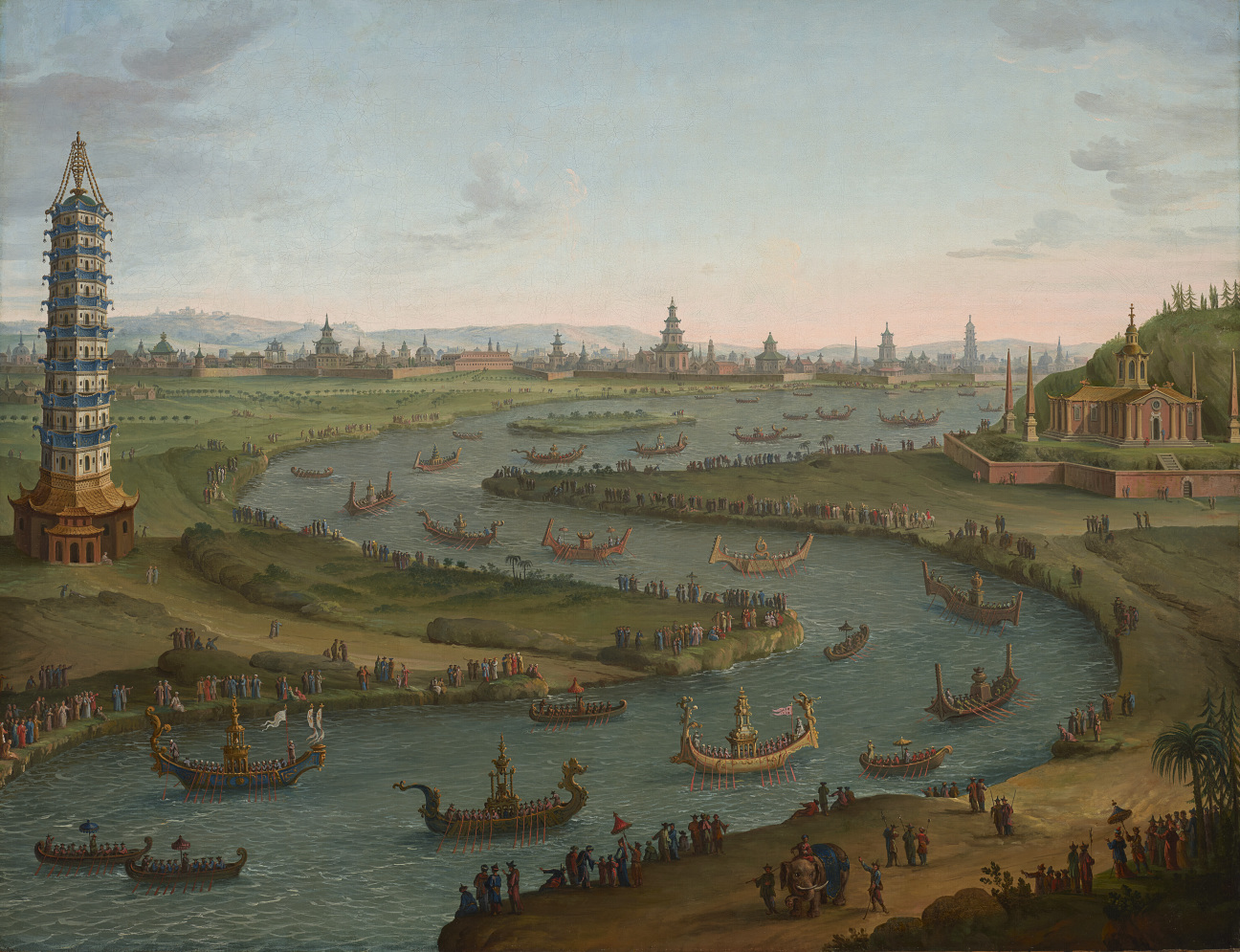 Walking through the space, which is now open to the public, is overwhelming in the best way possible. How do you make a statement when everything you own is a statement piece? Known for her distinct, maximalist taste, Mrs. Getty meticulously curated every inch of her home. She did not shy away from busyness, in fact, she ran towards it with a vibrant mixture of patterns, textiles, and colors nor was she afraid of combining works from different cultures, time periods, or artistic styles. For instance, her re-seen, jewel-toned dining room is lined with inset wall panels from the early 18th century, which previously belonged to Augustus the strong.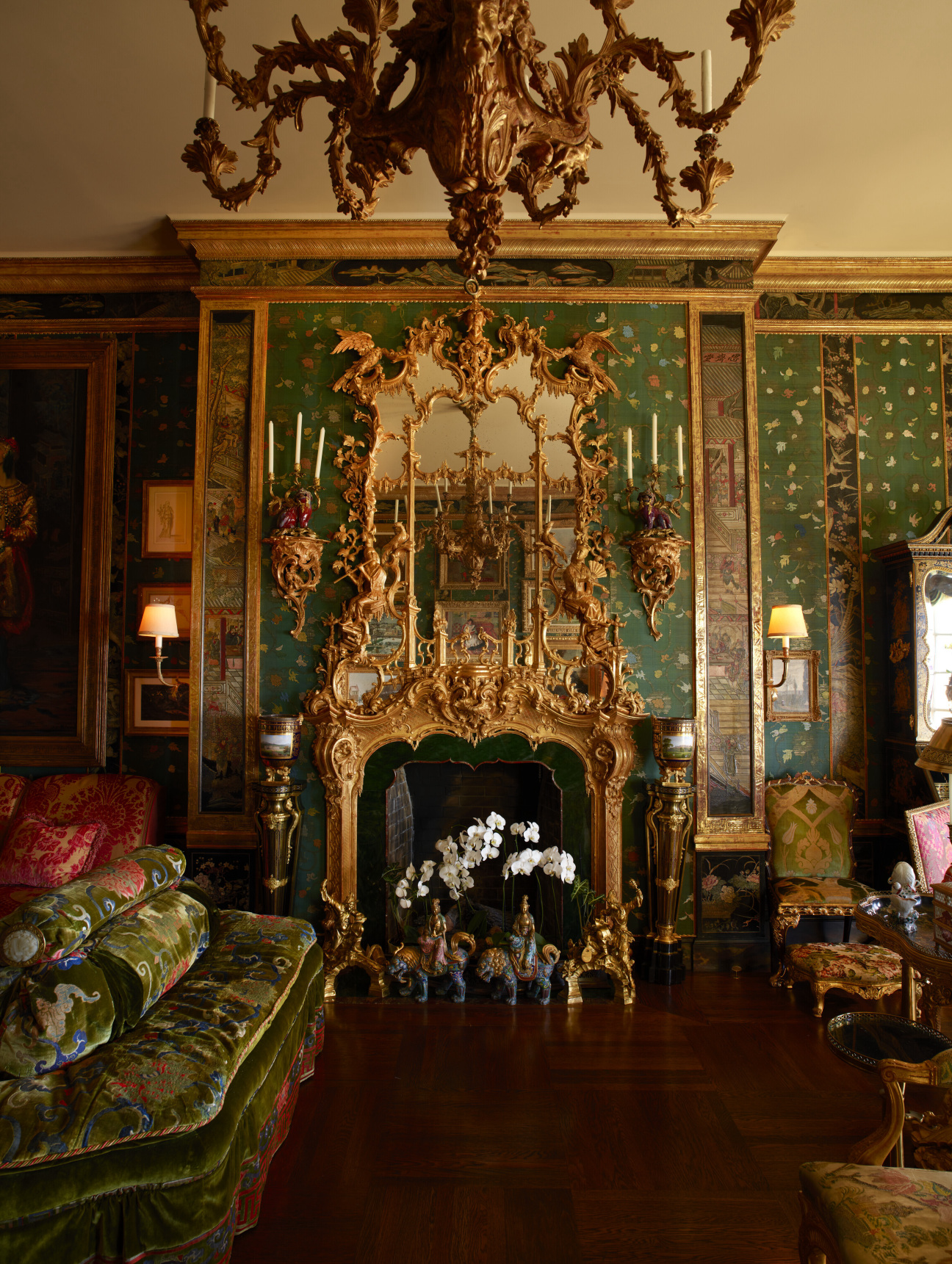 Likewise, the west portion of the gallery includes the Chinese hallway, a blue parlor designed by Sister Parish, the Turkish-style guest bedroom, and the floral master bedroom which features a Thomas Chippendale bed. The drawing room, on the other hand, features a gallery wall, on which many of the couple's most iconic and valuable pieces were layered above a red couch–one of these being Lavacourt, l'hiver by Claude Monet.
Today, the auction begins with an evening sale, dubbed Volume 1, which includes important pictures and decorative arts. This initial portion of the collection is showcased in a more traditional, museum-esque style in order to highlight each individual work and it includes a mixture of decorative pieces, old master paintings, Chinese artworks, impressionist pieces, and 19th and 20th century paintings,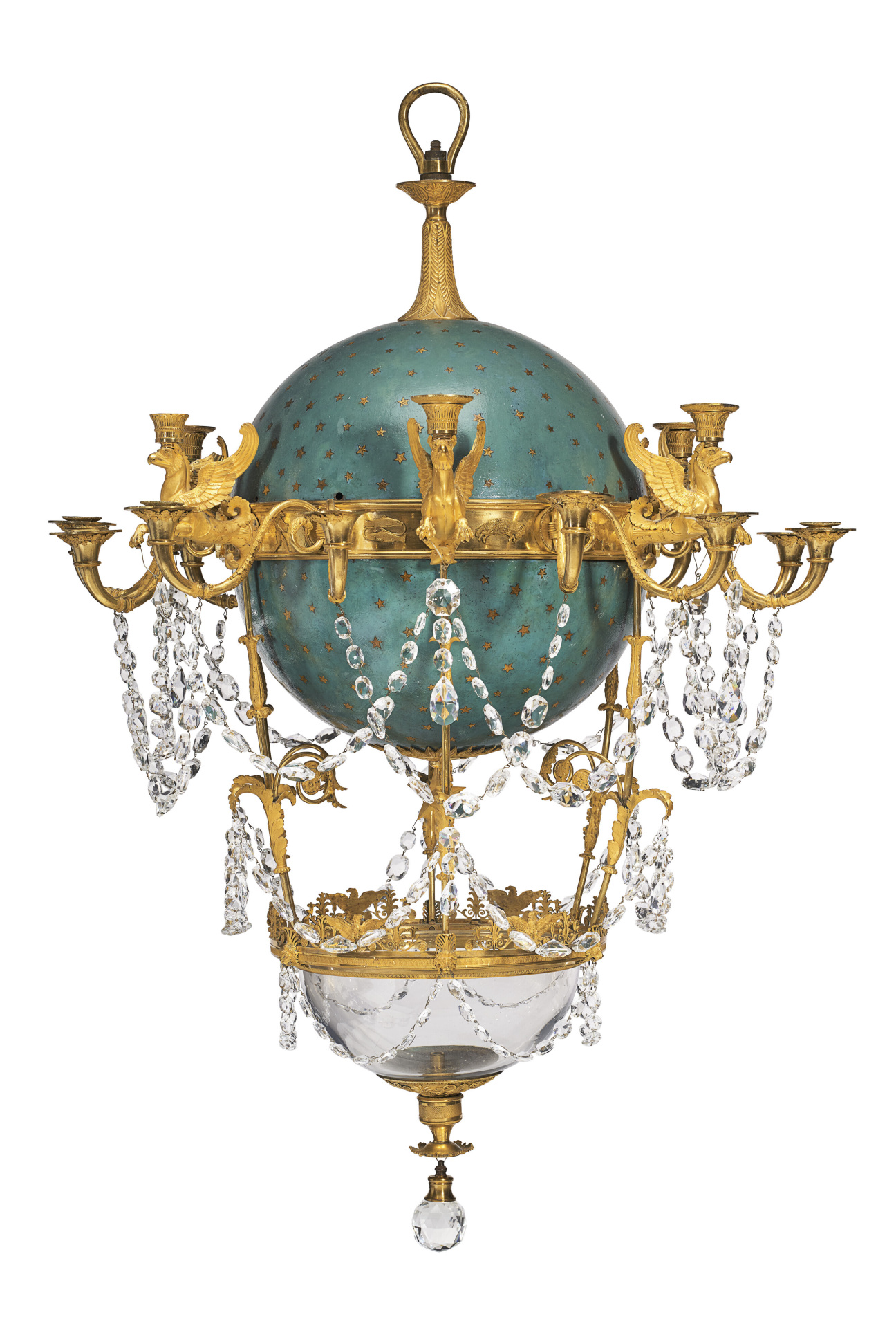 Christie's Vice President and Specialist in Private and Iconic Collections, Elizabeth Seigel shares, "the lots selected for our part one sale are the best of the best across all categories." The estimations vary throughout this category, with the most anticipated being a Canaletto by Giovani Antionio Canal, whose estimated value is between $6 and $10 million dollars. Meanwhile, the Chinese cranes that stand either side of the Canaletto have a comparably low estimate between $80,000 to $120,000.
Other highlights of the first section of the collection include works by Pablo Picasso, Edgar Degas, Mary Cassat, Bernando Belloto, Henri Mattise, Camille Pissaro, Éduard Manet, and many others. In addition to the live sales, there are also a series of online sales consisting of lifestyle and luxury items, including textiles, handbags, and jewelry owned by Mrs. Getty. Seigel elaborates, "in some cases those are most expensive but also many are unique storytelling pieces that either have the most impeccable provenance or the rarity."
The Ann & Gordon Getty Collection auction and immersive experience runs through Oct 23, 2022 at Christie's at 20 Rockefeller Plaza, New York, NY 10020.