There are freshly cut kangaroo paws, cosmos ,and tendrils of heather on the table in a small green glass. It is a hotel room and yet this arrangement, in its subtle wildflower beauty, signals that someone who cares, someone with generous bones in their body, was here making things better as if it were theirs. In the end, it is this attention to the human touches and this generosity of spirit that defines what is luxurious about the recently-opened Aster: a membership club and suite-only hotel on Hollywood and Vine in Los Angeles.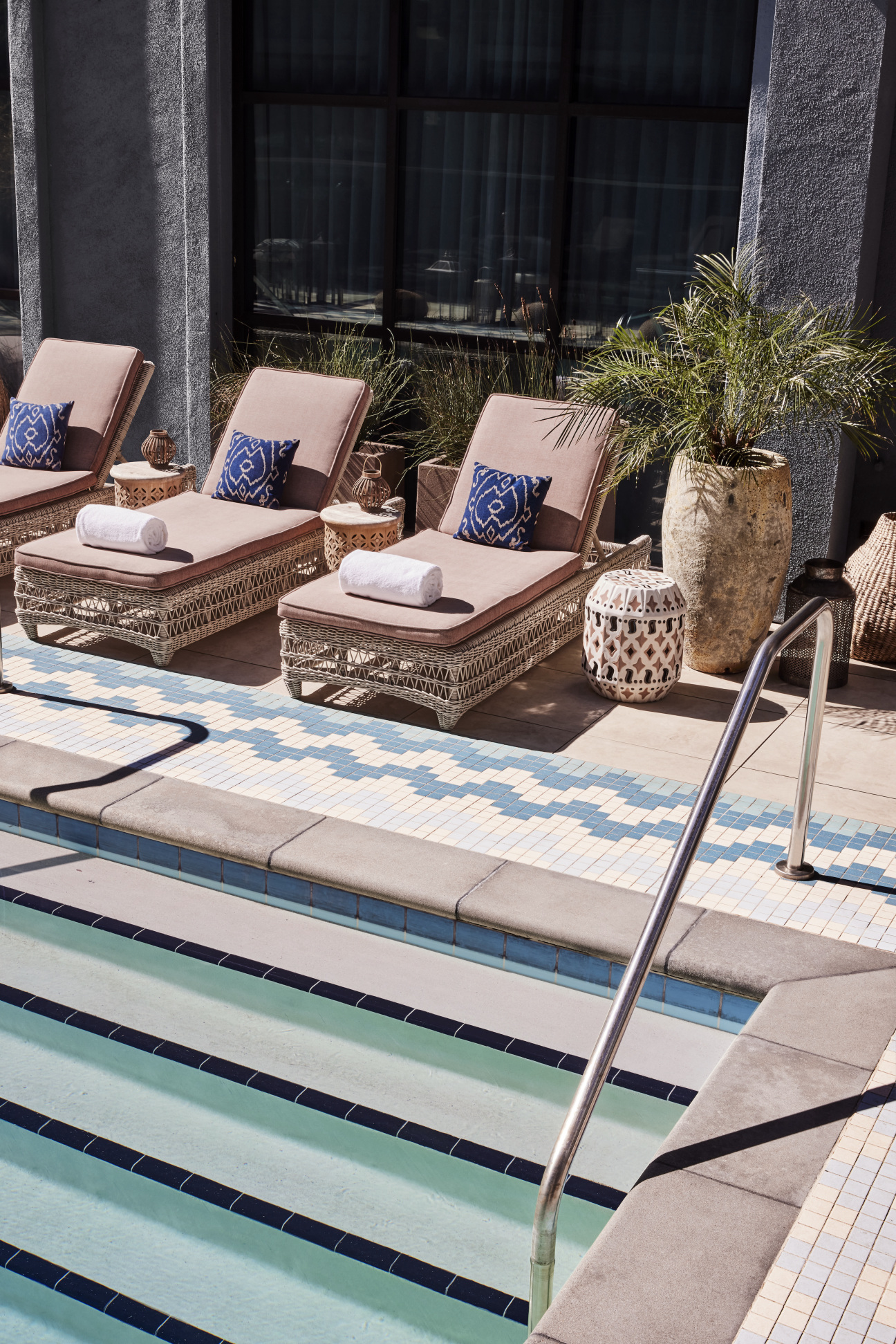 "Los Angeles is arguably oversaturated with clubs, so we knew whatever we were presenting had to be different," says David Bowd, co-founder of the Aster and CEO of Salt Hotels at-large, while leading a tour through the softly-opened space. "And I think the thing that makes the Aster different from the core is that we wanted it to be about inclusivity and generosity, because we truly believe the best kind of parties always are intergenerational and diverse." And Bowd should know. He along with his partner and Creative Director Kevin O'Shea have had their hands in places of legendary revelry like the Chateau Marmont and London's Chiltern Firehouse. The Aster is then perhaps poised to do the same for the next decade in LA with its omnivorous outlook on its member makeup and the expert staff they've cultivated.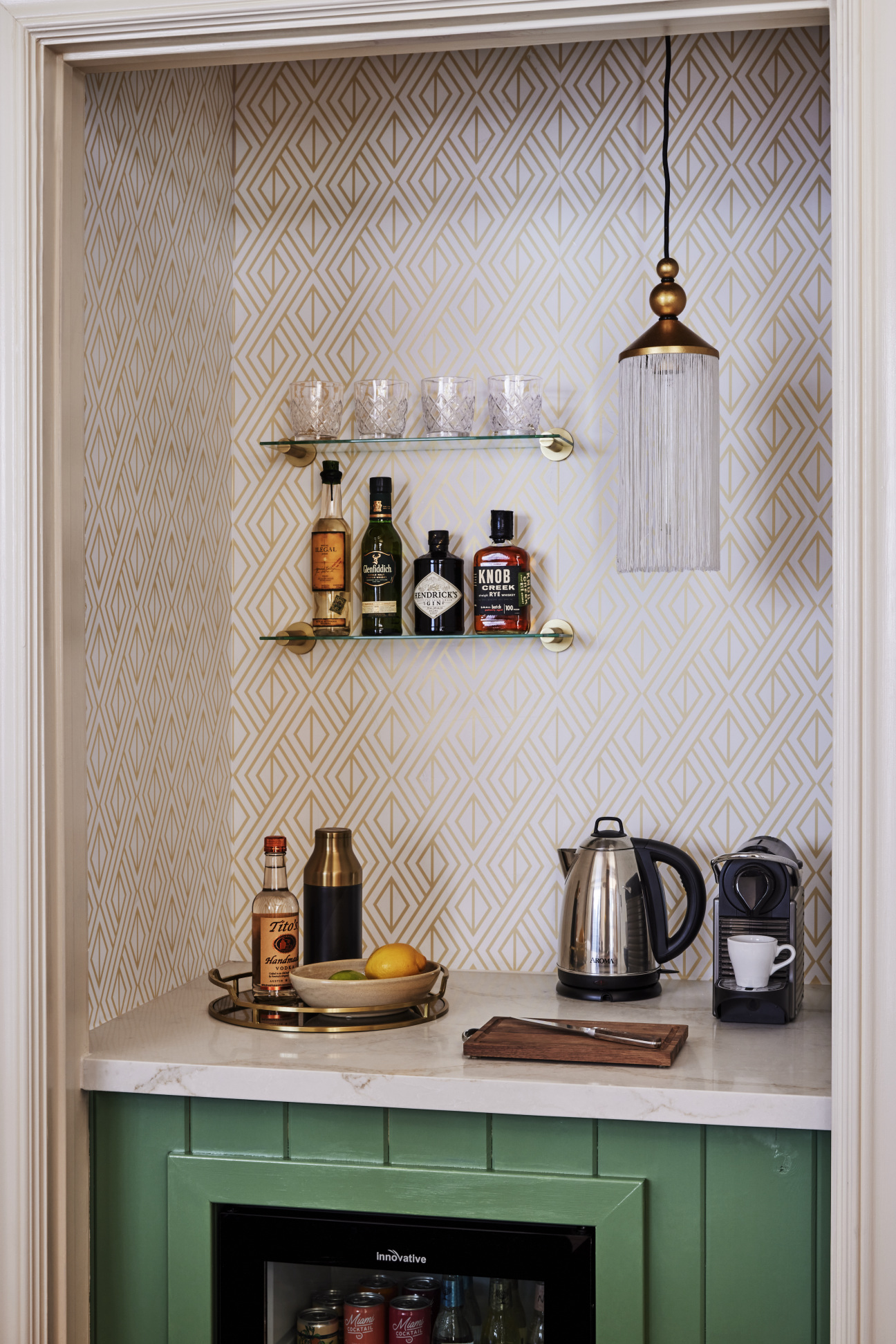 The property itself is a bit of an oddity: a 2000s era build that never found an occupant that could make its six floors of rooms sing, even with the addition of a pool and the building out of a rooftop. Enter Salt Hotels group who swept through the space, and have lit up its manifold corners and plush carpeted floors with rattan, jungle pop, and warm woods. It now boasts a suite of restaurants for regulars to shake up the routine, an elaborate gym complex that includes space for IV drips and pilates reformers, bookable sound studios for podcasters to talk in peace, and a cabaret stage for programming that has already featured stand up comics, DJs, and drag performers. The rooftop is the pièce de résistance—a large wooden complex with bars, firepits, an outdoor movie screen, a lemon grove, and uninterrupted views of the Hollywood sign and their neighbor, Capitol Records, who occasionally sends over acts, such as Duran Duran and Fletcher, for al fresco acoustical sets.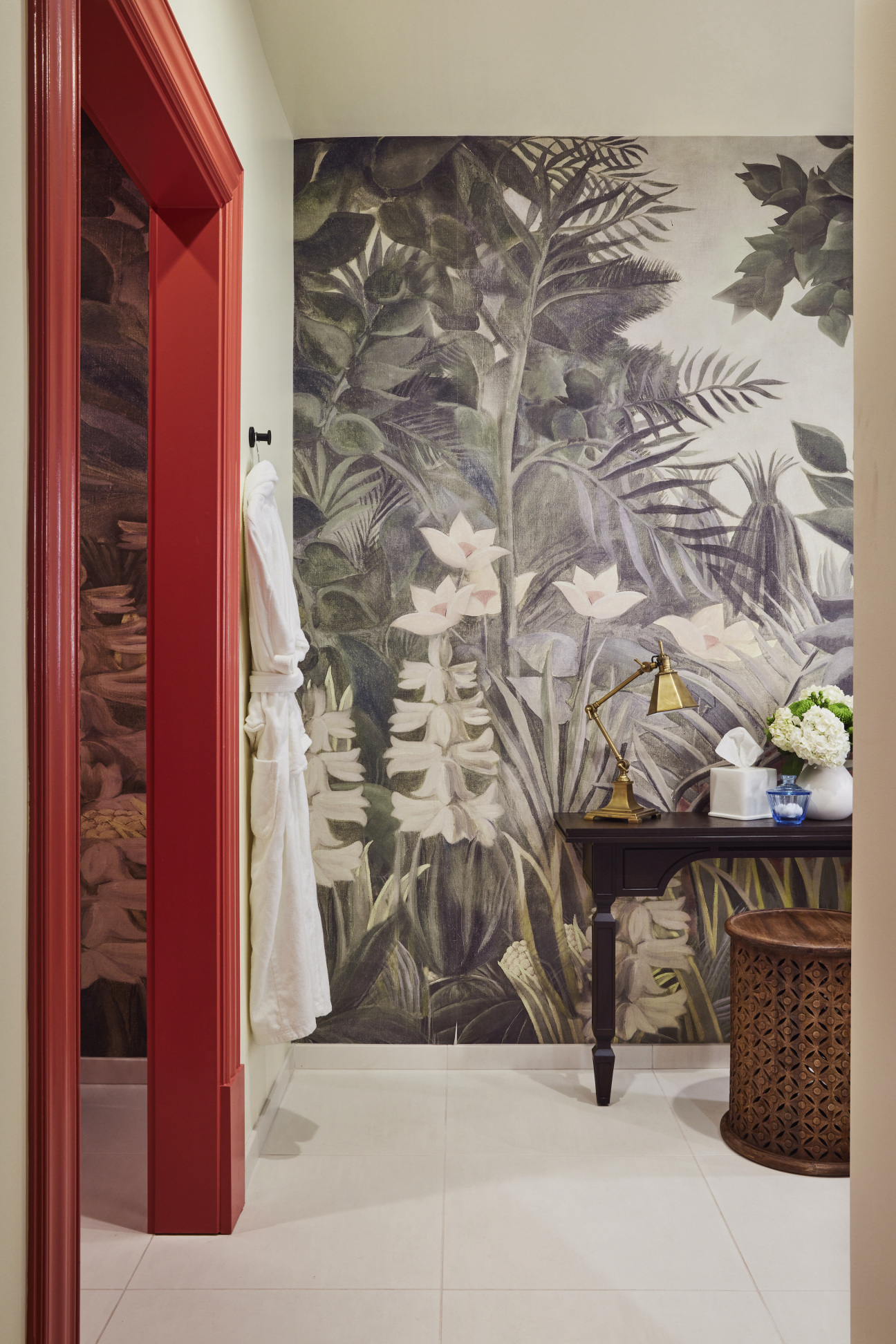 "We don't want to be the neighbors that keep everyone up, but we do want to host intimate events for great artists," Bowd says. The Aster's sensitivity to the complexity and diversity of people's needs is what makes it great. Every detail seems to manifest this ethos, whether it's the tempting mix of snacks found in the mini bar or the variety of spaces that are bookable for private events. Everything is about maximizing ease while adding a touch of warmth. The feeling of walking through the club reminds me of Mary Poppins's magical purse—an optimistic bag of treats and tricks that keeps unfolding with every new wish. It's a place for the individual that wants everything, all at once to hide away. This association makes the Aster primed to be a favorite for actors, musicians, and stylists looking to make some place to home for a little while.
The Aster is now officially open at 1717 Vine Sreet, Los Angeles, CA 90028.