Now open at the Fresno Art Museum, "A Queen Within: Adorned Archetypes," is a large-scale institutional group show that integrates fashion designers and artists. On view through January 2023, it marks the third museum stop for the exhibition curated and designed by MUSEEA, and was previously seen at the New Orleans Museum of Art and Museum of Pop Culture in Seattle.
The muscle behind the project is St. Louis, Missouri-based arts organization Barrett Barrera Projects, which is committed to sharing and augmenting art and culture through contemporary traveling exhibitions. The company was founded in 2014 by Susan Barrett to be a catalyst in producing contemporary fine art and fashion experiences for a wide array of audiences, including those who may not otherwise have access to boundary pushing programs. "Susan is very much the creative vision, and I'm a much more the structured thinker," explains Vice President Kelly Peck, who says that many of the artists that the organization worked with in its beginnings like Charlie Le Mindu have been critical to its development. Since then, Barrett Barrera Projects has become an instrumental force in drawing new audiences to institutions. "Susan and I both came from a museum background and understood how museums work. The Fresno Art Museum is a relationship we will cultivate for many years to come."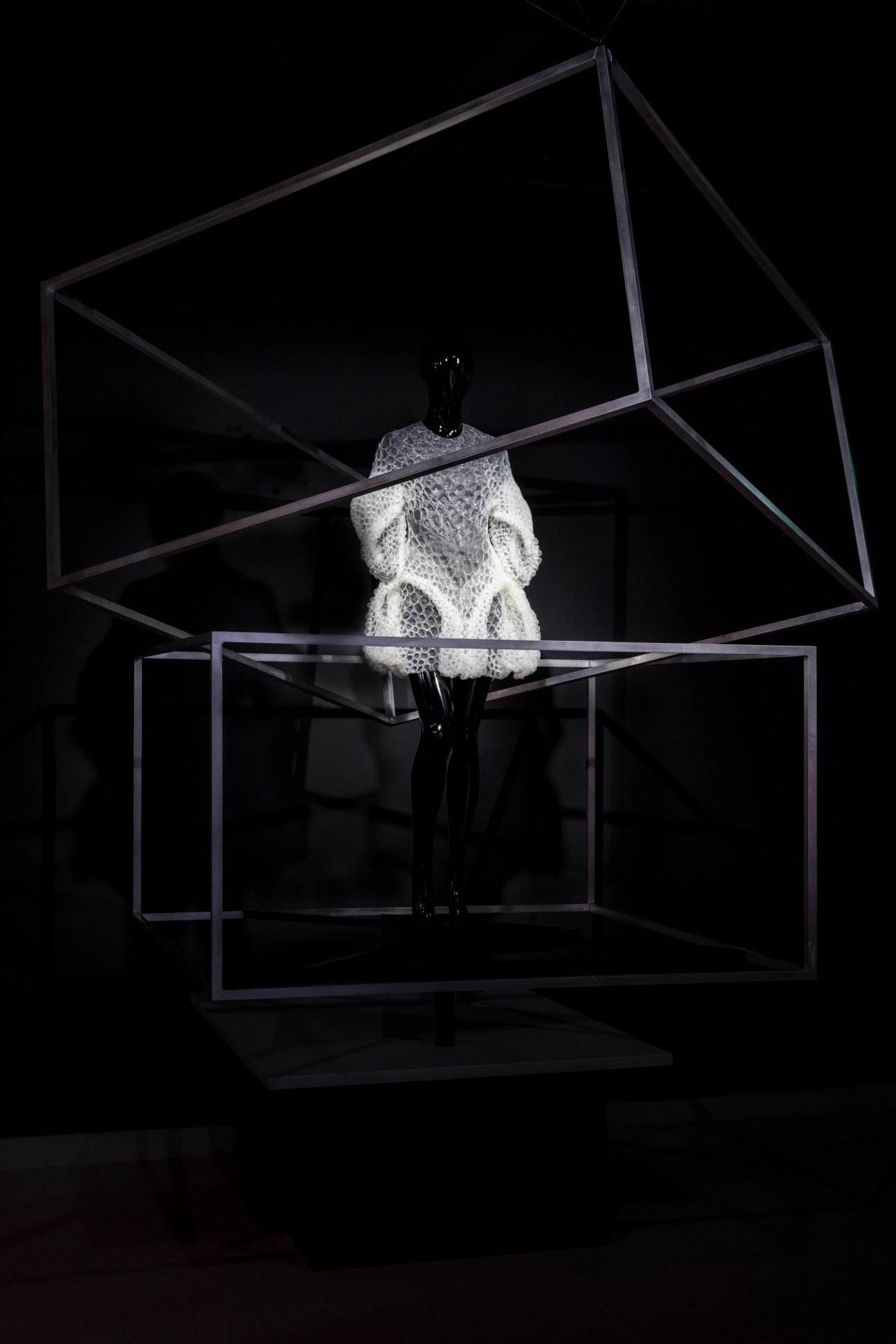 The exhibition's location in Fresno—a city in the Central Valley of California with a predominantly agricultural economy—allows children and adults to engage with international high fashion who wouldn't have otherwise been able to. "There was so much excitement at the opening. It was really lovely to have so many community members express such enthusiasm for innovative fashion," explains Peck. "What I find compelling about 'A Queen Within' is that it's not just about beautiful objects. In the 'Explorer Archetype,' for instance, an understated Tommy Hilfiger piece that presents as a flannel shirt is really addressing accessibility for the estimated 15 percent of the population who live with disabilities. It asks us to embrace a more inclusive idea of the human body." Other notable pieces in "A Queen Within: Adorned Archetypes" include works by David LaChapelle, Vivienne Westwood, Studio Roosegaarde, Maison Margiela, and more.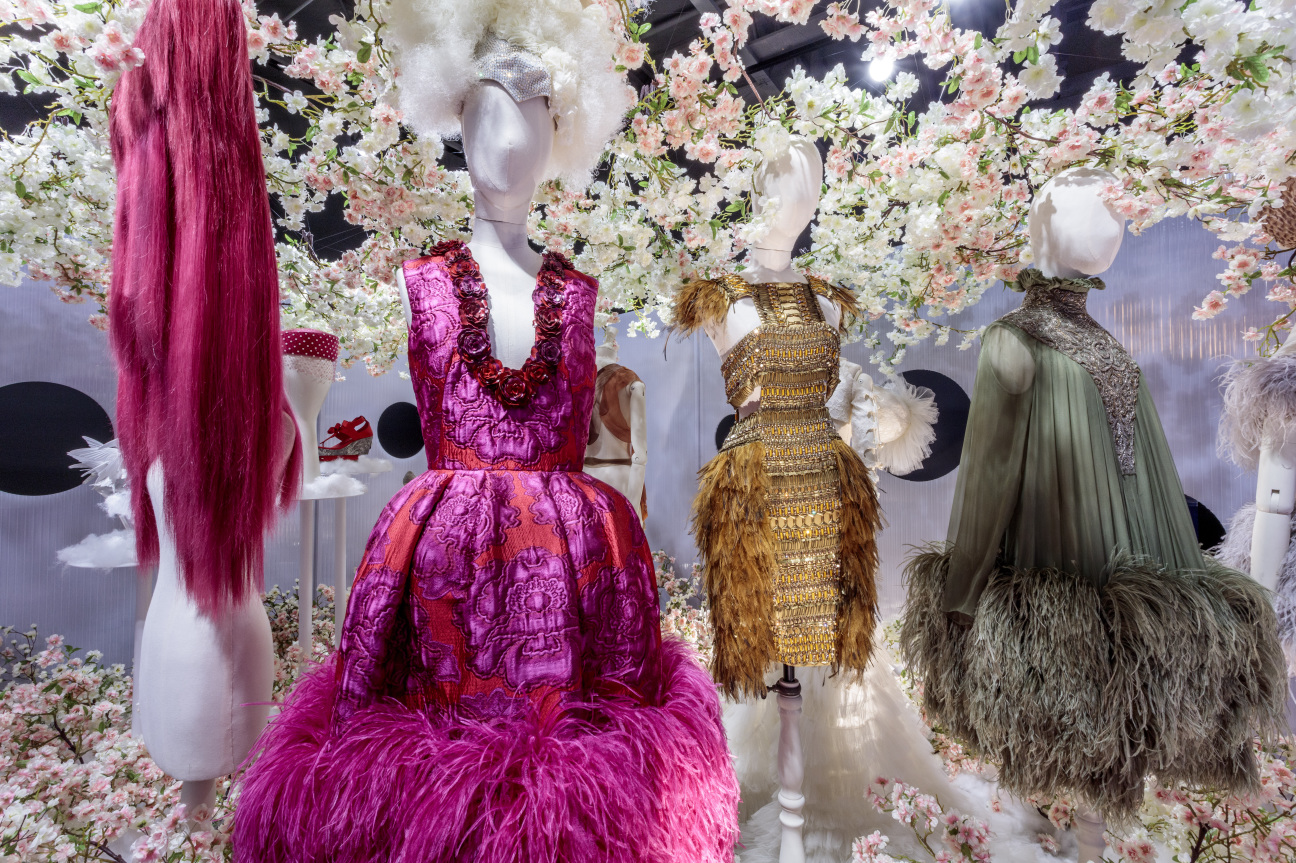 Stewards of the most comprehensive collection of Alexander McQueen's works, Barrett Barrera Projects also recently acquired all of photographer Ann Ray's archives, which feature over 32,000 images she took during her 13-year friendship with the iconic designer. "It's important for us in terms of building the collection and how we manage it," says Peck, who hints at "Lee Alexander McQueen & Ann Ray: Rendez-Vous," an upcoming exhibition that features both creatives later this December at the Crocker Art Museum in Sacramento, California before heading to the Columbia Museum of Art.
In tandem with "A Queen Within: Adorned Archetypes," Barrett Barrera Projects is also showing "To Survive on This Shore," at the Newcomb Art Museum in New Orleans which features, as Peck explains, "photographs and interviews with transgender and gender nonconforming older adults."
"A Queen Within: Adorned Archetypes" is on view through January 2023 at the Fresno Art Museum at 2233 N First St, Fresno, CA 9370.