Detroit is rightfully beloved as the birthplace of pop, R&B, punk rock, and techno—and the origin of the modern assembly line and automobile. But the city has a deep past and bright future in other arts industries, heralded by its 2015 designation as a UNESCO City of Design. This September, the advocacy group Design Core carved out the entire month for exhibitions and celebrations of the city's local genius and global reach.
The month began with a distinctly Italian flavor, thanks to Gucci. This summer, the brand opened its first Detroit store, spanning the ground floor of a 1911 building listed on the National Register of Historic Places for its highly decorated Renaissance Revival architecture. Fans waited for hours to score a piece of the second limited-edition capsule collection Gucci made with Tommey Walker, founder of clothing brand Detroit Vs. Everybody. DVE 2.0 celebrates Gucci's North American Changemakers initiative; on September 8, the city's Museum of Contemporary Art fêted the Changemaker's scholarship program, which awarded a dozen students academic grants and mentoring opportunities at Gucci. Work by awardees like Detroit's own Mira Hughes, who made a series of charcoal drawings of growling teeth, and the chic fashion illustrations of Washington, DC-based Kaya Ugorji, stood out to the peacocking revelers who packed MOCAD's Midtown building, a former auto dealership.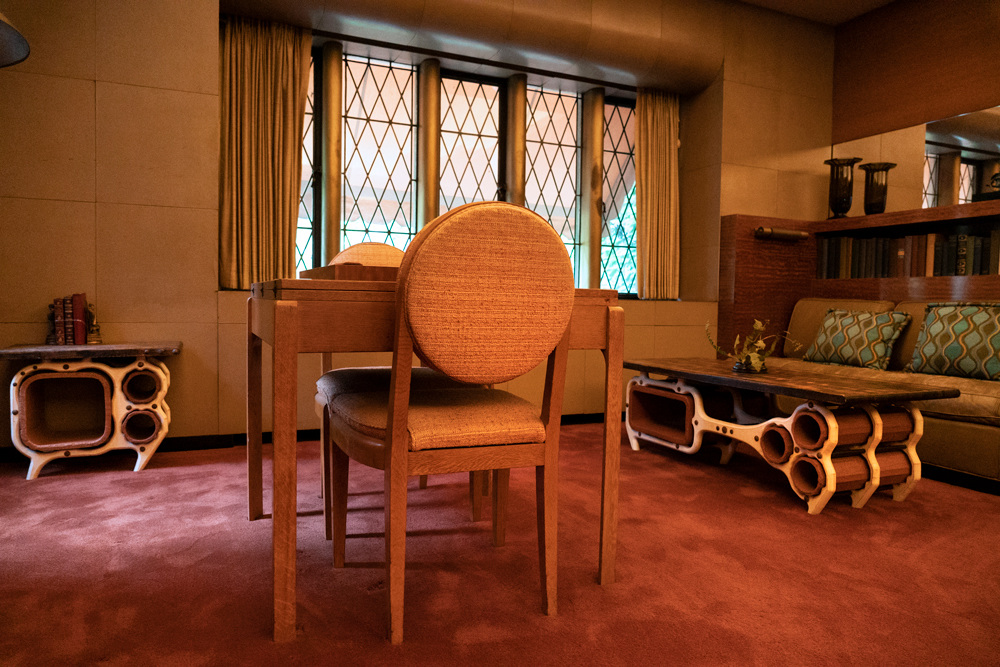 Back downtown, the Consulate of Italy in Detroit and the Dante Alighieri Society brought in the legendary Palomba Serafini Associati to curate "LoveITDesign." Classic furnishings by Roberto Palomba, Giorgio Armani couture, and other Italian masterpieces take pride of place in the marble lobby of one of the city's finest International Style landmarks. With such an agile integration of past and present, one only needs the future—and it's also here, courtesy of the entire exhibition's presence in the Metaverse, marking the first time a government entity has set up shop on the digital platform.
A show at the Ford Museum also explores the integration of technology and technique. "Craft in the Digital Age" places work by contemporary Detroit artists and designers throughout Edsel and Eleanor Ford's 1929 Albert Kahn-designed lakeside home in nearby Grosse Point, Michigan. Sara Codarin and Karl Daubmann's eye-tickling prints on paper, produced digitally with the aid of a retired automotive welding robot, hang in the residence's aerodynamic "Modern Room" study, near puzzling terracotta and birch tables by Paul Karas. In Eleanor's dressing room, Shaina Kasztelan's End Forced Parenthood terrifies with an eBay-sourced assemblage of clowns, doll heads, and lace. Work by Victoria Shaheen strikes notes of whimsy, courtesy of Odd Fellow Twins, a silicone cast of sentimental architectural elements that unfurls like a tongue from a study's fireplace, and the melancholia of Sea Foam Melting in the Sun, another silicone cast that impossibly seems to be expiring in the north hallway's midcentury modern armchair.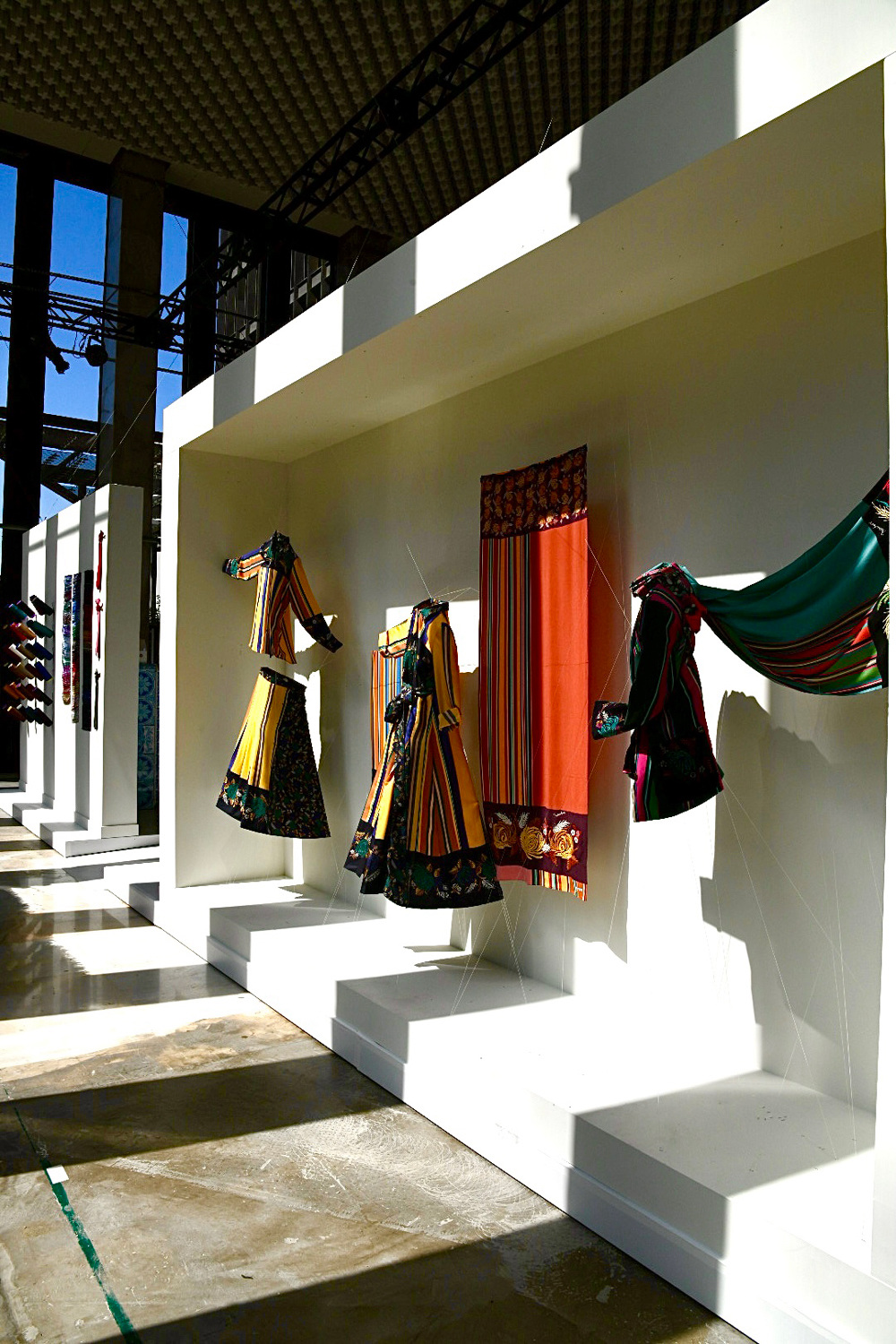 Detroit is a birthplace of Modernism, of course, with the nearby Cranbrook Academy of Art, justly famed for nurturing talents Harry Bertoia, Florence Knoll, Charles Eames, and Ray Kaiser. Here, the school opened a show of chairs by some of its most exciting past and present students on September 24. The city's Pewabic Pottery studio both precedes and rivals bigger names like Heath with its iridescent and elegant tilework. As the Month of Design rolls on, though, the city remains focused on utilizing its history to craft a better future, with events around town and at the College for Creative Studies that explore the legacy of Black landscape designers, contemporary woodworking, and mobility in transportation design. As Palomba said one sunny morning as he put finishing touches on the LoveIT show, "The stone is in the water, and the ripples are being felt. The Renaissance was not built from the ruins of the past; it's something built from the roots." Few American cities have stronger roots than Detroit, and few have bigger ripples. Its Renaissance has been happening for a century; the world just needs to catch up.