At 9:00 a.m. on a Tuesday morning, I woke up in the apartment I was catsitting just a few doors down from mine. I had done research the night before and every article I had read insisted you get there at dawn. I figured 9:30 a.m. was much too late but I decided I'd take a chance for the sake of it. I had heard that being in line for The Public Theater's infamous Shakespeare in the Park tickets was a vital test of endurance. The bloggers and writers alike informed me to bring foldable chairs, blankets, food, water, and everything else in your apartment. I thought I was so ill-prepared that I began to have visions of myself on a stretcher.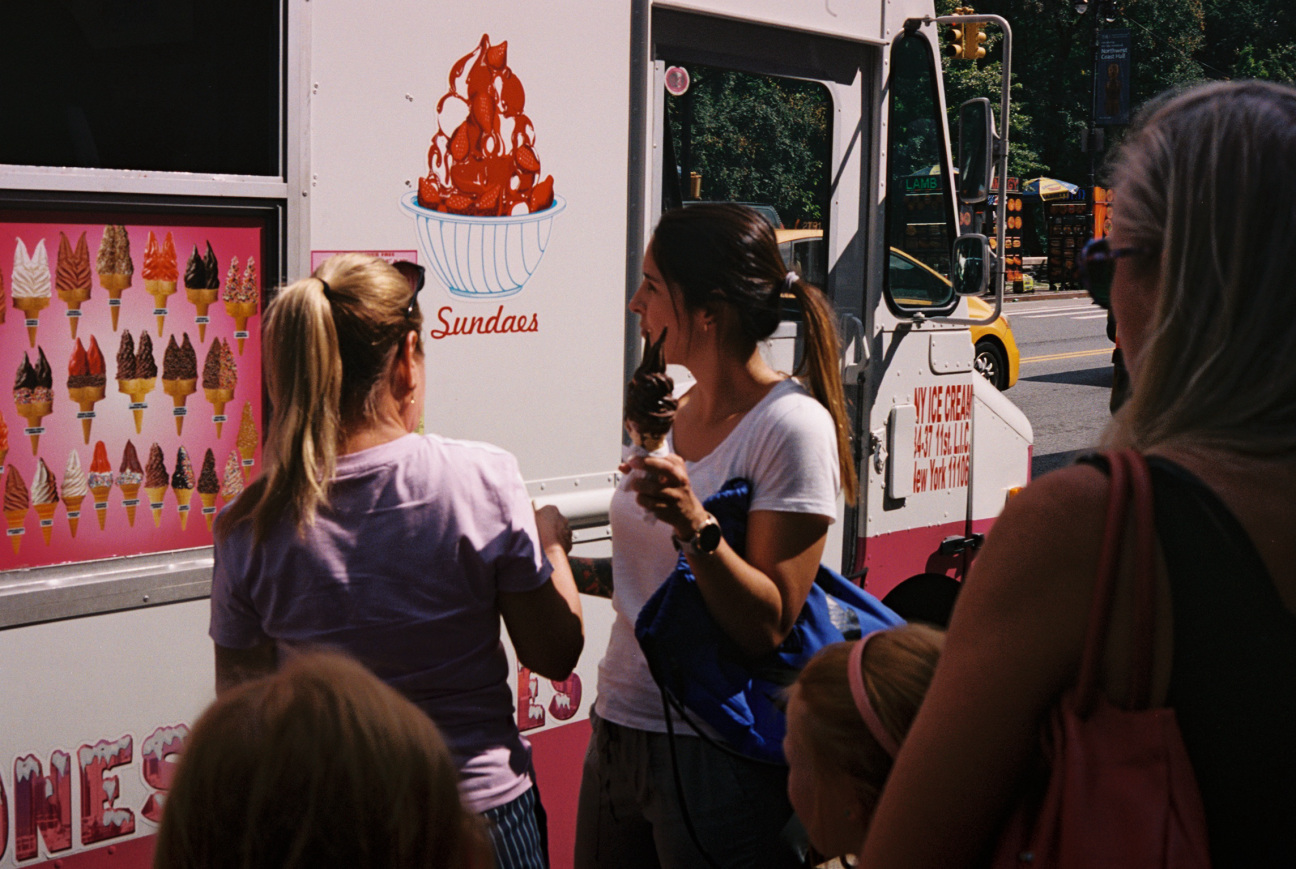 Walking up to the line, I was pleasantly surprised to find it was not so long, maybe a fifth of a mile. The line skirted the curb of a walking path. I got to the end when I realized I'd be sitting in the grass under a tree for two hours so I walked back to a hot dog cart and got a can of Coca-Cola to pair with my cigarettes for breakfast. I sat down at the end of the line and for the first two minutes I almost gave up: I hadn't a clue what I was going to do with myself. A man in his 60s to my right sat up against a tree and played with the grass anxiously. To his right was a girl on a large picnic blanket who seemed to have moved her office to this line of dedicated New Yorkers who are also Shakespeare enthusiasts. I, for one, am not a Shakespeare enthusiast, nor do I even enjoy plays but I felt it was time after seven years of living here to pop this cherry. The young woman had with her a large picnic blanket, multiple vessels of water and coffee, textbooks, a laptop, a phone charging bank, over the ear headphones, notebooks, a large backpack, and was in head-to-toe athleisure, wearing a triathlon competitor's T-shirt. I was impressed but also felt pity for her. It was a beautiful Tuesday morning in July and she was working harder than I've ever worked in my life. She was calling classmates in a frenzy, asking about assignments and grades and deadlines and having mini panic episodes all while waiting nearly three hours to get tickets to a free production of Shakespeare. I wondered if this was something she really wanted or, like me, something she thought she needed to achieve.
In the meantime, some people had accumulated behind me. A young couple in their early 30s, who by the looks of it seemed to live in Brooklyn though one cannot be certain based purely on clothing choices, were talking about the group of women with their babies singing lullabies with a ukulele player just on top of the hill in front of us. The woman said it was a Rudolph Steiner class or a Montessori school for little babies. Next to me in the grass was a bald man who was 35 years old, turning 36 in September. I know this because he was talking very loudly to his friend on speaker phone. My feelings towards this stranger worsened the longer he went on. The bitter bald man went on about his dating life and how he was tired of not meeting enough "women of God" in New York. He told his friend he was going to continue working on his art and being the best artist the city has ever seen and then he will move back to Los Angeles where he can continue his journey of finding a woman of God. To top it off, he was nearly screaming about how you'd have to be an idiot to raise children here which made me nearly insert myself, but I bit my tongue.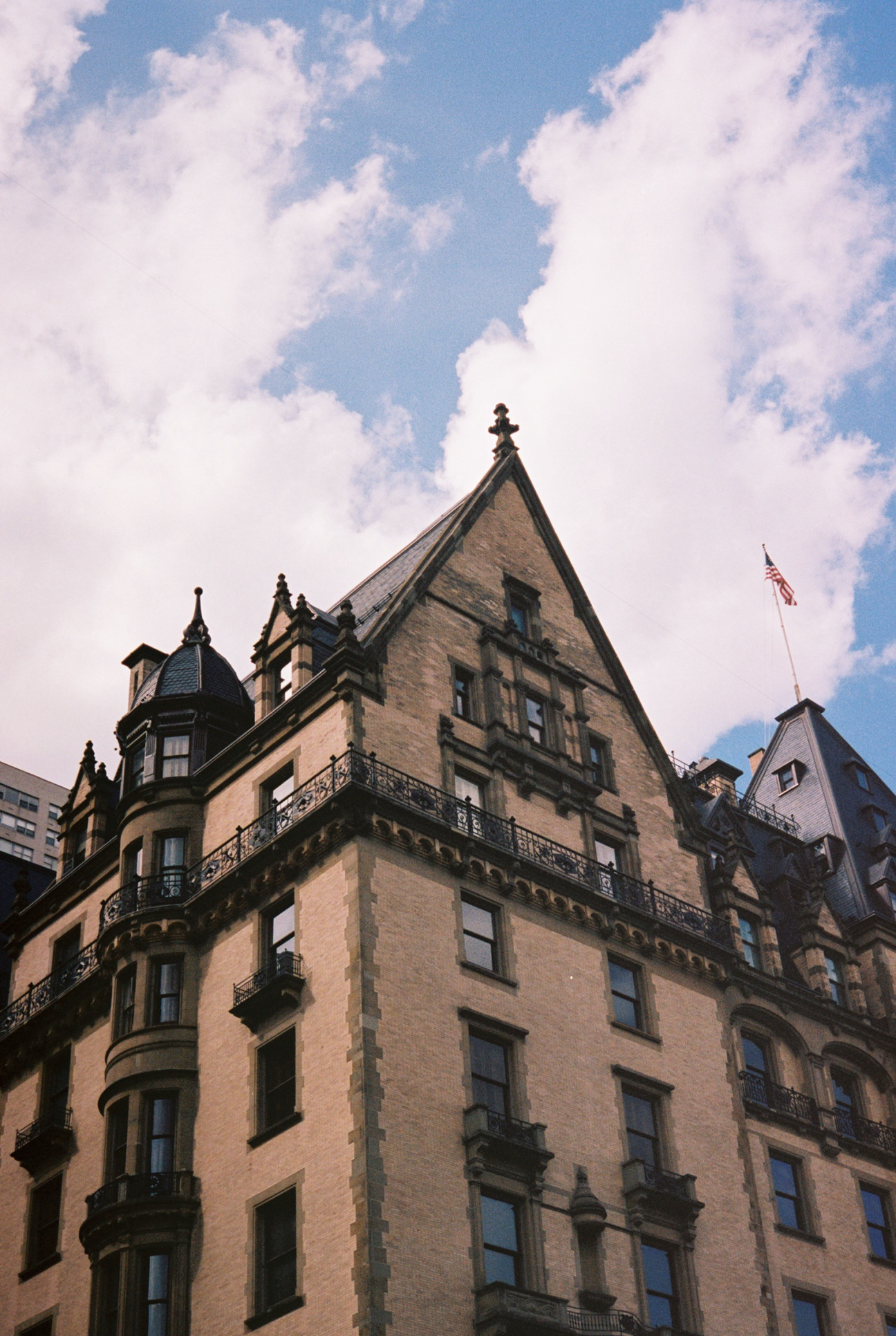 Walking back downtown, I paid a visit to one of my favorite buildings: The Dakota. I fell in love with it after reading a biography of Leonard Bernstein. He lived there with his family right below Lauren Bacall. I always have a visit when I can and imagine how I would decorate my apartment amongst the ornate and gothic woodwork of its interiors. I got to my boyfriend's office on 57th Street. He promised me lunch at a nice French restaurant just over on the corner of Sixth Avenue. We sat silently amongst chatty businessmen all clad in blue pants, one size too small. I couldn't take my mind off the bald man behind me in Central Park. I began to lose interest in the whole thing. I realized I had two tickets to Richard III and no one to go with and no one I wanted to invite. I went back downtown, riddled with guilt for throwing two of these precious tickets in the trash on Canal Street. I thought about the potential disappointment someone may have had not being able to attain them. I felt as though I had committed a crime. To make myself feel better, I sentenced myself to dinner with my friends, reminding myself how lucky I am to have the leisure to have nowhere to really ever be.