California—what with its cool, effortless, laidback style and attitude—has always been the driving inspiration for Jenni Kayne. The Los Angeles-based designer, who launched her eponymous brand two decades ago at just 19 years old, built her clothing line around this very ethos, quickly becoming known for sumptuous knits that could be thrown atop athleisure at the farmer's market just as easily as they could be worn with jeans for drinks by the beach. But building a fashion empire as synonymous with California as palm trees or In-N-Out Burger was never going to be enough for Kayne; instead, she wanted to follow the paths of Ralph Lauren and Calvin Klein and build an entire lifestyle universe. Just as she has entered new life stages like marriage and motherhood—so too has her brand.
"As I started to have kids, my life became more about entertaining, buying our first house and designing a home," Kayne explains. "So, as I personally got into these areas, it would reflect in the business." It was this transition that inspired the brand's first expansion in 2017: the introduction of Jenni Kayne Home. Crafted around the same cool California aesthetic and fused with Kayne's newfound love of interior design, the collection focused on décor items, like alpaca throws and hand-poured candles. But in the five years since, the line has grown to include furniture and accent pieces for every corner of the home, from linen-upholstered beds and leather chairs to ceramic lamps and seagrass glassware.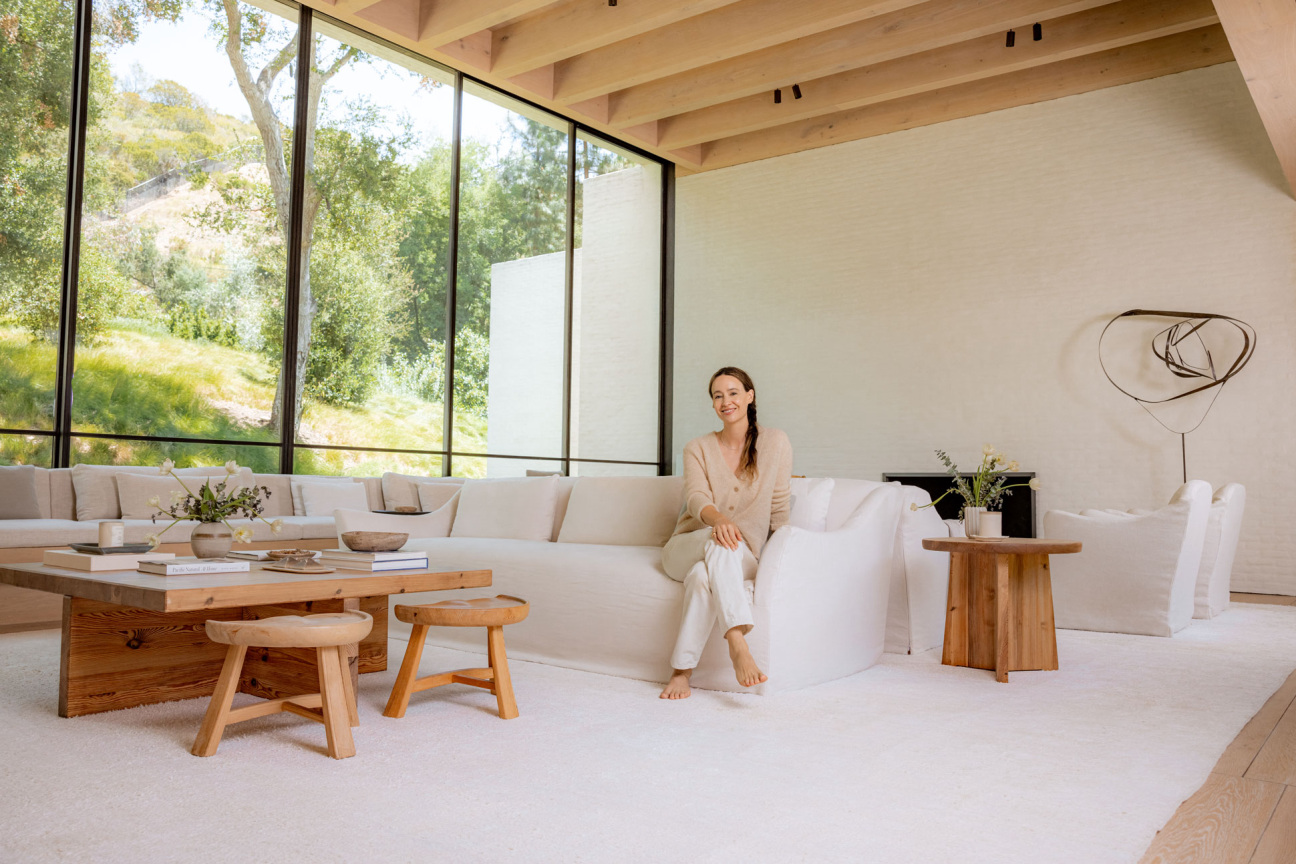 Now, Jenni Kayne Home is an essential, and sizable, element of the overarching brand. Its pieces are woven throughout the 15 stores from coast to coast, including the newly opened showroom in Brentwood, California and six more on the way. Yet, even with this continued expansion, Kayne felt that the actual experience of living in a Jenni Kayne home was still missing.
"I thought, 'How great would it be to design a space where people can walk into and really feel what the brand is about? Where they can not only be surrounded by our designs but can actually slow down, get grounded and experience this approach to living well,'" Kayne says. "We saw a need for this and wanted to do a Jenni Kayne house where we could host cool retreats and activations and have people come stay."
When it came to selecting the site for this new home, the answer was obvious from the start. "I love all of California, but I really love Santa Ynez," Kayne says. "I've spent a lot of time up there, and there's really nothing like it." Just two hours north of LA and 40 minutes north of Montecito, Santa Ynez has experienced something of a renaissance in recent years, with new hotels and restaurants opening by the month, but this didn't stop Kayne and her team from finding the perfect property. Nestled amongst rolling green hills with incredible views, they discovered a 20-acre ranch that had been abandoned since the 1970s—she knew this was it.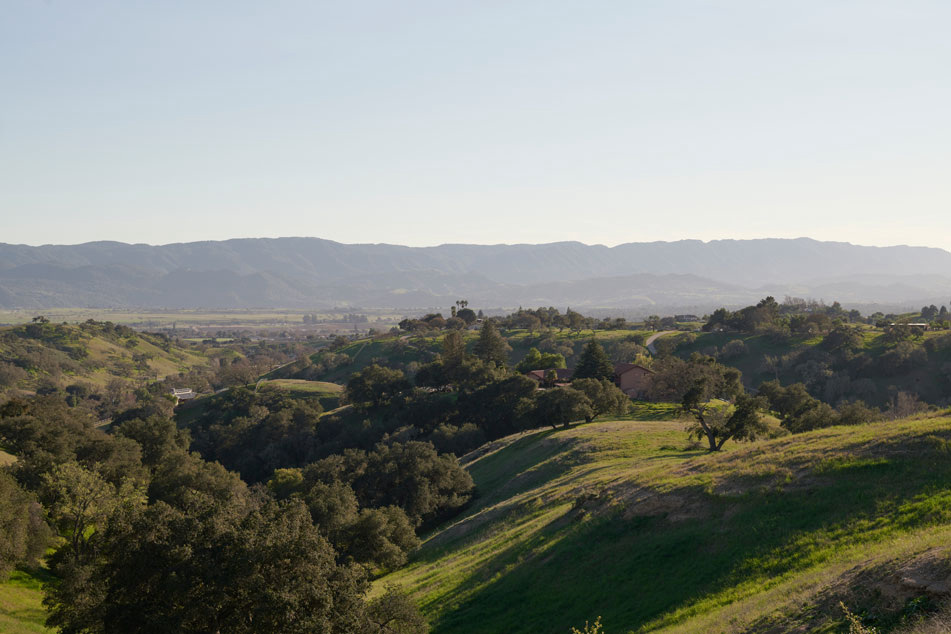 Renovations began in September 2020, and less than two years on, the ranch is now complete, outfitted from top to bottom in the Jenni Kayne lifestyle. "When you walk into the stores, you see everything that's Jenni Kayne. But when you walk into The Ranch, it's filled with 90 percent Jenni Kayne furniture along with some vintage pieces, so it really feels like you're walking into someone's home," the designer notes. Highlights also include Kayne's new Vista collection, a five-piece natural teak outdoor furniture line. "You're seeing every space curated at the fullest, and if you come for a retreat or a weekend, you'll literally feel like you're living the lifestyle, from going to breakfast at my favorite local bakery, to taking a trail ride, to just lying by the pool or doing yoga by the deck."
The Ranch's events and activations, too, will follow this approach, allowing guests to immerse themselves in this way of life, even if just for a short time. Several branded retreats are planned at The Ranch this summer— currently, the team doesn't have a day that isn't reserved until August. The programming differs per group but The Ranch offers farm-to-table dinners, horseback riding, spa treatments, floral arranging classes and more.
The opening of the Jenni Kayne Ranch also represents a new opportunity for the brand, one that Kayne has been pondering for some time. "The goal is definitely to get into hospitality in a larger way, but we don't exactly know how that looks yet. It could be a hotel or a bed and breakfast or just creating more retreats," she says. "I always talk about living well, and really, it's not just about what everything looks like; it's also about the experience and how you're taking care of yourself. To me, it's all one picture."
As she considers diving into this new realm, though, the designer is sure not to think of it as anything but an expansion of the existing Jenni Kayne brand. "I'm equally as inspired by designing all of these categories so, to me, it's not about fashion versus furniture versus hospitality," she explains. "It's all one world, and that's truly how I see it. The sky's the limit on what's next."