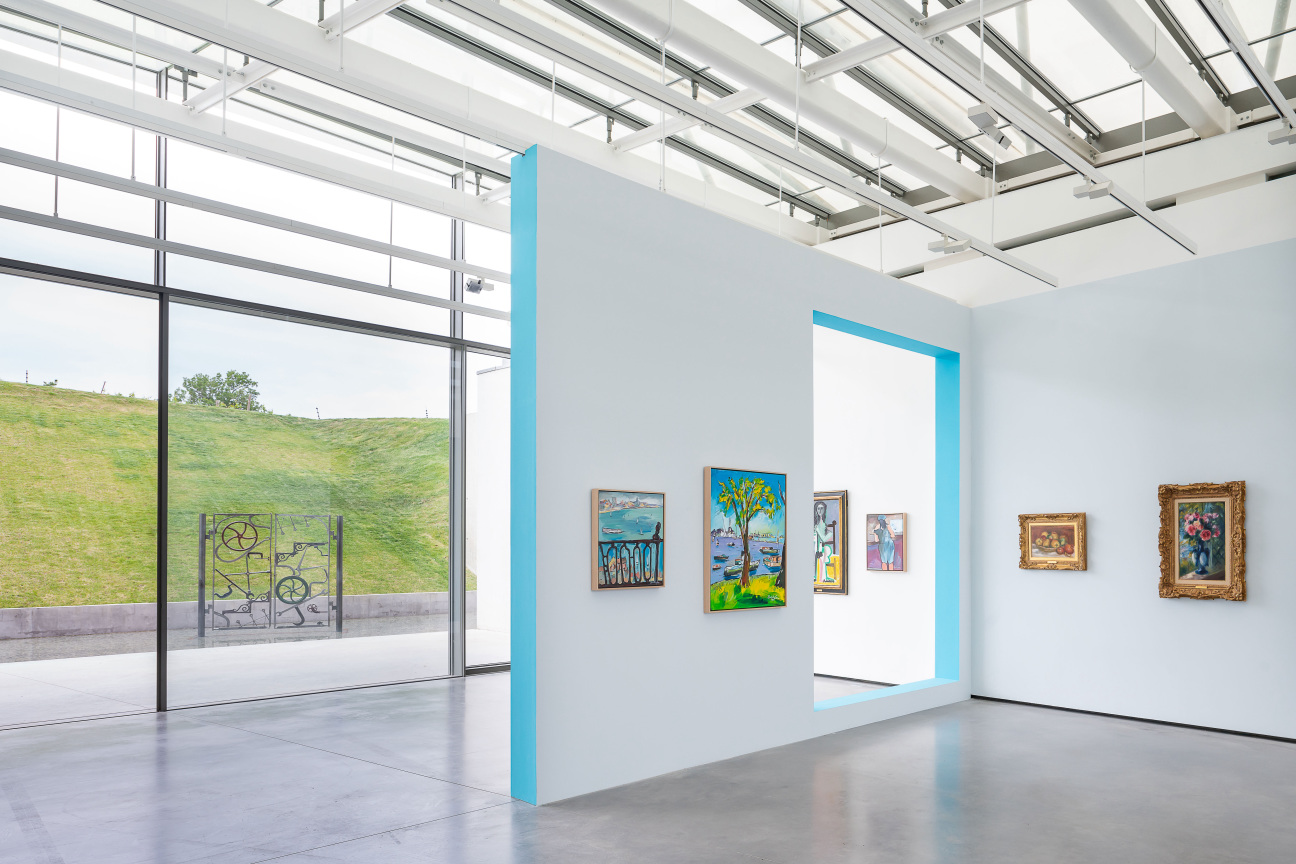 Château La Coste en Provence
Le Puy Sainte Repérade, France
Set back in a 494-acre (200-hectare) woodsy estate near Aix-en-Provence, a wander through this exceptional site inside a sprawl of vineyards and olive groves begins at the Tadeo Ando-designed art center, where you're provided with a map for the two-hour walking tour up and down hilly, pine-shaded trails. The collection includes sculptures by Louise Bourgeois, Sophie Calle, Tracey Emin, Andy Goldsworth, Paul Matisse, Jean-Michel Othoniel, Tom Shannon and Richard Serra plus pavilions by architects Renzo Piano, Frank Gehry, Richard Rogers and Jean Prouvé. Surprises also abound, from the interactive Wish Tree by Yoko Ono to Château Le Coste's latest addition—an iron rail car sculpture by Bob Dylan along with a new exhibition from the singer's "Drawn Blank" series.
Kröller-Müller Museum
Otterlo, Netherlands
Located inside the De Hoge Veluwe National Park, a wilderness of forests, meadows and sand dunes, this 1930s Van de Velde-designed museum (named after avid Vincent van Gogh art collector, Helen Kröller-Müller) houses the second largest collection of van Gogh masterpieces, and features an impressive 62-acre (25-hectare) sculpture garden with 160 works by diverse artists such as Rodin, Maillol Moore, Claes Oldenburg, Pierre Huyghe and Jean-Henri Fabre. Spend a day exploring the grounds (open year-round) with the museum's free bikes. Highlights include a fanciful artificial garden by Jean Dubuffet, graceful bronzes by Barbara Hepworth, painted steel drums by Christo, a floating white pond sculpture by Marta Pan and this year's new acquisition, an egg-shaped stone by Anish Kapoor.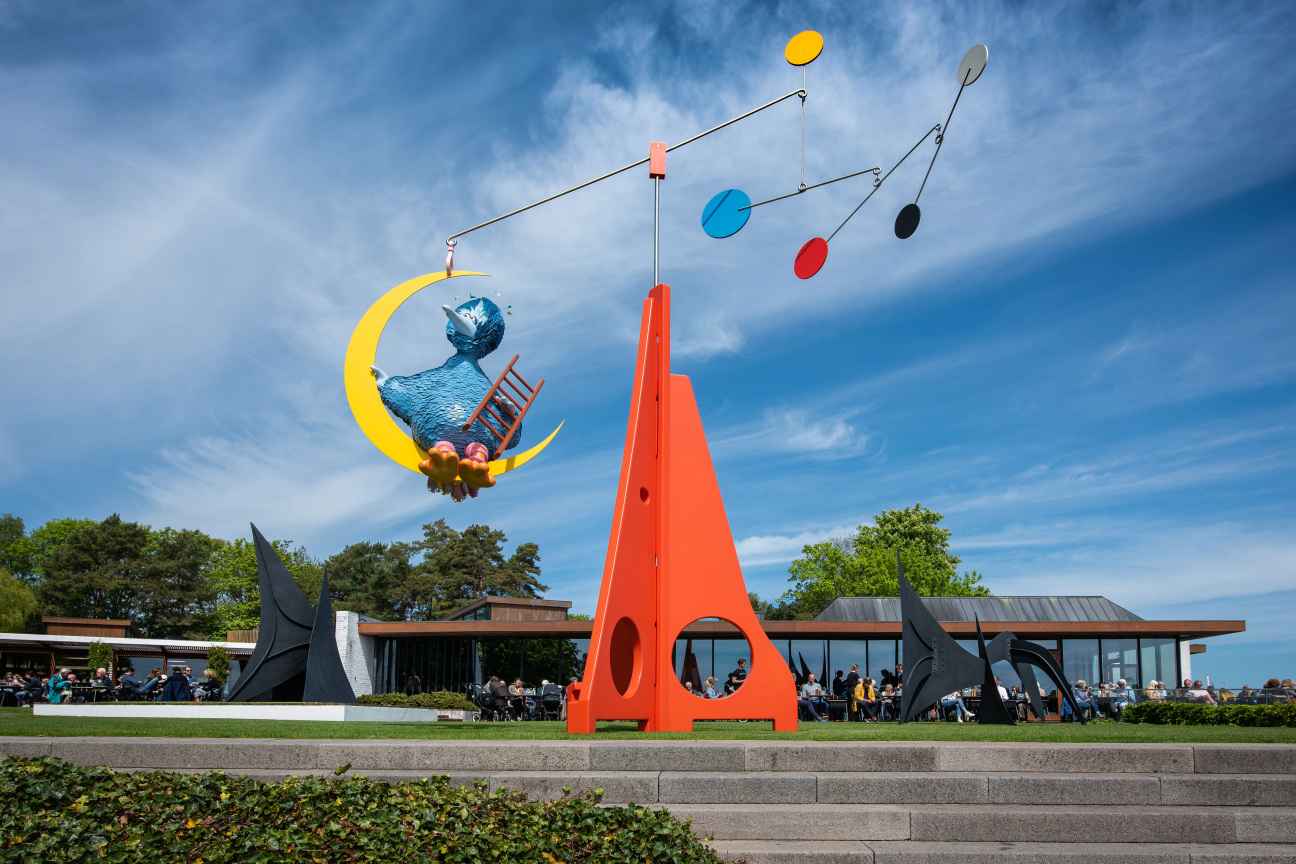 Louisiana Museum of Modern Art and Sculpture Park
Copenhagen, Denmark
Ever since Danish founder Knud Jensen experimented with his first open-air exhibition in the 195os, the Louisiana Museum's Sculpture Park—a (3-hectare) garden lined with century-old magnolia and beech trees—has continued to develop its everchanging treasure trove of discoveries. With 45 works that enliven the natural landscape, expect an exuberant mix of styles from Calder mobiles, Arp bronzes and Moore reclining nudes to a transparent square dissected by curves structures by Dan Graham and site-specific installations by Richard Serra, all set against a sweeping view of the Oresund Sound. American artist Alex Da Corte's large-scale striking blue bird, "As Long as the Sun Lasts," is a new presence on the campus, part of an upcoming retrospective of his work, opening July 14.
Fattoria di Celle, The Gori Collection
Santomato di Pistoia, Italy
Hidden away on a Tuscan hilltop near Florence, the Fattoria di Celle was founded in 1982 by Italian businessman Guiliano Gori, a private collector who pioneered of one of Europe's earliest models of a site-specific, open-air museum of large-scale sculptures. Scattered throughout this romantic 19th-century English-style park are 80 permanent installations by contemporary artists—flashy-colored mirrored walls by Daniel Buren, architectural works by Richard Morris and monumental sculptures by Beverly Pepper, Magdalena Abakanowicz, Jaume Pensa and Sol Le Witt. Guided visits through the lush 86-acre (35-hectare) grounds are by appointment only from May to September.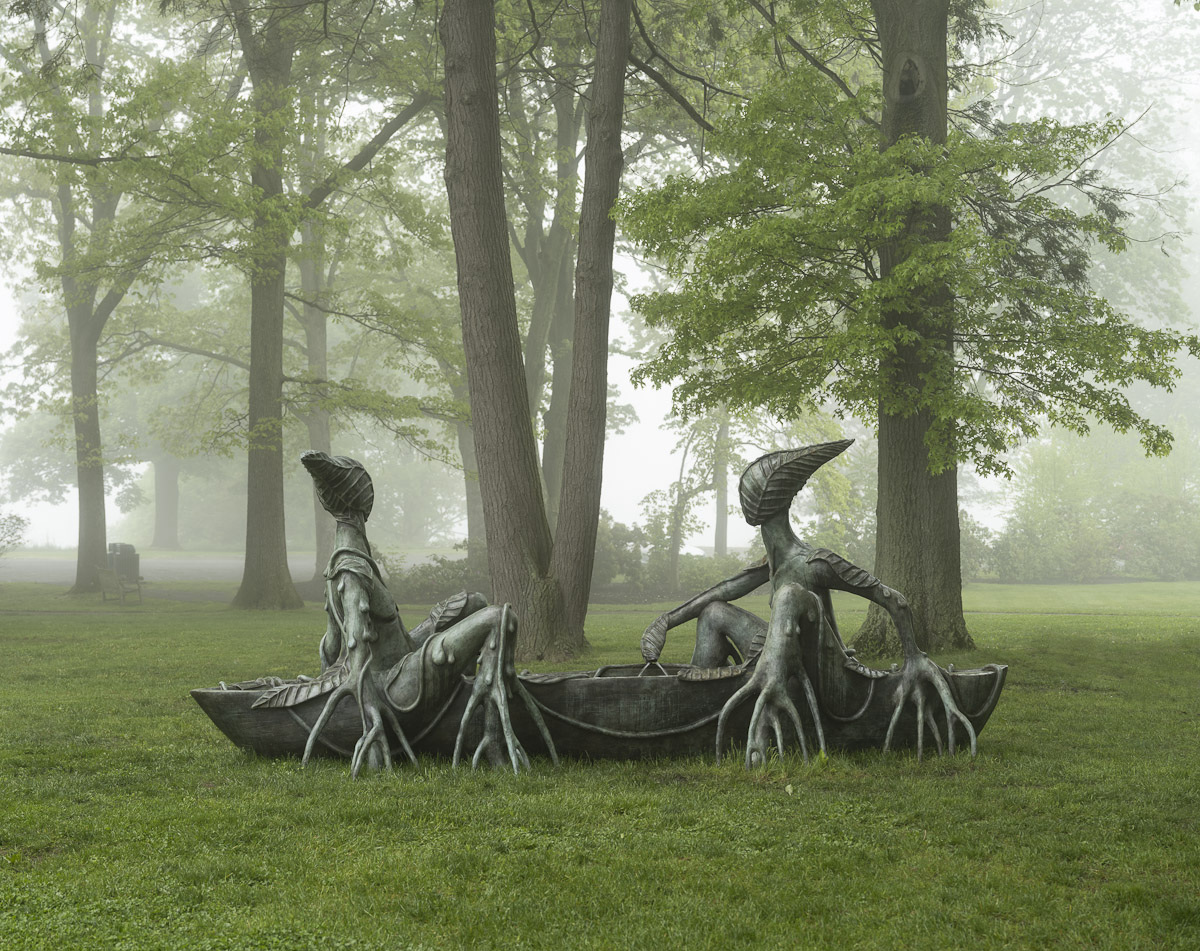 Storm King Art Center
Mountainville, New York
An hour's drive north of New York City, this hilly wooded 500-acre property in the Hudson Valley is a veritable pastoral paradise for urban-weary art cognoscente, featuring an impressive collection of modern and contemporary sculptors that includes pieces by Alexander Calder, Grace Knowlton, Mark di Suvero, Alice Aycock and Maya Lin. Opened in 1960 as a showcase for the Hudson River School of painters, Storm King's recent exhibitions include outdoor works by Louise Bourgeois, Brandon Ndife and Wangechi Mutu. Rent a bike to tour the property and then fuel up at the outdoor café at lunchtime; for the full experience, book a ticket for their annual evening concert on June 25, "A Summer Night," featuring singer and instrumentalist Vagabon in a starlit setting.
Hakone Open-Air Museum
Ashigarashimo District, Kanagawa Prefecture, Japan
A 90-minute train ride from Tokyo brings you to this impressive park set against the verdant Hakone mountains. Devoted to environmental art since 1969, the outdoor museum—a grassy 7,535-square-foot (700-square-meter) garden—features approximately 100 monumental sculptures, including one of the largest collections of Henry Moore pieces. Expect an international mix of works by Joan Miro, Niki de Saint Phalle, Barbara Hepworth and Arnaldo Pomodoro; for a panoramic vista, don't miss the Symphonic Sculpture, a steel-and-stained-glass tower with a spiral staircase by Gabriel Loire that visitors can climb. Contemporary Japanese sculptors also prevail: a stainless-steel geometric-style figurative work by Goto Ryoji, aluminum-and-canvas sails that dialogue with nature by Shingu Susumu, and the eye-catching World of the Sounds, a colorful mosaic by Matisse-trained Inokuma Genichiro.
MUSA Underwater Museum of Art
Cancún, Mexico
Situated in the warm depths of the National Marine Park in lsla Mujeres, this unique subaquatic art gallery created in 2009 also doubles as an environment-friendly marine project and artificial reef, displaying over 400 life-size figurative sculptures by British artist and environmentalist Jason deCaires Taylor, who has been creating underwater museums throughout the world for the past 16 years. Whether you're diving, snorkeling or in a glass bottom boat, each visit is unique; surprisingly, the cement that the artworks are made of actively promotes the growth of coral, sea fans and other forms of marine life. Other discoveries 39 feet below the surface include a large-scale hollow Volkswagen statue, also a home for resident crustaceans.