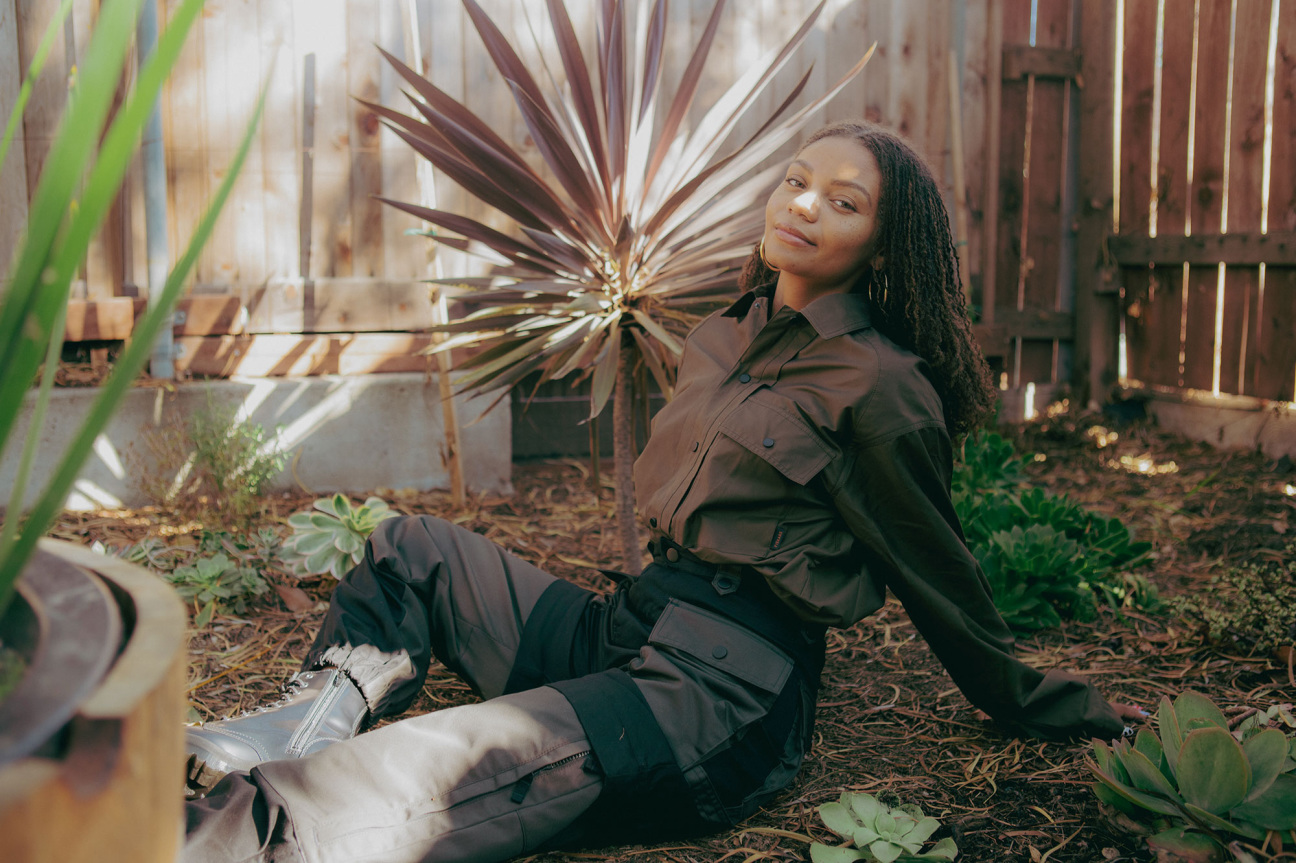 Leah Thomas
When conducting research for her newly released book, The Intersectional Environmentalist: How to Dismantle Systems of Oppression to Protect People + Planet, 27-year-old climate activist Leah Thomas took a fine-tooth comb to status-quo environmentalism, examining widely accepted truths and proving her hypotheses with data and transcripts. One of the first premises was that Earth Day, an annual event for environmental protection that started in the spring of 1970, was far from inclusive.
"I remember, after hours of researching, I stumbled across this man whose name is Arturo Sandoval, and he was the only Chicano activist that was a part of the [first] Earth Day committee," Thomas reveals. "There're transcripts of him talking about how the Earth Day movement was not diverse at all and did not prioritize the needs of people of color."
Thomas felt vindicated. "I was like 'I knew it!'" she exclaims. "It was very affirming for me because people have been talking about this for 30-plus years."
The idea for the book came around the same time that Thomas co-founded Intersectional Environmentalist, an organization that spawned from her fourslide, viral Instagram graphic explaining the term in June 2020. Drawing on the framework of Black feminism, particularly professor Kimberlé Crenshaw's work with intersectional feminism, the idea of intersectional environmentalism centers BIPOC and underrepresented voices in the struggle to advocate for climate policy that physically aids those communities.
"People need clean water; people need clean air," Thomas says, when thinking about what she wishes people knew about environmental justice. "And that shouldn't only be a privilege of the white and wealthy."
Like the organization of the same name, The Intersectional Environmentalist functions as a toolkit for a more inclusive environmental movement and features the voices of 30 contributors as well as Thomas's. While Thomas felt a sense of urgency to meet the moment and the demand for information for both initiatives, she knew she couldn't do it alone.
"There are so many people that have been doing this work for a really long time. I was like 'Ok, how can I point people in the direction of them and not try to be some like, one-person show?" she chuckles. "There are so many people, and I love that."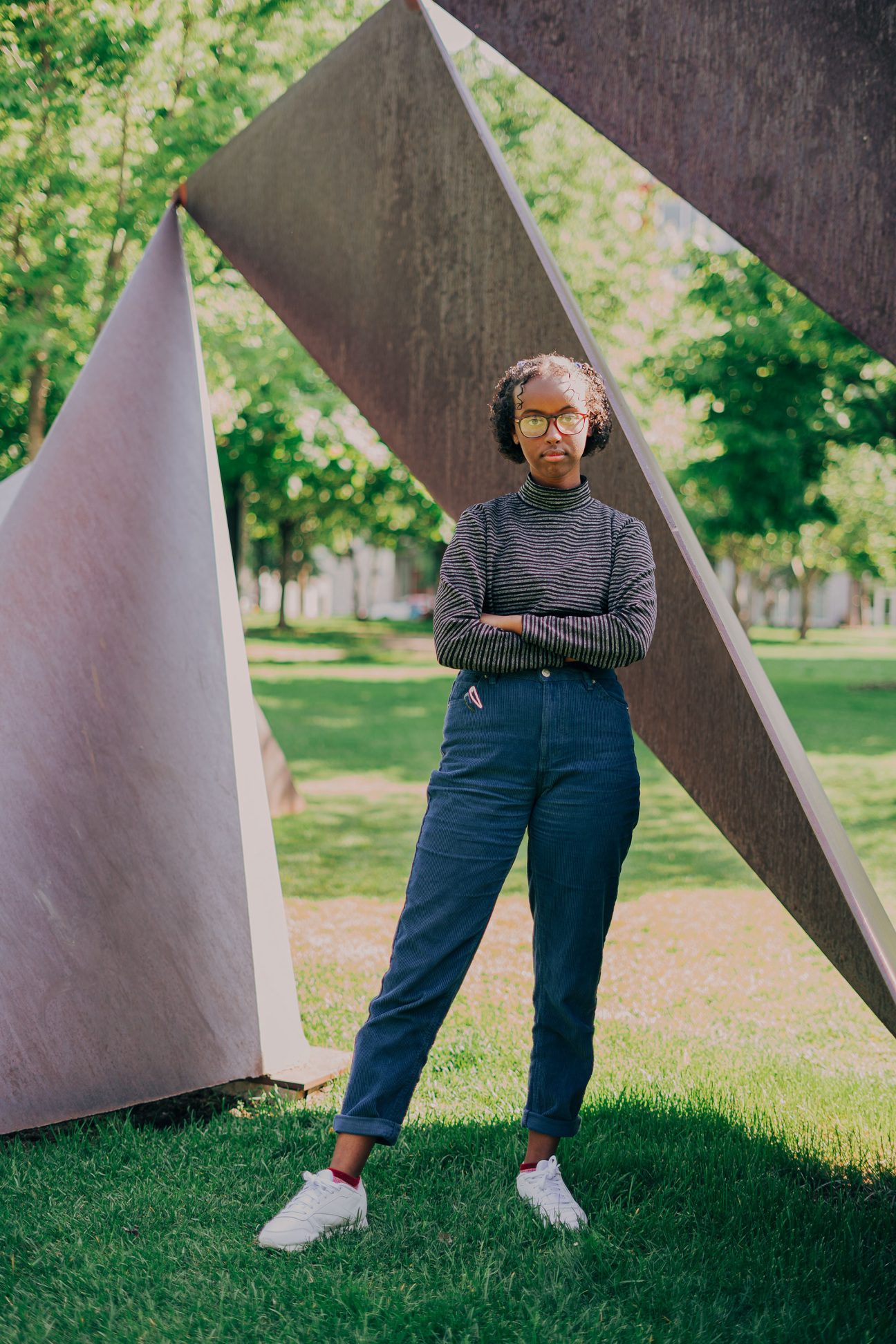 Isra Hirsi
Growing up in Minneapolis, Minnesota, 19-year-old climate activist Isra Hirsi was driven by her identity as a Black Muslim woman and her family's political involvement to immerse herself in social advocacy. She often went to protests and organizing meetings with her mother, Congresswoman Ilhan Omar. But it was the public health crisis in Flint, Michigan, and the expansion of the Line 3 pipeline—which has leaked millions of gallons of oil in the United States—that led Hirsi to take further direct action and to join her high school's environmental club in 2017. When she got to her first meeting, she was disappointed to find that the club was overwhelmingly white.
"Being in that space was really frustrating because I knew about environmental racism at that point," Hirsi explains. "I knew about Line 3; I knew about pollution levels in Black intercity communities, and this organization was talking about camping, water fountains, and things that were important but just too surface-level."
She reveals that, while it was disappointing, it was also a source of motivation for her to change these systems. In 2018, Hirsi gained national attention as co-founder and co-executive director of the US chapter of Youth Climate Strike, where she held those positions for two years, helping organize thousands of climate protests across the country. Now in her first year at Barnard College, Hirsi has stepped away from the organization and is focused on a climate advocacy practice that is grounded in intersectional, local community work.
"Before going to college in New York, I started doing a lot of local work in Minneapolis," she shares. "More so to focus on my neighbors, especially because there's a huge homeless crisis and opioid crisis in Minneapolis, so focusing on the people who are near me, I think, is super important."
Hirsi explains that intersectional environmentalism is an inherent part of climate justice because climate work is, at its core, people work. "I'm fighting for the people, while I'm also caring about the animals, the water, the Earth," she says, stressing that social justice and centering marginalized communities within climate conversations is not just vital—it's paramount. She sums, "Every issue is environmental justice."