Last night, Various Small Fires opened its newest location in downtown Dallas. Founded by Esther Kim Varet in Los Angeles in 2012, the art gallery has successfully established a location in Seoul Korea and now its Texas location makes its third. The April 14 celebration began with a VIP preview and cocktail hour in the gallery, followed by a seated dinner at Sassetta. A few notable guests included artists in the exhibition Rosson Crow and Daniel Rios Rodriguez, Dallas Museum of Art curators Katherine Brodbeck and Vivian Li, deputy director of the Dallas Contemporary Carolina Alvarez-Mathies, art consultants Cindy Schwartz and Robyn Siegel and collectors Meg and Chris Temple and Nadia and Jason Freedman.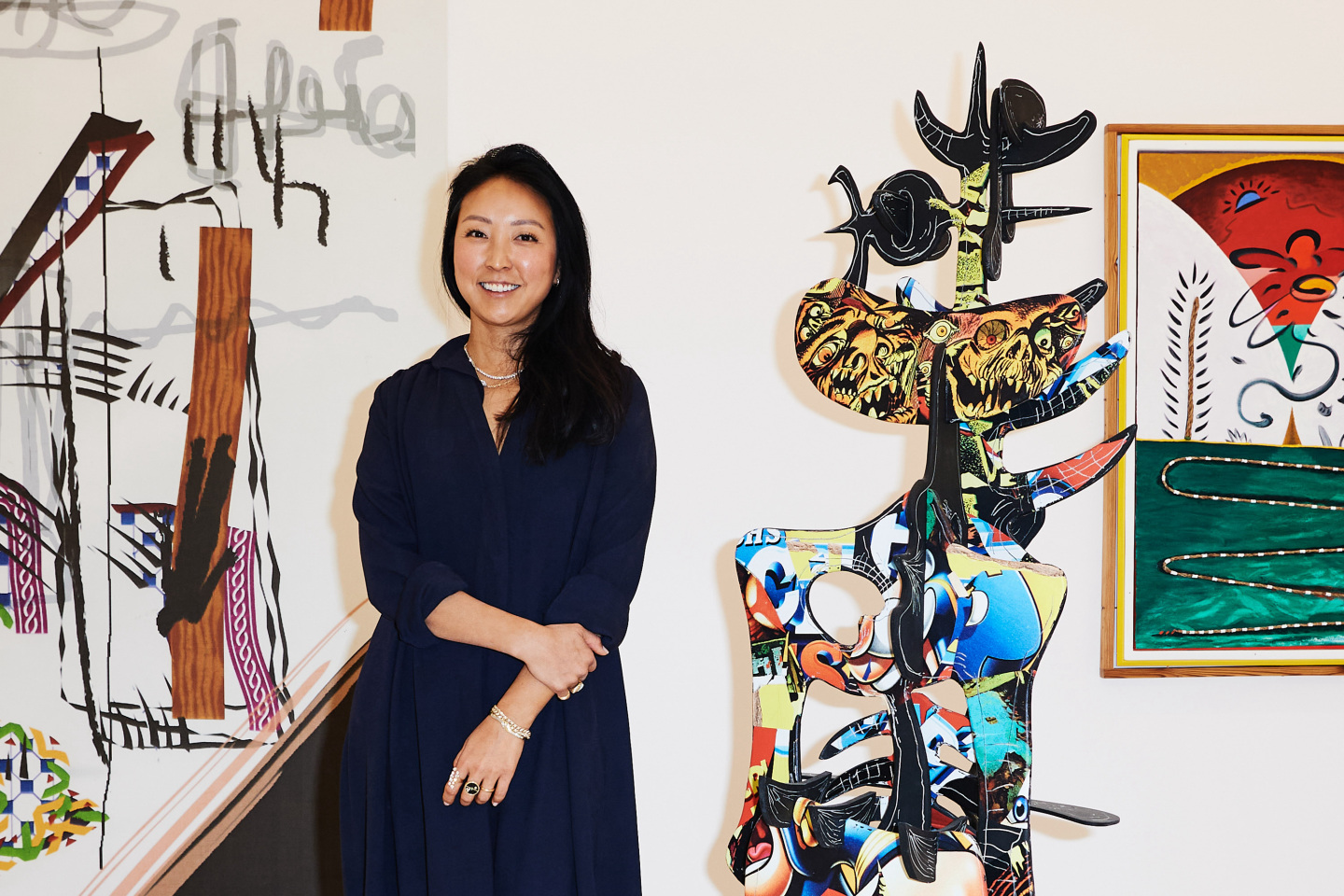 Various Small Fires Dallas's inaugural group show explores the personal associations artists have with their heritage as well as the complicated political assumptions that come with being Texan-born. The exhibit will be displayed in two parts, "Texan: Part I" and "Texan: Part II." The former was on display last night, featuring work by Will Boone, Rosson Crow, Aaron Curry, Jeff Elrod, Mark Flood, Daniel Rios Rodriguez, Ryan Trecartin and Jeff Zilm. "Texan: Part II" opens May 28.
The show's artists call Texas their home but admit they sometimes try to conceal their shared identity because being Texan-born is quickly associated with a conservative political stance, especially on issues regarding women's rights, border control and the LQBTQ+ community. Particularly in recent months, Texas as a state has received international backlash for its conservative legislature deeply affecting the lives of trans citizens and women's reproductive rights. This exhibition is a way for Texan artists to reclaim their pride and reinstate their true identity—not the one assumed of them.