Two things were running through my mind as I stepped off the 9 bus and into SFMOMA last Friday evening: I'm late and I'm fashionable. If anything, one can always be assured that when the museum throws its biggest party of the year, the who's who of the Bay Area are out cavorting in their best threads. The swanky crowd had gone straight for the bar while two enormous, dynamic Julie Mehretu paintings (HOWL, eon (I, II)) hung overhead, welcoming these bubbly guests upstairs.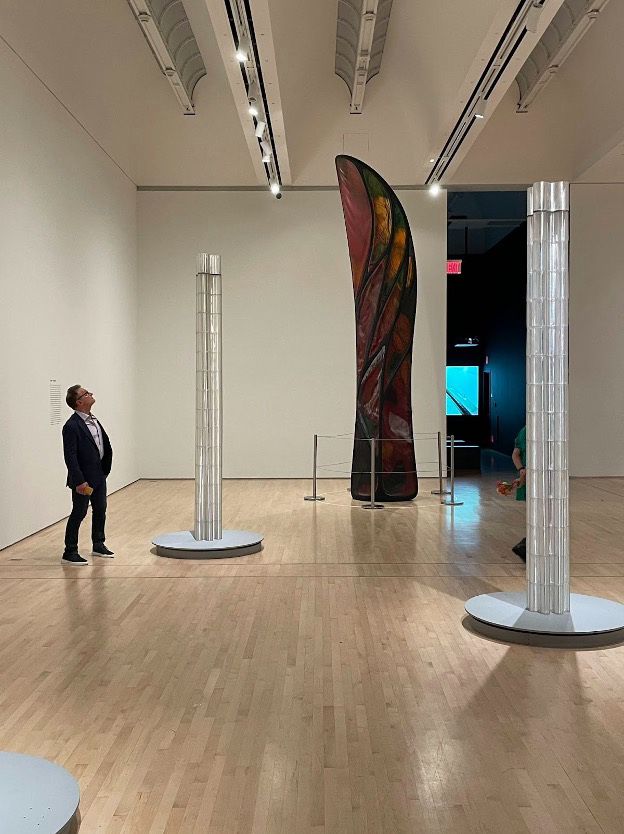 Mehretu also had a piece up for auction that night, the dinner's main event hosted by Christie's auctioneer Lydia Fenet. Additional works by Larry Sultan, Lynn Hershman Leeson, William Kentridge and Jeff Koons rounded out the offerings and proceeds of which went to support SFMOMA's mission and programming. Unfortunately, the crisp one dollar bill I pulled out of my pocket didn't get me very far… Let's pay our arts writers enough to bid!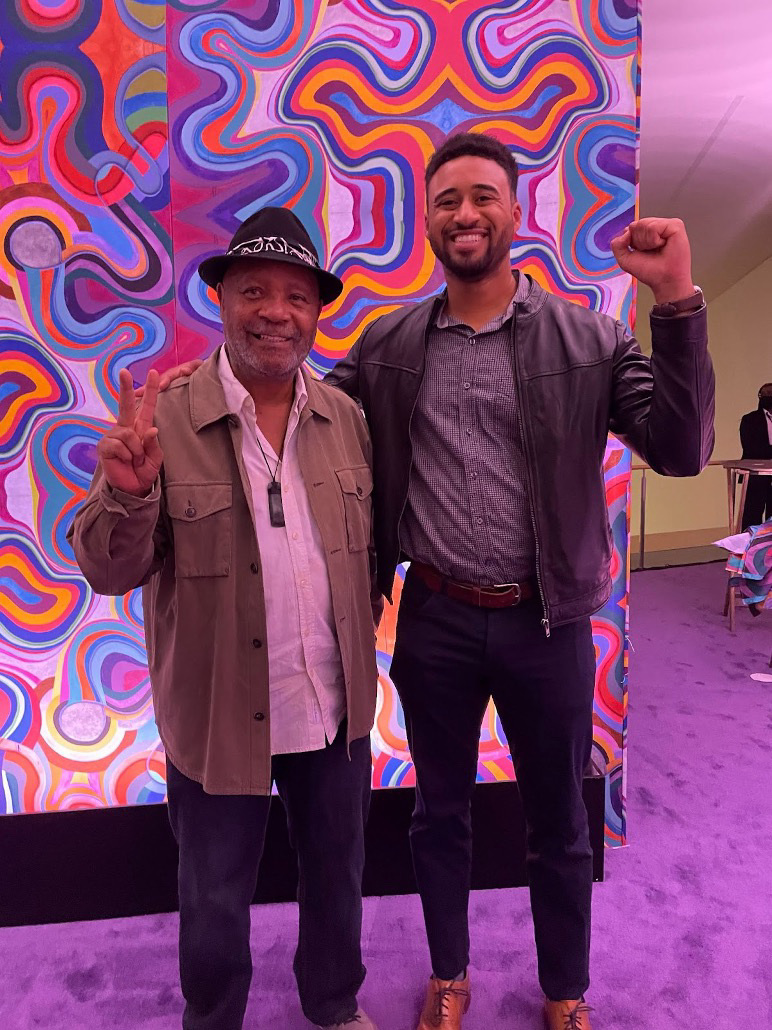 Those like me not bidding on art had plenty to do as well. The room buzzed with chatter and flashing cameras. I sat, starstruck, by the esteemed guests at my table, especially artist Emory Douglas whose mural REPARATIONS is currently on view as part of SFMOMA's "Bay Area Walls" series of commissions.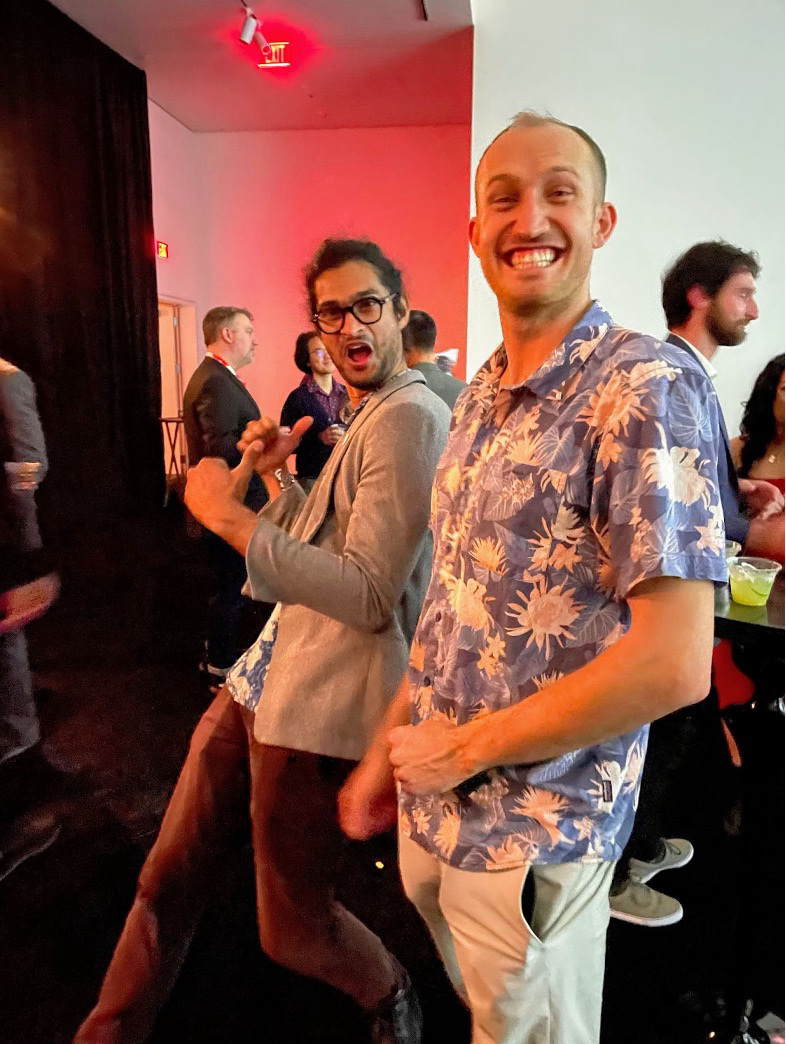 Dinner ended, and it was time to celebrate. Art-fueled action spread over the museum's seven floors, including an unforgettable conversation with the Hans von Clemm soapbox derby team as Michael Jang's photography illuminated the background. Their cloud-inspired racer took to McLaren Park in Sunday's race, co-emceed by Kumasi Aaron of ABC7, who stunned with her Oscar's-worthy outfit at the Bash.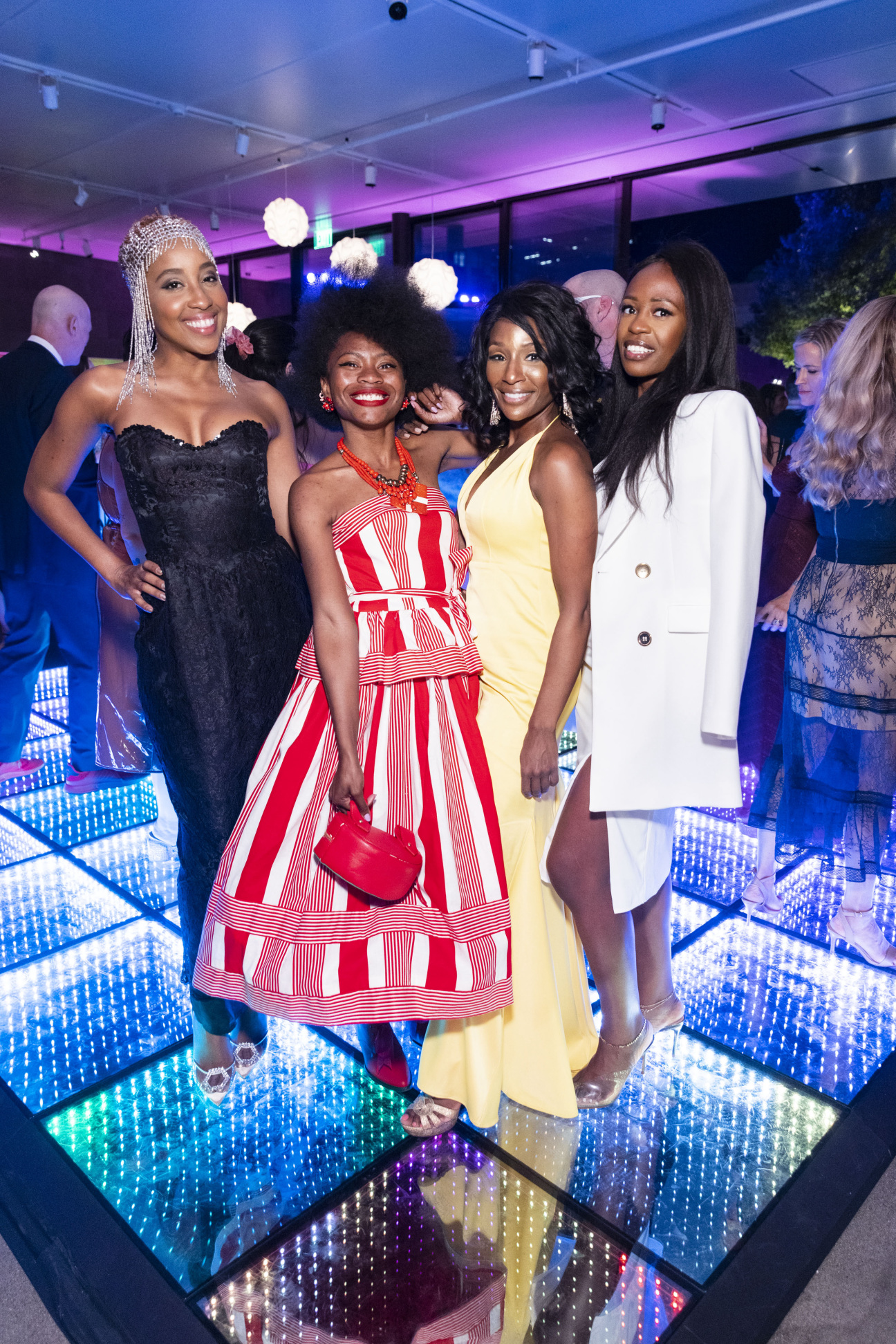 In this author's opinion, Pernella Sommerville, Natalie Gavidia and Aja Moon won the award for best dance moves. Nite Jewel and DJ $picy may have set the scene, but they cleared the floor. The room was aglow, the food was fire and the night was alive. We laughed from room to room, running through the museum until finally parting ways. It was so good to see friends—and art— in person again.