Wednesday, March 16
Team Cultured landed in Mexico City where private vehicles took us to accommodations at the stunning Four Seasons Hotel. After unwinding for a couple of hours, the group immediately began exploring the city. The first stop was the National Anthropology Museum, the city's most visited museum. Cultured and Indagare had the entire collection to themselves with the guidance of an expert curator leading the way. A definite highlight of the tour was viewing the massive collection of pre-colonial artifacts including the glorious Aztec sunstone. Afterward, Alisa Romano and her husband Emilio welcomed us into their beautiful home for our first dinner as a group. She recruited the team from Rosetta to curate an artful six-course menu paying homage to some of Mexico's traditional flavors and we were greeted at the entrance by a unique, site-specific installation and tabletop artworks by artist Betsabeé Romero, whose practice uses recycled materials.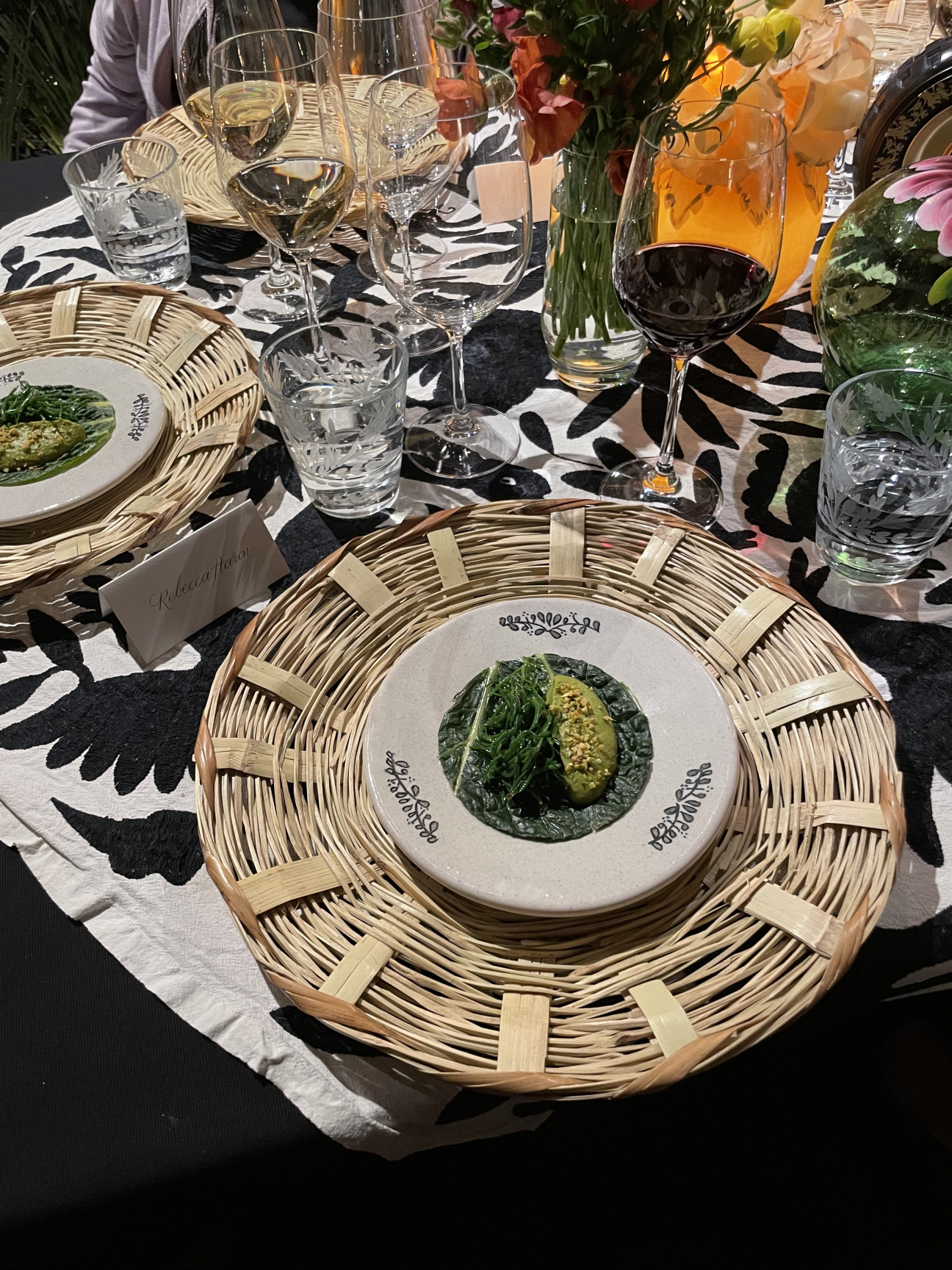 Thursday, March 17
Day two of the trip was jam-packed with studio tours and architecture visits. We began our day at the home of 20th-century architect and engineer Luis Barragán, the 1980 Pulitzer Architecture Prize winner who forever altered the landscape of Mexico City. Barragán is well known for his distinct Brutalist style, which focuses on clean lines, geometric shapes, and vibrant colors. The morning was followed by an extravagant lunch at one of Mexico City's beloved seafood restaurants, Contramar, where tuna tostadas and whole fish a la parrilla with red and green salsas had guests reaching over each other. In the afternoon, the group enjoyed private visits to Kurimanzutto, Galería de Arte Mexicano and Ago Projects.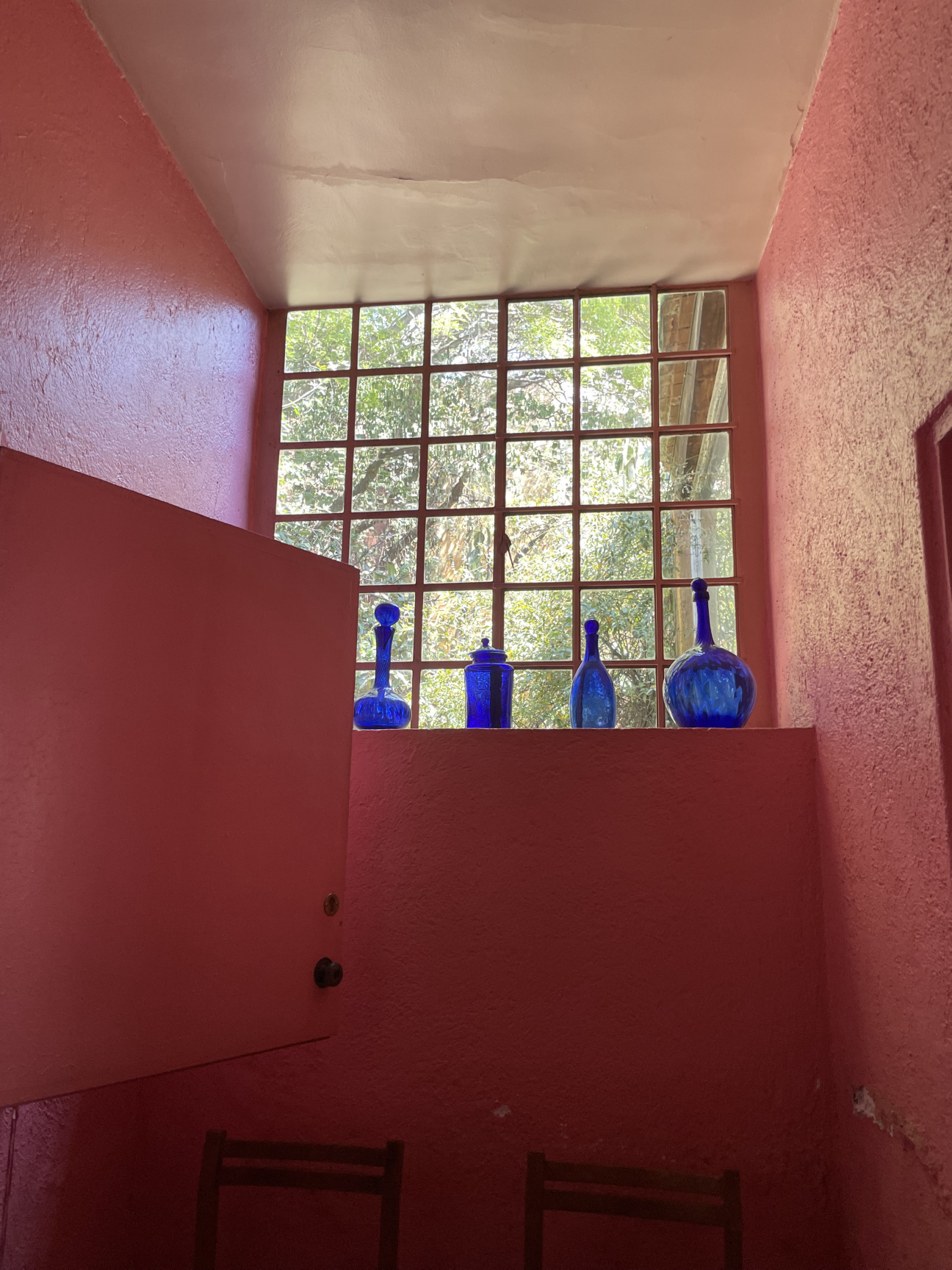 Friday, March 18
Travelers began their day with a visit to the home studio of Gloria Cortina, one of the city's most influential contemporary designers, recently featured in Cultured's Feb/March 2022 issue. After an amazing tour through her workspace, living spaces, and expansive garden, the group headed over to a waterfront lunch at lago. This recently opened spot in the middle of Chapultepec Lake features art, architecture, and incredible cuisine in a gorgeous space surrounded by lake views. Half the group split off for a walking tour of the historic Zócalo plaza which features the iconic Palacio de Bellas Artes, cathedrals, revolutionary artifacts, and some of Mexico City's most famous street vendors. The other half, split off with host Elise Bronzo for some much-needed retail therapy in the iconic shopping district of Polanco. Everyone reconvened for dinner at the famed Maximo Bistrot, best known for its farm-to-table Mexican- and French-inspired plates and Mexican wine selection.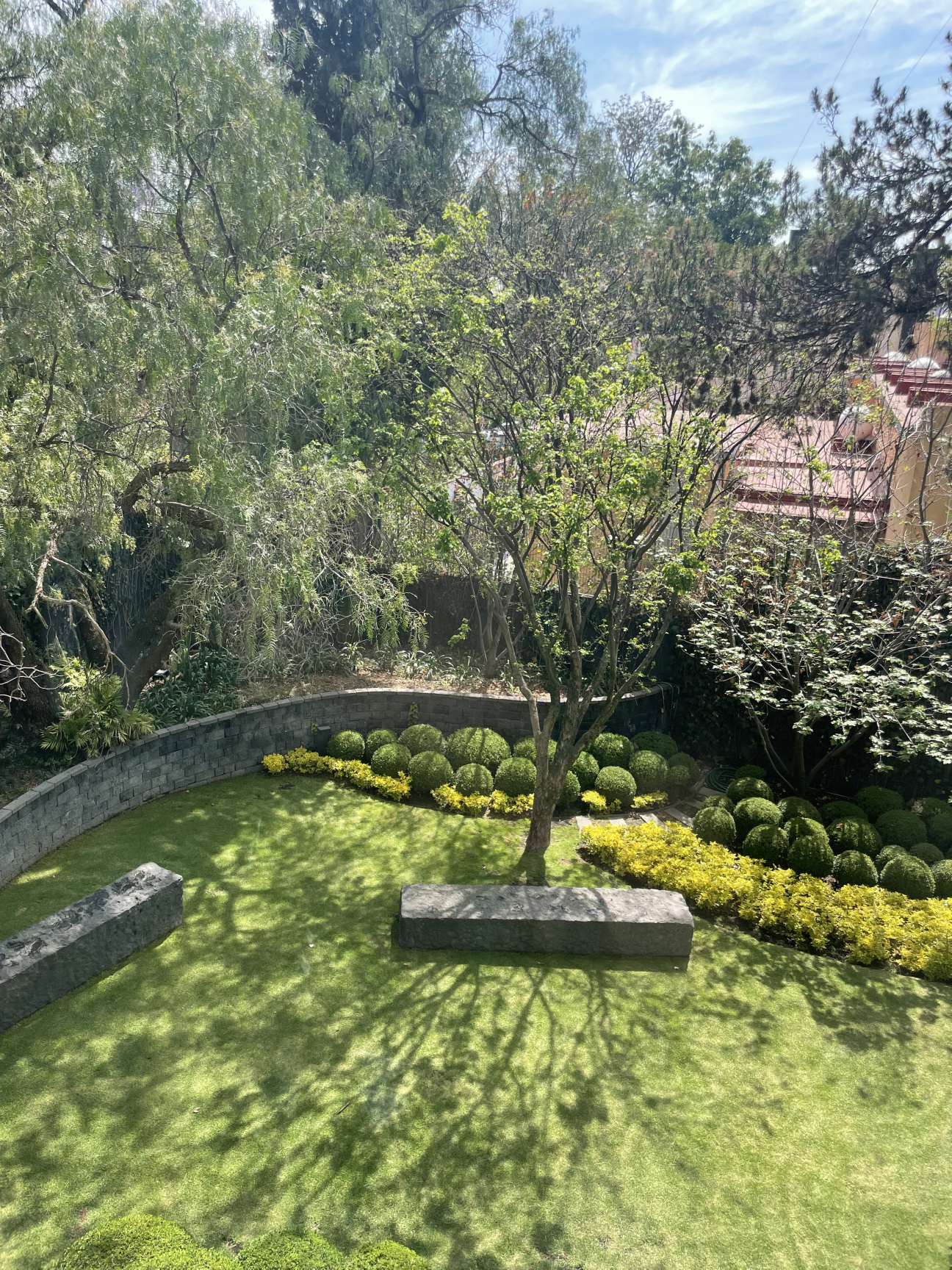 Saturday, March 19
Day four marked the earliest wake-up call to be first in line at La Casa Azul, the home-turned-museum of Diego Rivera and Frida Kahlo, and an invaluable opportunity to dive into the world of Mexico City's most talented historic couple. Sightseeing continued throughout the morning and the second stop was a visit to the Anahuacalli Museum, which is home to more than 50,000 pre-Hispanic pieces collected by Rivera. The group then had the rare opportunity to tour Casa Cetto, an iconic house located on the Mexico City lava fields, designed, built, and lived in by modernist architect Max Cetto. After a picnic-style lunch at one of Indagare's favorite restaurants, Tetetlán, everyone embarked on a short drive to visit Casa Prieto-López (Pedregal). The 1940s private residence is one of Barragan's most influential works from his "golden period."
Sunday, March 20
The last full day of the trip, Indagare and Cultured packed the schedule with important cultural stops: tours of the Museo de Arte Moderno Museo Tamayo Arte Contemporáneo; shopping at El Mercado de la Ciudadela filled with hundreds of booths with traditional Mexican artifacts, leather goods, clothing and home goods; and lunch at Filigrana, a new restaurant by Martha Ortiz, one of Mexico's greatest chefs. After a bit of rest and a quick change into cocktail attire, our travel group boarded the private shuttle buses one last time for an enchanting evening at the home of Mexico City insider and AD100 designer Rodman Primack and his partner Rudy Weissenberg. The pair gracefully opened their stunning abode to us and their Mexico City friends for cocktails, a gorgeous meal and conversation about our experiences in Mexico City.
Thank you Indagare for helping us make this trip possible. A very special thank you to Elise Bronzo for hosting us with such patience and grace. We hope to be able to pack our bags soon and head out for another adventure.