Hong Kong–born, New York– based architect and artist Paul Mok's practice is one of happy accidents.
Mok's sculptural designs might have a certain sense of incompleteness—or perhaps its opposite, of ruin: jagged fragments, exposed rebar, floating industrial light switches, drains to nowhere. Following his undergraduate studies in Hong Kong, he explains, "Like most designers I had a day job and had my own freelance work at night." Because of that, Mok found himself often at work zones after midnight, exploring "half-deconstructed, half-constructed sites, completely dark with debris everywhere." That in-betweenness is an enduring fascination for Mok. "It might be a subconscious opposition to all the strict geometries I have to deal with as an architect. We spend so much time making two little details join perfectly. When I do my own thing, I kind of just don't want them to join perfectly."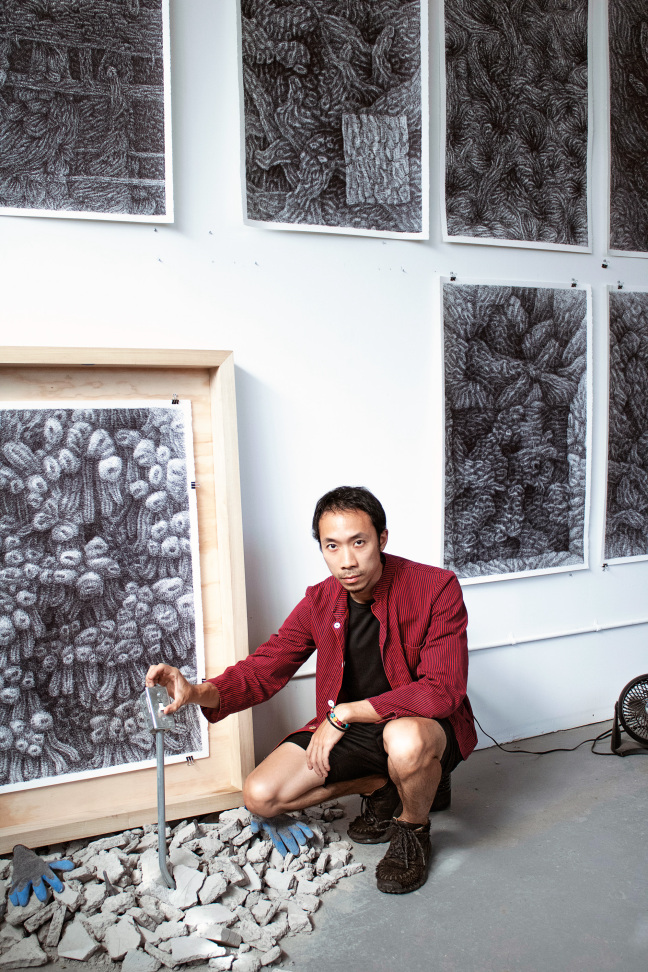 When he moved to New York, not surprisingly he was working in more cramped quarters. "I couldn't make big things. I started making a bunch of these clay gestures. There's no purpose, but then I gradually started using them in sculptural installations." The installations have been made for brands, shops, and pop-ups such as WORM and The Canvas, frequently in collaboration with his girlfriend, jewelry designer Amanda Maldonado-Perez, and also formed the basis of his solo exhibition at Gallery Gaia.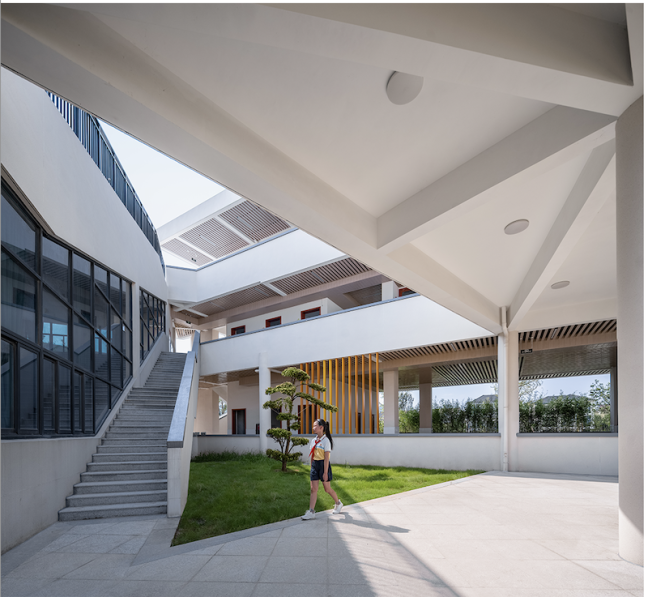 A commitment to play guides Mok's practice. "I got very interested in this notion of 'playing' from developmental psychology," he explains. "In architecture training, you always have a clear goal, a clear function, a clear purpose before you even do anything. And back then I was like, What if I just start doing something without a clear purpose?" At first this began with drawings— random gestures that would reveal form as they added up. Since then, he's taken the playful approach to texts, ceramics, sculpture and installations.
Perhaps it's unsurprising then that Mok's big architecture commission—completed along with his former classmate Qiu Jiayu—was a primary school. Located on a wetland in Zhejiang, China, "Our idea was that we would shrink the classroom sizes and then use the remaining floor area to generate pockets of spaces between classrooms or outside the classrooms and have a circulation system that connects the whole school."