In Alisha Boe's 2022 Sundance Film Festival debut, When You Finish Saving the World, (also Jesse Eisenberg's directorial debut), the actor plays Lila, a fervent social justice activist and poet. Lila has an intense relationship with Ziggy (played by Finn Wolfhard)—a character with so little self-awareness that it's hard to look away. Similar to Boe, Lila cares deeply about the world's injustices and wants to do more than play the activist role: she wants to make real change.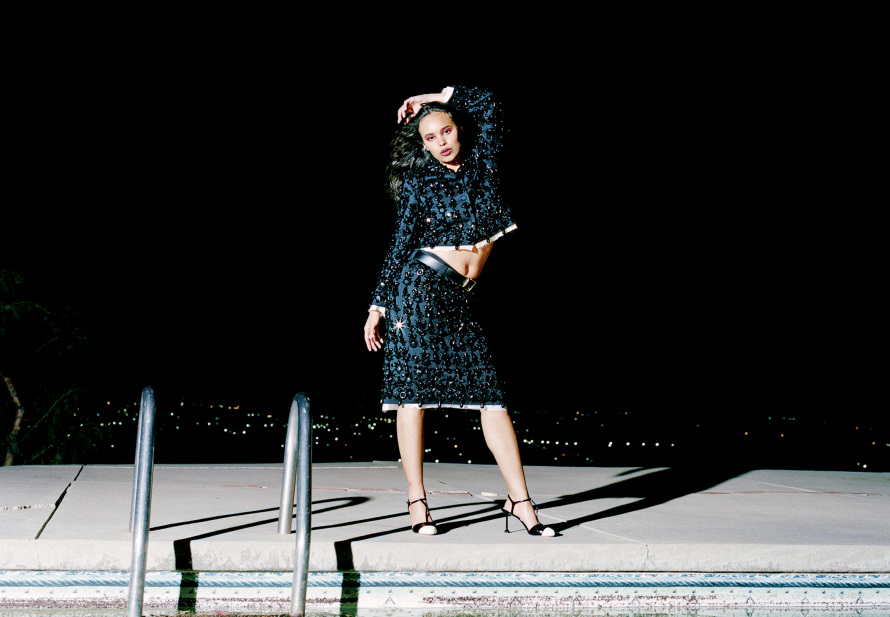 Born in Oslo to a Norwegian mother and Somali father, Boe has immense love and pride for both of her heritages, and it struck me to see her playing an activist and a poet—a common trope associated with young Somali women online. This one, though, says the actor, felt different. "I loved Lila's tenacity and this strange, weird relationship dynamic that she has with Ziggy," says Boe of the role. "Jesse, the director, was really interested in my background as a Somali woman and in my costume: I actually got to wear this necklace that's an old Somali coin. So, it was very much integrated with my character and her identity."
Boe was only 10 years old when she moved from Norway to Los Angeles and had to come of age in a place where no one looked like her or shared her background. As a result, "there is a great deal of distance and a great deal of disconnect on both sides of my Norwegian culture and Somali culture," she admits. "And as an adult, I have to try harder to really reconnect with my heritage, which is also strangely beautiful. I'm very lucky to know exactly what my roots are."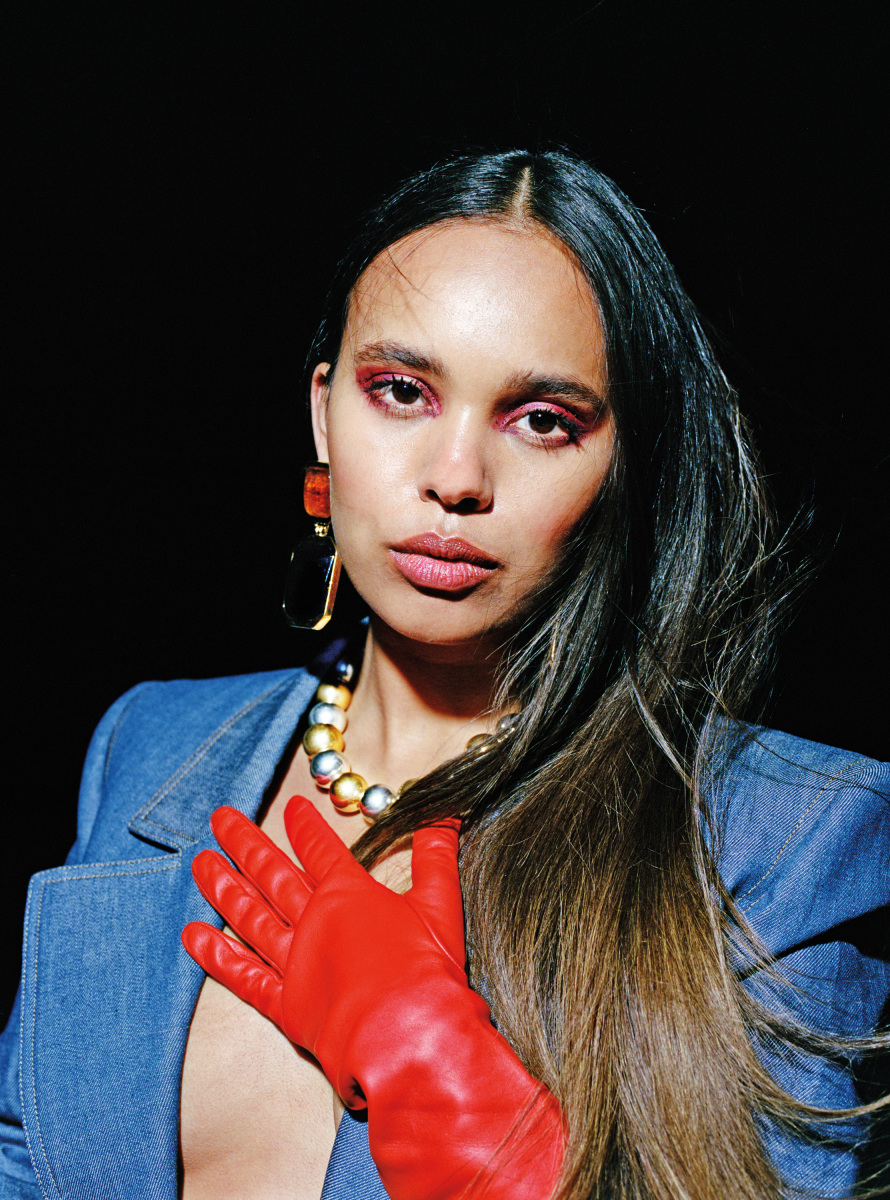 Open and honest, Boe feels like talking to a long-lost sister. We spoke right before she attended a sound bath, an experience she describes as "very LA." Mindfulness, though in vogue, feeds her creative practice, one that also doesn't exist without her binging Netflix content or taking long baths. "I feel most creative when I'm on set or when I'm at rest and calm and surrounded by nature. When my brain is clear, I'm able to explore my imagination. Those beautiful creative thoughts can come through," she explains. "I'm sure as a writer, you can relate. It's so spontaneous and then you just get this urge like, 'I need to do this right now and I need to put this on paper.'"
Boe's breakout came after playing Jessica Davis on 13 Reasons Why, a popular cheerleader that becomes a strong advocate for feminism after experiencing sexual assault. In When You Finish Saving the World, she is in her element again, capturing the nuances of complicated people who are passionate about complicated issues. 13 Reasons Why may have thrust the actor into fame, but her artistic practice thrives because she is a sensitive Pisces with a keen understanding about her position in the industry and in the world. "The most important thing is other people and the memories and experiences you create with them," she says. "When you leave this weird place called Earth, you want to know that you've been there for people who have made an impact on others and remember what it felt like to be loved and to love."
When I ask what books have shaped Boe's thinking, in true Piscean fashion she didn't want to disappoint a writer: she cites the likes of James Baldwin, Ottessa Moshfegh and Sally Rooney while giving an honorable mention to Kate Chopin's The Awakening, which she read as a teenager. Her tastes align with the coolest and smartest girls on the internet, and she helps shape its latest obsessions, as well. Last April, she participated in a photoshoot with Palestinian/Jordanian-Australian artist Sarah Bahbah about attachment theory.
Aside from embracing our attachment styles, Boe doesn't hold back on what the industry can do to promote true diversity, saying she wishes to see "actual diversity rather than just performative diversity." Taking on projects that she feels supports this effort, she wants others to follow suit. "We are giving everyone a seat at the table," she explains, "not using it as tokenism, but actually putting people of color or just minorities in general in positions of power."
We may not have answers about how to save the world, but when I ask Boe about how to show up for one another, she is succinct: "It's about lifting each other up and really focusing on community," says the actor. "I mean, at the end of the day, it's all about interpersonal relationships, and it's why we're here on this Earth."